Projects
---
The Vision Group on Science and Technology (VGST) was constituted in October 2008 under the Chairmanship of distinguished scientist Prof. C.N.R. Rao, F.R.S., National Research Professor and Chairman - Science Advisory Council to Hon'ble Prime Minister of India. VGST is functioning under the aegis of Department of Information Technology, Biotechnology and Science & Technology, Government of Karnataka.

The Advanced Centre for Treatment, Research and Education in Cancer (ACTREC, Kharghar, Navi Mumbai is the new state-of-the-art R&D satellite of the Tata Memorial Centre (TMC), which also includes under its umbrella the Tata Memorial Hospital (TMH), the largest cancer hospital in Asia. ACTREC has the mandate to function as a national centre for treatment, research and education in cancer. TMC is an autonomous grant-in-aid institution of the Department of Atomic Energy (DAE), Government of India. It is registered under the Societies Registration Act (1860) and the Bombay Public Trust Act (1950). Its Governing Council is headed by the Chairman, Atomic Energy Commission, Government of India.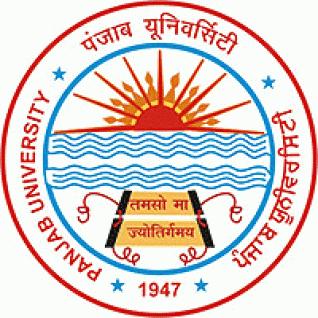 The University Institute of Pharmaceutical Sciences of the Panjab University is a premier institution of Pharmaceutical Education and Research in the country. The institute has covered a long and glorious journey of 76 years starting from Lahore in 1944 and finally settling to the present campus in Chandigarh at the foothills of Himachal. In its travelogue, the institute crossed multiple milestones and continue to head ahead towards the well-defined goals.
Applications are invited from the suitable candidates to work at University of Mysore for the following positions under Promotion of University Research and Scientific Excellence (PURSE) Program sponsored by Department of Science and Technology.
Post: Research Associates, Research Fellow, Project Assistant

Maharshi Dayanand University, ab initio established as Rohtak University, Rohtak, came into existence by an Act No. 25 of 1975 of the Haryana Legislative Assembly in 1976 with the objective to promote inter-disciplinary higher education and research in the fields of environmental, ecological and life sciences. It was rechristened as Maharshi Dayanand University in 1977 after the name of a great visionary and social reformer, Maharshi Dayanand. It had a unitary and residential character in its nascent stage, but became an affiliating University in November 1978.
CSIR- National Botanical Research Institute (NBRI), Lucknow, a constituent laboratory of Council of Scientific & Industrial Research (CSIR), is a premier plant science research institute, involved in multidisciplinary R&D programmes of both basic and applied nature across scientific disciplines for economic, environmental and societal benefits for the people of India. CSIR-NBRI undertakes basic and applied research in strategically important areas of plant sciences.

National AIDS Research Institute [NARI] was established in October 1992 in Bhosari, Pune on a seven acre plot. The Institute has progressively expanded its activities in various aspects of research on HIV and AIDS through infra-structural development, capacity building & research programmes. The present infrastructure includes the Institute housed in a 28024 sq. mtr space, residential accomadation for the staff, a power plant to ensure uninterrupted power supply and an incinerator for safe disposal of bio-waste.

Post: Junior Research Fellow