Projects
---
Pharmaceutical MNC Client of Formula HR Consulting

Post: Engineering and projects - Utilities - 12

Tezpur University was established by an Act of Parliament in 1994. The objects of this Central University as envisaged in the statutes are that it shall strive to offer employment oriented and interdisciplinary courses to meet the regional to national aspirations and the development of the state of Assam and also offer courses and promote research in areas which are of special and direct relevance to the region and in the emerging areas in Science and Technology
The Institute of Chemical Technology (ICT) Mumbai was established as the Department of Chemical Technology on 1st October, 1933 by the University of Mumbai, through active support of industries and philanthropists. The Institute was most popularly known as UDCT, Mumbai. Research has been an integral part of ICT since its inception and it has created over 500 first generation entrepreneurs. The UDCT grew significantly in stature and was granted autonomy under UGC regulations by the University of Mumbai and further converted in to an Institute on 26th January, 2002. Under the World Bank TEQIP programme, the Maharashtra government granted it full autonomy in June 2004.
Bharathidasan University established in February 1982, and was named after the great revolutionary Tamil Poet, Bharathidasan (1891-1968). The motto of the University "We will create a brave new world". The University endeavours to be true to such a vision by creating in the region a brave new world of academic innovation for social change"(NAAC, - 2005, p.69). The year 2006-07 is the Silver Jubilee year for this great and vibrant University.

Post: Junior Research Fellow

National Institute of Pharmaceutical Education and Research (NIPER) is the first national level institute in pharmaceutical sciences with a proclaimed objective of becoming a centre of excellence for advanced studies and research in pharmaceutical sciences. The Government of India has declared NIPER as an 'Institute of National Importance'. It is an autonomous body set up under the aegis of Department of Pharmaceuticals, Ministry of Chemicals and Fertilizers, Government of India.
National Brain Research Centre (NBRC), Manesar, is the apex co-ordinating body for research in Neuroscience with the objective of undertaking basic research towards understanding brain structure and function in health and disease. The centre is located at Manesar, Haryana, 50 km from New Delhi. NBRC would like to recruit suitable persons for the following position: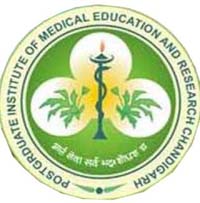 The PGIMER owes its inception to the vision of late Sardar Partap Singh Kairon, the then Chief Minister of Punjab and the distinguished medical educationists of the then combined state of Punjab, supported by the first Prime Minister of India Pt. Jawahar Lal Nehru who considered the institutions of scientific knowledge as temples of learning and the places of pilgrimage. The institute started in 1962 and Pt Jawahar Lal Nehru inaugurated the hospital now named "Nehru Hospital" on 7th July 1963.
National Agri-Food Biotechnology Institute (NABI), Mohali, is an autonomous R&D Institute under Department of Biotechnology, Government of India. The institute carries out cutting edge research at the interface of food, nutrition and agricultural biotechnology. NABI invites the applications from the eligible candidates for the selection of Junior Research Fellow (JRF) for following research project.

Post: 01 (Junior Research Fellow)
A walk-in interview will be held on 16-09-2013, Monday at 11.00 AM in the Department of Pharmacology & Toxicology College of Veterinary Science, Khanapara,

Guwahati-22 to fill up one (1) post of Junior Research Fellow (JRF) for an "Pharmacological study and molecular characterisation of some nderged plants of NE India with reference to their adaptogenic activity", Department of Pharmacology and Toxicology, CVSc, AAU, Khanapara.