Projects
---
Applications in the prescribed Proforma are invited from eligible candidates for following posts under the Chief District Medical Officer, Ganjam to be filled on contractual basis with monthly remuneration mentioned against each post. The ORV Act and Rule will be applicable fpr these contractual recruitment.

Post: Protocol Manager (PM) Under RSBY
Bengal Engineering and Science University, Shibpur (Bengali: Hindi: (or BESU), established in 1856 at Shibpur, Howrah, is the second oldest engineering institution, a premier engineering and state funded institution in India. It is one of the Top Engineering Institutions in India "Ranked 10th Nationally" by "India Today" in the year 2005. The university offers Bachelors, Masters and Doctorate degrees in Engineering, Bachelors in Architecture, MCA, MBA, MSc in addition to part-time evening courses for professionals in Civil Engineering, Information Technology and Industrial Metallurgy.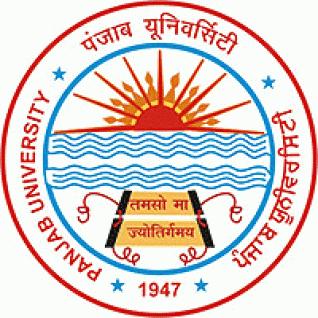 The University Institute of Pharmaceutical Sciences of the Panjab University is a premier institution of Pharmaceutical Education and Research in the country. The institute has covered a long and glorious journey of 76 years starting from Lahore in 1944 and finally settling to the present campus in Chandigarh at the foothills of Himachal. In its travelogue, the institute crossed multiple milestones and continue to head ahead towards the well-defined goals. The elevation of the status from department to the level of an institute i.e. University Institute of Pharmaceutical Sciences in 1994, and hosting of Indian Pharmaceutical Congress in the same year, two presidential honors of the Indian Pharmaceutical Congresses to its faculty members, a special recognition by the UGC by granting SAP in 1993 and COSIST in 1981 establishment of ICMR Advanced Centre for standardization of Drugs of Indian System of Medicine are some of the major hallmarks on the path treaded so far.
Post: Junior Research Fellow, Research Associate
Following posts are to be filled purely on temporary and contract basis under the project entitled "Analysis of in vivo transcriptome of Plasmodium falciparum from Indian patients suffering from cerebral malaria and its comparison with that from patients infected with severe malaria (with MOD symptoms)" at RMRCT, Jabalpur.
Post: Senior Research Fellow

Birla Institute of Technology and Science, Pilani (BITS Pilani), one of India's leading higher education institutes and a deemed university under Sec. 3 of the UGC act. Established in 2008, BITS Pilani, Hyderabad campus is spread over an area of 200 acres in Jawahar Nagar, Shameerpet Mandal. Surrounded by natural beauty the campus is a mere 70 kms from the Rajiv Gandhi international airport and 27 kms from Hyderabad city.

Bose Institute, Kolkata, invites application from the Indian Citizens, for one temporary position of Senior Research Fellow on a fellowship of Rs.18,000/- p.m. plus admissible HRA, in the DBT sponsored project entitled, "Micro-Regulatory Networks In Leukemia Stem Cells (RGYI)", under the guidance of Dr. Zhumur Ghosh, Bioinformatics Centre. The project is tenable for three years. The position is tenable for one year, may be extended upto the tenure of the project, subject to satisfactory performance.

The Advanced Centre for Treatment, Research and Education in Cancer (ACTREC, Kharghar, Navi Mumbai is the new state-of-the-art R&D satellite of the Tata Memorial Centre (TMC), which also includes under its umbrella the Tata Memorial Hospital (TMH), the largest cancer hospital in Asia. ACTREC has the mandate to function as a national centre for treatment, research and education in cancer. TMC is an autonomous grant-in-aid institution of the Department of Atomic Energy (DAE), Government of India. It is registered under the Societies Registration Act (1860) and the Bombay Public Trust Act (1950). Its Governing Council is headed by the Chairman, Atomic Energy Commission, Government of India.

Indian Institute of Integrative Medicine a constituent establishment of the Council of Scientific and Industrial Research wishes to recruit Project Assistants (Technical HR) at various Levels on temporary basis to work on the collaborative project between CSIR-Indian Institute of Integrative Medicine Jammu and CSIR-National Institute of Oceanography Goa. The activities includes (1) Civil Engineering (2) Stores & Purchase and (3) Research activities relates to microbial fermentation, isolation of secondary metabolites from natural sources, semi-synthetic modifications and total synthesis of bioactive natural products. Selected candidates will work at 'CSIR Innovation Center Mumbai; C/O.

National Institute of Pharmaceutical Education and Research (NIPER) is the first national level institute in pharmaceutical sciences with a proclaimed objective of becoming a centre of excellence for advanced studies and research in pharmaceutical sciences. The Government of India has declared NIPER as an 'Institute of National Importance'. It is an autonomous body set up under the aegis of Department of Pharmaceuticals, Ministry of Chemicals and Fertilizers, Government of India.