Projects
---
The National Institute of Immunology (NII) is an autonomous institution supported by the Department of Biotechnology, Government of India. The Institute is committed to advanced research addressing the basic mechanisms involved in body's defense, host-pathogen interactions and related areas with a view to contribute to the creation of an internationally competitive intellectual knowledge base as a sustainable source of innovative futuristic modalities of potential use in health care.
Institute of Life Sciences (ILS), Bhubaneswar, an autonomous Institute of the Department of Biotechnology, Ministry of Science & Technology, Government of India is an emerging multidisciplinary institute engaged in advanced research invites applications from Indian Nationals to join in the following posts in DST sponsored project entitled "Investigation of the gene expression and characterization of selected genes associated with otosclerosis".

Post: Lab Technician, Social/Field Worker
HLL Lifecare Limited, a Mini Ratna Central Public Sector Enterprise under the Ministry of Health & Family Welfare, Govt. of India is a global provider of high quality healthcare products & services. With state-of-the-art manufacturing facilities spanning across India, HLL is diversifying into vaccine manufacturing, lifecare services, sanitary napkins besides engaging in procurement consultancy, healthcare infrastructure development and facility management.
Post: SENIOR PROJECT FELLOW (NATURAL PRODUCT)- 1

Madurai Kamaraj University, established in 1966, has 18 Schools comprising 73 Departments. The Directorate of Distance Education of the University has a student strength of about 1.30 lakhs. The University has 109 affiliated Colleges (9 Autonomous) including other approved institutions and 7 evening colleges. There are centres which promote research potential of teachers. Extension activities are carried out through Department of Youth Welfare, NSS, SC/ST cell and Adult Education programmes.
Pondicherry University, established under an Act of Parliament in the year 1985, has grown from strength to strength in all possible ways all these years and has become a place on the educational hub of the country. 15 Schools, 37 Departments and 10 Centres offering 175 PG & Research programmes are within its fold and housed in the 800-acre sprawling Wi-Fi-enabled vibrant campus, which is just 12 kms. away from the Puducherry town. It has all the state-of-the-art facilities in all the Schools and Departments paving the way for the students to have a student-friendly, result-oriented academic environment with green ambience.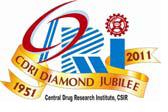 CSIR-Central Drug Research Institute, Lucknow is a premier R&D Institute under the aegis of the Council of Scientific and Industrial Research (CSIR), New Delhi which is an autonomous body under Department of Scientific and Industrial Research, Government of India. The institute is engaged in the development of new drugs and diagnostics in various therapeutic areas like malaria, tuberculosis, filarial, leishmania, cancer, thrombosis, hypertension, dementia, diabetes, lipid disorders, gastric ulcer, osteoporosis, prostatic hyperplasia, etc.
The Advanced Centre for Treatment, Research and Education in Cancer (ACTREC, Kharghar, Navi Mumbai is the new state-of-the-art R&D satellite of the Tata Memorial Centre (TMC), which also includes under its umbrella the Tata Memorial Hospital (TMH), the largest cancer hospital in Asia. ACTREC has the mandate to function as a national centre for treatment, research and education in cancer. TMC is an autonomous grant-in-aid institution of the Department of Atomic Energy (DAE), Government of India. It is registered under the Societies Registration Act (1860) and the Bombay Public Trust Act (1950). Its Governing Council is headed by the Chairman, Atomic Energy Commission, Government of India.