Projects
---
GVK BIO is perfectly suited to meet the demands of the constantly-evolving Pharma and Biotech industries. Currently, we provide holistic services to nearly 200 companies, offering specialized services to each. Our Collaborative Research capabilities present no conflict, as we offer multiple business models. By integrating large scale manufacturing, we are equipped to transfer technology seamlessly. Our sourcing capabilities are designed to meet cost and time constraints of our clients. Strong IP and Confidentiality measures instill confidence in them.
CSIR Ayurgenomics Unit – TRISUTRA has been operational at CSIR-Institute of Genomics and Integrative Biology with a mission to develop affordable health care solutions based on traditional knowledge of Ayurveda, Genomic knowledge and Modern Medicine. For this, an inter-disciplinary networked centre is being created that would enable cross talk between Ayurveda, modern medicine and genomic science.
Applications are invited on a plain paper with complete Bio-data from the eligible Indian nationals for the vacancy in a DST sponsored major research project entitled "Anti-inflammatory potential of Ca III gene expression in limiting ROS and RNS stress regulated NF-kB signaling in PBMC cell lines" sanctioned to Prof. T. Raghava Rao, Department of Biochemistry, Andhra University, Visakhapatnam-530003.

Post: Junior Research Fellow (JRF)

Applications from eligible and interested candidates are invited for filling up the post of a JRF for a three year research project titled "Study on pervaporative stripping of acetone, butanol and ethanol (ABE) for improved ABE fermentation" sponsored by the Department of Biotechnology (DBT, NO. BT/PR5757/PID/6/709/2012), Ministry of Science & Technology, Government of India, under the supervision of Dr. Samit Kumar Ray, Dept. of Polymer Science and Technology, University of Calcutta.

Post: Junior Research Fellow
Applications are invited for the position of Project Assistant-II on Department of Science and Technology (DST)-sponsored project: "Carbon sequestration potential of Albizzia lebbeck in intercropping and co-cultivation system with economic crops and plant growth promoting microorganism"
Post: Project assistant-II (one post)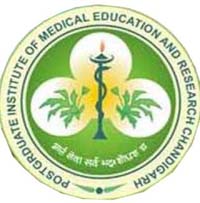 The PGIMER owes its inception to the vision of late Sardar Partap Singh Kairon, the then Chief Minister of Punjab and the distinguished medical educationists of the then combined state of Punjab, supported by the first Prime Minister of India Pt. Jawahar Lal Nehru who considered the institutions of scientific knowledge as temples of learning and the places of pilgrimage. The institute started in 1962 and Pt Jawahar Lal Nehru inaugurated the hospital now named "Nehru Hospital" on 7th July 1963.
The World's largest Leather Research Institute, was founded on 24 April, 1948. CLRI made an initiative with foresight to link technology system with both academy and industry.
CLRI, today, is a central hub in Indian leather sector with direct roles in education, research, training, testing, designing, forecasting, planning, social empowerment and leading in science and technology relating to leather.
State-of-art facilities in CLRI support, innovation in leather processing, creative designing of leather products viz. leather garment, leather goods, footwear and development of novel environmental technologies for leather sector.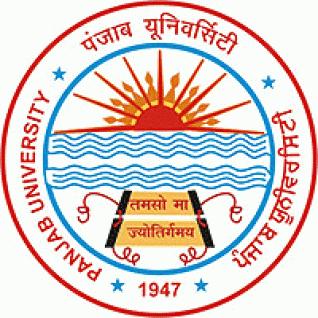 The University Institute of Pharmaceutical Sciences of the Panjab University is a premier institution of Pharmaceutical Education and Research in the country. The institute has covered a long and glorious journey of 76 years starting from Lahore in 1944 and finally settling to the present campus in Chandigarh at the foothills of Himachal. In its travelogue, the institute crossed multiple milestones and continue to head ahead towards the well-defined goals.
National Institute of Pharmaceutical Education and Research (NIPER) is the first national level institute in pharmaceutical sciences with a proclaimed objective of becoming a centre of excellence for advanced studies and research in pharmaceutical sciences. The Government of India has declared NIPER as an 'Institute of National Importance'. It is an autonomous body set up under the aegis of Department of Pharmaceuticals, Ministry of Chemicals and Fertilizers, Government of India. The Institute is conceived to provide leadership in pharmaceutical sciences and related areas not only within the country, but also to the countries in South East Asia, South Asia and Africa.