Projects
---
IICB Institute was established in 1935 as the first non official centre in India for biomedical research and was included within the aegis of CSIR in 1956.
IICB today is engaged in research on diseases of national importance and biological problems of global interest, employing sophisticated state-of-the-art technology in keeping with the rapid and unprecedented momentum that life science research has gained globally over the last 50 years.
Post: Scientist/ Sr. Scientist
JNTBGRI is dedicated to the conservation and sustainable utilization of the Tropical plant genetic resources particularly of Western Ghats of India. Currently the Institute conserves largest number of tropical plant species among the botanic gardens in Asia. Recognising the importance of conserving plant genetic diversity and promoting R & D in plant science the Government of Kerala has established the institute in 1979 and the Government of India has been given the status of the Institute as Centre of Excellence since 1994.
Post: Junior Research Fellow, Field Assistant, Technical Assistant, Data Entry Operator, Project Assistant, Computer Assistant

The Nagpur University was established on 4th August, 1923 with six affiliated colleges and 927 students. During 1947, the number of students increased to about 9000 accompanied by the improvement and diversification of curricula and expansion in the range of subjects. The expansion of library and sports facilities occurred during these years for the intellectual and physical well being of the students. It was in 1958 that some new Departments in Arts and Social Science faculties were opened; the major expansion, however, came in 1963 when several science and other teaching Departments were started.
Post: Junior Research Fellow
Central Institute of Medicinal and Aromatic Plants, popularly known as CIMAP, is a frontier plant research laboratory of Council of Scientific and Industrial Research (CSIR). Established originally as Central Indian Medicinal Plants Organisation (CIMPO) in 1959, CIMAP is steering multidisciplinary high quality research in biological and chemical sciences and extending technologies and services to the farmers and entrepreneurs of medicinal and aromatic plants (MAPs) with its research headquarter at Lucknow and Research Centres at Bangalore, Hyderabad, Pantnagar and Purara. CIMAP Research Centres are aptly situated in different agro-climatic zones of the country to facilitate multi-location field trials and research. A little more than 50 years since its inception, today, CIMAP has extended its wings overseas with scientific collaboration agreements with Malaysia. CSIR-CIMAP has signed two agreements to promote bilateral cooperation between India and Malaysia in research, development and commercialization of MAP related technologies.
Post: Project Assistants, Junior Research Assistant, Junior Research Fellow
Osmania University established in 1918, is the seventh oldest in the Country, third oldest in South India and the First in the princely state of Hyderabad. The establishment of Osmania University symbolizes a renaissance in the Indian Educational System and has shown a remarkable resilience throughout its existence. The university is instrumental in propagation of Higher Education to cater the needs of community in the region over nine decades and has grown into one of the major Universities of India. It has a vast sprawling green campus of 500 hectares set in picturesque and idyllic surroundings. It owns number of buildings of great architectural elegance and variety to enhance the beauty of the campus. The university is an autonomous institution created through an act of legislature and most part of funding is from the State Government. The university holds the flagship for Higher Education of Government of Andhra Pradesh and has played a key role in planning, initiating and implementation of various development programs.
Post: Junior Research Fellow
Indian Institute of Technology Guwahati, the sixth member of the IIT fraternity, was established in 1994. The academic programme of IIT Guwahati commenced in 1995. At present the Institute has eleven departments and three inter-disciplinary academic centres covering all the major engineering, science and humanities disciplines, offering BTech, BDes, MA, MDes, MTech, MSc and PhD programmes. Within a short period of time, IIT Guwahati has been able to build up world class infrastructure for carrying out advanced research and has been equipped with state-of-the-art scientific and engineering instruments.
Post: RA/SRF

The Government of India, through the Ministry of Human Resource Development (MHRD), and based on the recommendation of Scientific Advisory Council to the Prime Minister, decided to create five undergraduate science universities. One of them is located at Kolkata and was started from 2006. Named as the INDIAN INSTITUTE OF SCIENCE EDUCATION AND RESEARCH (IISER), these IISERs are designed to reach the prestigious position in the global setting that IISc, IIMs and IITs presently enjoy.
Applications are invited from suitable candidates for research associate (post-doc; Rs. 22000-32000)/research fellow (16000-18000)/project assistant (Rs. 10000-14000) positions in the Department of Biological Sciences, Indian Institute for Science Education and Research Kolkata in the extramural project. Condition to satisfactory performance, the positions is for a period of upto 2 years (or funding of the project).
Post: Research Associate, Research Fellow, Project Assistant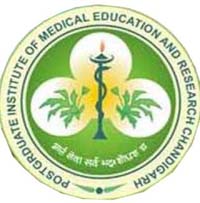 The PGIMER owes its inception to the vision of late Sardar Partap Singh Kairon, the then Chief Minister of Punjab and the distinguished medical educationists of the then combined state of Punjab, supported by the first Prime Minister of India Pt. Jawahar Lal Nehru who considered the institutions of scientific knowledge as temples of learning and the places of pilgrimage. The institute started in 1962 and Pt Jawahar Lal Nehru inaugurated the hospital now named "Nehru Hospital" on 7th July 1963. The Institute was originally under the Government of undivided Punjab. After the reorganization of the state, the administrative control of the institute passed on to the Union Territory of Chandigarh in November 1966. The Institute became an autonomous body under the Act of Parliament in 1967 functioning under the Ministry of Health and Family Welfare, Government of India.
Post: Junior Research Fellow- 01

Clinical Development Services Agency (CDSA) mission is to create, develop, and nurture world class clinical product development capacity in India
CDSA invites applications from high performing professionals with a desire to serve public health needs of the country for the below mentioned PTB Project position:
Post: QUALITY MANAGER ( in Pregnancy- infant cohort)
Manipal, today, is a knowledge powerhouse and a brand name in higher education. Over five and half decades ago, one man, Dr Tonse Madhava Anantha Pai, had a vision which ensured that everything he did then, was consigned to posterity, making sure that generation after generation of students enjoy the fruits of his labour till eternity on this lateritic plateau. And the students will, forever, have one name on their lips, that of Manipal.
Applications are invited for the position of Research Scholar/ Junior Research Fellow under industry sponsored research project titled "Development of a novel pharmaceutical dosage forms" in the Department of Pharmaceutics at Manipal College of Pharmaceutical Sciences, Manipal University, Manipal.
Post: Research Scholar/ Junior Research Fellow