Projects
---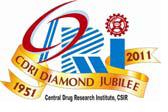 CSIR-Central Drug Research Institute, Lucknow is a premier R&D Institute under the aegis of Council of Scientific and Industrial Research (CSIR), New Delhi which is an autonomous body under Department of Scientific and Industrial Research, Government of India. The institute is engaged in the development of new drugs and diagnostics in various therapeutic areas like malaria, tuberculosis, filarial, leishmania, cancer, thrombosis, hypertension, dementia, diabetes, lipid disorders, gastric ulcer, osteoporosis, prostatic hyperplasia, etc.
Walk-in-interview for engagement of Project Staff under different Projects to be held on 02-07-2014 (For Position Code No. 001 & 002 Life Sciences) and 03-07-2014 (For Position Code No. 003 to 005 Pharma Group & Computer Science) as per the details given below:
Indian Institute of Chemical Technology (IICT), Hyderabad, a constituent of CSIR is a leading research Institute in the area of chemical sciences. The core strength of IICT lies in Organic Chemistry, and it continues to excel in this field for over six decades. The research efforts during these years have resulted in the development of several innovative processes for a variety of products necessary for human welfare such as drugs, agrochemicals, food, organic intermediates, adhesives etc. More than 150 technologies developed by IICT are now in commercial production.
CSIR-IICT is conducting Walk-in-lnterview for the following positions on a purely temporary basis for the sponsored projects at 10.00 A.M on 2nd July 2014 at IICT Hyderabad:
Post: Research Associate, Sr.Project Fellow, Project Fellow, Project Assistant-III, Project Assistant-II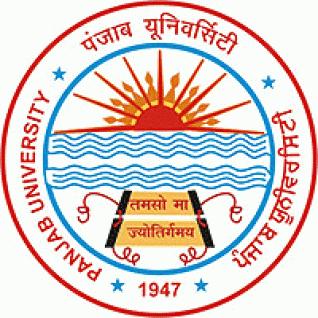 The University Institute of Pharmaceutical Sciences of the Panjab University is a premier institution of Pharmaceutical Education and Research in the country. The institute has covered a long and glorious journey of 76 years starting from Lahore in 1944 and finally settling to the present campus in Chandigarh at the foothills of Himachal. In its travelogue, the institute crossed multiple milestones and continue to head ahead towards the well-defined goals. The elevation of the status from department to the level of an institute i.e. University Institute of Pharmaceutical Sciences in 1994, and hosting of Indian Pharmaceutical Congress in the same year, two presidential honors of the Indian Pharmaceutical Congresses to its faculty members, a special recognition by the UGC by granting SAP in 1993 and COSIST in 1981 establishment of ICMR Advanced Centre for standardization of Drugs of Indian System of Medicine are some of the major hallmarks on the path treaded so far.
Post: Junior Research Fellow
National Institute for Research in Reproductive Health (NIRRH), formerly known as Institute for Research in Reproduction is a premier research institute of the Indian Council of Medical Research (ICMR). It is situated in the vicinity of a number of hospitals and research institutes in central Mumbai. Since its inception in 1970, it has been making vigorous efforts to improve the reproductive health of people through research, education and health care services.
Applications are invited through Walk-in-Interview on 07-07-2014 between 09:00 hrs. and 12:00 hrs. for the following vacancy under Non-Institutional ad-hoc project.
Post: Research Associate
Regional Centre for Biotechnology (RCB) is an autonomous academic institution established by the Department of Biotechnology, Govt. of India with regional and global partnerships synergizing with the programmes of UNESCO as a Category II Centre. The primary focus of RCB is to provide world class education, training and conduct innovative research at the interface of multiple disciplines to create high quality human resource in disciplinary and interdisciplinary areas of biotechnology in a globally competitive research milieu. RCB provides a platform for interdisciplinary research & education at the biotech interface of engineering & medicine, chemistry & physics, agriculture & climate science to empower human resources to drive biotech science and provide a common platform for innovation, enterprise, and industrial development to germinate. The Centre would be beneficial to India as well as other Member States of UNESCO in this region towards developing knowledge-rich, highly skilled human resource, harmonizing policies & procedures in biotechnology and indirectly promoting trade.

Post: Project Assistant Position
The Vallabhbhai Patel Chest Institute (VPCI) is a unique postgraduate medical institution devoted to the study of chest diseases. It is a University of Delhi maintained institution and is funded entirely by the Ministry of Health and Family Welfare, Government of India. The institute is ideally located in the heart of the main campus of the University of Delhi, providing the requisite academic environment. The Institute fulfills the national need for providing relief to large number of patients in the community suffering from chest diseases. It has eminently discharged its role and has earned a unique place in the field of Chest Medicine.The main objectives of VPCI have been to conduct research on basic and clinical aspects of chest medicine, to train post graduates in Pulmonary Medicine and allied subjects, to develop new diagnostic technology and disseminate scientific knowledge related to Chest Medicine to other institutions in the country and to provide specialized clinical and investigative services to patients.
Post: Senior Research Fellow, Lab Attendant

Institute of Genomics & Integrative Biology (IGIB) is a premier Institute of Council of Scientific and Industrial Research (CSIR), engaged in research of national importance in the areas of genomics, molecular medicine, bioinformatics, proteomics and environmental biotechnology.

CSIR-Institute of Genomics & Integrative Biology (IGIB), desires to engage qualified incumbents on purely temporary basis as detailed below:
Dr B R Ambedkar National Institute of Technology was established in the year 1987 as Regional Engineering College and was given the status of National Institute of Technology (Deemed University) by the Government of India on October 17, 2002 under the aegis of Ministry of Human Resource Development, New Delhi. Now the Ministry of Human Resource Development, Government of India has declared the Institute as "Institute of National Importance" under the act of Parliament-2007. The Institute has been placed amongst top 50 engineering institutions of the country as per the survey conducted by Mint-C Fore in the year 2008. The survey was based upon vital parameters, such as curriculum, quality of academic input, students' care, admission procedure, infrastructure, placements and overall goodwill of the Institute. A large number of reputed Industrial houses in the country visit the Institution and select the final year students as Engineers/ Management Trainees. The highest pay package offered to the B Tech students (Batch 2005-2009) has been Rs 7.2 lakhs per annum by M/S NTPC Delhi.

Applications are invited for the post of JRF in DST funded research project (CS-361/2011) under fast track scheme for young scientists entitled as "Application of Building Blocks from Morita-Baylis-Hillman chemistry for the synthesis of Privileged Scaffolds". The date of walk-in-interview is 24th June 2014 (Tuesday) 2:00 pm onward.

The Advanced Centre for Treatment, Research and Education in Cancer (ACTREC, Kharghar, Navi Mumbai is the new state-of-the-art R&D satellite of the Tata Memorial Centre (TMC), which also includes under its umbrella the Tata Memorial Hospital (TMH), the largest cancer hospital in Asia. ACTREC has the mandate to function as a national centre for treatment, research and education in cancer. TMC is an autonomous grant-in-aid institution of the Department of Atomic Energy (DAE), Government of India. It is registered under the Societies Registration Act (1860) and the Bombay Public Trust Act (1950). Its Governing Council is headed by the Chairman, Atomic Energy Commission, Government of India.
The National Centre for Cell Science (NCCS) took birth as National Tissue Culture Facility in March 11, 1986 with a mandate of basic research, teaching & training, and as a national repository for cell lines/hybridomas etc. The centre is located in the midst of academically enriched environment of University of Pune campus, Pune.

Applications are invited for the following Project post under MCC, purely on Temporary basis.