Projects
---
West Bengal University of Animal & Fishery Sciences was established on 2nd January, 1995 vide West Bengal University of Animal & Fishery Sciences Act - 1995 to impart education, training and to conduct research in veterinary and animal sciences, dairy sciences and fishery sciences and also to cater the needs of the farming community of the State of West Bengal. During this period the University has been recognized as one of the leading institutions of the country to uplift the socio-economical status of farmers. The hallmark of the University has been the development of human resources to meet the requirements of the society and to promote the socio-economic development of the region.The University has been engaged in commendable task of improving the research infrastructure to develop cutting edge technologies for improved management of animal and fishery resources, disease problems, nutrients, water resources and environment. Significant achievement has been made to improve the research activities with the funds made available from State and Central Governments and non-government organizations.
The following research fellows under two Research Projects will be filled up on contractual basis as per conditions mentioned below:

IICB Institute was established in 1935 as the first non official centre in India for biomedical research and was included within the aegis of CSIR in 1956.
IICB today is engaged in research on diseases of national importance and biological problems of global interest, employing sophisticated state-of-the-art technology in keeping with the rapid and unprecedented momentum that life science research has gained globally over the last 50 years.

Post: RA/SRF (Extended)
Regional Plant Resource Centre was established in 1985 as a recreational garden and with an aim to provide a green lung for the inhabitants of Bhubaneswar – the capital city of Orissa. Gradually it became a dynamic and vibrant research organization of the State Government with a focus on the conservation of plant biodiversity. Over the year, it has made significant contributions in the field of ex situ and in situ conservation and assessment of genetic diversity of various groups of plants and its related aspects. With strengthening of scientific manpower and laboratory facilities, it expanded its areas of research which witnessed large outputs in terms of analysis of genetic assessment of plant groups through cyto-taxonomic and molecular techniques.
Post: Senior Research Fellows, Junior Research Fellow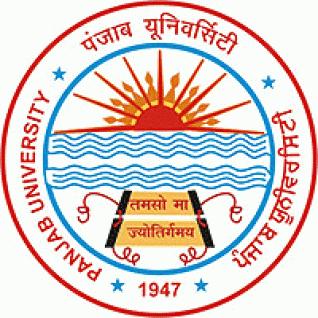 The University Institute of Pharmaceutical Sciences of the Panjab University is a premier institution of Pharmaceutical Education and Research in the country. The institute has covered a long and glorious journey of 76 years starting from Lahore in 1944 and finally settling to the present campus in Chandigarh at the foothills of Himachal. In its travelogue, the institute crossed multiple milestones and continue to head ahead towards the well-defined goals. The elevation of the status from department to the level of an institute i.e. University Institute of Pharmaceutical Sciences in 1994, and hosting of Indian Pharmaceutical Congress in the same year, two presidential honors of the Indian Pharmaceutical Congresses to its faculty members, a special recognition by the UGC by granting SAP in 1993 and COSIST in 1981 establishment of ICMR Advanced Centre for standardization of Drugs of Indian System of Medicine are some of the major hallmarks on the path treaded so far.
Post: Junior Research Fellow/ Project Fellow- One
The School of Pharmacy of the faculty is approved by the AICTE and committed to produce high quality pharmacist's workforce tailor-made to suit the requirements of the industry and community. We aim to develop latest skills among students by imparting current knowledge about research-centered clinical pharmacy and medicine management.
In addition to teaching and research, our faculty members are also involved in professional activities such as consultative services for pharmaceutical industry, clinical pharmacy practice, drug information services, and analysis of traditional remedies.

Shoolini University, Solan, HPinvites applications from Indian nationals for the following position:
Post: Project Fellow
Allahabad University has always occupied an esteemed place among the universities of India for over a century now. Established on 23rd September 1887, it is the fourth oldest university of India after Calcutta, Bombay and Madras University. The credit for conceiving a large Central College at Allahabad, eventually to develop into a University, is due to Sir William Muir, then Lt. Governor of United Provinces. As a result of his initiative the foundation stone of the Muir Central College (named after him) was laid on Dec. 9 1873 by His Excellency Lord Northbrook. Sir William Muir said on that occasion: "The establishment of a central college at Allahabad has been my earnest desire ever since I assumed my present office. Shortly after coming here I found that a strong wish prevailed among the chief people of the place for a better means of education at Allahabad; and being myself deeply impressed with the same conviction, I took occasion at the first Darbar which I held here to urge upon those present the necessity of showing that they were sincere and in earnest, by contributing to the work. The appeal was widely and liberally met, a considerable sum was subscribed and address was presented to me in 1869, praying for the establishment of the college here."

Post: Research Associate
The National Agriculture Commission (NAC) recommended establishment of Forest Development Corporations in each State to accelerate progress and development of forestry sector. Gujarat State Forest Development Corporation Limited ( GSFDC ) was established in August 1976 and registered under the Companies Act 1956.
In 1979 the Minor Forest Produce (MFP) trade came to be nationalized in Gujarat. The Corporation was entrusted with the task of its execution. This meant translating on the ground the State Policy of protecting economic interest of STs, SCs and other weaker sections, while justifying its corporate status. This corporation gets no grants and budgetary support from the Government.
Post: Project Incharge: Minor Forest Products & Medicinal Plant Products (MFP & MPP)
Indian Institute of Technology Delhi is one of the seven Institutes of Technology created as centres of excellence for higher training, research and development in science, engineering and technology in India, the others being at Kanpur, Kharagpur, Madras, Bombay, Guwahati and Roorkee. Established as College of Engineering in 1961, the Institute was later declared an Institution of National Importance under the "Institutes of Technology (Amendment) Act, 1963" and was renamed "Indian Institute of Technology Delhi". It was then accorded the status of a deemed university with powers to decide its own academic policy, to conduct its own examinations, and to award its own degrees.

Candidates of Indian nationality are invited to appear for the Walk-in test / interview for project appointments under the following project. Appointment shall be on contractual basis on consolidated pay renewable yearly or upto the duration of the project, whichever is earlier.

The Institute of Chemical Technology (ICT) Mumbai was established as the Department of Chemical Technology on 1st October, 1933 by the University of Mumbai, through active support of industries and philanthropists. The Institute was most popularly known as UDCT, Mumbai. Research has been an integral part of ICT since its inception and it has created over 500 first generation entrepreneurs. The UDCT grew significantly in stature and was granted autonomy under UGC regulations by the University of Mumbai and further converted in to an Institute on 26th January, 2002. Under the World Bank TEQIP programme, the Maharashtra government granted it full autonomy in June 2004. Due to the recommendations of the Government of Maharashtra and University of Mumbai, the ICT was granted Deemed University Status by the MHRD on 12th September, 2008, with all provisions of the UGC for funding and support as the state owned deemed university.

An industry sponsored project on "Development and Characterization of Therapeutic Biologics" requires a Project Assistant for a period of minimum 1 year under Prof. Yatin R. Gokarn.

Applications are invited from highly motivated and bright candidates for the position of Junior Research Fellow (JRF) in the following research project funded by NMPB, Department of AYUSH, Government of India, under the supervision of Dr. Parveen Bansal, Principal Investigator, Joint Director, University Centre of Excellence in Research, BFUHS, Faridkot, Punjab.
Post: Junior Research Fellow (JRF)