Projects
---
The National Centre for Cell Science (NCCS) took birth as National Tissue Culture Facility in March 11, 1986 with a mandate of basic research, teaching & training, and as a national repository for cell lines/hybridomas etc. The centre is located in the midst of academically enriched environment of University of Pune campus, Pune.
The interview program for the following temporary project posts tenable at NCCS, Pune.
CSIR-Indian Institute of Integrative Medicine, Jammu, a constituent establishment of the Council of Scientific and Industrial Research, under the Ministry of Science & Technology, Govt. of India, desires to recruit PROJECT FELLOWS AND SR. PROJECT FELLOWS on purely temporary basis to work in CSIR and other externally funded projects and to make a panel for the upcoming/future project positions in the Institute.
Post: Project Fellow, Senior Project Fellow, Research Associate

The bill for the establishment of Jawaharlal Nehru University was placed in the Rajya Sabha on September 1, 1965 by the then Education Minister, Mr M.C. Chagla. During the discussion that followed, Hon. M.P. Mr. Bhushan Gupta voiced the opinion that this should not be yet another university. New faculties should be created, including scientific socialism, and one thing that this university should ensure was to keep noble ideas in mind and provide accessibility to students from weaker sections of society. The JNU Bill was passed in Lok Sabha on 16th November 1966 and the JNU Act came into force on 22nd April, 1969.
Post: Project Fellow

Pune is the main educational center of Maharashtra. Numerous students from every corner of India and the world come to Pune. It is quite safe and peaceful city as compared to other educational centers in India. The climate of Pune is pleasant and good for health. The city of Pune houses many well-known, established institutes and colleges. Savitribai Phule Pune University is one of the finest and most popular educational centers in the city. It offers excellent programs in various areas including Science, Commerce, Arts, Languages and Management Studies.
Post: Research Associates, Project Assistants

Applications are invited from young scientists with outstanding track records, below the age of 35 years, for the NII-Young Investigator Award, to undertake cutting-edge research in fundamental or translational research in immunological and related sciences, under the mentorship of a faculty member.

Post: Scientists

Institute of Cytology & Preventive Oncology (ICPO) which was initially established as Cytology Research Centre ( CRC ) by the Indian Council of Medical Research (ICMR) in 1979, came into the existence in 1989 when CRC was elevated to the level of Institute. ICPO was instituted with the main aim of promoting research in the field of cancers that are most prevalent in India with an emphasis on their early detection and prevention. The thrust areas of research include precancer and cancer of the uterine cervix and breast in women. Multidisciplinary studies involving epidemiological, behavioral, clinical, cytomorphological, cytogenetic, biochemical, virological, immunological and molecular biological aspects are being undertaken in order to understand the natural history, biological behaviour and mechanisms of carcinogenesis. ICPO has since made significant contributions in the field of cervical cancer research. The concept of clinical downstaging, visual inspection of cervix with selective cytology screening and development of novel diagnostic approaches for screening HPV and other cancer causing and cancer suppressor genes have been introduced for early detection of cervical cancer. Transcriptional control of viral gene expression and preparatory work on HPV vaccine, analysis of breast cancer susceptibility genes are some of the major research areas being undertaken. ICPO is also promoting human resource development through in-service training, workshops, Ph.D. and M.D. program and referral services in the field. The institute has evolved as a National Reference Centre for HPV and cervical cancer and provides specialized diagnostic referral services.

Banaras Hindu University ranks among the first few in the country in the field of academic and research output. This university has two campuses, 3 institutes, 16 faculties, 140 departments, 4 advanced centers and 4 interdisciplinary schools. The University is making its mark at the national and international levels in a number of frontier areas of Science, Social Science, Technology, Medicine and Agriculture etc.
Post: Project Assistant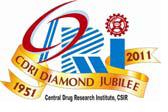 CSIR-Central Drug Research Institute, Lucknow is a premier R&D Institute under the aegis of Council of Scientific and Industrial Research (CSIR), New Delhi which is an autonomous body under Department of Scientific and Industrial Research, Government of India. The institute is engaged in the development of new drugs and diagnostics in various therapeutic areas like malaria, tuberculosis, filarial, leishmania, cancer, thrombosis, hypertension, dementia, diabetes, lipid disorders, gastric ulcer, osteoporosis, prostatic hyperplasia, etc.
Walk-in-interview for engagement of Project Staff under different Projects to be held on 18-09-2014 (For Position Code No. 001 to 009) and 19-09-2014 (For Position Code No. 010 to 016 ) as per the details given below:-
Quintiles is the only fully integrated biopharmaceutical services company offering clinical, commercial, consulting and capital solutions worldwide. Our network of 23,000 engaged professionals in 60 countries around the globe works with an unwavering commitment to patients, safety and ethics — ensuring a higher level o f healthcare for people. For our biopharmaceutical customers, we help them navigate risk and seize opportunities in an environment where change is constant.

Post: Clinical Project Coordinator-1415706

Maharshi Dayanand University, ab initio established as Rohtak University, Rohtak, came into existence by an Act No. 25 of 1975 of the Haryana Legislative Assembly in 1976 with the objective to promote inter-disciplinary higher education and research in the fields of environmental, ecological and life sciences. It was rechristened as Maharshi Dayanand University in 1977 after the name of a great visionary and social reformer, Maharshi Dayanand. It had a unitary and residential character in its nascent stage, but became an affiliating University in November 1978. The University secured the recognition of University Grants Commission – the higher education regulatory body of India - for central Govt. grants in Feb. 1983.
Post: Junior Research Fellow/Senior Research Fellow/Research associate in CSIR funded research project