Projects
---
Mizoram University was established on 2nd July 2001 by the Mizoram University Act, 2000 which appeared in the Gazette of India (Extraordinary) on 25th April, 2000 as a Central University having His Excellency, the President of India as its Visitor.
Established in 1889, the Indian Veterinary Research Institute (IVRI) is one of the premier research institutions dedicated to livestock research and development of the region. The institute with faculty strength of more than 275 has a major mandate of research, teaching, consultancy and technology transfer activities. The institute with its long scientific heritage has always enjoyed a certain prestige, a tradition all of its own. The institute imparts quality post-graduate education to students not only from various parts of the country, but also from overseas.
To trace the history of Jadavpur University is to trace a part of India's freedom movement, at least from the Swadeshi Movement onwards. It was 1905 -1906. Bengal stood divided. The times were feverish.
The hegemony of the British establishment had to be challenged. Education had to play a new role in this changed scenario. It had to become a new form of resistance through which the emergent nationalist spirit could be propagated. With this in mind the National Council of Education (NCE) came into being.

Post: Project Fellow

Institute of Genomics & Integrative Biology (IGIB) is a premier Institute of Council of Scientific and Industrial Research (CSIR), engaged in research of national importance in the areas of genomics, molecular medicine, bioinformatics, proteomics and environmental biotechnology.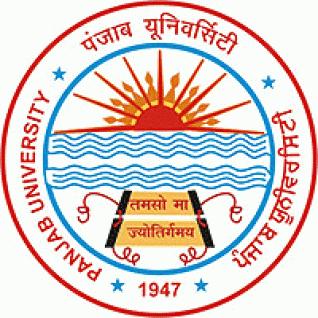 The University Institute of Pharmaceutical Sciences of the Panjab University is a premier institution of Pharmaceutical Education and Research in the country. The institute has covered a long and glorious journey of 76 years starting from Lahore in 1944 and finally settling to the present campus in Chandigarh at the foothills of Himachal. In its travelogue, the institute crossed multiple milestones and continue to head ahead towards the well-defined goals.
Indian Institute of Chemical Technology, Hyderabad is a premier R&D Institute in India. The Institute had its origin as the Central Laboratories for Scientific & Industrial Research (CLSIR), established in 1944 by the then Government of Hyderabad State. After integration of Hyderabad State with the Indian Union, the laboratory expanded with its growing activities. The main building was formally opened by Pandit Jawaharlal Nehru, the then Prime Minister of India on January 2, 1954. In 1956, the Central Laboratories came under the aegis of the Council of Scientific & Industrial Research (CSIR), New Delhi and was renamed Regional Research Laboratory, Hyderabad (RRL-H).
CIMAP (CENTRAL INSTITUTE OF MEDICINAL & AROMATIC PLANTS) is committed to provide global standards for plant based research, processes and products using green technology mode while generating an ambience of team spirit, development of research and technology, expertise and human resource and modernization of infrastructure to ensure sustained clientele from agriculture, society and industry.
Post: Project Assistant, Research Associate, Senior Research Assistant, Junior Research Assistant
Applications are invited for the positions of two J.R.F. to work in a project entitled "Understanding the molecular basis of cellular dedifferentiation during regeneration of zebrafish spinal cord: insight from microarray analysis" funded by Department of Biotechnology, Govt. of India.
Post: Junior Research Fellow- 2