Jaipur
---
ABOUT AUTHOR:
Balram Soni*
M.Pharm., Ph.D. Scholar
Psychiatric Centre, S.M.S. Medical College, Jaipur, Rajasthan
*brpharma@rediffmail.com
ABSTRACT:
Studies indicate that slightly over half of all cases of infertility are a result of female conditions, while the rest are caused by either sperm disorders or unidentified factors. Infertility in female is very often observed. It is inability to conceive and produce the child. ART (Assisted Reproductive Technology) has been carried out such as IVF, ICSI but common people cannot afford the cost of such procedures. Various allopathic, Ayurvedic and other alternatives medicines and physiotherapy with acupuncture are been effective to enhance the pregnancy and these drugs and exercises will even prevent the recurrent abortions. In this regard the present review is aimed to provide all the necessary information regarding the effective method for treatment of female infertility.
Pukhraj Herbals Pvt Ltd is well known name in the field of Herbal API, recently Company extended with Immuno Health Care Research Center with large number of Finished herbal products.
Post: Marketing Executives - 10 posts
The School of Pharmaceutical Sciences, Apeejay Stya University offers highly advanced and internationally aligned post-graduate courses in Pharmacy Education. The following courses are on offer:
Bioinformatics Institute of India (BII), set-up in the year 2002 has acquired international reputation by conducting industry oriented knowledge enhancement programs in the emerging domains of life science. BII was established by the prestigious Confrere Educational Society. Within a short span of a decade, BII has traversed many milestones in academic excellence and is today recognized as premier institute for providing the training in the area of Bioinformatics, Biotechnology, Pharma, Clinical Trials etc. The course-curriculum has been designed on global industrial pattern to fill the gap between academia and industry has lead BII to attain professional expertise in the field of life science and its allied area.
BII is the largest Training Institute in Life Sciences Domain having more than 20,000 Satisfied Students over 25 countries. Since 2002 BII is thriving on:
Laboratory Projects/Training

Career enhancement Distance Learning Programs

Programs from Jamia Hamdard University

The Foundation has been established with a mission to be a nucleus of excellence in varied fields of education with positive attitude, high values, commitment and dedication.
With the blessing of his respected mother & father Dr. D.K. Modi, Chairman cum President, under whose able guidance the Foundation offers a series of Technical and Professional Programmes. Each of the Foundation Institute is dedicated to offer an unrivaled learning, self- development and career building environment and facilities. At present, the Foundation is nurturing the future of more than 35,000 students,enrolled with the Colleges.
About Authors:
Parmar Krutin D.1*, Pandya Kirtan B.2, Gajjar Alpesh M.3, Zala Shivraj D.3, Kela Amit N.1, Nathani Hitesh S.1
1*C. U. Shah College of Pharmacy and Research, Wadhwan city, Surendranagar, Gujarat, India.
2 Shree Balaji pharmacy college, Jaipur, Rajasthan, India.
3Shree V.B. Manvar college of pharmacy, Upleta, Gujarat, India.
*krutinkp@gmail.com

Abstract:
Tablet coating is perhaps one of the oldest pharmaceutical processes still in existence. Earlier, Sugar coating was adopted for pharmaceutical as from confectionary industry. But as it was tedious process and required skilled manipulation, film coating was started to be preferred over sugar coating. Development of film coating was mainly based on solutions of different polymers in various organic solvents. All these solvents are toxic in nature. Nobody ever was concerned about the problems like material cost, toxic effects due to coating or pollution etc. In today's competitive business environment, any cost saved will improve the market viability and success of any product. Therefore, left with no other choice but to eliminate the use of organic solvents and to start using water as the solvent system for tablet coating.
The main focus of this review is, to study various aspects of aqueous based film coating.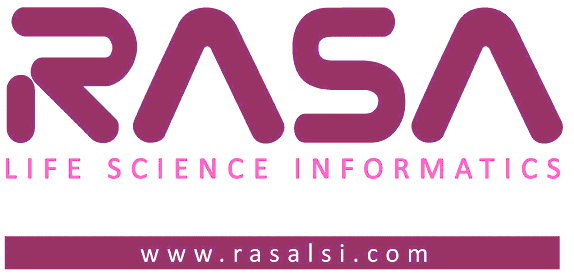 Training Programme @ RASA-LSI
REGISTER NOW ..!


About RASA

RASA Life Science Informatics, a Bio-Chemoinformatics company based in Pune, provides unmatchable training facilities to students and professionals in Life Science Informatics. We are now launching a 100% Job oriented Training program, Academic & Industrial Projects to enable anyone and everyone to get trained and get placed.
RASA Industrial Training/Project IN Bio/Chemo informatics:
RASA provide summer/winter/industrial certification courses and projects of duration 1 month to 6 months in field of Bioinformatics/ Chemoinformatics & Software Development. One week of hands-on project training will be provided to students. These training/project modules will enable the candidate to develop skills that will provide them confidence and skills to enter any Biotech, Bioinformatics, Pharmacy, Research & Development software and Life Science industry. Intensive Industry-oriented training and project Topics.
RASA Exclusive Pharma Training:
Our laboratories are very well equipped and enriched with ultra-modern facilities designed according to the norms of statutory bodies. The sophisticated instruments available include Auto-analyzer, Plethysmometer (Hugo-Basile,Italy) , Histamine Chamber, Metabolic cages. The department is involved in active research at molecular level in preclinical screening of lead molecules from synthetic as well as natural origin.
Integrating the classroom and laboratory experience is the main objective of the training course. The session will cover conceptual understanding related to industrial training models along with practical exposure to experimental techniques.
Pharmaceutical Training & Projects topics are as follows:
Experimental Pharmacology

Analytical Instrumentation/Quality Control

Structural Elucidation of Organic Compounds
RASA Training Information Brochure & Placement Record:
Copyright © 2013 PharmaTutor.org.

Program-Coordinator
RASA Life Science Informatics ,301,Dhanashree construction, opp Chitaranjan vatika, Model colony,Shivaji nagar, Pune 411016.
Phone: 020 – 65600408 , 08007594458
Email: info@rasalsi.com , www.rasalsi.com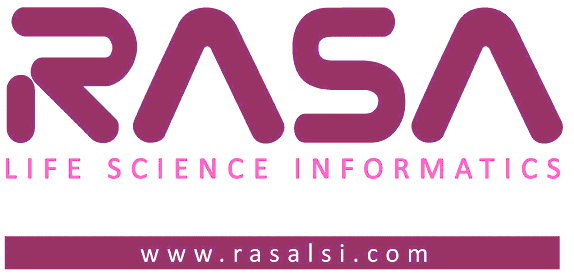 RASA Life Science Informatics, a Bio-Chemoinformatics company based in Pune, provides unmatchable training facilities to students and professionals in Life Science Informatics. We are now launching a 100% Job oriented Training program, Academic & Industrial Projects to enable anyone and everyone to get trained and get placed.
Pharmacognostical Crude drug Profile: