Jaipur
---
Article Submission Program is initiated to make pharma & lifescience people aware about new innovations and ideas. PharmaTutor wants to create a huge pharmacy enclyclopedia which is not possible by one or two men efforts. Lets all come together and contribute for pharma field.

We will express your ideas to the world & help you to make your web identity. Your name, photo, qualification, college/university etc details mentioned along with the article.
Applications are invited for the Research Trainee Positions in the field of Micro array data analysis/Computer added Drug Designing/Molecular Modeling & Dynamics/System Biology / Software Development.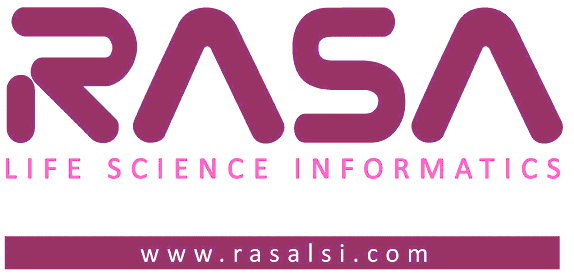 We are a leading BCIL (Biotech Consortium India Ltd) recognized and CRISIL rated organization located in Pune which deals in providing the high quality R&D services and training in the area of Life Science informatics like Bioinformatics, Cheminformatics and BIO-IT. We offer computational and IT solutions to Biotechnology, pharmaceutical, chemical and Life Science institutes and industries.
Bioinformatics Institute of India (BII), set-up in the year 2002 has acquired international reputation by conducting industry oriented knowledge enhancement programs in the emerging domains of life science. Within a short span of a decade, BII has traversed many milestones in academic excellence and is today recognized as premier institute for providing the training in the area of Bioinformatics, Biotechnology, Pharma, Clinical Trials etc. The course-curriculum has been designed on global industrial pattern to fill the gap between academia and industry has lead BII to attain professional expertise in the field of life science and its allied area.
Highlights:
1. Examination centers all over India
2. Exams twice a Year.
3. Latest Course Curriculum as per global demands
4. Globally accepted Certificate
5. Experienced & Qualified Faculties
6. 24×7 support
7. Free study kit for candidates
8. Best institute for pharma in north India.
9. Workshop/Seminars

Online E learning Courses:
* Pharmacovigilance.
* Structural Comparative & Computational Genome.
* Proteomics: Moving Beyond the Human Genome.
BII is the largest Training Institute in Life Sciences Domain having more than 20,000 Satisfied Students over 25 countries. Since 2002 BII is thriving on:
Career enhancement Distance Learning Programs in Pharmacy/Life science

Laboratory Projects/Training in Bioinformatics, Biotechnology, Microbiology, Molecular Biology

BIOINFORMATICS INSTITUTE OF INDIA
C-56A/28, Sector - 62,
Noida - 201 309 (U.P) (INDIA)
Call : 0120-4320801/02
Mobile : 09818473366,09810535368
E-mail : info@bii.in
Website: www.bii.in
Malaviya National Institute of Technology Jaipur is one of the 30 National Institutes of Technology in India. These Institutes have been created as centers of excellence for higher training, research and development in science, engineering and technology. Established as a College of Engineering College in 1963, the Institute was declared as National Institute of Technology in the year 2002. It was then accorded the status of deemed university with powers to decide its own academic policy, to conduct its own examinations and to award its own degrees.
Application has to be filled online (link available at mnit.ac.in) by 20th November 2013 and printed application form with photograph, photocopy of necessary documents along-with the Demand Draft of Rs. 400/- for General and OBC, Rs. 200/- for SC/ST category in favour of the Registrar, MNIT Jaipur payable at Jaipur should reach respective department latest by 25th November 2013.
Applications are invited on a plain paper for the position of Junior Research Fellow (JRF) in the Department of Chemistry, MNIT Jaipur for a research project entitled "Development of Novel Artificial Naked Eye Fluoride ion Receptors" funded by Department of Science and Technology, (GOI). The post is purely temporary and co-terminus with the project.

Post: Junior Research Fellow
HLL Lifecare Limited, a Mini Ratna Central Public Sector Enterprise under the Ministry of Health & Family Welfare, Govt. of India is a global provider of high quality healthcare products & services. With state-of-the-art manufacturing facilities spanning across India, HLL is diversifying into vaccine manufacturing, lifecare services, sanitary napkins besides engaging in procurement consultancy, healthcare infrastructure development and facility management.
Post: STATE HEAD (DEPUTY MANAGER / ASSISTANT MANAGER)
ABOUT AUTHORS:
Khandelwal Pankaj, Chirag Sudani*, Parmar Jatin, Prashant Sanghavi, Shifalee Magazine
Mahatma Gandhi College of Pharmaceutical Sciences,
Jaipur.
*patel_chirag75@yahoo.com
ABSTRACT
This review paper highlights the current advances in knowledge about the safety, efficacy, quality control and regulatory aspects of Phytopharmaceuticals. The growing use of Phytopharmaceuticals (drug and other products derived from plants) by the public is forcing moves to evaluate the health claims of these agents and to develop standards of quality and manufacture. At present there is almost no policy worth its name to regulate the procurement and sale of medicinal plants in developing countries. Finally, the trend in the domestication, production and biotechnological studies and genetic improvement of medicinal plants, instead of the use of plants harvested in the wild, will offer great advantages, since it will be possible to obtain uniform and high quality raw materials which are fundamental to the efficacy and safety of herbal drugs.It is clear that the herbal industry needs to follow strict guidelines and that regulations are needed. This paper presents the element of methods of different aspects on efficacy, safety, quality control and standardization of herbal drugs and formulation. It is followed by international guidelines of WHO for manufacture quality control and evaluation of botanicals. Herbal drugs regulations in India is discussed in detail, followed by an overview of regulatory status of herbal medicine in USA, China, Australia, Brazil, Canada and Germany.