Jaipur
---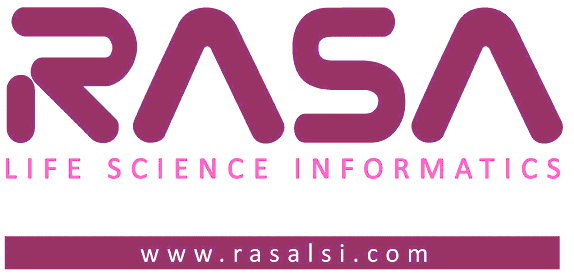 RASA Life Science Informatics, a Bio-Chemoinformatics company based in Pune, provides unmatchable training facilities to students and professionals in Life Science Informatics. We are now launching a 100% Job oriented Training program, Academic & Industrial Projects to enable anyone and everyone to get trained and get placed.
NOW YOU CAN ALSO PUBLISH YOUR ARTICLE ONLINE AND YOU WILL GET CERTIFICATE FOR SUBMISSION.

SUBMIT YOUR ARTICLE/PROJECT/SHORT COMMUNICATION ALONG WITH YOUR SCAN PHOTOGRAPH AT articles@pharmatutor.org
About Authors
Deepak Kumar Shukla*, Nazia Shahid, Vikas Kumar Alaria
Rajasthan Pharmacy College, Bhankrota, Jaipur (Raj.)
*deepakshukla.pharma@gmail.com
Abstract
Over the past several years spectroscopy has become the preeminent technique for determining the structure of organic compounds. The study of recoilless nuclear resonant absorption or fluorescence is more commonly known as Mossbauer spectroscopy. From its first origins in 1957, it has grown rapidly to become one of the most important research methods in solid-state physics and chemistry. Mossbauer spectroscopy uses the nuclear properties to get information regarding the environment surrounding the nucleus. This technique is now valid application in diverse fields, such as solid state physics, metallurgy, chemistry and biochemistry. For example, it is possible to use this method for estimating the iron or tin content in ores, alloys and wasters in a non-destructive manner to concentration down to 0.03 percent in a short time of the order of 10 minutes. The technique can also detect the relative percentage of different charged states of the same atom, for example fe2+ and Fe3+ present in the material. This is somewhat difficult to get from any other technique.
Unichem Laboratories has grown to become one of India's most respected pharmaceutical companies. It is committed to delivering better health through superior products. By combining strategic research and in-depth industry knowledge, Unichem aims to transform itself into a global pharmaceutical drug company with an increasing focus on cutting-edge research and developed markets.
Ads disabled for site admin
Google AdSense
Large Rectangle
ABOUT AUTHORS:
Girendra Kumar Gautam*1, Chandra Shekhar Singh2, S C Dwivedi3 and G Vidyasagar4
1,3,4 Suresh Gyan Vihar University, Jaipur, Rajsthan, India
1 Malhotra College Bhopal, Madhya Pradesh, India.
2 Shambhunath Insitute of Pharmacy, Allahabad, Uttar Pradesh, India.
*gk100781@gmail.com
ABSTRACT
From last two or three decay, there is a large growth in the sector of plant medicine means herbal medicine. It is due to increase of awareness and knowledge about plant. In India and China, the ratio of this growth is more than any other country of the world. Interest the usage of various medicinal plants from traditional system of medicine for the treatment of different ailments is also history of India and China. Abutilon is an Indian medicinal genus which has a number of herbs specie,is noted for their medicinal benefits in traditional system of medicine. Abutilonis a large genus of approximately 150 species of broadleaf evergreens in the mallow family, Malvaceae. The genus includes annuals, perennials, shrubs, and small trees from 1–10 m tall, and is found in the tropical and subtropical regions of all continents. Some medicinally important attributes have been assigned to the plants of this species. In sort of this, the present work aim is to find out different pharmacological activity done on this Indian medicinal plant.
The Scores in Graduate Aptitude Test for Engineering (GATE) have been in use till the year 2010 for admission in Master's Programme in Pharmacy (M.Pharm) & Engineering and also for awarding fellowships / scholarships to Pharmacy Graduates along with engineering graduates. Graduate Pharmacy Aptitude Test (GPAT) an all India Examination was then launched by All India Council for Technical Education, New Delhi separately with effect from academic year 2011 - 12 for admission in Master's Programme in Pharmacy (M. Pharm) and for award of fellowships.

Rajasthan Medical and Health Subordinate Service Rules 1965 as amended rules under the Medical and Health Department Direct recruitment for regular appointments to the posts of pharmacists (1209), invites online application for 2013.
The reservation is provided as per rules. The no. of posts may increase or decrease as per requirement of department and for this there will no other advertisement will release.

Post: Pharmacist - 1209 posts

We are 5th largest pharma co. of India and going to launch OPHTHALMIC DIVISION at India level and we require more than 200 MEDICAL REPRESENTATIVES in different locations of India.
Post: Medical Representative [ Ophthalmic division ]
PharmaTutor.org has decided to conduct an online competition focusing various pharma entrance exams such as GPAT, NIPER-JEE, CET, MAHE, Bits-exam, NMAT and others.
This competition will be held on 31st March, 2013. This event is one of the pharma initiative from PharmaTutor.org