Chennai
---
Thomson Reuters is the leading source of intelligent information for the world's businesses and professionals, providing customers with competitive advantage. Intelligent information is a unique synthesis of human intelligence, industry expertise and innovative technology that provides decision-makers with the knowledge to act, enabling them to make better decisions faster. Through its more than 50,000 people across 93 countries, Thomson Reuters delivers this must-have insight to the financial, legal, tax and accounting, scientific, healthcare and media markets, and is powered by the world's most trusted news organization.

Post: Associate Research Analyst - JREQ016892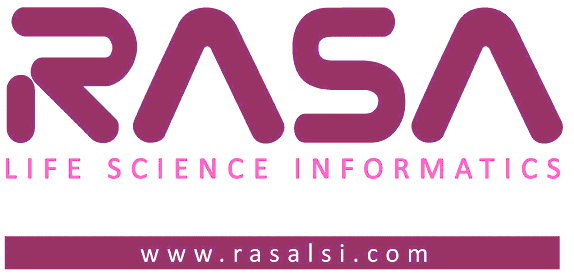 RASA Life Science Informatics is a CRISIL rated company that provides industrial training in Life Science domain. RASA has trained 300 personnel's from academia & industry of different background like CADD, Quality Control, Cheminformatics, Biotechnology, Microbiology, Life Science Software development , Pharmacy, Bioinformatics, NGS data analysis, Microarray Data analysis & Molecular biology to enhance & optimize their research & publication work.
Get hands on summer training on Quality Control, CADD Bio-Chem Informatics, R, Python, NGS data analysis, & Biological Database Development.
Milestones:
We have conducted 4 national levels workshops on different areas. We are first one to provide corporate training in Cheminformatics to Wipro; we have also imparted our expertise to Persistent Lab at the time of CADD workshop.
We have offered our expertise to Karnataka state women university Bijapur, Dharwad University Karnataka, NMIMS Mumbai, R. C. Patel College Shirpur, Sinhgad College Vadgaon, Rajmata Jijau College, for workshop in Bioinformatics, CADD and Cheminformatics Etc......
We provide Training and customized solutions for research organization, Universities, Pharma, Healthcare, Biotech and Agricultural industries.
Summer training and Projects:
Duration 45 days which includes 1 months training + 15 days project .
· Quality Control.
· Bioinformatics
· Molecular Modeling and Dynamics
· NGS data analysis
· CADD
· Molecular Biology
· Biological Database Development
· JAVA & BioJAVA
· R
· Python
<<View details of trainings >>
Features:
· Guest lecturers from Research Institutes and Industry persons.
· All the trainings are totally practical oriented with free software installed in your system.
· Certificate of summer training program.
· Latest knowledge of industry, Field, 90% hands on training exposure to research or corporate.
· CV making, HR session from Our HR department, soft skill development program
· Experienced faculty from industry & academics with 6 yrs of experience.
· Library Facility.
· Small batches so can be personal attention & to maintain the quality.
· Get the lab Experience & knowledge of various software, tools, techniques from RASA.
Important Dates:
Batch

Module Name

Early bird registration date

Last date of registration




1st May

CADD

15th April

20th April

Molecular Biology

Biological Database Development




15th May

JAVA & BioJAVA

30th April

5th May

R

Python

Quality Control




1st June

Bioinformatics

15th May

20th May

Molecular Modeling and Dynamics

NGS
Please note:
· 8 seats per batch.
· Duration: 45 days that includes, 1 months training + 15 days project.
For any query please feel free to contact us on
RASA Life Science Informatics.
E-mail: info@rasalsi.com
Phone: +91.20.65600408 / 7875692349 / 8411927535 / 7875793891.
Location: 301, 3rd Floor, Dhanashree Apartment, Opposite Chittaranjan Vatika, Model Colony, Shivaji Nagar, Pune – 411016.
http://www.rasalsi.com [Facebook] [Blogger]

Central Medical Services Society, a Central Procurement Agency under Department of Health & Family Welfare, has been set up registered under Societies Registration Act, XXI of 1860 to procure and distribute health sector goods to the State Governments. The Society is looking for following warehouse staff at each of 21 locations:
Post: Pharmacist, Junior Pharmacist

Global Institute of Regulatory Affairs (GIRA) is a change that will help you begin & grow your career in Pharma Industry. GIRA through its industrial expertise offers quality educational programs in the field of Regulatory Affairs and QA/QC. It offers Full time, Part time and Distance Learning courses; this flexibility ensures prior commitments are taken care of and at the same time skills are added to their CVs.
Certifications: GIRA is an ISO Certified Institute as per the norms of ISO 9001:2008. It is Accredited by Joint Accreditation System of Australia & New Zealand (JAS-ANZ).
Distance Learning Courses Offered by GIRA:
* Post Graduate Program in Regulatory Affairs (PGDRA- 10 months)
* Certificate Course in e-CTD (4 months)
* Certificate Course in QA/QC (6 months)
Note: Fast Track mode also available for the above given courses.
Program Highlights:
* Completely Online (From Admission to Examination)
* Industry Accepted Course Curriculum & Certificate
* Experienced and Quality Faculty
* Online Examination (Exams from Home)
* Online Interaction (Discussion Forums, GIRA Blog)
* 100 % Placement Assistance & Career Guidance
Candidates Pursuing Courses from GIRA are associated with:
Emcure Pharmaceutical Ltd, Novartis Pharma, Dr Reddys Laboratories Ltd, Wockhardt Pharma, Cipla, Glenmark Pharmaceuticals, Himalaya Company, USV Limited, Mylan Labs, Glaxo Company, Macleods Pharma, Ranbaxy Pharma, Torrent Pharmaceuticals, TCS etc.. etc.. etc..
Accenture is a global management consulting, technology services and outsourcing company, with approximately 275,000 people serving clients in more than 120 countries. Combining unparalleled experience, comprehensive capabilities across all industries and business functions, and extensive research on the world's most successful companies, Accenture collaborates with clients to help them become high-performance businesses and governments. The company generated net revenues of US$28.6 billion for the fiscal year ended Aug. 31, 2013.

Post: Safety reporter
Apollo pharmacy is a leading retail chain of pharmacy and is a unit of - Apollo Hospitals Enterprise Ltd. - Asia's largest healthcare group.
Our growing Retail Pharmacy network touches lives across the length and breadth of India and we serve 150000+ customers a day. With over 30 years of retailing experience, customer-focused service and brand value our network spans out to 1550+ retail pharmacies through which we have been serving our customers for their healthcare needs 24x7.
PharmaTutor is mainly intended to promote rapid publication (original research articles, review articles, and Short communication) in all fields of Pharmaceutical, Health and allied biosciences. PharmaTutor will primarily publish the manuscripts on original work; either experimental or theoretical that adheres to scientific excellence pertaining to Pharmaceutical, Health and allied biosciences.

Publication of Vol 2 Issue 05 is scheduled in May 2014. We call upon the authors, researchers and colleagues to contribute the articles for upcoming issues (May 2014 & next issues).

ARTICLES ARE INDEXED IN GOOGLE SCHOLAR, CAS.

You can read past issues online at any point of time on:
http://www.pharmatutor.org/magazines/latest-issues
NOW YOU CAN ALSO PUBLISH YOUR ARTICLE ONLINE AND YOU WILL GET CERTIFICATE FOR SUBMISSION.

SUBMIT YOUR ARTICLE/PROJECT/SHORT COMMUNICATION ALONG WITH YOUR SCAN PHOTOGRAPH AND COPYRIGHT FORM AT editor-in-chief@pharmatutor.org
Anna University Chennai Regional Office Tiruchirappalli (Formerly Anna University Tiruchirappalli) has been established as a Anna University Chennai Regional Office Tiruchirappalli by the Government of Tamilnadu. The Regional Office is functioning from 01-08-2012 at Tiruchirappalli, which is famously known as Rock Fort city. The Regional Office is situated 17Kms away in the main highway of Tiruchirappalli to Pudukkottai.
Applications are invited for the post of Project Assistant on temporary basis for the DST, New Delhi sponsored research project in the Department of Pharmaceutical Technology, BIT Campus, Anna University, Tiruchirappalli - 620 024.
Post: Project Assistant
Pharma Company - Client of Nextus Solutions
Post: Regional Sales Manager - Urology (Delhi/ Chennai)
---
Carrying forth the Apeejay Stya legacy of over 45 years of excellence in education
School of Pharmaceutical Sciences
Experience the International Edge...
· Established on the academic pattern of the lvy League universities of the USA
· Trans-disciplinary and Liberal Arts approach
· Strong industry linkages to facilitate training & placement
· Truly global campus with students from over 15 countries
Awards & Accolades
· Best Innovation by Private University at World Education Summit 2012
· No.1 in Innovative Teaching Techniques & No. 3 in Most Reputed Faculty as per TOI B-School Ratings 2013 (North Region)
· Mr. Aditya Berlia, Co-Founder & Pro-Chancellor, Apeejay Stya University, received the 'Outstanding Educational Entrepreneur' award at the World Education Congress Global Awards 2013.
· ASU has been conferred the 'CSR Excellence in Education Award 2013' by Competition Success Review (CSR) magazine in recognition of exceptional contribution made by institutions in their respective areas like education, scientific research, etc.
· E-Gov. Campus of Gurgaon District, Haryana (India) by the Ministry of Communications & Information Technology, in collaboration with the United Nations
· Best Engineering Institute in North India at National Education Awards 2013 by ET Now