Chennai
---
Article Submission Program is initiated to make pharma & lifescience people aware about new innovations and ideas. PharmaTutor wants to create a huge pharmacy enclyclopedia which is not possible by one or two men efforts. Lets all come together and contribute for pharma field.

We will express your ideas to the world & help you to make your web identity. Your name, photo, qualification, college/university etc details mentioned along with the article.
The Central Drugs Standard Control Organization (HQ), FDA Bhawan, Near Mata Sundari College, New Delhi -110002 requires Bench Chemists for its various Drugs Testing Laboratories situated in various cities throughout India.

These supporting staff will assist Senior officers in matters related to Administrative & Technical works carried out in the office of Drugs Testing Laboratories.
Qualification, experience, job description, emoluments etc. for various posts are as under:
Post: Bench Chemist
Bayer is a global enterprise with core competencies in the fields of health care, nutrition and high-tech materials. The company's products and services are designed to benefit people and improve their quality of life. At the same time Bayer creates value through innovation, growth and high earning power.

Post: Regional Business Manager
At Thomson Reuters, we believe what we do matters. We are passionate about our work, inspired by the impact it has on our business and our customers. As a team, we believe in winning as one - collaborating to reach shared goals, and developing through challenging and meaningful experiences. With over 60,000 employees in more than 100 countries, we work flexibly across boundaries and realize innovations that help shape industries around the world. Making this happen is a dynamic, evolving process, and we count on each employee to be a catalyst in driving our performance - and their own.
Post: Associate Research Analyst
Retired Armed Forces personnel till 2002 could avail medical facilities only for specific high cost surgery/treatment for a limited number of diseases covered under the Army Group Insurance(Medical Branch Scheme) (AGI(MBS)) and Armed Forces Group Insurance Scheme(Management Information System) (AFGIS (MIS)) schemes. These medicare schemes could provide some relief to the ESM, but it was not a comprehensive scheme as compared to and available for other Central Government Employees. Therefore, the requirement was felt of establishing a medicare system which could provide quality medicare to the retirees of the Armed Forces.
ECHS invites applications to engage following staff on contractual basis in various ECHS polyclinics under Station Headquarters, Chennai for a period of one year, renewable for additional period:-
Post: Pharmacist

Applications are invited for the Research Trainee Positions in the field of Micro array data analysis/Computer added Drug Designing/Molecular Modeling & Dynamics/System Biology / Software Development.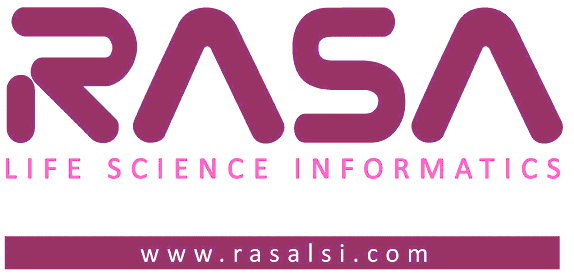 We are a leading BCIL (Biotech Consortium India Ltd) recognized and CRISIL rated organization located in Pune which deals in providing the high quality R&D services and training in the area of Life Science informatics like Bioinformatics, Cheminformatics and BIO-IT. We offer computational and IT solutions to Biotechnology, pharmaceutical, chemical and Life Science institutes and industries.
Bioinformatics Institute of India (BII), set-up in the year 2002 has acquired international reputation by conducting industry oriented knowledge enhancement programs in the emerging domains of life science. Within a short span of a decade, BII has traversed many milestones in academic excellence and is today recognized as premier institute for providing the training in the area of Bioinformatics, Biotechnology, Pharma, Clinical Trials etc. The course-curriculum has been designed on global industrial pattern to fill the gap between academia and industry has lead BII to attain professional expertise in the field of life science and its allied area.
Highlights:
1. Examination centers all over India
2. Exams twice a Year.
3. Latest Course Curriculum as per global demands
4. Globally accepted Certificate
5. Experienced & Qualified Faculties
6. 24×7 support
7. Free study kit for candidates
8. Best institute for pharma in north India.
9. Workshop/Seminars

Online E learning Courses:
* Pharmacovigilance.
* Structural Comparative & Computational Genome.
* Proteomics: Moving Beyond the Human Genome.
BII is the largest Training Institute in Life Sciences Domain having more than 20,000 Satisfied Students over 25 countries. Since 2002 BII is thriving on:
Career enhancement Distance Learning Programs in Pharmacy/Life science

Laboratory Projects/Training in Bioinformatics, Biotechnology, Microbiology, Molecular Biology

BIOINFORMATICS INSTITUTE OF INDIA
C-56A/28, Sector - 62,
Noida - 201 309 (U.P) (INDIA)
Call : 0120-4320801/02
Mobile : 09818473366,09810535368
E-mail : info@bii.in
Website: www.bii.in
Tamil Nadu State AIDS Control Society (TANSACS), Chennai invites applications from eligible Candidates with the qualifications / requirements mentioned against each along with two recent passport size photographs with attested Photostat copies of Certificates for the following contractual posts on Consolidated Salary (Purely temporary - not likely to become permanent).
Post: Pharmacist ( ART Centres) Post-14