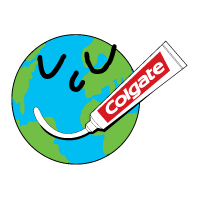 The Training and Development effort at Colgate-Palmolive is a direct outcome of the Individual Development Plan and the Business need. The business critical and individual specific needs are identified every year and a training needs inventory is drawn up.
Colgate's leadership position in the global marketplace is directly linked to the skill of our employees. Practical learning and professional growth are critical to our continued success. We invest generously in the training and education of Colgate people.
Post: Trainee - Analytical (Research & Development)
Job Description:
* Analytical testing
* Global Stability studies.
* The duration of this assignment would be 12 months and the trainee would be paid a monthly stipend of Rs. 16,000/- during this period.
* At the end of this assignment, subject to performance, and availability of vacancies for permanent positions, an offer for permanent employment could be made. Alternatively, the duration of the traineeship could also be extended.
Candidate profile:
* Candidate must possess at least a M.Sc. (Analytical Chemistry),
* Applicants should be Indian citizens or hold relevant residence status.
* Trainee position available.
* Individuals having upto 2 yrs of experience can apply for this position
Additional Information:
Experience: 0-2 years
Location: Mumbai
Education: M.Sc
Industry Type: Pharma/Healthcare/Clinical research
Functional Area: Research & Development
To Apply online, CLICK HERE
See All   Colgate Alerts   M.Sc Alerts   M.Pharm Alerts   Mumbai Alerts
See All   Other Jobs  in our Database