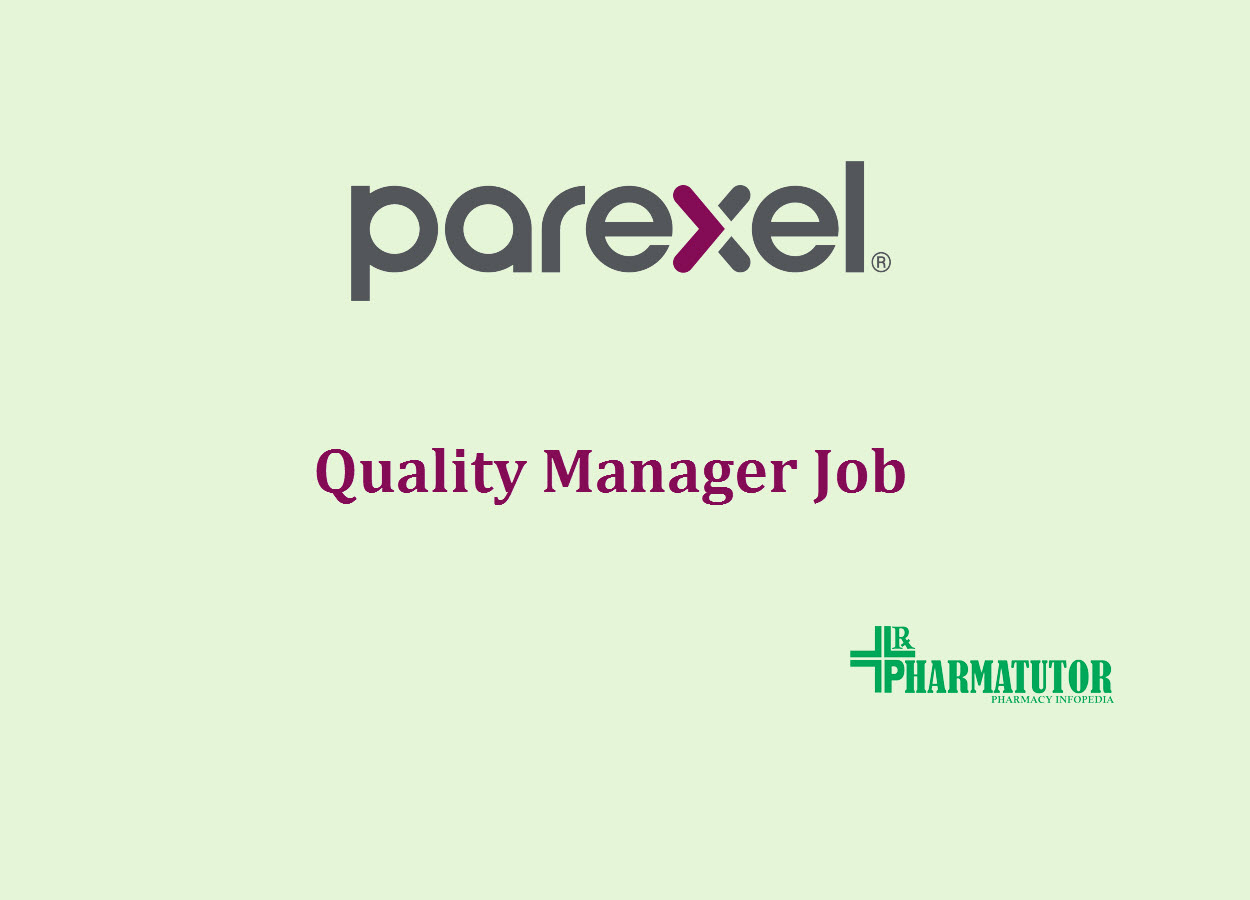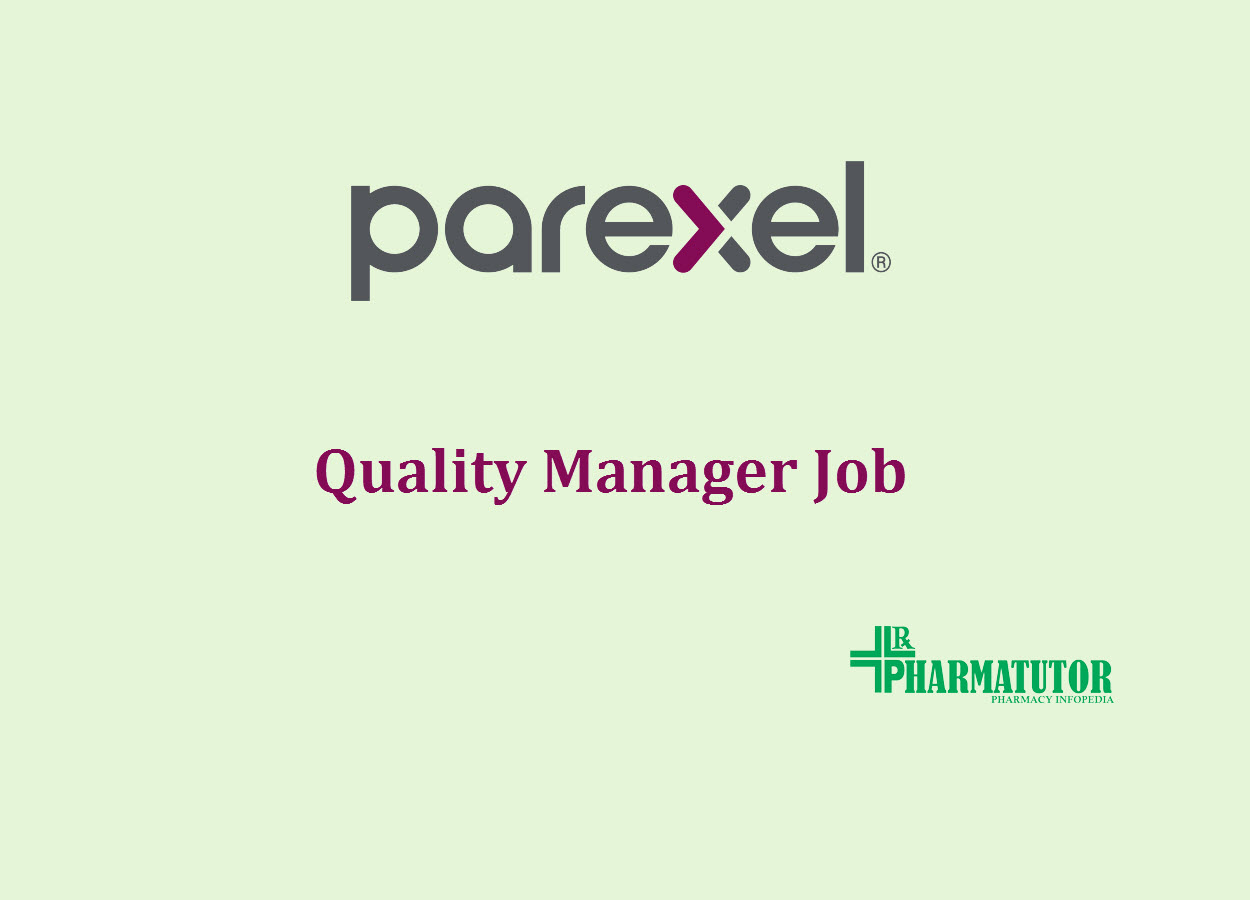 PAREXEL has supported the Bio-Tech and Pharmaceutical industries in helping the development of new drugs and treatments on a global basis. As a leading global biopharmaceutical service provider, they supply knowledge-based contract research, medical communications and consulting services across a broad range of therapeutic areas to the worldwide pharmaceutical, biotechnology and medical device industries.
Post : Quality Manager, PI Quality
Job Description
• Manages efforts to define, adopt and oversee compliance to processes and standards as the fundamental baseline for clinical trial services, technology development, validation and delivery. Supports efforts, in collaboration with the business to monitor, identify and implement continuous process improvement across all technology business units. 
• Manages project delivery, validation efforts, and provides expertise to ensure clinical trials and/or technology projects adhere to established standards and quality expectations. Supports activities to develop and perform assessments on clinical trials and technology projects to identify and mitigate risks and prevent quality concerns.
Candidate Profile
• Educated to degree level (technology, biological science, pharmacy or other health related discipline preferred) or equivalent qualification, or 2+ years clinical research experience.
• Postgraduate degree in a science, technology or industry-related discipline preferred.
• Industry recognized qualification i.e. project management, Lean Six-Sigma, auditing and/or risk management.
• Expert in computer technology quality and compliance (including computerized system validation) and the pharmaceutical industry across multiple disciplines within Clinical Drug Development (Phase I/II/III/IV) and/or Manufacturing.
• Advanced knowledge of continuous improvement methodologies.
• Exhibits competency across core project management activities.
• Excellent interpersonal, verbal and written communication skills, business understanding, negotiation skills and strong organizational skills.
• Ability to work in a customer-focused, fast-paced and rapidly changing environment with the ability to prioritize workload and manage multiple and varied tasks with enthusiasm and supervision.
• Highly motivated, seeks opportunities for development, client-focused, having the ability to work with guidance on own initiative.
• Exhibits a sense of urgency when addressing problems and ensures completion of commitment.
• Culturally aware and ability to think and work globally.
• Intermediate desktop software skills (MS Office, Excel, Adobe PDF etc.)
• Expert in functionally managing teams to meet project goals.
• Clinical trials and /or research work experience required, with emphasis on GCP and technology compliance.
• Expert in technology as it relates to clinical trial activities, including System Life Cycle process and applicable GCP regulations pertaining to Computer Systems.
• Expert of project management, Lean Six-Sigma, auditing and/or risk management methodologies.
Additional Information
Qualification : M.Pharm, B.Pharm, MSc
Location : Hyderabad, Telangana
Industry Type : Pharma/ Healthcare/ Clinical research
Job ID : 61953BR
End Date : 30th, September, 2020
See All   B.Pharm Alerts   M.Pharm Alerts   M.Sc Alerts   Bengaluru Alerts
See All   Other Jobs  in our Database