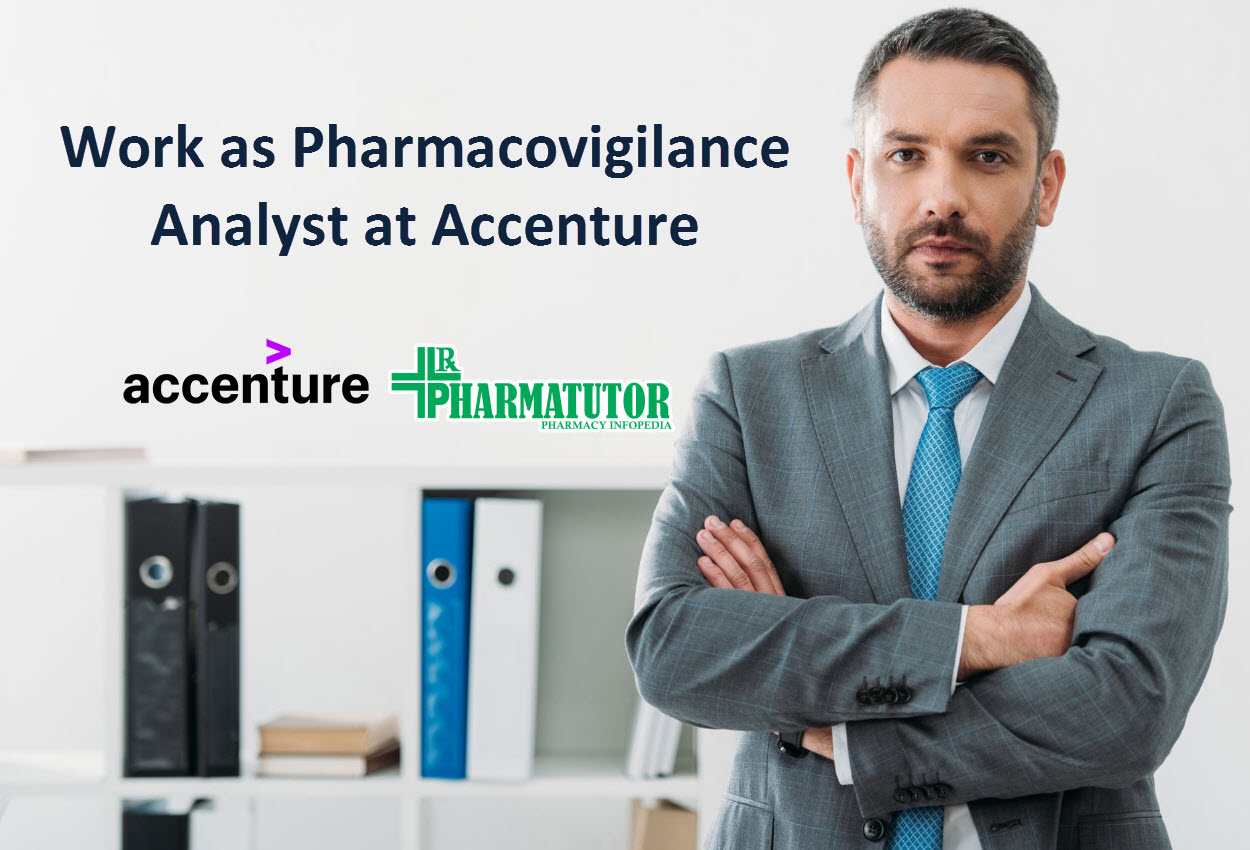 Accenture is a global management consulting, technology services and outsourcing company, with approximately 275,000 people serving clients in more than 120 countries. Combining unparalleled experience, comprehensive capabilities across all industries and business functions, and extensive research on the world's most successful companies, Accenture collaborates with clients to help them become high-performance businesses and governments. The company generated net revenues of US$28.6 billion for the fiscal year ended Aug. 31, 2013.
Post :  Pharmacovigilance Analyst
Job Summary
• You will be aligned with our Pharmaceuticals Processes vertical and help us with the processes to collect, monitor, research, assess and evaluate information on the adverse effects of medication with a view to identifying new information about hazards associated with medicines and consequently, prevent harm to patients. It also deals with the reviewing and resolving of discrepancies identified by the system or through manual checks as per guidelines. Employees under this span can also be responsible for a number of activities related to the design, development, and maintenance of Clinical Database objects.
• You will be working as a part of Pharmacovigilance team which designs and maintains a safety database to monitor single case support activities; source distribution for business partners and to perform medical literature searches. Responsible for data entry, MedDRA coding and label assessment of adverse event in SUSAR cases. If there are issues with the provided information, scientist is contacted for verification.
• Pharmaceutical Drug Safety Surveillance is the pharmacological science relating to the collection, detection, assessment, monitoring, and prevention of adverse effects with pharmaceutical products
• Good to have skills: Research & Development,Adaptabile and flexibile,Ability to solve problems,Attention to Detail,Active Listening,Analytic skills
Roles and Responsibilities 
In this role you are required to do analysis and solving of lower-complexity problems. Your day to day interaction is with peers within Accenture before updating supervisors. In this role you may have limited exposure with clients and/or Accenture management. You will be given moderate level instruction on daily work tasks and detailed instructions on new assignments. The decisions you make impact your own work and may impact the work of others. You will be an individual contributor as a part of a team, with a focused scope of work. Please note that this role may require you to work in rotational shifts.
Additional Information
Qualification : Master of Pharmacy
Location : Bengaluru
Experience : 3-5 years
Industry Type : Pharma/ Healthcare/ Clinical research
Functional Area : Drug Safety Surveillance
End Date : 30th November, 2020
See All    M.Pharm Alerts     Ph.D Alerts     Bangalore Alerts
See All   Other Jobs in our Database