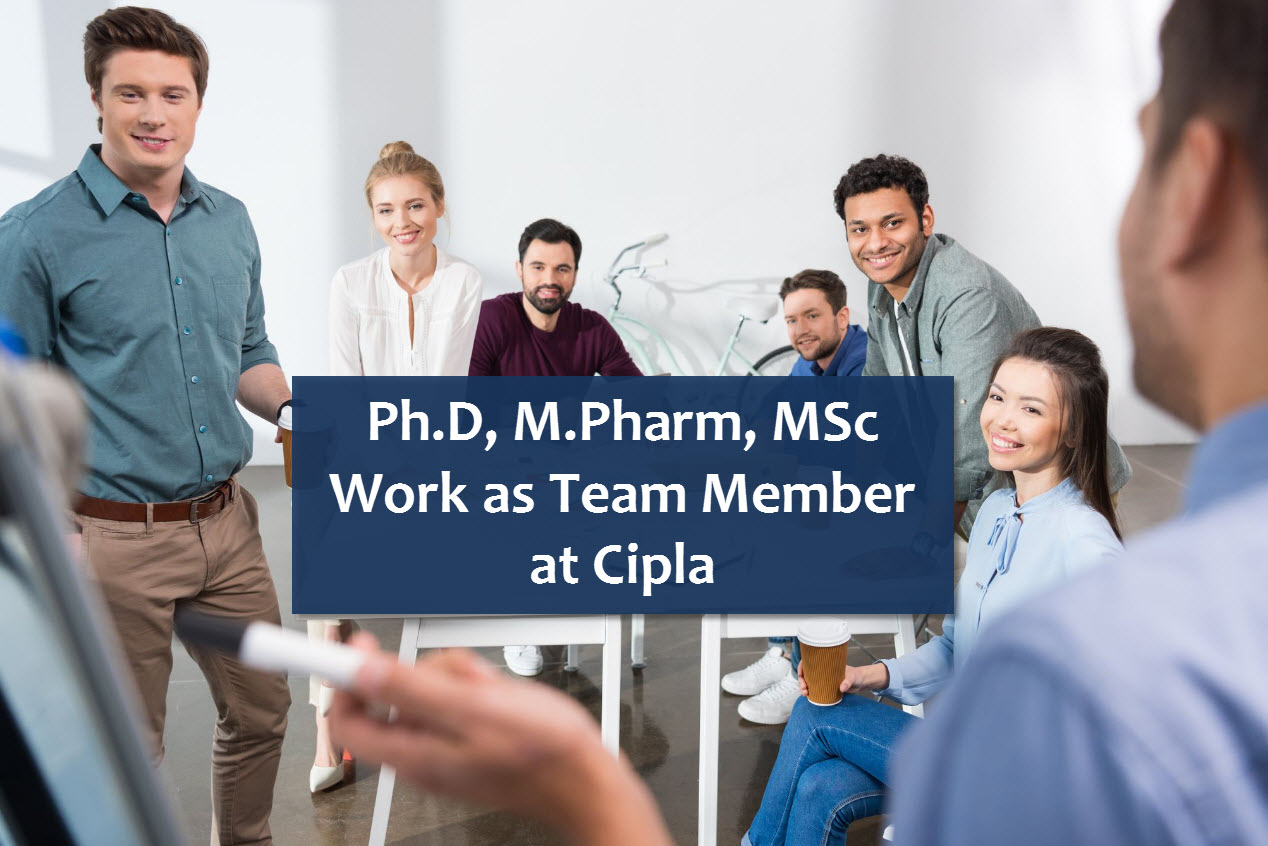 Cipla, as an organisation has been built brick-by-brick on the foundation of care. Caring For Life has always been and continues to remain, our guiding purpose. Driven by the same purpose, we have extended our presence to 80+ countries providing over 1,500 products across various therapeutic categories in 50+ dosage forms. To make healthcare more affordable globally, we are deepening our presence in the key markets of India, South Africa, the U.S. among other economies of the emerging world.
Post : Team Member - Regulatory Medical Writing (42792)
Job Description
Job Purpose
Develop and review clinical documents for regulated and non-regulated markets ensuring regulatory compliance and thus assisting on-time product registration and renewal
Accountabilities
1. Develop and review documents for clinical and bioequivalence studies to align with product strategy and registration
2. Develop and review common technical documents for regulated and non-regulated market as per country specific guidance for timely registration and renewal of dossier
3. Prepare proposals and justification of queries to different regulatory bodies by gathering literature to obtain approvals/waivers for the molecule
4. Prepare and review SOPs and templates to implement standardized systems and document framework to achieve consistent quality and uniformity in documentation
5. Prepare manuscripts/ abstracts for publication by evaluating the studies conducted by Cipla to represent Cipla globally.
Candidate Profile
B. Pharm/ M. Pharm/ PhD (Pharmacology)/MSc (Clinical research)
Relevant Work Experience  B. Pharm with at least 3-4 years of experience in medical and regulatory writing, M. Pharm (Pharmacology), MSc (Clinical research) with at least 2-3 years of experience in medical and regulatory writing. PhD (Pharmacology) with at least 1-2 years of experience in medical and regulatory writing
Additional Information
Job ID : 42792
Qualification : B. Pharm/ M. Pharm/ PhD (Pharmacology)/ MSc
Location : Vikhroli, Mumbai
Industry Type : Pharma / Healthcare / Clinical research
Functional Area : Regulatory Medical Writing
End Date : 25th November, 2020
See All    Bangalore Alerts   B.Pharm Alerts   M.Pharm Alerts  Goa Alerts
See All   Other Jobs in our Database