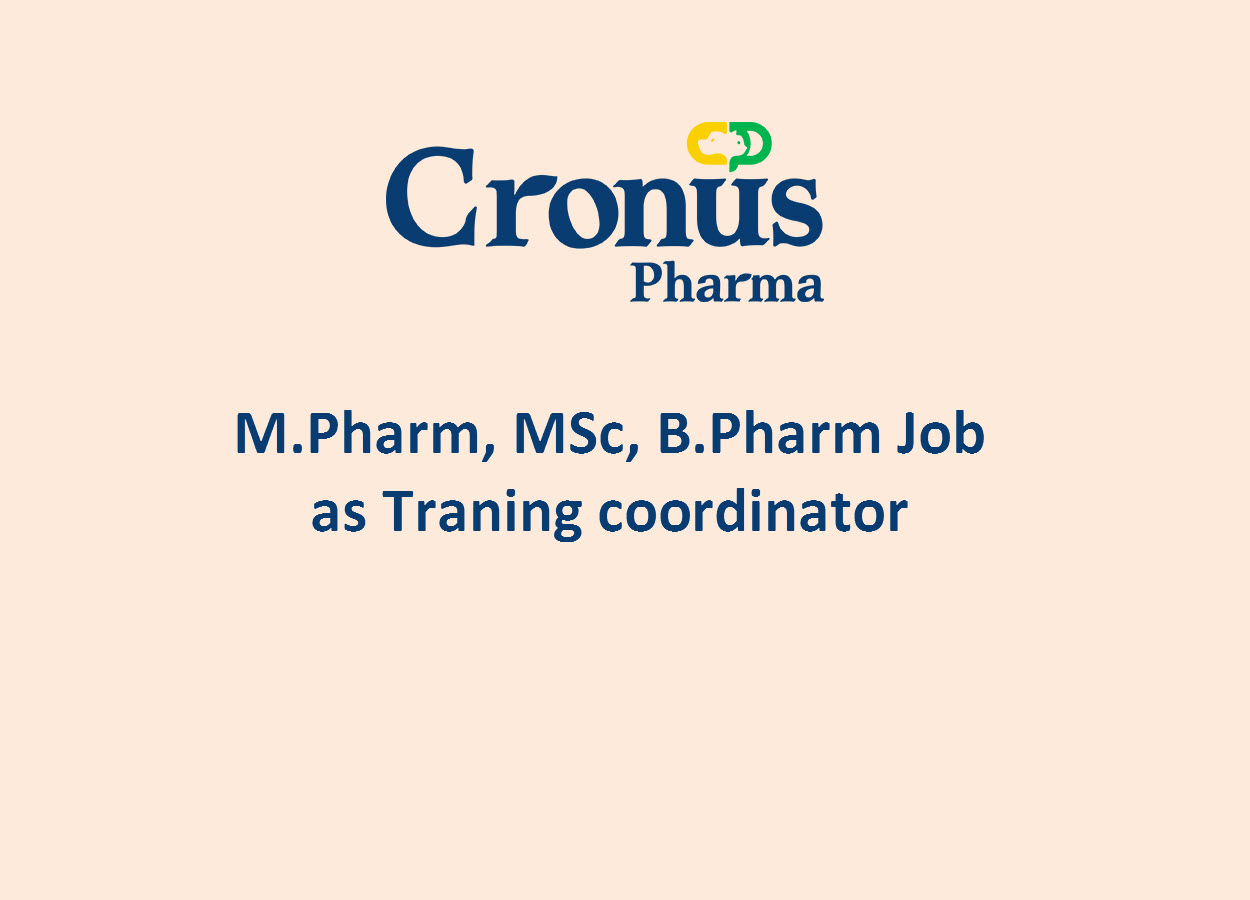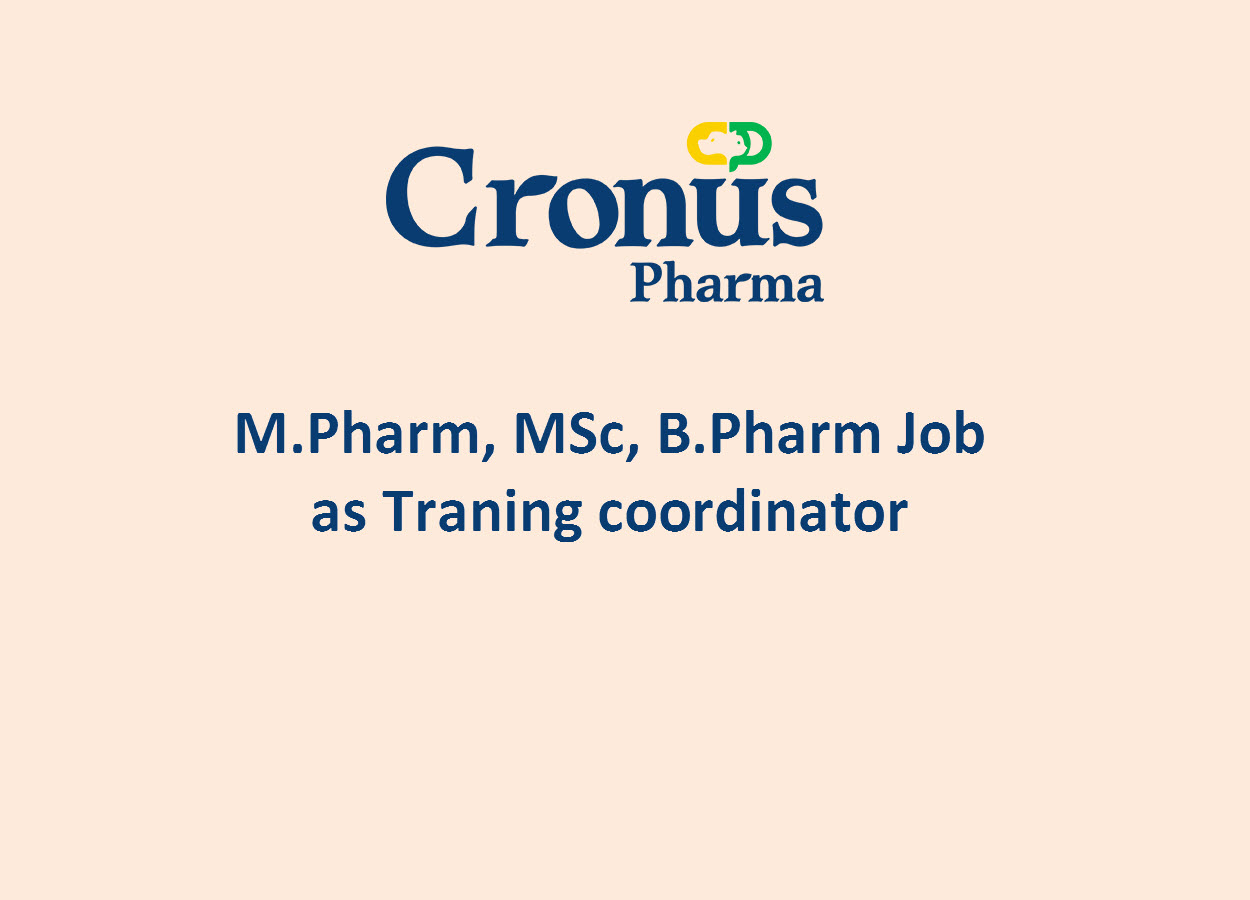 Cronus Pharma is a fast-growing privately held generic veterinary pharmaceutical company located in New Jersey, dedicated to providing innovative and cost effective products to the animal health market.
Post : Traning coordinator for OSD
Job description
• Preparation of Annual Training Schedule.
• Training coordinator for all cross functional groups.
• Conducting Training for cross functional department members on Quality systems, SOPs and on guideline requirements
• To provide training for the shop floor people. Shall be responsible for follows, implementation of Data Integrity procedure
Exp : Freshers or 1-3 years
Salary : 1.5 lakh to 3 lakh
Qualification : B.Pharm, M.Pharm, MSc
Note : preferred female candidates only
If the mentioned profile matches your aspirations, kindly send your updated resume to ckoppula@cronuspharma.com.
Last Date: 20th Oct, 2020
All positions are for manufacturing plant located at Shamshabad, Hyderabad
See All   Hyderabad Alerts   B.Pharm Alerts   M.Pharm Alerts   M.Sc Alerts
See All   Other Jobs  in our Database