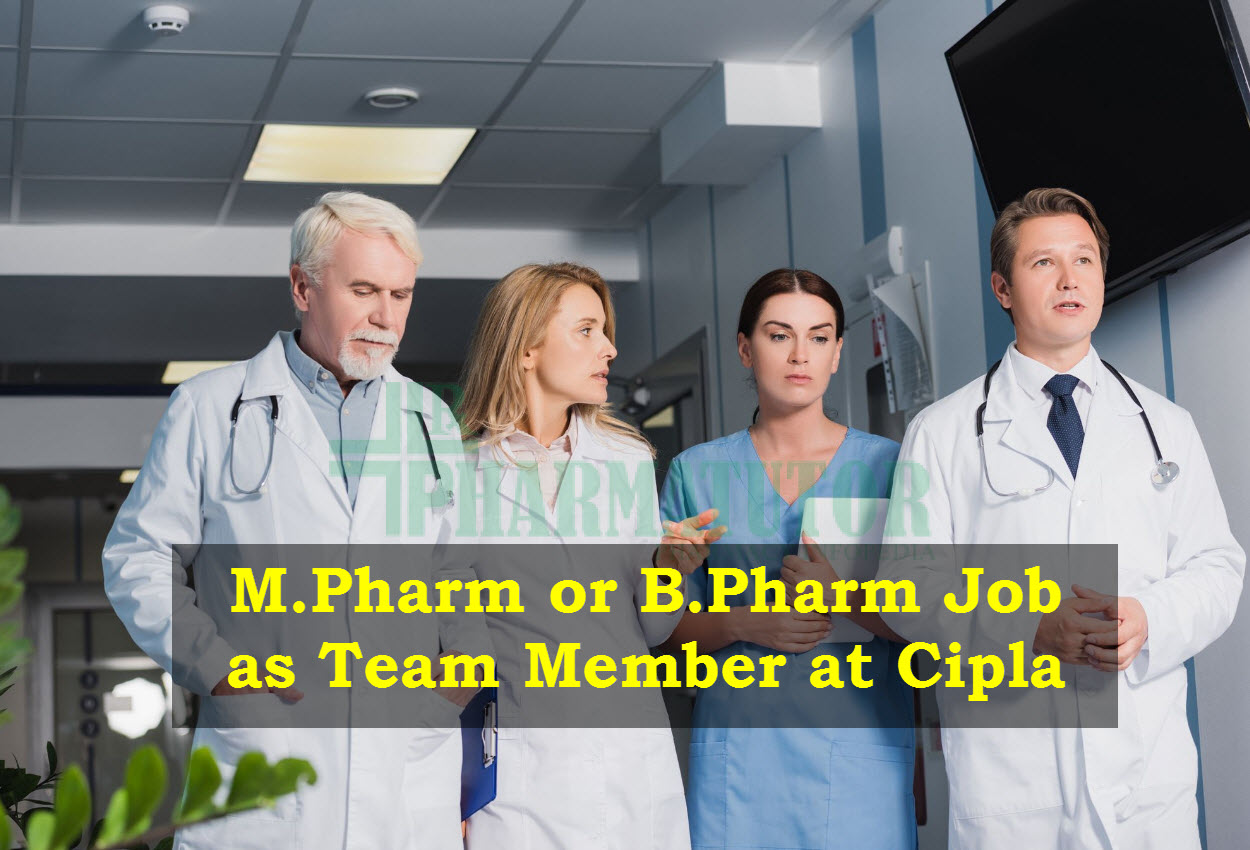 Cipla, as an organisation has been built brick-by-brick on the foundation of care. Caring For Life has always been and continues to remain, our guiding purpose. Driven by the same purpose, we have extended our presence to 80+ countries providing over 1,500 products across various therapeutic categories in 50+ dosage forms. To make healthcare more affordable globally, we are deepening our presence in the key markets of India, South Africa, the U.S. among other economies of the emerging world.
Post : Team Member - Clinical Trials
Job Description
Job Purpose
As Assistant Manager for clinical projects asssigned and responsible for clinical operations, project coordination and vendor management
Accountabilities
Clinical Operations
• Perform site visits and prepare reports in compliance with Cipla SOPs
• Vendor identification, review & management which includes but not limited to translation agency, insurance, CTSM, biological & material destruction agency, Printing agency, legal and CRO
• Coordinate regulatory submission which will include DCGI and EC
• To organize investigator's meeting
• Overlooking registration of clinical trials on CTRI
• To maintain Trial Master File and oversight site master file (as applicable)
• Site personnel training on various guidelines as per industry standards of clinical trials
• Prepare weekly report and update reporting manager and activities completed and upcoming activities.
Project Coordination
• Organize and participate in weekly meeting with CRO for study update and share study status report.
• To perform co-monitoring/sponsor oversight visits to ensure quality of data generated
• Timely review site visit reports in compliance with SOP
Vendor management
• Identify and send request for proposal for outsourced activities to vendors. Share quotes with reporting manager received from vendor. Negotiate and close clinical trial study proposals with vendors.
• Assist reporting manager in defining payment schedule to investigators and vendors.
Compliance and Governance
• Ensure compliance with the internal policies, procedures and applicable regulations
Other Activities
• Provide Oversight to progress of outsourced trial to CRO and provide regular updates to reporting manager
• Collaborate with local regulatory team in the activity of application for clinical trial and support Head, Clinical trials/designee for presentation(s) to SEC/DCGI and/or other to regulatory bodies (as applicable)
• Support during regulatory inspection and provide timely response to the inspection observations (as applicable)
• Development, Revision and Review of SOPs of clinical trial group (as applicable).
Candidate Profile
• M. Pharm or B. Pharma with MSc. or diploma in clinical research
• Minimum 5-7 years' experience with at least 2 years of independent project coordination experience. Thorough understanding on Indian regulation and experience of handling product registration and late phase clinical trials.
Additional Information
Job ID : 43173
Qualification : B.Pharmacy, M. Pharm or MSc
Location : Mumbai
Industry Type : Pharma / Healthcare / Clinical research
Functional Area : Clinical Trials
End Date : 25th December, 2020
See All    Mumbai Alerts   B.Pharm Alerts   M.Pharm Alerts  Mohali Alerts
See All   Other Jobs in our Database