Work as Country Brand Lead at Pfizer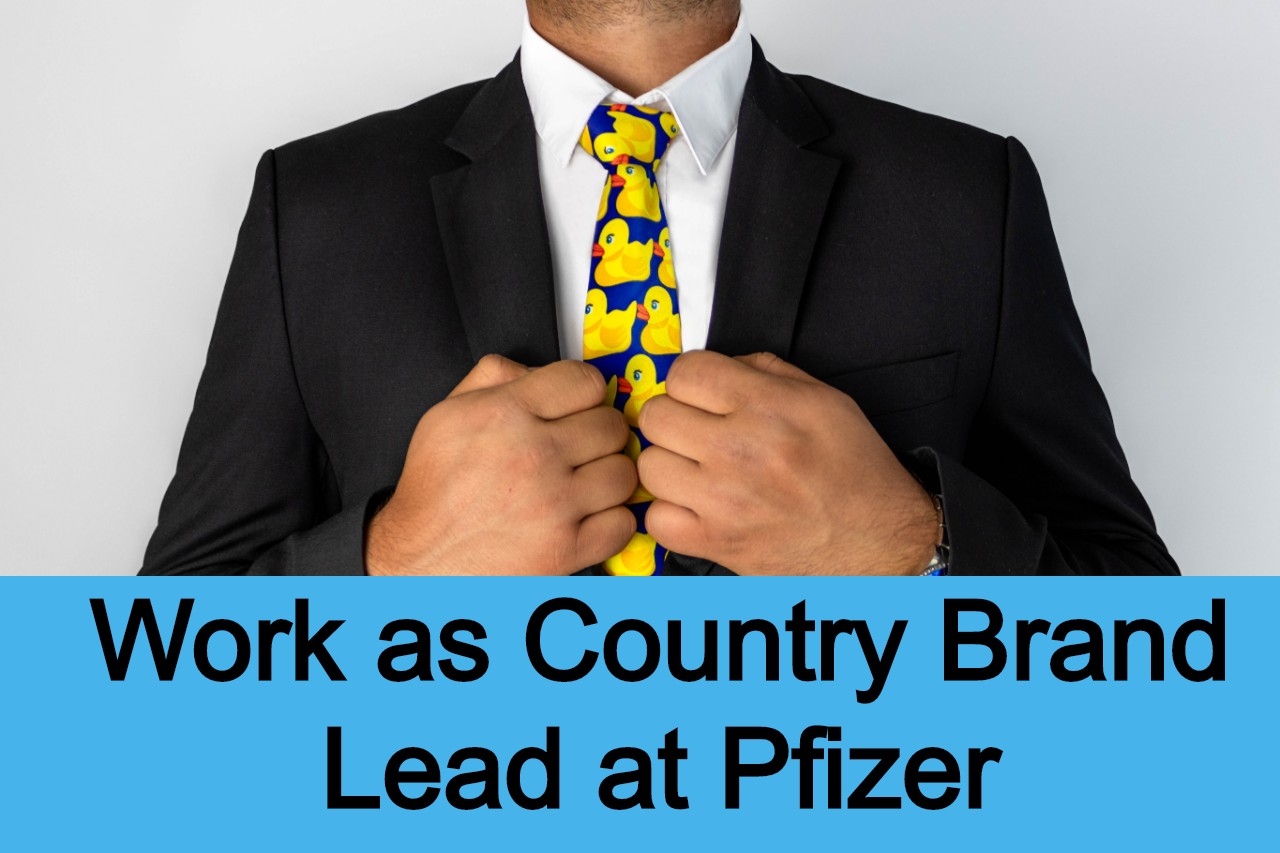 Pfizer is the world's premier biopharmaceutical company taking new approaches to better health.  We discover, develop, manufacture and deliver quality, safe and effective prescription medicines to treat and help prevent disease for both people and animals. We also partner with healthcare providers, governments and local communities around the world to expand access to our medicines and to provide better quality health care and health system support.
Post : Country Brand Lead, WHC
Job Description
Be responsible for leading the team of CPMs /CPAs for all marketing aspects for the designated product group to achieve planned sales, profit and market share objectives as well as people management and development
• Provide strategic guidance to CPM/CPA to develop both short term and long term and execute the marketing plan including brand vision, objectives, product positioning, strategies, tactical plan, KPI to achieve annual budgeted sales and profitability of product group
• Develop the Annual Operating Plan by incorporating inputs received from team members
• Lead, manage, liaise cross functional teams and internal stakeholders to maximize the potential of portfolio(s) such as Sales, Medical, PGS, regulatory, GCO, compliance, pricing and etc.
• Establish processes of gathering, interpreting, and using market information as well as customer insights to create valuable programs and value offerings
• Work closely with the team for scanning the market for potential new avenues of revenue generation, developing market entry strategy for previously untapped geographies based on market intelligence
• Establish the process of scanning the business environment on a continuous basis to identify, analyse and capture market trends and demands and provide developmental feedback for capability building targeted at catering to the market's present and future requirement
• Planning for and deploying optimum resources to maximize returns for the portfolio and repurposing of the brand or budget reallocation if necessary
• Provide an input in portfolio management on life cycle strategies and guide the development of pre and launch plan
• Work with CPMs/CPAs to integrate key customer channel approach (e.g., retail, hospitals, governments, etc.) and build brand synergy to increase customer value
• Demonstrate marketing innovation in non-traditional promotion and work closely with digital marketing lead to drive and implement the digital marketing practice
• Monitor sales achievement and guide the development of  remediation plan to mitigate the risk or buy up to capture new opportunities
• Oversee the pricing strategy to ensure optimal pricing of products so that the top-line & bottom-line objectives of the brand group are met.
• Coordinate with the regional marketing teams and participate in the monthly review meetings for products that have a regional exposure. Seek inputs on marketing strategies and support on any endeavours which are regional in nature
• Ensure Interaction with KOLs and maintaining relationships to seek their inputs on the devised product strategy / new product launches. Partner with Medical team to educate KOLs on emergent medical research and differentiated product attributes for portfolio
• For OTC products, the team needs to work in tandem with the trade marketing lead to ensure engagement with the stockists by devising the trade plan and liaise with activation agencies to ensure execution of BTL marketing plan.
• Provide inputs to the sales training team to ensure that the necessary information / messages related to the product are cascaded to the filed force as a part of their training programs
• People management to bring up the standard of team and provide an input to Marketing Head  to ensure appropriate training and development needs of marketing personnel
• Maximize productivity of the team through efficient decision making and delegation of authority
• Provide guidance to team members on company procedures, policies and guidelines. Communicate and engage with the team on a regular basis to ensure alignment with the organization goals and support them in achievement of team goals
• Act as the custodian of all compliance related matters for the team at the national level.
ROLE RESPONSIBILITIES
Accountable
• Marketing strategies planning and product promotion
• Hold accountability and responsibility for managing promotion of product group within Business unit
• Market analysis and assess revenue potential for product portfolio
• Influence development of country sales targets, OP plan
• Team working and divisional working
• Team development
Shared Accountabilities
• Explore opportunities for building synergy and cross-sell  of product group
• Develop customer channel and value added activities to improve our offering
• Development of revenue targets for portfolio
Candidate Profile
• Degree in Sciences / Pharmacy or Graduation with relevant experience.
• Diploma/ Degree in sales/marketing is preferred. Post-Graduation with specialization in marketing is desirable
• Experience of 10+ years in marketing
• People management is needed
• Demonstrate business acumen
• Strategic agility
• Lead change
• Innovative thinking and risk taking
• Results orientation
• Impact and influence
• Leadership
• Build effective team
Additional Information
Experience :  10+ years
Qualification : B.Pharm, B.Sc
Location :  Mumbai
Industry Type : Pharma / Healthcare / Clinical research
ID : 4784851
End Date : 25th June, 2020
See All   Ph.D Alerts   M.Pharm Alerts   B.Pharm Alerts   MBA Alerts
See All   Other Jobs in our Database
Subscribe to Pharmatutor Job Alerts by Email