NIN Inviting appications for the Award of JRF Fellowship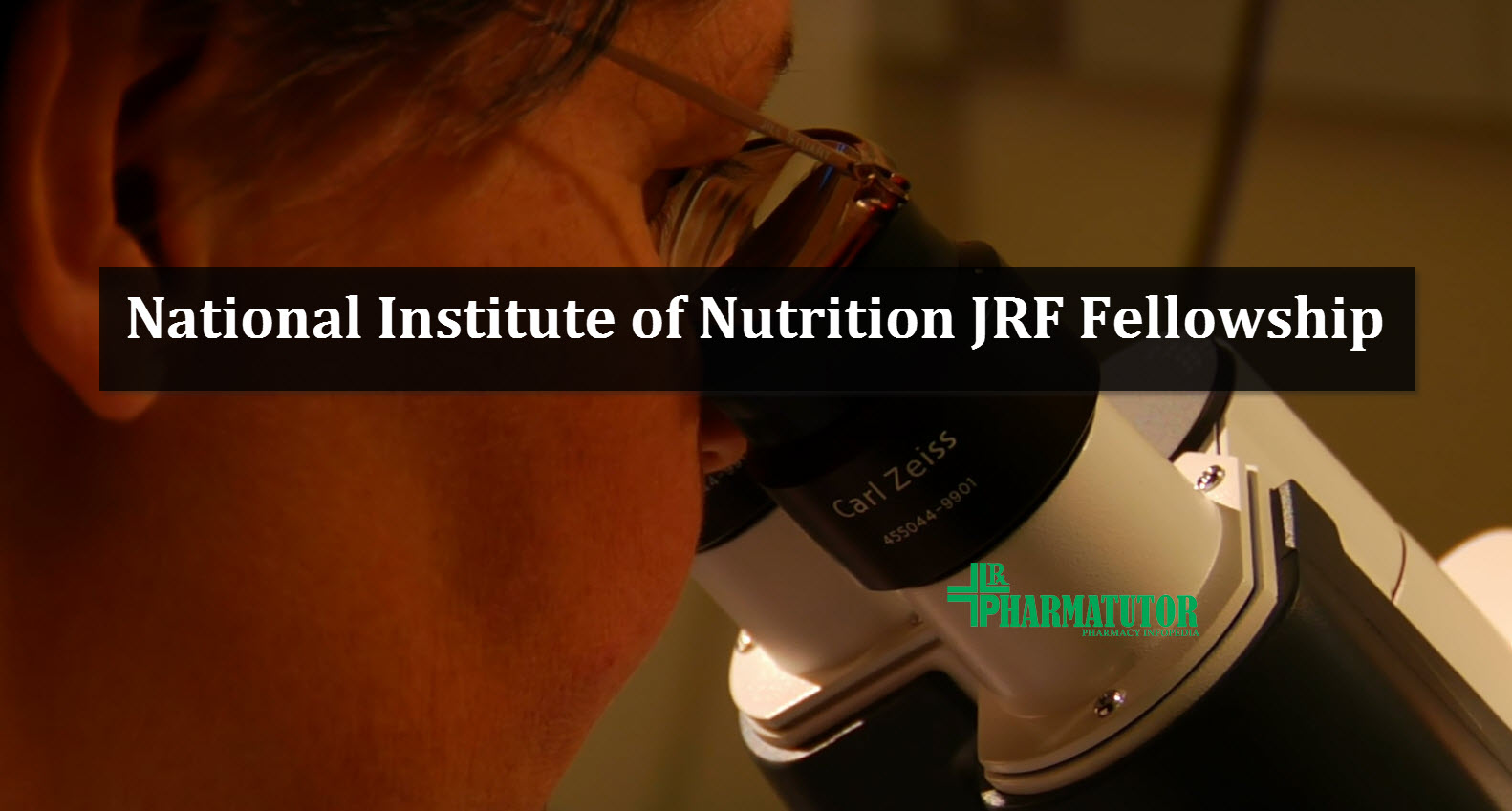 National Institute of Nutrition (NIN) was founded by Sir Robert McCarrison in the year 1918 as 'Beri-Beri' Enquiry Unit in a single room laboratory at the Pasteur Institute, Coonoor, Tamil Nadu. Within a short span of seven years, this unit blossomed into a "Deficiency Disease Enquiry" and later in 1928, emerged as full-fledged "Nutrition Research Laboratories" (NRL) with Dr. McCarrison as its first Director.
Post : Junior Research Fellow - 2 (Two)
Essential qualification : 1st Class M.Sc in Life Science from recognized University qualified in ICMR/CSIR/DBT/DST/UGC-NET exam with fellowship. Candidates qualified NET for Project-JRF or Lectureship are not eligible.
Age : Below 28 years as on 30th June. 2020.
Stipend : As per rules of CSIR/UGC/ICMR/DST/DBT
Project entitled : Effect of Ethyl gallate on apoptosis-related protein and gene expression in DSS induced colitis/ Neurobehavioral and biogenic amines manifestations of the Agricultural population exposed to organophosphate insecticides: a study in Telangana regions / Monitoring of Organophosphate pesticides of Ayurvedic drugs available in Indian market.
The candidates should bring all original certificates of educational qualifications, ICMR/CSIR/DST/DBT-NET JRF-fellowship qualified letter and caste along with a set of photo copies of the same and a latest passport size photo and complete bio-data while attending the personal discussion/interview. No TA/DA will be paid for this purpose.
General Conditions : ICMR/CSIR/DST/BBT Fellowship Rules are applicable for the above JRF position. The selected candidate will have no right to claim for any regular employment at this Institute.
Highly motivated and eligible researchers are invited to apply for a JRF position (Leading to PhD) at National Institute of Nutrition, Hyderabad. Interested candidates may send their CV's to Principal Investigator, Dr. S.N. Sinha, Scientist-F by email (sukeshnr_sinha@yahoo.com). 
The last date for receiving applications is 30th June. 2020.
Short-listed candidates will be called for personal interview/discussion with the Principal Investigator/Academic Council of the Institute.
See All   Ahmedabad Alerts   B.Pharm Alerts   B.Sc Alerts   M.Pharm Alerts
See All   Other Jobs in our Database
Subscribe to Pharmatutor Job Alerts by Email