Work as Senior Manager - Regulatory at Glenmark Pharmaceuticals Ltd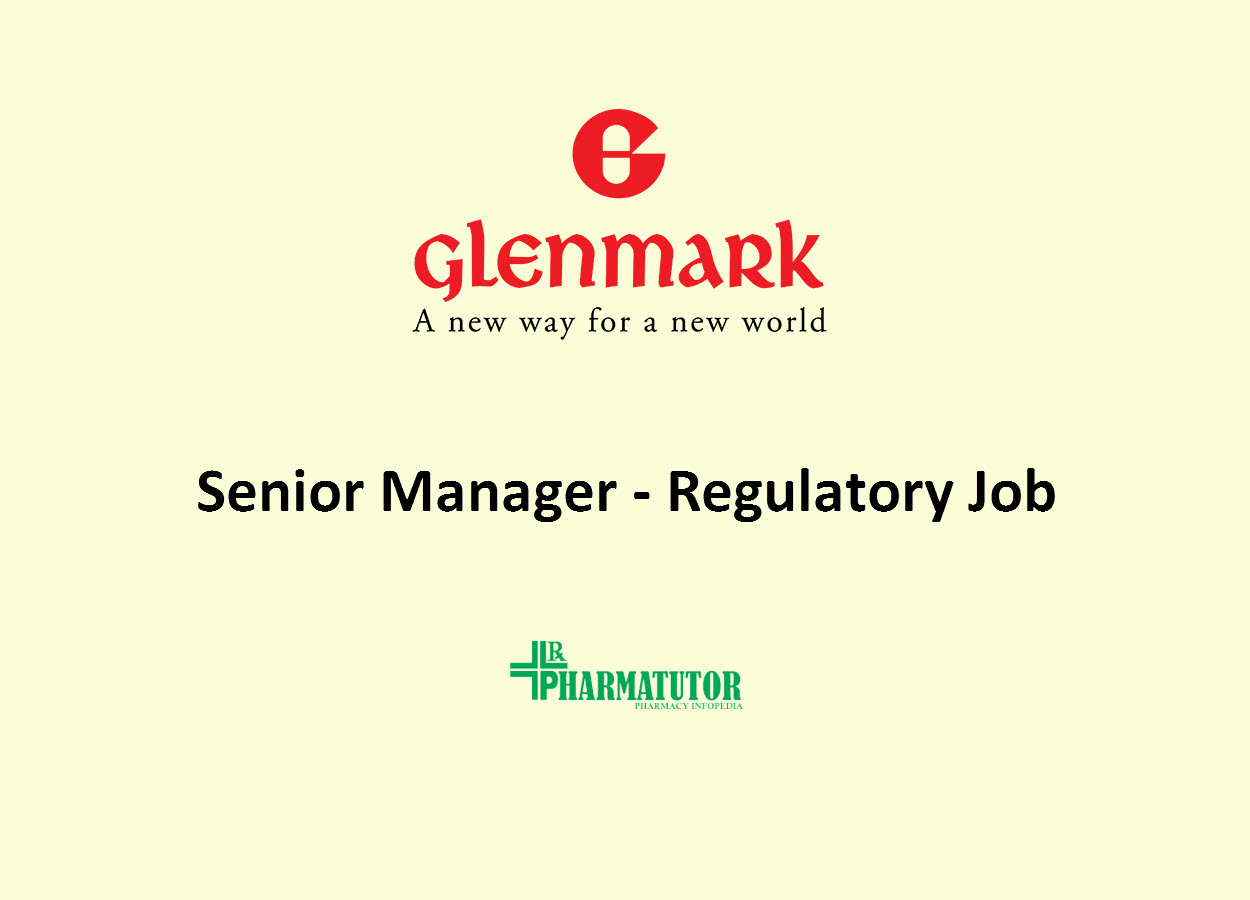 Glenmark is a leading player in the discovery of new molecules both NCEs (new chemical entity) and NBEs (new biological entity) with eight molecules in various stages of clinical development. The company has a significant presence in branded generics markets across emerging economies including India. Its subsidiary, Glenmark Generics Limited has a fast growing and robust US generics business.
Post : Senior Manager - Regulatory (Post approval Life cycle Management)
POSITION SUMMARY
The objective of the role is to lead the team for strategic evaluation of post approval changes for US market as per regulatory guidelines. The incumbent would be responsible for all PLCM activities for US Market like Supplements - PAS, CBE-30, CBE-0, and Annual Reports.  Would also be responding to Health authority deficiencies raised on post approval submissions.
Job Description
• Strategically evaluate all change proposals (site transfer/alternate process API/alternate API vendors/excipients/container closure vendor/pre-launch changes or any other change to approved dossier) received from various stakeholders and provide guidance in terms of filing strategy.
• Planning, and ensuring timely submission of various supplements by providing guidance to team for submission of various supplement i.e. PAS, CBE-30 and CBE-0 and other general correspondence.
• Technical evaluation of the deficiency received from FDA and coordination with various responsible stakeholders to ensure quick turnaround time for replying to Complete response letters/Information requests received on supplements from USFDA. Also evaluation of response received from R&D/Plant to ensure that the responses submitted are technically responded to meet FDA's requirements and in turn result in faster approval of proposed change.
• Monitoring of timely submission of Annual Reports (AR) to the agency within two months of anniversary date and also ensure that it meets internal timelines as captured in the AR database.
• Provide support to ensure patient/pharmacist queries received from the Pharmacovigilance team are responded in a timely manner.
• Ensure regulatory compliance at all levels of operations. Coordination for USP forum monograph submission.
• Provide support to devise best strategies for various cost benefit programmes (alternate process/alternate API/excipient/container closure vendor/site transfer/any other changes to approved dossiers) run across the organization for US market
• Maintenance of various regulatory database to capture the complete history of the product.
• Keep updated with various guidelines from Health authorities
Candidate Profile
• Bachelors Degree in Science - Preferably M.Pharm
• 11-15 years of relevant industry experience
• Sufficient knowledge and experience in post approval life cycle management of US.
• Planning and leading teams on PLCM activities like Supplements - PAS, CBE-30, CBE-0, and Annual Reports/Variations for emerging markets
• Sound knowledge in reviewing formulation and Analytical documents with respect to various dosage forms like oral solids/topical/respiratory and injectables dosage forms.
• Good written and oral communication skills. Command over written and oral English
• Should have team handling skills
Additional Information
Experience : 11-15 years
Qualification : B.Sc, M.Pharm
Industry Type : Pharma/ Healthcare/ Clinical research
Functional Area : Regulatory
End Date : 10th September, 2020
If the above job description matches with your profile then please email your CV at varun.jain@glenmarkpharma.com
See All   Goa Alerts   B.Pharm Alerts   M.Pharm Alerts   M.Sc Alerts
See All   Other Jobs  in our Database
Subscribe to Pharmatutor Job Alerts by Email