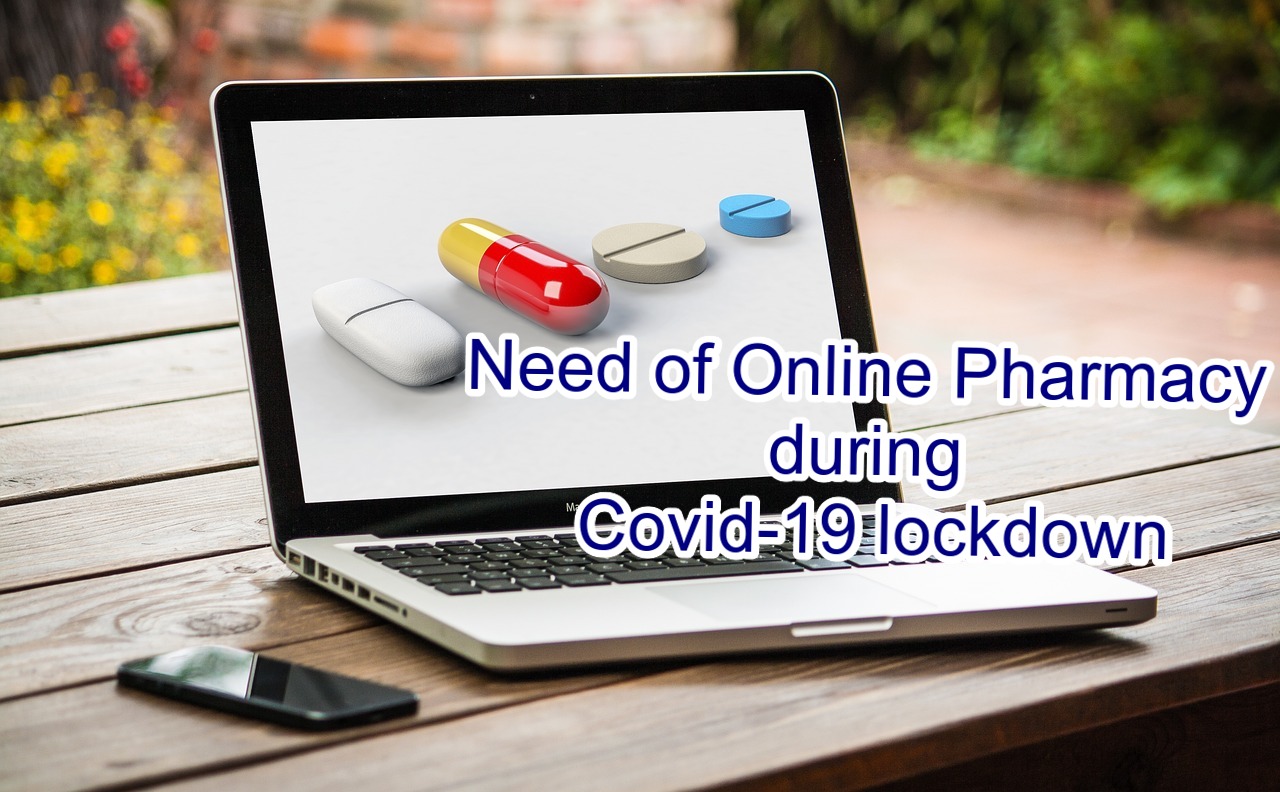 The global Online Pharmacy market is anticipated to rise at a considerable rate. The consumers are preferring to purchase medicine online due to covid-19 lockdown.  Governments are taking all essential steps for protecting lives by imposing lockdowns, testing, segregation, and treatment. At the same time also restricting outdoor movement except for supplying and procuring essential goods and services. The role of e-commerce in both wholesale and retail trade is continuously growing. According to industry insiders, e-commerce companies have witnessed about 20-30 per cent spike in orders as customers are avoiding visiting crowded places.
Advantages and disadvantages of e-pharmacy
E-pharmacy as the lifeline for cities under lockdown to fight against the pandemic.  It is also known to be providing many benefits for Micro, Small and Medium Enterprises (MSMEs). The consumers during the pandemic also benefitted by getting essential supply of medicines, hand sanitizers and face masks. It is a safe shopping process during lockdown.  The consumers would be able to order medicines in a convenient manner. Online pharmacies can store and analyse large amounts of data on consumers across the nation which can be very useful for planning public health policies
Every order that is received should be checked by a team of registered pharmacists. Without a valid prescription the medicines are not dispensed. The medicines are dispensed by registered pharmacists in a temper proof pack.
Despite of many advantages, there are over 8 lakh pharmacies in India, with more than 95% being unorganized where prescription medicines are ordered without any validated prescription. There is no check on the genuineness of the order due to absence of qualified pharmacists. Also, improper record keeping and no audit is a major area of concern. The ongoing lockdown has presented us with both opportunities and challenges.
Despite challenges such as low manpower during the lockdown, the e-pharmacies have been working hard to ensure that people get ample supply of medicines.
Overview of e-pharmacies regulation in India
The regulation of drugs and medicine is crucial to the health and safety of the public.  When e-pharmacies regulation is concerned, there is lack of accurately and unambiguously stated laws and clear-cut guidelines to regulate, control and monitor e-pharmacies. For ensuring efficient and legitimate running of e-pharmacies, it is a need of the hour to make hassle free rules for e-pharmacies. E-pharmacy players make interpretation of laws and rules as per their convenience for taking advantage for their business when there is uncertainty on the applicability of these laws to this model. It seems that online players do not abide to these regulations and try to bypass them. A  big misconception of believing that rules applied for offline pharmacies could be easily applied to the online pharmacies too which may lead to dangerous consequences and may be proved as dangerous trend in future. There are not clear provisions regarding sale of drugs from internet.
Government's move towards the issue
To ensure efficient running of e-pharmacies great compliance and strict adherence to laws is required. As per latest government notification,  The drugs that fall under Schedule H of the Drugs and Cosmetic Act shall be based on receipt of prescription physically or through email. For sale of such drugs The licensee shall submit an e-mail ID for registration with the licensing authority if prescriptions are to be received through email.  The drugs shall be supplied at the doorstep of the patients located within the same revenue district where the licensee is located.   In case of chronic diseases, the prescription shall be dispensed only if it is presented to the licensee within 30 days of its issue and in acute cases, the prescription shall be dispensed only if it is presented to licensee within 7 days of its issue.  The bill or cash memo shall be sent by the return email and records of all such transactions shall be maintained by the licensee.
Many governments, hospitals, e-pharmacies and even corporate have adopted to telemedicine in their employee wellness strategies. Telemedicine is the exchange of medical information from one location to another using electronic communication, which improves patient health status. The surge in teleconsultations follows the long-pending telemedicine guidelines which were finally issued by the ministry of health and family welfare (MoHFW), in collaboration with NITI Aayog and Board of Governors (BoG) Medical Council of India (MCI).
NOW YOU CAN ALSO PUBLISH YOUR ARTICLE ONLINE.
SUBMIT YOUR ARTICLE/PROJECT AT admin@pharmatutor.org
FIND OUT MORE ARTICLES AT OUR DATABASE