THE DETAIL STUDY OF LANTANA CAMARA PLANT FOR THEIR MEDICINAL IMPORTANCE -A REVIEW
Figures: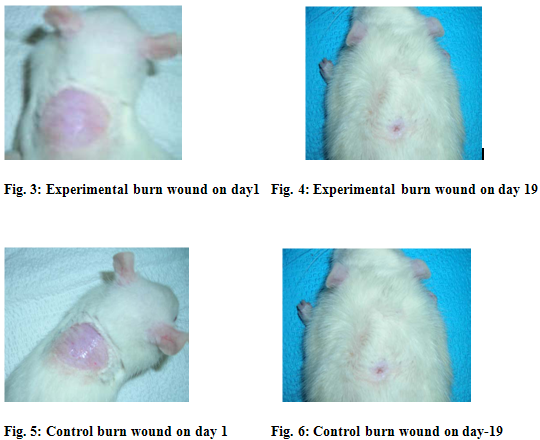 Tables:
TABLE 1:
Mortality percentage of early 3rd and 4th instar larvae of Aedes aegypti (25 larvae) subjected for 24 hr to different concentration of methanol and ethanol extracts of Lantana camara. Values are mean of three replicates Concentration

TABLE 2:
Mortality percentage of early 3rd and 4th instar larvae of culex quinque fasciatus(25 larvae) subjected for 24 hr to different concentration of methanol and ethanol extracts of Lantana camara. Values are mean of three replicates Concentration
References:
1.    Venkatachalam T, Kishorkumar V, Selvikalai P, Avinash M, Senthilkumar N. Phytochemical and preliminary phytochemical studies on the Lantana camara fruits. Int J Pharm and Pharm Sci 2011;3(1):52-54.              
2.    Nayak BS, Raju  SS, Ramsubhag A. Investigation of wound healing activity of Lantana camara in Sprague Dawley Rats using a burn wound model. Int J Appl Res Nat Pro 2008;1(1):15-19.
3.     Satishkumar M, Maneemegalai S. Evaluation of larvicidal effect of Lantana camara against mosquito species aedes aegypti and culex quinquefasciatus. Advan. Biol. Res 2008;2(3-4):39-43.
4.    Thamotharan G, Sekhar G, Ganesh T. Anti-ulcerogenic effects of Lantana camara leaves on in vivo test models in Rats. Asian J Pharm Clin Res 2010;3(3):57-60.
5.    Ali NI Siddiqui A, Zaki MJ, Shokat SS. Nematicidal potential of Lantana camara against meloidogyne javanica in mungbean. Nematol.Medit 2001;29:99-102.                                
6.    Arecelio VC, Sydney GL, Erlanio OS, Fabiola FG, Adriana RC, Josegalberto MC. Effect of collection time in essential oil composition of Lantana camara (verbanaceae) growing in Brazil northeastern. Rec. Nat. Pro. 2010;4(1):31-37.
7.    Vanaprasad B, Prasanth KK, Chandrasekhar N, Somasekhar P. Anti-fungal activity of selected plant extracts against phytopathogenic fungus aspergillus niger F2723. Ind J.  Science. Technol 2009;2(11):63-66.
8.    Adalgisa IM et.al. Osmotic and morphological effects on red blood cell membrane: action of an aqueous extract of L.camara. Brazilian Journal of Pharmacognosy 2008;18(1):42-46.
9.    Shahid P, Rajinder R, PK Verma, Pankaj NK. Medicinal plants and their role in wound healing. Vetscan 2008;3(1).
10.    Jitendra P, GS Kumar, Deviprasad SP, Shamimqureshi MD. Phytochemical and anthelmintic evaluation of Lantana camara(L) var aculeate leaves against pheretima posthuma. Journal of Global Trends in Pharmaceutical Sciences 2011;2(1):11-20.
11.    Chittaranjan D, SK acharya. Effect of fiber content on abrasive wear of Lantana camara fiber reinforced polymer matrix composite. Indian Journal of Engineering & Materials Sciences 2010;17:219-223.
12.    Jitendra P, GS Kumar, Shahimqureshi MD, Bharatkumar D, Ashokumar K. Phytochemicals and pharmacological activities of Lantana camara Linn. Research Journal of Pharmacognosy and Pharmacodynamics 2010;2(6):418-422.
13.    Mariyajancyrani P, Kumarravel S, Kannan PS. GC-MS analysis of Lantana camara. Indian Journal of Pharmaceutical Research & Development 2009;2(11):63-66.
14.    Ghisalberti EL. A review article on Lantana camara (Verbenaceae). Fitoterapia 2000;71:467-486.
15.    Om PS. Overview of Research on the hepatotoxic plant-Lantana camara. www.hillagric.ernet.in.
16.    Manisha S, VK S hrivastava, Ajay S .Molluscicidal and mosquito larvicidal efficacy of Lantana camara indica Roxb. Leaf extracts. Natural Product Radiance 2007;6(2):122-126.
17.    Nashima R, Noreddine S, Abdelouahed A. Larvicidal activity of a neem tree extract (azadiracha tin) against mosquito larvae in the republic of Algeria. Jordan Journal of Biological Sciences 2009;2(1):15-21.
18.    VK Oua, AC Pandey, AP Dash. Adulticidal activity of essencial oil of Lantana camara leaves against mosquitoes. Indian J Med Res 2010;131:434-439.
19.    Sathish R, Bhusan V, Natarajan K. Antiulcerogenic activity of Lantana camara leaves on gastric and duodenal ulcers in experimental rats. Journal of Ethanopharmacognosy 2011;134(1):195-197.
20.    Mohammad R et. al . An ethanomedical pharmacological and phytochemical review of some bignoniaceae family plants and a description of biognoniaceae plants in folk medicinal uses in Bangladesh. Adv. in Nat. Appl. Sci. 2010;4(3):236-253.
21.    Majekodunmi OF, Labaran S, Stephen KS, Yoshio T. Larvicidal activity of extracts and triterpenoids from Lantana camara. Pharmaceutical Biology 2002;40(8):564-567.
22.    Emmanuel NA, Akakpo JA, Moudachirou M, Leclercq JQ. Treatment of bovine dermatophilosis with senna alata, Lantana camara and mitracarpus scaber leaf extracts. Journal of Ethanopharmacology 2003;86:167-171.
23.    Ooyedapo O, Akinpelu BA, Akinwanmi KF, Adeyinka MO, Sipeolu FO. Red blood cell membrane stabilizing potentials of exracts of Lantana camara and its fractions. Adv. in Nat. Appl. Sci. 2010;2(4):46-51.
24.    Ogendo JO, Walker DJ, Belmain SR, Deng AL. Comparision  of  toxic and repellant effects of Lantana camara with tephysosia vogeii hook and a synthetic pesticide against sito philus zeamais motschulsky in stored maize grain. Insect Sci. Applic. 2003;23(2):127-135.
25.    Eganyomi A, Gbadamosi IT, Osiname KO. Comparitive effectiveness of ethanobotanical mosquito repellants used in Ibadan, Nigeria. J. Appl. Biosci. 2010; 36:2383-2388.
26.    Plant origin and repellants, bioenvironmental stratergy for malaria control, Page no.171-174.
27.    Extracts of three plants against Insecticidal action of hexane extracts of three plants against bean weevil, Callosobruchus maculatus (F.) and maize weevil, Sitophilus zeamais motsch. Journal of Ecology and the Natural Environment 2011;3(1):23-28.
28.    Deepak G, Silviya S, Kishwar HK. Biochemical composition and antibacterial activities of Lantana camara plant with yellow, lavender, red, white flowers. EurAsia J BioSciences 2009;3:69-77.
29.    Richard MM, Pauloo, John AO, Claude K, Joseph NO, Efficacy of 13 medicinal plants used by indigenous communities around lake Victoria, Kenya against tuberculosis, diarrhoea causing bacteria and candida albicans. International Journal of Pharmacy and Technology 2010;2(3):771-791.
30.    Guptaraj N, Viswas K, Manoj P, surendra PS, gupta alka. Antibacterial activities of ethanolic extracts of plants used in folk medicine. International Journal of Research in Ayurveda & Pharmacy 2010;1(2):529-535.
31.    Claude K, Paul Waako, Moses Joloba, Otwa oydek. The antimycobacterial activity of Lantana camara plant traditionally used in south-western Uganda. Afr Health Sci 2010; 4(1):40-45.
32.    Mary Kensa V. Studies on phytochemical screening and anti-bacterial activities of Lantana camara Linn. Plant Sciences feed 2011;1(5):74-79.
33.    Bhuvneshwari S, Arvind R, Kaviyarasan V, Sekharbabu H, Kalivanan KA. comparitive study on antibacterial activity of common weeds. International Journal of Pharma and Biosciences 201;677-683.
34.    Rajesh D, Amita G, Mandal TG, Deshdeepak S, Vivek B,Gaurav AM. Lavekar GS. Anti-microbial activity of some Indian medicinal plants. Afr.J.Trad.Cam 2007;4(3):313-318
35.    Naem quasar, Basir ahmed C, Altaf D, Abdul M, Rahan Z. Phytochemical study of aerial parts of Lantana camara for the pharmacological active compounds. J App Pharm 2009 ;1(1):219-226.
36.    Baretto FS et.al. Anti-bacterial activity of Lantana camara Linn. And lantana montevidensis brig extracts from carri-ceara, Brazil. J Young Pharmacists 2010;2:142-44.
37.    Smaranika P, Bonita P. A study of Lantana Camara linn. Aromatic oil as an anti-bacterial agent. Int RJ Pharm Sci 2010;01(01):0032.
38.    Mayee R, Thosar A. Evaluation of Lantana camara Linn. (verbanaceae) for Antiurolithiatic and Antioxidant activities in rats. Int. J Pharm clin. Res. 2011;3(1):10-14.  
39.    Mahdi P, Sashidharan S, Rameshwar NJ, Ramnathan S. Anti-leukemia activity of methanolic extracts of Lantana camara. Phcog Res 2009;1:274-279.
40.    Jaobe gomes de Melo et.al. Antiproliferative activity,antioxidant capacity and tannin content in plants of semi-rigid Northeastern Brazil. Molecules 2010;15:8534-8542.
41.    Namita M, Mithilesh S, Kanwal R, Anil B, Sudhir S and Shaila M. Chemical constituents and antifilarial activity of L.camara against human lymphatic filarid acantechelone ma viteae maintained in rodent rats. Bio Medical and Life Sciences. 100(3):439-448.
42.    Sagar L, Sehgal R, Ojha S. Evaluation of antimotility effect of L.camara Var.aculeata constituents on neostigmine induced gastrointestinal transit in mice. BMC Complement Altern Med 2005;5(1):18.
43.    Badakhshan MP, Sreenivasan S. Cytotoxicity and oral acute toxicity studies of Lantana camara leaf extract. Molecules 2011; 16: 3663-3674.
44.    Sarah ET, Carol AE. A century of classical biological control of Lantana camara:can pathogen make a significant difference?. Neel R Spencer(ed.)2000;97-100.
45.    Praveenkumar D, Ravinderkumar K, Daizy rani B. Impact of L.camara L. Invasion on ripanian vegetation of Nayan region in Garwhal Himalayas(Uttarkhand,India). J. Ecol. Nat. Environ. 2001;3(1):11-12.
46.    Gyan PS, Raghubansi AS. Effect of Lantana camara l. Cover on local depletion of tree population in the vidhyan topical dry delicious forest in India. Applied Ecology and Environmental Research;5(1):109-121.
47.    Christopher S. Sweeney MC, Michael AP. The mechanism of ruminal stasis in Lantana camara poisoned sheep. Quaterly Journal of experimental physiology 1983;68:301-313.
48.    Ross garden cooper. Accidental poisoning from L.camara(cherry pie)Hay fed to ostriches. Turk. J. Vet. Anim. Sci. 2007;31(3):213-214.
49.    Sharma OP, Makkar HP, Davra RK. A review of the noxious plant lantana camara. Toxicol 1988;26(11):975-87.
50.    Sharma OP, Sharma S, Pattabhi V, Mahato SB, Shama PD. A review of the hepatotoxic plant lantana camara. Crit Rev Toxicol 2007;37(4):313-52.
51.    Pass MA. Current ideas on the pathology and treatment of lantana poisoning in ruminants. Aust Vet J 1986;63(6):169-171.
52.    Sharma S, Sharma OP, Singh B, Bhat TK. Biotransformation of lantadenes,the pentacyclic triterpenoid hepatotoxins of lantana plant, in guinea pig. Toxicon 2000;38(9):1191-202.
53.    Pass MA, Seawight AA, Lamberton JA, Heath JJ. Lantadene A toxicity in sheep: A model of cholestasis. Pathology 1979;11(1):89-94.
54.    Sharma OP, Makkar HP, Dawra RK, Neggi SS. A  review of the toxicity of L.camara in animals.Clin toxicol 1981;18(9):1077-911.
55.    MC Kenzie RA. Bentonite as therapy for lantana camara poisoning of cattle. Aust Vet J; 1991;68(4):146-8.
56.    Pass MA, Stewart C. Administration of activared charcoal for the treatment of lantana poisoning of sheep and cattle. J Appl Toxicol 1989;4(5):266-9.
57.    Akhter MH, Mathur M, Bhide NK. Skin and liver toxicity in experimental lantana camara poisoning in albino rats. Indian J Physiol Pharmacol 1990;34(1):13-6.
58.     Pass MA, TJ Heath. The effect of lantana camara on intestinal motility in sheep.    
59.    Bevilacaua AH, Safferdini IB, Romoff  P, Lago JH, Bernardi MM. Toxicity of poar and apolar l.camara crude extract in mice. Res Vet Sci 2011;90(1):106-115.
60.    Mello FB, Jacobus D, Carvalho k, Mello JR. Effects of lantana camara(verbanaceae) on general reproductive performance and teratology in rats. Toxicon 2005;45(4):459-66.
61.    De Mello FB, Jacobus D, Carvalho KC, De  Mello JR. Effects of L.camara(verbanaceae) on rat fertility. Vet Hum Toxicol 2003;45(1)20-3.
62.    Stewart C, Lamberton JA, Fairclough RJ, Pass MA.vaccination as a possible means of prevents lantana poisoning. Australian Veternory journal 1988;65(11):349-352.
NOW YOU CAN ALSO PUBLISH YOUR ARTICLE ONLINE.
SUBMIT YOUR ARTICLE/PROJECT AT articles@pharmatutor.org
Subscribe to PharmaTutor Alerts by Email
FIND OUT MORE ARTICLES AT OUR DATABASE
Pages