Uttarakhand
---
Zoetis is a global animal health company dedicated to supporting customers and their businesses in ever better ways. Building on 60 years of experience as Pfizer Animal Health, we deliver quality medicines and vaccines, complemented by diagnostics products and genetics tests and supported by a range of services. We are working every day to better understand and address the real-world challenges faced by those who raise and care for animals in ways they find truly relevant.
Post: Executive Quality Assurance

Our infrastructure, facilities, teaching methodologies and academic rigor make sure that DIT retains a special place in the academic landscape of northern India and in the heart of those who live, study and teach here. DIT graduate are highly valued by employers for their communication, Leadership and problem-solving skills.In recognition with its exemplary performance, the State Government of Uttarakhand recently accorded DIT Dehradun the status of a University; which has further been recognized by the UGC.
Post: Faculty position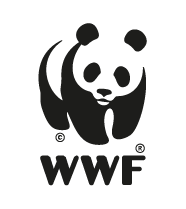 WWF-India, one of the largest conservation organisations, engaged in wildlife and nature conservation in the country, invites applications from candidates with an inherent sensitivity towards the conservation of nature for the post of Senior Landscape Coordinator for its Terai Arc Landscape Office in Uttarakhand.
This is a senior programme position and the incumbent shall primarily be responsible for ensuring the successful execution of existing projects, primarily the Return of The King project in the Indian state of Uttarakhand, besides managing the landscape portfolio within the state of Uttarakhand, supervising the team in TAL-Uttarakhand for project implementation with special reference to tiger conservation including tiger recovery in selected sites such as Rajaji, Lansdowne, Ramnagar and Nandhaur Valley

Post: Senior Landscape Coordinator
About Authors:
Prof. (Dr.) N.V.Satheesh madhav, Rohit Singh Negi, *Vikash kumar
DIT-Faculty of Pharmacy,
Dehradun Institute of Technology,
Mussoorie Diversion Road,
Makkawala, P.O. Bhagwantpur,
Dehradun, Uttrakhand
*vikashmalik81@gmail.com, satheesh_madhav@yahoo.com
Abstract:
The aim of research work was to isolate novel biopolymer from the seeds of Tagetes erecta and to characterize its physicochemical properties along with the acute toxicity. The isolated polymer was subjected for screening its retard ability by using as a bio nano carrier for formulating Doxycycline (model drug) loaded floating films. Tagetes is a genus of 56 species of annual and perennial mostly herbaceous plants in the sunflower family. The genus is native to North and South America, but some species have become naturalized around the world. Tagetes species vary in size from 0.01 to 2.2m tall. They have pinnate green leaves blooms are naturally in golden, orange, yellow and white colors, often with maroon highlights. Tagetes grow well in almost any sort of soil. It contains essentials oils, fatty acids, carotenoids and lutein. Tagetes erecta has long been known for its medicinal use, especially for strengthening the heart, and for treating ailments like headaches, swellings and tooth aches. Tagetes erecta seeds were soaked in water and then washed with chloroform and ethyl acetate. Obtained 100 gm of fine powder was soaked in 100ml boiled water for 24 hours. The mixture was filtered and methanol was added in double. The solution was refrigerated for 24 hours and then centrifuged. Precipitate was collected as biopolymer and was dried. The separated biopolymer was subjected for various physicochemical parameters like color, texture, particle size, solubility, colour changing point. Spectral analysis such as IRspectroscopy was done to check the polymeric nature of biopolymers. Drug–polymer interaction and skin irritancy studies are also done to check the polymer safety.
M/s. Indian Drugs & Pharmaceuticals Limited (I.D.P.L.) is a Central Public Sector Undertaking wholly owned by the Govt. of India engaged in manufacture of pharmaceuticals. A Unit of I.D.P.L. situated at Rishikesh requires to engage trained and experienced professionals in following fields on a fixed term contract basis initially for a period of one year which can be extended further on performance basis.
Post: Manger / Dy Manager, Executive, Production Supervisor, Senior Chemist
State Bank of India invites on-line applications from Indian citizens for appointment in the Clerical Cadre posts of Pharmacists, Control Room Operators and Armourers. Candidates are requested to apply on-line between 08.11.2013 and 22.11.2013 through Bank's website statebankofindia.com or sbi.co.in as per the procedure given in HOW TO APPLY below. For applying online, the candidates should have a valid e-mail ID, which should be kept alive during the currency of the project.
ABOUT AUTHORS:
Neehar Dixit, Arun Kumar, Prashant mathur, Preeti kothiyal
Department of clinical pharmacy
Division of Pharmaceutics
SGRRITS, Patel Nagar
Dehradun, 248001
Uttarakhand, India
neehar.dixit007@gmail.com
ABSTRACT
Antimicrobial agents are among the most commonly prescribed drugs and account for 20% of the hospital pharmacy budget. The present study was designed to observe and compare the prophylactic use of antibiotics (amoxicillin+clavulanic acid vs ceftriaxone) in neurosurgery ward of a tertiary care hospital with assessment of resistance rate in neurosurgery to antimicrobials. Total no of 250 patients were included in the study, in this study inclusion of 232 patients were receiving amoxicillin+clavulanic acid or Ceftriaxone for prophylaxis in neurosugery. The following parameters were included- reduction of fever, reduction of exudates, depression or disappearance of pathogenic bacteria, overall clinical improvement, complications and length of hospitalization stay. Test of significance of two real ratios was applied and the value of Z indicated (Z=36) which is highly significant hence two ratios are not equal. It implied that ceftriaxone was better than amoxicillin+clavulanic acid. Present study conclude that the resistance rate of penicillins is higher than ceftriaxone in neurosurgery ward. Data also shows that ceftriaxone is the better choice of treatment and it reduces the hospitalization stay of patients and lead to less burden on patient.

About Authors:
Pathak Namita*, Kothiyal Preeti, Dr. Prashant Mathur
Department of Clinical Pharmacy,
Shri Guru Ram Rai Institute of Technology and Sciences,
Dehradun, Uttarakhand, India, 248001
pathak_namita@ymail.com
Abstract
The prevalence of hypothyroidism is three times higher among women than men. The prevalence in an unselect­ed community population of young, middle aged and elderly individuals is about 1.4 percent and the estimated annual incidence rate is one to two per 1,000 women. Surveys of geriatric populations have yielded estimated prevalence rates for overt hypothyroidism of 0.2 percent to 3 percent. The presentation of symptoms in the elderly may be atypical or absent. The prevalence of subclinical hypothyroidism is estimated to be between 4.0–8.5% of the adult US population without known thyroid disease, and the prevalence increases with age. Up to 20% of women over the age of 60 are estimated to have subclinical hypothyroidism. Caucasians are more likely to have subclinical hypothyroidism than non-Caucasians. The risk is highest in those with type I diabetes mellitus, a family history of thyroid disease or head/neck cancers treated with external beam radiation. Other risk factors include previous radioactive iodine treatment or thyroid surgery. Interestingly, about 20% of patients on thyroid medications are both over re­placed and under replaced. Because of the high incidence of thyroid disease, The American Thyroid Association recommends measuring thyroid function on all adults beginning at age 35 years and every 5 years thereafter noting that more frequent screening may be appropriate in high risk groups. The treatment of subclinical hypothyroidism has been controversial but more recent data suggest there are increased risks of ischemic heart disease in untreated patients and that a more aggressive approach to treat­ ment would be appropriate.7 In contrast, subclinical hyperthyroidism has more well understood risks of atrial fibrillation and flutter and so should be more ag­gressively treated.
About Authors:
N.V. Sateesh Madhav, Abhijeet Ojha, Pallavi Uniyal, Dheeraj Fulara*
DIT Faculty of Pharmacy, Mussoorie Diversion Road, Dehradun 248009,
Uttarakhand, India.
*fularadheerajmpharm@yahoo.com

Abstract:
Nanosuspension drug delivery via the nose to brain is considered to be a promising route. This route is a useful when rapid onset of action is desired with better patient compliance than the other formulations. In terms of permeability, this route is more permeable than the other routes, which in turn is more permeable than the other route. The portion of drug absorbed through this route bypasses the hepatic first-pass metabolic processes giving acceptable bioavailability. Various techniques can be used to formulate nanosuspensions. New nanosupension technologies address many pharmaceutical and patient needs, ranging from enhanced life-cycle management to convenient dosing for paediatric, geriatric, and psychiatric patients. This review highlights the different kind of nanosuspensions dosage forms, prepration methods of nanosuspensions, stablizers and characterization techniques of nanosuspension. factors affecting the sublingual absorption.

ABOUT AUTHOR:
Rakesh Kumar Sati
M.Pharm D.I.T Faculty of Pharmacy
Dehradun Uttarakhand
rakeshsatiq.a@gmail.com

ABSTRACT
Transdermal administration of drugs is an another way of administration that can significantly deliver larger molecules in potent quantities that overcome the problem with the oral administration such as poor bioavailability due to first pass metabolism and sometimes responsible for rapid blood level. Drugs that are given by transdermal route may enhance the potency as well as safety of drugs. One such advance has been the development of transdermal patch delivery systems. Transdermal drug technology specialists are continuing to search for new methods that can effectively and painlessly deliver larger molecules in therapeutic quantities to overcome the difficulties associated with the oral route. Transdermal drug delivery system is the system in which the delivery of the active ingredients of the drug occurs by the means of skin. Skin is an effective medium from which absorption of the drug takes place and enters the circulatory system. Various types of transdermal patches are used to incorporate the active ingredients into the circulatory system via skin. The patches have been proved effective because of its large advantages over other controlled drug delivery systems. New transdermal drug delivery system (TDDS) technologies now have been developed that is considered to be helpful in rate controlled delivery of drug that is difficult to administer.