Uttarakhand
---
Central Medical Services Society, a Central Procurement Agency under Department of Health & Family Welfare, has been set up registered under Societies Registration Act, XXI of 1860 to procure and distribute health sector goods to the State Governments. The Society is looking for following warehouse staff at each of 21 locations:
Post: Pharmacist, Junior Pharmacist

Global Institute of Regulatory Affairs (GIRA) is a change that will help you begin & grow your career in Pharma Industry. GIRA through its industrial expertise offers quality educational programs in the field of Regulatory Affairs and QA/QC. It offers Full time, Part time and Distance Learning courses; this flexibility ensures prior commitments are taken care of and at the same time skills are added to their CVs.
Certifications: GIRA is an ISO Certified Institute as per the norms of ISO 9001:2008. It is Accredited by Joint Accreditation System of Australia & New Zealand (JAS-ANZ).
Distance Learning Courses Offered by GIRA:
* Post Graduate Program in Regulatory Affairs (PGDRA- 10 months)
* Certificate Course in e-CTD (4 months)
* Certificate Course in QA/QC (6 months)
Note: Fast Track mode also available for the above given courses.
Program Highlights:
* Completely Online (From Admission to Examination)
* Industry Accepted Course Curriculum & Certificate
* Experienced and Quality Faculty
* Online Examination (Exams from Home)
* Online Interaction (Discussion Forums, GIRA Blog)
* 100 % Placement Assistance & Career Guidance
Candidates Pursuing Courses from GIRA are associated with:
Emcure Pharmaceutical Ltd, Novartis Pharma, Dr Reddys Laboratories Ltd, Wockhardt Pharma, Cipla, Glenmark Pharmaceuticals, Himalaya Company, USV Limited, Mylan Labs, Glaxo Company, Macleods Pharma, Ranbaxy Pharma, Torrent Pharmaceuticals, TCS etc.. etc.. etc..
CSIR-Indian Institute of Petroleum, Dehradun, a premier institute under the Council of Scientific and Industrial Research (CSIR), is involved in multidisciplinary R&D programmes of both basic and applied nature across scientific disciplines for economic, environmental and societal benefits for the people of India. CSIR-IIP has a rich legacy of being a pioneer in the area of Petroleum & Hydrocarbon industry and is presently engaged in the development of sophisticated green technologies to cater to the energy needs of modern world and for reducing carbon footprint.
CSIR-IIP has developed and transferred technologies to industries in the area of petroleum refining, natural gas, petrochemicals, chemicals and utilisation of petroleum products, provided technical services and imparted world class training to the human resource of Oil and Refining industry. CSIR-IIP has strong international collaborations with industries and academia in India & abroad and has outstanding scientist in the multidisciplinary areas of R&D in the hydrocarbon and related industry.
---
Carrying forth the Apeejay Stya legacy of over 45 years of excellence in education
School of Pharmaceutical Sciences
Experience the International Edge...
· Established on the academic pattern of the lvy League universities of the USA
· Trans-disciplinary and Liberal Arts approach
· Strong industry linkages to facilitate training & placement
· Truly global campus with students from over 15 countries
Awards & Accolades
· Best Innovation by Private University at World Education Summit 2012
· No.1 in Innovative Teaching Techniques & No. 3 in Most Reputed Faculty as per TOI B-School Ratings 2013 (North Region)
· Mr. Aditya Berlia, Co-Founder & Pro-Chancellor, Apeejay Stya University, received the 'Outstanding Educational Entrepreneur' award at the World Education Congress Global Awards 2013.
· ASU has been conferred the 'CSR Excellence in Education Award 2013' by Competition Success Review (CSR) magazine in recognition of exceptional contribution made by institutions in their respective areas like education, scientific research, etc.
· E-Gov. Campus of Gurgaon District, Haryana (India) by the Ministry of Communications & Information Technology, in collaboration with the United Nations
· Best Engineering Institute in North India at National Education Awards 2013 by ET Now
UBTE has been setup by an act no - 27 of 2003 as passed by Uttarakhand legislative assembly and assented by governor on 13-January 2004 and notified on 15 - January 2004. It provides for the establishment and constitution of Board of Technical Education in Uttarakhand and for matters connected there with or incidental there to. The act is enacted by state assembly in 54 year of India. It shall be deemed to have come in to force from the date of notification issued by the state government. It extends to the whole of Uttarakhand state.
Post: Pharmacists

Our infrastructure, facilities, teaching methodologies and academic rigor make sure that DIT retains a special place in the academic landscape of northern India and in the heart of those who live, study and teach here. DIT graduate are highly valued by employers for their communication, Leadership and problem-solving skills.In recognition with its exemplary performance, the State Government of Uttarakhand recently accorded DIT Dehradun the status of a University; which has further been recognized by the UGC.
Post: Pharmacy - Dean, Professor, Associate Professor, Assistant Professor

IDPL is the largest Central Pharma Public Sector Undertaking in India with plants at Rishikesh, Gurgaon & Hyderabad and two Subsidiary Units at Chennai and Muzaffarpur. IDPL played a major role in the strategic National Health Programmes like Family Welfare Programme & Population Control (Mala-D & Mala-N) anti-malarials (Chloroquine) and prevention of dehydration (ORS) by providing quality medicines. During the country's calamity of outbreak of Plague in 1994, IDPL was the only company which played the sheet anchor role in supplying Tetracycline for the entire Nation. Similarly, company had made uninterrupted supply of Chloroquine to combat Malaria epidemic in different parts of the country.
Applications are invited in IDPL Virbhadra, Rishikesh, Dehradun for posts of Senior Chemist, Chemist, Production Supervisor for one year of contract period. After satisfactory work, contact may extended.

Post: Senior Chemist, Chemist, Production Supervisor
Online Applications are invited in the prescribed proforma from suitable candidate for filling up following Group 'A' & 'B' posts on DIRECT RECRUITMENT BASIS in All India Institute of Medical Sciences, Virbhadra Marg, Rishikesh, Uttarakhand- 249201. The qualification and experiences etc. are as under:
Post: Storekeeper, Pharmacist, Senior Pharmacist
Applications are invited for the contractual posts of Junior Research Fellow (JRF), Senior Research Fellow (SRF) and PDF (Contractual Scientist) in the Institute of Biotechnology, G.B. Pant University of Ag. & Tech., Patwadangar (Nainital), Uttarakhand. The monthly emoluments and qualifications for the above posts are as follows:
Post: Junior Research Fellow, Senior Research Fellow, PDF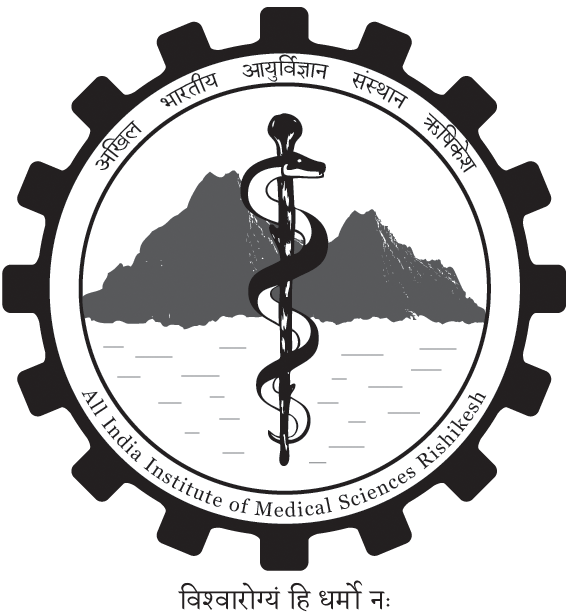 AIIMS, Rishikesh is one of the SIX AIIMS like apex healthcare institutes being established by the Ministry of Health & Family Welfare, Government of India under the Pradhan Mantri Swasthya Suraksha Yojna (PMSSY). With the aim of correcting regional imbalances in quality tertiary level healthcare in the country, and attaining self sufficiency in graduate and postgraduate medical education and training the PMSSY planned to set up 6 new AIIMS like institutions in under served areas of the country.
Applications are invited in the prescribed proforma from suitable candidate for filling up following Group 'C' posts on DIRECT RECRUITMENT BASIS in All India Institute of Medical Sciences, Virbhadra Marg, Rishikesh, Uttarakhand-249201. The essential qualification, experiences etc. required for applying for these posts are as under:-
Post: Pharmacist Grade II