You are hereAndhra Pradesh
Andhra Pradesh
---
About CliPLab:
CliPLab is a training initiative of Cytel, a renowned name for statistical software and services in clinical trials domain. CliPLab has developed a host of unique and customized job-oriented courses that help you gain expertise, enhance your credibility as a technical professional and provide the relevant practical and theoretical knowledge of the domain. The fact that the training modules are designed and delivered by experienced programmers means that you develop competence that is readily deployable.
Programs offered:
1. Clinical programming using SAS® 9.3
2. Clinical programming Internship using SAS® 9.3
3. Online Internship program SAS® 9.3
4. C-STAR: Clinical SAS® Training And project Readiness
5. C-CAP: Clinical SAS® Career Advancement Program

Advantage CliPLab:
CliPLab is truly unique – there really isn't another company that matches up with what we have on offer.

Courses are designed by Cytel with over 25 years of rich and variegated experience in Clinical Trial Analytics.

Faculty members are not trainers; they are Cytel's experienced statistical programmers.

Students learn to tackle real life situations such as imperfections in data and programming specifications.

We cover all aspects of projects, such as meetings, discussions, specifications, clarifications and Quality Control; going much beyond the programming part.

You are better equipped to face job interviews, with Industry-recognized Internship Certificate and Experience letter to establish your credentials. We also groom you for interviews.

We use authorized and licensed software.
Our Prominent Recruiters:
OUR LOCATIONS:
Bangalore: +91-80-6747-5801
Hyderabad: +91-40-4935-2218
Pune: +91-20-6709-0261
Navi Mumbai: +91-22-6164-7816

Enquire Today:
Website- www.cliplab.co.in
Email- info@cliplab.co.in

Disclaimer: SAS and all other SAS Institute Inc. product or service names are registered trademarks or trademarks of SAS Institute Inc. in the USA and other countries. ® indicates USA registration. All other trademarks, company names, products names and logos mentioned are the property of their respective owners.

Novartis (NYSE: NVS) is a world leader in the research and development of products to protect and improve health and well-being. The company has core businesses in pharmaceuticals, vaccines, consumer health, generics, eye care and animal health.
Headquartered in Basel, Switzerland, Novartis employs nearly 115 000 people in over 140 countries worldwide to help save lives and improve the quality of life. The Group is present in India through Novartis India Limited, listed on the Mumbai Stock Exchange and its wholly owned subsidiaries Novartis Healthcare Private Limited, Sandoz Private Limited and Chiron Behring Vaccines Private Limited.
Post: Associate Analyst

A global healthcare leader, Novartis has one of the most exciting product pipelines in the industry today. A pipeline of innovative medicines brought to life by diverse, talented and performance driven people. All of which makes them one of the most rewarding employers in their field.
Post: Analyst SFE
The IIHMR University, Jaipur formerly known as Institute of Health Management Research (IIHMR), Jaipur the premier University in Hospital, Health, Pharmaceutical and Rural Management, has made a phenomenal contribution in the career of its alumni. Provides excellent opportunities in education, training, research and consultancy in healthcare and hospital Services.
A Unique Research and Postgraduate University in Health Sector Established Under IIHMR Private University Act 2014, Government of Rajasthan
Formerly known as Institute of Health Management Research (IIHMR), Jaipur A WHO Collaborating Centre for District Health Systems based on Primary Health Care
MBA PHARMACEUTICAL MANAGEMENT
Eligibility:
· Recognized Bachelor's Degree in Medicine/Pharmacy/ Biotechnology/Science/Management with at least 50% marks in aggregate.
· Valid Score of CAT/MAT/CMAT/ATMA/XAT/GPAT.
· Working professionals with at least two years experience in Pharmaceutical or Health sector are encouraged to apply and are exempted from the scores of management aptitude tests.

Some of leading recruiters
Address:
1, Prabhu Dayal Marg, Sanganer Airport, Jaipur - 302029
Phone: 91-141-3924700, 2791431-32
Fax: 91-141-3924738
Mylan is one of the world's leading generics and specialty pharmaceutical companies, providing products to customers in more than 150 countries and territories. The company maintains one of the industry's broadest and highest quality product portfolios, which is regularly bolstered by an innovative and robust product pipeline. With a workforce of more than 16,000, Mylan has attained leading positions in key international markets through its wide array of dosage forms and delivery systems, significant manufacturing capacity, global commercial scale and a committed focus on quality and customer service.
Post: Officer - Quality Control - U-3 - 15000358
Raghavendra Institute of Pharmaceutical Education & Research, well known as RIPER, is the premier and renowned Pharmacy institute promoted by Raghavendra educational and rural development society was established by a team of Pharmacy professionals. The Institute is exclusively dedicated to Pharmacy education offering Diploma, Graduate, Post Graduate and Doctor of Pharmacy programmes as per norms of AICTE, PCI New Delhi, affiliated to JNTUA Ananthapur and SBTET Andhra Pradesh.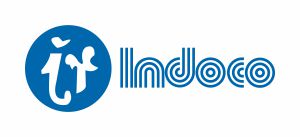 Indoco Remedies is engaged in the manufacturing and marketing of Formulations (Finished Dosage Forms) and Active Pharmaceutical Ingredients (APIs) in India. Indoco has a strong international presence in the Regulated and Emerging markets. The Company is striving to place itself on a strong promising path by expanding its business strategically, strengthening its manufacturing facilities and enhancing capabilities across the organization. The Company is looking at various opportunities in untapped markets and association with business partners in the global markets to boost its revenues.
Post: Officer/ Senior Executive/ Assistant Manager- Production(Sterile)
The NRK & KSR Gupta College of Pharmacy is affiliated to Acharya Nagarjuna University, Guntur. The College has excelled in the field of Pharma education graduate courses. The college has excellent Research facilities, well equipped state-of-art laboratories, library, animal house, herbal garden and highly qualified and experienced faculty to provide quality education. To top it all, the training and placement record of the college is impeccable with Pharmaceutical companies picking up the students before their completion of their respective course. The other salient features are remedial coaching for the competitive examinations, auditorium, facilities in the computer training, soft skills and personality development, extra curricular activities like NSS and arranging awareness Camps.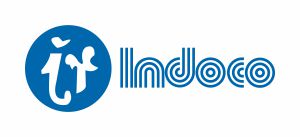 Indoco Remedies Ltd. headquartered in India, is a fast growing, fully integrated, research oriented pharmaceutical company with a Global presence, Indoco manufactures a wide range of pharmaceutical products in various therapeutic segments for Indian and International markets. Indoco has state-of-art world class manufacturing facilities which have been awarded by World Regulatory Authorities like US-FDA, MHRA – UK. Darmstadt-Germany, MCC and ANVISA-Brazil.
Post: Production Operator (Tablet/Sterile Formulation)