You are herePharmaceutics
Pharmaceutics
---
To trace the history of Jadavpur University is to trace a part of India's freedom movement, at least from the Swadeshi Movement onwards. It was 1905 -1906. Bengal stood divided. The times were feverish.
The hegemony of the British establishment had to be challenged. Education had to play a new role in this changed scenario. It had to become a new form of resistance through which the emergent nationalist spirit could be propagated. With this in mind the National Council of Education (NCE) came into being.
ADARSA COLLEGE OF PHARMACY is the first private pharmacy college in East Godavari District emerged in 2003 and in 2008 we started Under Graduate B.Pharma Courses and later in 2011 M.Pharmacy took its wings.
Indira Institute of Pharmacy (IIP) is a Degree Pharmacy College established and run by Prabodhan Shikshan Prasarak Sanstha (PSPS). PSPS is a registered charitable trust established with a view to promoting education in the state. The trust is registered under the Bombay public trust act 1950 with the charity commissioner office at Ratnagiri. The college i.e. IIP is approved by AICTE & PCI, New Delhi, Recognized by Directorate of Tech. Education (DTE), Maharashtra and affiliated to University of Mumbai.
Post: Associate Professor
Birla Institute of Technology (Deemed University u/s 3 of UGC Act 1956) is one of the premier institutes imparting education and conducting research in the fields of Engineering, Management, Architecture and Pharmaceutical Sciences. The Institute invites applications from Indian Nationals, possessing excellent academic background, commitment to quality teaching and potential in carrying out outstanding research, for Faculty positions at all levels and to manage its growth, Non-faculty positions at various levels on Regular/Deputation/Contract basis at Mesra campus and extension centres located at Allahabad, Lalpur, Deoghar, Noida, Patna, Kolkata, and Jaipur.
The seeds of BITS edu campus were sown by Shree Krishna Educational Charitable Trust (SKECT) established in the year 2000 by the visionary Shri J D Patel , the Chairman and Managing Trustee, driven by an acute urge to establish the world class institutes par excellence with a commitment to advance knowledge and educate students in science, Technology and allied areas of higher education and also to enlarge its scope, thus far limited to a few institutes which deprived a many in past from fulfilling their cherished desires for such education .He has transformed his vision in this respect into a Mission with utmost dedication and commitment to bring profound benefits to the society.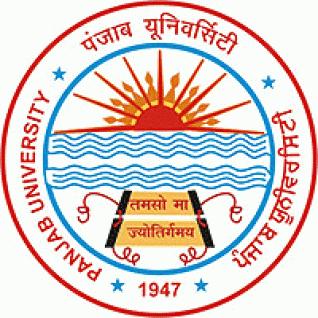 The University Institute of Pharmaceutical Sciences of the Panjab University is a premier institution of Pharmaceutical Education and Research in the country. The institute has covered a long and glorious journey of 76 years starting from Lahore in 1944 and finally settling to the present campus in Chandigarh at the foothills of Himachal. In its travelogue, the institute crossed multiple milestones and continue to head ahead towards the well-defined goals. The elevation of the status from department to the level of an institute i.e.
HLL's Corporate Research and Development Centre (CDRC) is a centre of excellence with world class laboratories implementing R&D projects both in-house and as well as on collaborative mode with other premier academic and research institutions in the country and abroad including Indian Institute of Technology Kanpur (IITK), Indian Council of Medical Research New Delhi (ICMR) , Central Drug Research Institute, etc.
Bangaluru based reputed Pharmacy College

Post: HOD or Professor

Job Description:
Specialization in subjects like Pharmaceutics -2 | Pharmacology - 1