You are herePharmaceutics
Pharmaceutics
---
Indore Professional Studies Academy (IPSA) is one of the Central India's largest educational hub-premises, playing a major role to develop Indore as Central India's most preferred educational centre. Sprawled in an area of 60acres, 3 campuses, we house the most profitable intellectual, honing & experienced educational assembly. IPSA is a successor to Indore Public School, which is a vision realized by Mr. Achal Choudhary (IIT, Kharagpur), a renowned architect. As in a traditional hierarchy of all institutions under IPS Society, IPSA is a vast universe shining with innumerable educational extravaganzas.
Post: Professor/ Associate Professor/ Assistant Professor, Lab. Technician, Lab. Attendent

HLL Lifecare Limited, a Mini Ratna Central Public Sector Enterprise under the Ministry of Health & Family Welfare, Govt. of India is a global provider of high quality healthcare products & services. With state-of-the-art manufacturing facilities spanning across India, HLL is diversifying into vaccine manufacturing, lifecare services, sanitary napkins besides engaging in procurement consultancy, healthcare infrastructure development and facility management.
Post: SENIOR PROJECT FELLOW (PHARMA)- 02

Applications are invited from the eligible candidates for the position of one "Junior Research Fellow" in a DBT-NE-Twinning programme sponsored major research project entitled "An effective treatment approach of T-cell induced autoimmune diabetes through sitagliptinanti CD4 immuno-nano Conjugates in BALB/c mice" for a period of three years.

Post: Junior Research Fellow
Global Entrepreneurship Summit is a global platform to share experience, learning & innovations in entrepreneurship & exploring the global opportunities.
GES is the World's largest entrepreneurship summit specially focused on global business scenario, emerging startups, women entrepreneurship, youth entrepreneurship, global brand creation ,innovations in entrepreneurship & many more interactive sessions by renowned top leading industrialists, global business leaders, policy makers, entrepreneurs, investors, innovators, chairman, CEO & MD of reputed organizations across the globe will gather and share their experiences.


A global healthcare leader, Novartis has one of the most exciting product pipelines in the industry today. A pipeline of innovative medicines brought to life by diverse, talented and performance driven people. All of which makes them one of the most rewarding employers in their field.
Post: Pharma Facilities Manager
Applications are invited for one Research Fellow/Project Assistant position in a SERB, DST sponsored research project entitled 'Comparative evaluation of pharmacokinetic parameters & brain targeting efficiency of antipsychotic drug loaded nano-emulsion following intranasal and intravenous administration' (SR/FT/LS-135/2012 dated 11th January, 2013.)
Post: Research Fellow/Project Assistant
Charotar University of Science and Technology (CHARUSAT) is established with a vision to become a dynamic global institution in knowledge economy through excellence and impact of teaching, research and social contribution. It follows the mission to serve the society by striving to transform it through creation, augmentation, dissemination and perpetuation of knowledge.
Faculty of Pharmacy
Post: Associate Professor, Professor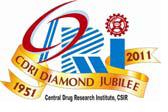 CSIR-Central Drug Research Institute, Lucknow is a premier R&D Institute under the aegis of Council of Scientific and Industrial Research (CSIR), New Delhi which is an autonomous body under Department of Scientific and Industrial Research, Government of India. The institute is engaged in the development of new drugs and diagnostics in various therapeutic areas like malaria, tuberculosis, filarial, leishmania, cancer, thrombosis, hypertension, dementia, diabetes, lipid disorders, gastric ulcer, osteoporosis, prostatic hyperplasia, etc.
Applications on the prescribed forms are invited from the eligible Indian Nationals for the following posts:-
Post: Project Junior Research Fellow, Project Fellow, Senior Project Fellow, Project Assistant

Jaipur National University (JNU), Jaipur came into existence in the year 2007. Two professional institutes of the Seedling Group, established in 2002, with several technical & professional programmes of studies, were merged with the University to form its major part. In 2008, an expert panel of UGC members accorded approval to our programmes under Clause 2(f) of the UGC Act, 1956. The School of Distance Education and Learning was accorded approval by the Joint Committee of the UGC- AICTE- DEC for offering programmes through Distance Education mode. Besides these mandatory recognitions, the University has earned the trust and goodwill of aspiring students, parents, public and concerned agencies, based on excellence in teaching and sincere emphasis on high standards of research.
School of Pharmaceutical Sciences
Post: Professors, Assistant Professors

Zoetis is a global animal health company dedicated to supporting customers and their businesses in ever better ways. Building on 60 years of experience as Pfizer Animal Health, we deliver quality medicines and vaccines, complemented by diagnostics products and genetics tests and supported by a range of services. We are working every day to better understand and address the real-world challenges faced by those who raise and care for animals in ways they find truly relevant.
Post: Principal Investigator, Scientific Officer, Associate Research Scientist