You are herePharmaceutics
Pharmaceutics
---
Mahatma Gandhi Institute of Pharmacy (MGIP) was established in 2008. The Institute is approved by AICTE and affiliated to Gautam BuddhTechnical University, GBTU (eastwhile UPTU), Lucknow. It is offering Bachelor of Pharmacy (B.Pharm) and Master of Pharmacy (M.Pharm). MGIP is committed to provide world class education with specialized and experienced faculty members along with state-of-the-art facilities, including a modern practice lab that allows students to gain real-time experience in a functioning pharmacy.
Post: Faculty Position as Professor, Associate Professor, Asst. Professor for Pharmaceutics, Pharm. Chem, and Pharmacology. (08 Posts) Requirement for Non teaching post are Lab Technician, Hostel warden (Male, Female), Accountant (4 Posts)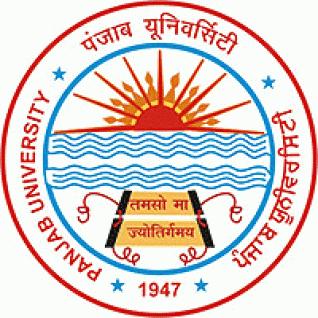 The University Institute of Pharmaceutical Sciences of the Panjab University is a premier institution of Pharmaceutical Education and Research in the country. The institute has covered a long and glorious journey of 76 years starting from Lahore in 1944 and finally settling to the present campus in Chandigarh at the foothills of Himachal. In its travelogue, the institute crossed multiple milestones and continue to head ahead towards the well-defined goals. The elevation of the status from department to the level of an institute i.e. University Institute of Pharmaceutical Sciences in 1994, and hosting of Indian Pharmaceutical Congress in the same year, two presidential honors of the Indian Pharmaceutical Congresses to its faculty members, a special recognition by the UGC by granting SAP in 1993 and COSIST in 1981 establishment of ICMR Advanced Centre for standardization of Drugs of Indian System of Medicine are some of the major hallmarks on the path treaded so far.
Applications are invited for the position of Guest Faculty in University Institute of Pharmaceutical Sciences in the following subjects for the period from August to December 2014 (Odd semesters).
I.T.S Group of Institutions has established the college in the year 2004 to impart high quality education in the field of pharmacy. The College (College code-170) is running B.Pharm & M.Pharm in Pharmaceutics, Pharmacology and Pharm Chem specialization, approved by AICTE and affiliated to M.T.U Noida and G.B.T.U, Lucknow. B.Pharm course is approved by Pharmacy Council of India upto 2015-16 session. The institute is also approved by G.B.T.U for Ph.D. The College provides a stimulating and productive environment for Pharmaceutical education and research. It provides a healthy academic atmosphere for the students to achieve their goals with developed personality & fosters an academic environment in which the performance, goals and growth of each individual being assessed.
Manipal, today, is a knowledge powerhouse and a brand name in higher education. Over five and half decades ago, one man, Dr Tonse Madhava Anantha Pai, had a vision which ensured that everything he did then, was consigned to posterity, making sure that generation after generation of students enjoy the fruits of his labour till eternity on this lateritic plateau. And the students will, forever, have one name on their lips, that of Manipal.
Applications are invited for the position of Research Scholar/ Junior Research Fellow under industry sponsored research project titled "Development of a novel pharmaceutical dosage forms" in the Department of Pharmaceutics at Manipal College of Pharmaceutical Sciences, Manipal University, Manipal.
Post: Research Scholar/ Junior Research Fellow
Devi Ahilya Vishwavidyalaya (DAVV), formerly University of Indore was established in 1964, by an Act of Legislature of Madhya Pradesh. DAVV is a State University whose jurisdiction was initially restricted to only Indore city. Later on its jurisdiction was extended to seven tribal dominated districts of Indore division namely, Jhabua, Alirajpur, Dhar, Khargone, Khandwa, Burhanpur and Barwani. It is thus catering to the educational needs of the most industrially developed district of MP, Indore on one hand and to the seven tribal and rural backward districts of the State on the other.

Applications are invited for a project assistant under a MP Council of Science & Technology sponsored one year research project entitled "Formulation through computer aided optimization of new extended release antidiabetic drugs combination containing two complementary therapies and their evaluation"
Post: Project Assistant

The Babasaheb Bhimrao Ambedkar University, Lucknow is one of the youngest central universities in the country. The jurisdiction of this residential University is over the entire state of Uttar Pradesh. The campus Vidya Vihar is located off Rae Bareli Road, about 10 kms south of the Charbagh Railway Station, Lucknow. The objects of the University IS to promote advanced knowledge by providing instructional and research facilities in such branches of learning as it may deem fit.
Online applications are invited from exceptionally qualified candidates for the following Teaching positions of the University in the following Schools/Departments/Centre. The University currently offering Graduate/Post Graduate and Doctoral programmes.
Post: Associate Professor – 2 (SC-1, ST-1), Assistant Professor -1 (UR)
Himalayan Institute of Pharmacy & Research is affiliated to Uttarakhand Technical University. The institute offers Bachelor of Pharmacy course. The mission is to contribute to the understanding of the development of civilization by fostering the creation, preservation, and dissemination of knowledge concerning the history and related humanistic aspects of the pharmaceutical field.
Post: Professor, Associate Professor

Division of Pharmaceutical Science was established in the year 1997 under auspices of Shri Guru Ram Rai Education Mission funded by Shri Guru Ram Rai Darbar Sahib, a 338 years old, philanthropic and religious organization having numerous institutions in northern India. The campus is spread over 12.5 acres of land with well-furnished building and modern infrastructure. Promoted under the visionary leadership of Shri Mahant Devendra Dass Ji Maharaj (Chairman, Governing Council, SGRRITS), the institute stands tall among the masses. Director and Principal Dr. Preeti Kothiyal, has made the institute flourish with each passing day with her sharp acumen, dynamism and leadership qualities and has been instrumental in steering her team of excellent teachers and researchers to great heights.
Highlights
· Highly qualified,motivated & dedicated faculty with 10 Ph.Ds. to carve a niche
· Five Young Scientist awardees form the core of the faculty (Award Conferred by Department of Science and Technology (DST) state branch UCOST).
· Continuously updated professional knowledge, guest lectures and personality development talks.
· Research – the crux of the department. Past two years have witnessed over 100 research articles in various national/ international journals of repute.
· Modular labs with high-tech instruments like HPLC, FT-IR, UV spectrophotometer, multistation automatic tablet punching machine and Langendorff's assembly to name a few.
· Well stacked library boasting of e-journals (Science Direct & Bentham pharmacy collection) alongwith 31 National and 30 International journals.
· Access to e-resources through UGC-INFONET digital library consortium (Inflibnet N List Programme) providing more than 6000 plus e-journals and 97,000 plus e-books.
· Round the clock internet connectivity with Wi-Fi campus.
· "Clinical Pharmacy Communique" a quarterly newsletter published from the department.
· An independent, modern, fully Air-conditioned CPCSEA approved animal house & breeding center.
· Stress laid on continuous upgradation and quality improvement of teaching facilities through induction courses, faculty development programmes, seminars and workshops.
· Well established Herbal Garden with over 50 species of medicinal plants.
· Excellent placement record with aluminous excelling at national and international levels.
· Computer assisted pharmacology lab (CAPL) for UG and PG animal experimentation.
· Hostel facility for girls.
· Personality development seminars & workshops conducted from time to time.
· Industrial tours and extracurricular activities a regular feature.
Programs at a Glance
Courses

Duration

Eligibility

No. of Seats

M. Pharmacy
(Affiliated to Uttarakhand Technical University, Dehradun)
- Clinical Pharmacy
- Pharmaceutics
- Pharmacology
- Quality Assurance Techniques

02 Yrs

B.Pharm
(AICTE & PCI recognized College)

18 each

B. Pharmacy
(Affiliated to Uttarakhand Technical University, Dehradun)

04 Yrs

10+2
(PCB/ PCM with min. 45% marks or equivalent)

60

M.Sc. Pharm. Chem.
(Affiliated to HNB Garhwal University-Central University, Srinagar)

02 Yrs

B.Sc. with Chemistry with 50% Marks

20
The Kurukshetra University was established in 1956 as a unitary residential University and its foundation stone was laid by late Dr. Rajendra Prasad, the first President of India. Located in the holy city of Kurukshetra, land of the historical battle of 'Mahabharata' and the great message of Bhagwad Gita, its campus is situated on the western bank of Brahm Sarover (the holy tank) and extends over an area of over 400 acres. Starting with only the Department of Sanskrit, it has grown into a multi-faculty University as one of the premier centres for advanced study and research in the region.
Post: Assistant Professor

Raja Bahadur Venkat Rama Reddy was born on August 22, 1869, in a middle class family at Rayanpet in Wanaparthy. He lost his parents early in his childhood and was brought up by his uncle, William Wahab, who had a great influence on him. He had great passion for education which made him pursue further studies, in spite of opposition from his relatives. At the age of 18, Venkat Rama Reddy entered the police service of the erstwhile Hyderabad State and rose to the position of Police Commissioner of Hyderabad City, the first Hindu to do so. The Nizam of Hyderabad honored Sri Venkat Rama Reddy with the title of "Raja Bahadur" in recognition of his services to the state.
Applications are invited for the following posts along with Xerox copies of eligibility criteria