You are herePharmaceutics
Pharmaceutics
---
The Prin.K.M.Kundnani College of Pharmacy, Mumbai was established in 1971 has been started under the aegis of Hyderabad (Sind) National Collegiate Board, Mumbai. The college is approved by All India Council for Technical Education, New Delhi, Pharmacy Council of India, New Delhi and permanently affiliated to the University of Mumbai. The College has been accredited as 'A' grade by the National Board Accreditation, AICTE. The College offers courses: B.PHARM. FOUR YEARS (INTEGRATED COURSE), M.PHARM. 2 years [4 terms/semester], DOCTORATE OF PHILOSOPHY (TECH.) [ Ph.D. (TECH)].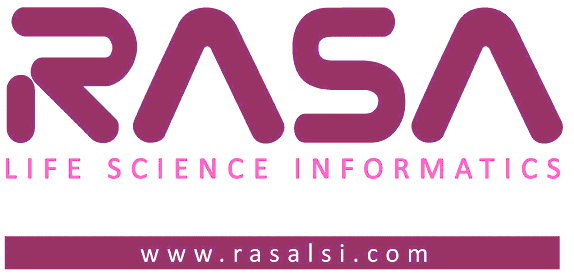 RASA Life Science Informatics, a Bio-Chemoinformatics company based in Pune, provides unmatchable training facilities to students and professionals in Life Science Informatics. We are now launching a 100% Job oriented Training program, Academic & Industrial Projects to enable anyone and everyone to get trained and get placed.
Brahmanand Group of Institutions, Bulandshahr (NCR) founded in the year 2010, has established its own identity in the field of Pharmacy, Management, Engineering and Hotel management. The UG and PG have been offered by the Institute in the field of Pharmacy, Architect Management and Hotel Management.
Post: Assistant Professor and Associate Professor

The B. S. Anangpuria Institute of Pharmacy was established in the pleasant and peaceful environs of Faridabad. Situated a lush, verdant 41 acre campus, the college began by offering a Degree Course in 2003 and then Diploma course started in 2005. Degree course is affiliated to Pt. P. B. D. Sharma University of Health Sciences, Rohtak whereas the Diploma is affiliated to State Board of Technical Education, Haryana. Both the courses are duly approved by A.I.C.T.E., Pharmacy Council of India, Delhi & Govt. of Haryana.

PDM College of Pharmacy conducts courses leading to Bachelor of Pharmacy and Master of Pharmacy in Pharmaceutics, Pharmacology & Quality Assurance. The Institute facilities a spread over sprawling 65 acres campus in Bahadurgarh, an hour's drive from New Delhi. Totally pollution free the campus boasts of elegant building beautifully landscaped spacious lawns and well laid roads. The institute building has enough space replenished with modernity and grandeur.
Established in the year 1998, by Madhya Pradesh Vidhan Sabha Act 13, 1998. Over a sprawling Campus of about 247 acres, the Rajiv Gandhi Proudyogiki Vishwavidyalaya is marching towards development into a center of excellence in the arena of Technical Education, Research and Innovations. Under its umbrella there are 05 UTD's , 217 affiliated Engineering Colleges, 95 Pharmacy Colleges, 88 MCA Colleges and 04 Architecture Colleges imparting Graduate level instructions running around 17 under graduate level courses, 85 Polytechnic institutions offering diploma courses in emerging and conventional disciplines.

National Institute of Pharmaceutical Education and Research (NIPER) is the first national level institute in pharmaceutical sciences with a proclaimed objective of becoming a centre of excellence for advanced studies and research in pharmaceutical sciences. The Government of India has declared NIPER as an 'Institute of National Importance'. It is an autonomous body set up under the aegis of Department of Pharmaceuticals, Ministry of Chemicals and Fertilizers, Government of India.
SCOPE was established in the year 1999, under the banner of B. R. Nahata Smriti Sansthan in the memory of great social leader, renowned parliamentarian and educationalist, Late "Shri Bhanwarlalji Nahata". The institute is solely dedicated to Noble Profession of Pharmacy. The academic programs have been bench-marked against the best prevailing standards with regular up-gradation. It is our belief that value-based learning leading to total development of personality and expertise of the students and the faculty, will be our long lasting contribution to the overall growth of our Nation and Society.

This seat of higher learning came into existence on August 26, 1975, vide Government of Uttar Pradesh Notification No. 10/15-60/74 under the provision of the U.P. Universities Act. However, though belonging to the younger generation of the Indian Universities, the Bundelkhand University has fast transformed into a University of excellence offering opportunities to the aspiring youths to pursue higher education.
Post: Professor, Reader