You are herePharmaceutics
Pharmaceutics
---
Manav Bharti University established in 2009 under the H.P. Private University (Establishment and regulation) Act, is owned by Manav Bharti Charitable Trust with the aim to advance and disseminate the knowledge and maintain highest standard of learning through teaching, research, extension education programme and conceptual aspects relevant to the need of the state. It is located in the rural backdrop of Himachal Pradesh and in equidistant (65km) from both Chandigarh and Shimla, 35 km away from Kalka railway station and 6 km away from NH 22 on Kamarhati- Sultanpur road (State highway 6) at Laddo in district Solan (Mushroom city of India).
VISWANADHA Institute of Pharmaceutical Sciences (VNIPS) was established in the year 2008 amidst lush greenery by Viswanadha Educational Society.
VNIPS is affiliated to JNTU Kakinada and approved by PCI (Pharmacy Council of India) & AICTE, New Delhi. VNIPS is offering B.Pharm and M.Pharm courses with specializations
• Pharmaceutics
• Pharmaceutical Analysis & Quality Assurance
VNIPS has all state of art facilities required for running the said courses in a best way, with a team of well experienced, vibrant and dynamic faculty under the veteran leadership of Principal.
YTC, Satara has been founded mainly by teachers who feel and believe that value-based quality education is the key to success. The educational programmes offered cover a wide spectrum of professional opportunities in various fields of Engineering and Technology. During the last two years YTC, Satara has developed into an Institute of international standards and repute. YTC, Satara is constantly engaged in inspiring and motivating thousands of students to develop A Winner's Attitude by making them 'Physically strong, mentally alert, intellectually sharp and spiritually elevated'.
Applications are invited from eligible candidates for the following posts.
Post: Associate Professor, Assistant Professor, Professor

MSD Wellcome Trust Hilleman Laboratories (Hilleman Labs), is a joint venture between Merck & Co., Inc. (which operates in India as MSD Pharmaceuticals Pvt. Ltd.) and Wellcome Trust (which is a UK based research charity).
New College opening in Chithali, Palakkad, Kerala. - Sanjo College of Pharmaceutical Studies.
Post: Associate Professors

Sanjo College of Pharmaceutical Studies, Chithali, Palakkad, Kerala is looking for vibrant M.Pharm candidates specialized in Pharmaceutics, Pharmacology, Pharmaceutical Chemistry and Pharmacognosy.

Fresenius Kabi Oncology Limited is a public listed company primarily operating in the field of Research & Development and manufacturing of world-class oncology drugs. The company strives to provide most advanced third generation chemotherapeutic drugs right from development to manufacturing & marketing across the globe. It is fast emerging as a leading player in oncology generics on the strength of its comprehensive product portfolio of injectables, oral cytotoxics, cytostatics, intermediates and active pharmaceutical ingredients (APIs).
Post: Research Scientist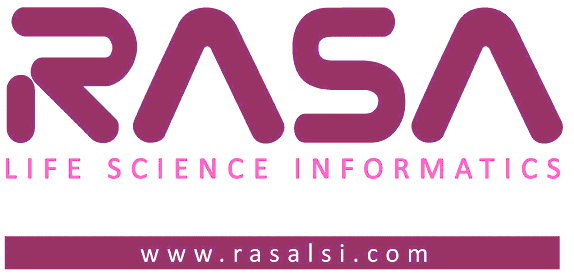 RASA Life Science Informatics in collaboration with Padmashree Dr. D. Y. Patil Institute of Pharmaceutical Science and Research
Is organizing the
"4th National Level Workshop on Computer Aided Drug Designing"
The history of Jamia Hamdard begins with the establishment of a small Unani clinic in the year 1906 by Hakeem Hafiz Abdul Majeed, one of the well-known practitioners of Unani System of Medicine of his time. Hakeem Hafiz Abdul Majeed had a vision of making the practice of Unani Medicine into a scientific discipline so that Unani medicines could be dispensed in a more efficacious manner to patients.
In October 1990 the B. V. Patel Education Trust in conjuncture with the Indian Pharmaceutical Association established B. V. Patel Pharmaceutical Education & Research Development (PERD) Centre, in the memory of late Mr. B. V. Patel, the first Drug Controller of Gujarat.
Started with the express aim of providing the Pharmaceutical industry and academia the opportunity and resources to undertake the latest in research and development, PERD Centre is India's first multidisciplinary, postgraduate research institute, promoting advanced research, services and training in the field of pharmaceutical sciences.
Post: Project Fellow