You are herePharmaceutics
Pharmaceutics
---
Global Entrepreneurship Summit is a global platform to share experience, learning & innovations in entrepreneurship & exploring the global opportunities.
GES is the World's largest entrepreneurship summit specially focused on global business scenario, emerging startups, women entrepreneurship, youth entrepreneurship, global brand creation ,innovations in entrepreneurship & many more interactive sessions by renowned top leading industrialists, global business leaders, policy makers, entrepreneurs, investors, innovators, chairman, CEO & MD of reputed organizations across the globe will gather and share their experiences. visit: www.ges2014.com

• Be a part of Global Entrepreneurship Summit

• Become Pharma- Bio Entrepreneur
• Hurry up .... Special discount specially for pharmatutor subscribers and members : 5% discount on registration and other participation if applied before 5th May 2014.

For Group discount please contact (yogesh@pharmatutor.org)

GES THEMES
The GES will focus the moderated key note speeches on key issues & challenges for advancing entrepreneurship, including;
- Innovation based techno- preneurship
- Successful journey as an entrepreneur- motivational experiences
- Bio-entrepreneurship
- Healthcare entrepreurship
- Catalyzing the youth entrepreneurship
- Empowering the Women entrepreneurship
- Building a global entrepreneurial ecosystem
- Social entrepreneurship
- Global entrepreneurship : opportunities, planning & challenges
- Creating tomorrow's game changers
- Global Brand creation
- Start up: challenges, sustainability & opportunities
- Role of government: growth & empowering the entrepreneurship
- Business globalization: global value chain
- From a Family business to global economy
- Conquering the global recession through entrepreneurship
GLOBAL SPEAKERS

PADMABHUSHAN DR JJIRANI - MD Tata Group
PADMABHUSHAN SHRI FC KOHLI - Father of Indian software Industry, Founder & CEO of TCS SHRI EBRAHIM PATEL - Minister of Economic Development of the Republic of SA SHRI DOMINGO CAVALLO - Minister of Economic &Minister of foreign affairs Argentina DR SUBRAMANIAN SWAMY - Member of Parliament & Chairman of the Commission on Labor Standards and International Trade
SHRI VINOD RAI - Comptroller, Auditor General of India & Chairman of UN Panel of External Auditors
DR.M.P.NARAYANAN - Former Chairman - Coal India Ltd.
SHRI GADADHAR UPADHYAY - CMD NALCO Exe.Director SAIL chairman
NIPM DR RP SINGH - Former MD Jindal Power
SHRI RS MATHEW - Director General COAI
DR H. C. INDER OBEROI - CEO & Managing Director at OBEROI GROUP of Companies SHRI SUMIT BANERJEE - Vice Chairman Reliance
SHRI CALLUM BIR - Sr VP Double Helix, Former Director, Delloite Innovations SHRI SUDHARSHAN JAIN - MD Abbott Health care SHRI UNNIKRISHNAN - MD Thermax Ltd
PDR. SURINDER KAPUR - FOUNDER CHAIRMAN SONA GROUP
SHRI GURURAJ - MD Vital Innovation City
SHRI MADHUPRASAD - Chairman Keynote Corporate Soluticons ltd SHRI REDDY - Chairman British Biologicals
PROF.TERESA M. AMABILE - Edsel Bryant Ford Professor of Business Administration Director of Research, Harvard Business School
PROF. DEEPAK LAL - James S. Coleman Professor Emeritus of International Development Studies, University of California, Los Angeles & Professor Emeritus of Political Economy, University College London.
PROF. JEROME S. ENGEL - Founding Executive Director Emeritus and Senior Fellow Lester Center for Entrepreneurship ,Adjunct Professor Emeritus, Haas School of Business University of California, Berkeley
DR. M. RAZZACK - Director - New India Assurance Co. Ltd
GILL WALLACE HOPE - Advisor to President Obama, G20, G242, Crowd Funder
PROF.SUGATA BOSE - Gardiner Professor of Harvard University
MS. EMILY SILBERSTEIN - Entrepreneurial Finance Lab
SHRI ARUN GOYAL - Member Secretary - Manufacturing Advisory Committee & Director of Academy of Business Studies
SHRI KALYAN MANYAM founder & chairman - mojostreet
WHO SHOULD ATTEND
* Entrepreneurs, business leaders, policy makers
* Industry Analysts And Consultants
* Head of Education Institutions, Hospital, Super Specialty Centers.
* Leaders And Technocrats From Government
* Leaders And Technocrats From Government
* Professors & Lecturers, Academicians , Researchers , inventors, innovators,
* Institutions Heads & Members
<< ENQUIRE HERE >>


A global healthcare leader, Novartis has one of the most exciting product pipelines in the industry today. A pipeline of innovative medicines brought to life by diverse, talented and performance driven people. All of which makes them one of the most rewarding employers in their field.
Post: Pharma Facilities Manager
Applications are invited for one Research Fellow/Project Assistant position in a SERB, DST sponsored research project entitled 'Comparative evaluation of pharmacokinetic parameters & brain targeting efficiency of antipsychotic drug loaded nano-emulsion following intranasal and intravenous administration' (SR/FT/LS-135/2012 dated 11th January, 2013.)
Post: Research Fellow/Project Assistant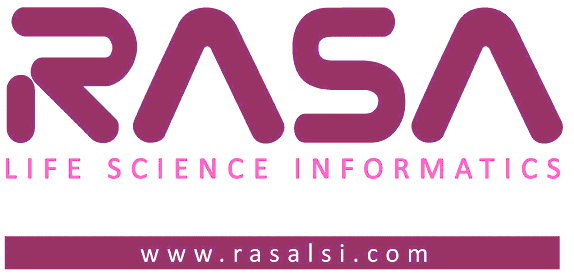 RASA Life Science Informatics is a CRISIL rated company that provides industrial training in Life Science domain. RASA has trained 300 personnel's from academia & industry of different background like CADD, Quality Control, Cheminformatics, Biotechnology, Microbiology, Life Science Software development , Pharmacy, Bioinformatics, NGS data analysis, Microarray Data analysis & Molecular biology to enhance & optimize their research & publication work.
Get hands on summer training on Quality Control, CADD Bio-Chem Informatics, R, Python, NGS data analysis, & Biological Database Development.
Milestones:
We have conducted 4 national levels workshops on different areas. We are first one to provide corporate training in Cheminformatics to Wipro; we have also imparted our expertise to Persistent Lab at the time of CADD workshop.
We have offered our expertise to Karnataka state women university Bijapur, Dharwad University Karnataka, NMIMS Mumbai, R. C. Patel College Shirpur, Sinhgad College Vadgaon, Rajmata Jijau College, for workshop in Bioinformatics, CADD and Cheminformatics Etc......
We provide Training and customized solutions for research organization, Universities, Pharma, Healthcare, Biotech and Agricultural industries.
Summer training and Projects:
Duration 45 days which includes 1 months training + 15 days project .
· Quality Control.
· Bioinformatics
· Molecular Modeling and Dynamics
· NGS data analysis
· CADD
· Molecular Biology
· Biological Database Development
· JAVA & BioJAVA
· R
· Python
<<View details of trainings >>
Features:
· Guest lecturers from Research Institutes and Industry persons.
· All the trainings are totally practical oriented with free software installed in your system.
· Certificate of summer training program.
· Latest knowledge of industry, Field, 90% hands on training exposure to research or corporate.
· CV making, HR session from Our HR department, soft skill development program
· Experienced faculty from industry & academics with 6 yrs of experience.
· Library Facility.
· Small batches so can be personal attention & to maintain the quality.
· Get the lab Experience & knowledge of various software, tools, techniques from RASA.
Important Dates:
Batch

Module Name

Early bird registration date

Last date of registration




1st May

CADD

15th April

20th April

Molecular Biology

Biological Database Development




15th May

JAVA & BioJAVA

30th April

5th May

R

Python

Quality Control




1st June

Bioinformatics

15th May

20th May

Molecular Modeling and Dynamics

NGS
Please note:
· 8 seats per batch.
· Duration: 45 days that includes, 1 months training + 15 days project.
For any query please feel free to contact us on
RASA Life Science Informatics.
E-mail: info@rasalsi.com
Phone: +91.20.65600408 / 7875692349 / 8411927535 / 7875793891.
Location: 301, 3rd Floor, Dhanashree Apartment, Opposite Chittaranjan Vatika, Model Colony, Shivaji Nagar, Pune – 411016.
http://www.rasalsi.com [Facebook] [Blogger]

Charotar University of Science and Technology (CHARUSAT) is established with a vision to become a dynamic global institution in knowledge economy through excellence and impact of teaching, research and social contribution. It follows the mission to serve the society by striving to transform it through creation, augmentation, dissemination and perpetuation of knowledge.
Faculty of Pharmacy
Post: Associate Professor, Professor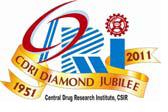 CSIR-Central Drug Research Institute, Lucknow is a premier R&D Institute under the aegis of Council of Scientific and Industrial Research (CSIR), New Delhi which is an autonomous body under Department of Scientific and Industrial Research, Government of India. The institute is engaged in the development of new drugs and diagnostics in various therapeutic areas like malaria, tuberculosis, filarial, leishmania, cancer, thrombosis, hypertension, dementia, diabetes, lipid disorders, gastric ulcer, osteoporosis, prostatic hyperplasia, etc.
Applications on the prescribed forms are invited from the eligible Indian Nationals for the following posts:-
Post: Project Junior Research Fellow, Project Fellow, Senior Project Fellow, Project Assistant

Jaipur National University (JNU), Jaipur came into existence in the year 2007. Two professional institutes of the Seedling Group, established in 2002, with several technical & professional programmes of studies, were merged with the University to form its major part. In 2008, an expert panel of UGC members accorded approval to our programmes under Clause 2(f) of the UGC Act, 1956. The School of Distance Education and Learning was accorded approval by the Joint Committee of the UGC- AICTE- DEC for offering programmes through Distance Education mode. Besides these mandatory recognitions, the University has earned the trust and goodwill of aspiring students, parents, public and concerned agencies, based on excellence in teaching and sincere emphasis on high standards of research.
School of Pharmaceutical Sciences
Post: Professors, Assistant Professors

Zoetis is a global animal health company dedicated to supporting customers and their businesses in ever better ways. Building on 60 years of experience as Pfizer Animal Health, we deliver quality medicines and vaccines, complemented by diagnostics products and genetics tests and supported by a range of services. We are working every day to better understand and address the real-world challenges faced by those who raise and care for animals in ways they find truly relevant.
Post: Principal Investigator, Scientific Officer, Associate Research Scientist
LNCT Group of Colleges is ones of the oldest and largest education group in central India. Founded in 1994, LNCT Group of Colleges has the privilege of being the First Private (self financed ) institute of M.P LNCT Group offers Diploma, Bachelor, Master's and Doctorate-level programs in Engineering, Management, Pharmacy, Medical, Homeopathy, Dental and recurring and professional studies. With campuses in five locations in Madhya Pradesh & Chhattisgarh including the cities of Bhopal, Indore, Gwalior, Jabalpur and Bilaspur LNCT Group of College to meet the ever increasing demands for higher education in India.
Global Institute of Regulatory Affairs (GIRA) is a change that will help you begin & grow your career in Pharma Industry. GIRA through its industrial expertise offers quality educational programs in the field of Regulatory Affairs and QA/QC. It offers Full time, Part time and Distance Learning courses; this flexibility ensures prior commitments are taken care of and at the same time skills are added to their CVs.
Certifications: GIRA is an ISO Certified Institute as per the norms of ISO 9001:2008. It is Accredited by Joint Accreditation System of Australia & New Zealand (JAS-ANZ).
Distance Learning Courses Offered by GIRA:
* Post Graduate Program in Regulatory Affairs (PGDRA- 10 months)
* Certificate Course in e-CTD (4 months)
* Certificate Course in QA/QC (6 months)
Note: Fast Track mode also available for the above given courses.
Program Highlights:
* Completely Online (From Admission to Examination)
* Industry Accepted Course Curriculum & Certificate
* Experienced and Quality Faculty
* Online Examination (Exams from Home)
* Online Interaction (Discussion Forums, GIRA Blog)
* 100 % Placement Assistance & Career Guidance
Candidates Pursuing Courses from GIRA are associated with:
Emcure Pharmaceutical Ltd, Novartis Pharma, Dr Reddys Laboratories Ltd, Wockhardt Pharma, Cipla, Glenmark Pharmaceuticals, Himalaya Company, USV Limited, Mylan Labs, Glaxo Company, Macleods Pharma, Ranbaxy Pharma, Torrent Pharmaceuticals, TCS etc.. etc.. etc..