You are herePharmacognosy
Pharmacognosy
---
Global Entrepreneurship Summit is a global platform to share experience, learning & innovations in entrepreneurship & exploring the global opportunities.
GES is the World's largest entrepreneurship summit specially focused on global business scenario, emerging startups, women entrepreneurship, youth entrepreneurship, global brand creation ,innovations in entrepreneurship & many more interactive sessions by renowned top leading industrialists, global business leaders, policy makers, entrepreneurs, investors, innovators, chairman, CEO & MD of reputed organizations across the globe will gather and share their experiences.

Charotar University of Science and Technology (CHARUSAT) is established with a vision to become a dynamic global institution in knowledge economy through excellence and impact of teaching, research and social contribution. It follows the mission to serve the society by striving to transform it through creation, augmentation, dissemination and perpetuation of knowledge.
Faculty of Pharmacy
Post: Associate Professor, Professor

Jaipur National University (JNU), Jaipur came into existence in the year 2007. Two professional institutes of the Seedling Group, established in 2002, with several technical & professional programmes of studies, were merged with the University to form its major part. In 2008, an expert panel of UGC members accorded approval to our programmes under Clause 2(f) of the UGC Act, 1956. The School of Distance Education and Learning was accorded approval by the Joint Committee of the UGC- AICTE- DEC for offering programmes through Distance Education mode. Besides these mandatory recognitions, the University has earned the trust and goodwill of aspiring students, parents, public and concerned agencies, based on excellence in teaching and sincere emphasis on high standards of research.
School of Pharmaceutical Sciences
Post: Professors, Assistant Professors

MORADABAD EDUCATIONAL TRUST (MET) was established in the year 1996 and started 4 year degree course in Pharmacy in 2009(B.Pharm) under the banner of Faculty of Pharmacy. The institution is situated on the bank of holy river Ram Ganga in the Brass city of India.
Posts: TEACHING POST-PROFESSOR, ASSOCIATE PROFESSOR; NON-TEACHING POST- LAB TECHNICIANS, LAB ATTENDANTS, OFFICE ASSISTANTS, COMPUTER LAB ASSISTANT
The CCRS is the Apex body in India for formulation, co-ordination, development and promotion of research in Siddha. The Council carries out its activities and function through its network of 5 Institutes/Units located in Chennai, Puducherry, Thiruvananthapuram, Palayamkottai and Mettur dam. There is also an attractive performance based time-bound In-situ promotion scheme and special allowance for "Group - A" Medical Doctors and Non-Medical Scientists of this Council. Applications are invited for the following posts to be filled by Direct Recruitment.
Post: Research Officer(Siddha Pharmacy), Research Officer (Pharmacognosy)
Urgent Job Openings, March 2014,
Brahmanand Education & Charitable Trust
Bulandshahr (Uttar Pradesh)
Post: Lecturers, Assistant Professor
Shree Dhanvantary Pharmacy College is a pioneer Education Institute and Research Centre in South Gujarat. The Institute is located in the sprawling campus of 8.32 acres, in Kim. Shree Dhanvantary Pharmacy College has built its own credentials in a short span of seven years. The institute caters to students opting for D.Pharm. B.Pharm, M.Pharm and Ph.D. Post graduation in Pharmacy is presentaly the institute running post graduate in Pharmacy in Pharam Chemistry, Pharamcology ,Quality Assurance and Pharmaceutics Barnaches. Shree Dhanvantary Pharmacy College is one among the rare institutes which has Permanent research collaboration with Ribosome Pharma Pvt. Ltd. which is FDA approved Drug Testing Laboratory. The facilities available in this institution are unique and the students get a real time feel of research in Pharmaceutical Industries. The institute has a very good industrial collaboration with a very active placement and counselling cell.
Post: Principal, Professor, Associate Professor, Assistant Professor

Manav Bharti University established in 2009 under the H.P. Private University (Establishment and regulation) Act, is owned by Manav Bharti Charitable Trust with the aim to advance and disseminate the knowledge and maintain highest standard of learning through teaching, research, extension education programme and conceptual aspects relevant to the need of the state. It is located in the rural backdrop of Himachal Pradesh and in equidistant (65km) from both Chandigarh and Shimla, 35 km away from Kalka railway station and 6 km away from NH 22 on Kamarhati- Sultanpur road (State highway 6) at Laddo in district Solan (Mushroom city of India).
New College opening in Chithali, Palakkad, Kerala. - Sanjo College of Pharmaceutical Studies.
Post: Associate Professors

Sanjo College of Pharmaceutical Studies, Chithali, Palakkad, Kerala is looking for vibrant M.Pharm candidates specialized in Pharmaceutics, Pharmacology, Pharmaceutical Chemistry and Pharmacognosy.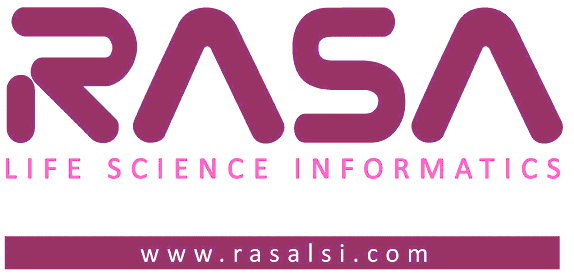 RASA Life Science Informatics in collaboration with Padmashree Dr. D. Y. Patil Institute of Pharmaceutical Science and Research
Is organizing the
"4th National Level Workshop on Computer Aided Drug Designing"