You are herePharmacognosy
Pharmacognosy
---
In the year 1963, after liberation of Goa in 1961, the institute was renamed as " GOA COLLEGE OF PHARMACY" and shifted to the present premises which was formerly a Portuguese school. This pharmacy course was upgraded to a full fledged degree course of Bachelor of Pharmacy under University of Bombay. Diploma in Pharmacy course was started in 1966. Later in 1970, the college was recognized for Master's degree in Pharmacy entirely by Research, under University of Bombay.
The college is now affiliated to Goa University , is approved by Pharmacy Council of India (PCI) , All India Council for Technical Education (AICTE), New Delhi and is run by Government of Goa.
The IIMT Group of colleges was founded in the year 1994. Since then the group has grown impressively and achieved exemplary recognition from corporate, academia, and professional circles.
At IIMT we are committed to provide a value driven culture along with creating a professional environment. The IIMT as a group is large and diversified group and imparts knowledge in field of Engineering, Management, Medical Sciences, Hotel Management, Nursing, Education, Law etc. The IIMT group has more than 1330 highly qualified and experienced faculty members in their respective functional areas. IIMT boasts of having more than 20,000 students in various courses in five campuses.

Mahatma Gandhi University, one of the four affiliating universities in Kerala, is the premier educational institution that strives to fulfil the higher educational needs of the people of Central Kerala. Set on the sprawling 110-acre campus called Priyadarshini Hills at Athirampuzha, 13 kms off Kottayam, the University also has seven satellite campuses in parts of Kottayam and the neighbouring districts. The University was established on 2 October 1983 and has jurisdiction over the revenue districts of Kottayam, Ernakulam, Idukki and parts of Pathanamthitta and Alappuzha.

OMICS Group Conferences invites all the participants across the globe to attend International Conference and Exhibition on Pharmacognosy, Phytochemistry & Natural Products during October 21-23, 2013 at Hyderabad, India.

The Foundation has been established with a mission to be a nucleus of excellence in varied fields of education with positive attitude, high values, commitment and dedication.
With the blessing of his respected mother & father Dr. D.K. Modi, Chairman cum President, under whose able guidance the Foundation offers a series of Technical and Professional Programmes. Each of the Foundation Institute is dedicated to offer an unrivaled learning, self- development and career building environment and facilities. At present, the Foundation is nurturing the future of more than 35,000 students,enrolled with the Colleges.
The Birla Institute of Technology was established in the year 1955 at Mesra, Ranchi, Jharkhand by the Philanthropist – Industrialist Mr. B.M. Birla with a vision to establish a world – class institution to cater Engineering, Technology, Pharmaceutical, Management and other allied sciences. The institute over last decade ranked well within top ten of the best Technical Universities of the country. The Institute offers Undergraduate, Postgraduate and Doctoral Programs.

QUALITY IMPROVEMENT PROGRAMME 2013


The National Institute of Pharmaceutical Education and Research (NIPER) at S.A.S. Nagar (Mohali) was created as a centre of excellence in imparting higher education, research and development in pharmaceutical sciences and is the first Institute of its kind in the country. The Institute was declared as an Institute of National Importance by the Government of India through an Act of Parliament, notified on 26th June 1998. During the years 2007 and 2008, Govt. of India established six more NIPERs at the following locations with the help of mentor institutes.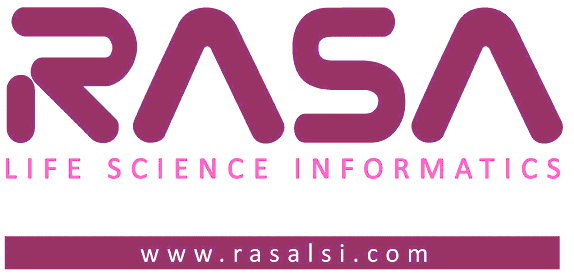 Training Programme @ RASA-LSI
REGISTER NOW ..!


About RASA

RASA Life Science Informatics, a Bio-Chemoinformatics company based in Pune, provides unmatchable training facilities to students and professionals in Life Science Informatics. We are now launching a 100% Job oriented Training program, Academic & Industrial Projects to enable anyone and everyone to get trained and get placed.
RASA Industrial Training/Project IN Bio/Chemo informatics:
RASA provide summer/winter/industrial certification courses and projects of duration 1 month to 6 months in field of Bioinformatics/ Chemoinformatics & Software Development. One week of hands-on project training will be provided to students. These training/project modules will enable the candidate to develop skills that will provide them confidence and skills to enter any Biotech, Bioinformatics, Pharmacy, Research & Development software and Life Science industry. Intensive Industry-oriented training and project Topics.
RASA Exclusive Pharma Training:
Our laboratories are very well equipped and enriched with ultra-modern facilities designed according to the norms of statutory bodies. The sophisticated instruments available include Auto-analyzer, Plethysmometer (Hugo-Basile,Italy) , Histamine Chamber, Metabolic cages. The department is involved in active research at molecular level in preclinical screening of lead molecules from synthetic as well as natural origin.
Integrating the classroom and laboratory experience is the main objective of the training course. The session will cover conceptual understanding related to industrial training models along with practical exposure to experimental techniques.
Pharmaceutical Training & Projects topics are as follows:
Experimental Pharmacology

Analytical Instrumentation/Quality Control

Structural Elucidation of Organic Compounds
RASA Training Information Brochure & Placement Record:
Candidate will get Training & Placement Assistance
Copyright © 2013 PharmaTutor.org.

Program-Coordinator
RASA Life Science Informatics ,301,Dhanashree construction, opp Chitaranjan vatika, Model colony,Shivaji nagar, Pune 411016.
Phone: 020 – 65600408 , 08007594458
Email: info@rasalsi.com , www.rasalsi.com
The B. S. Anangpuria Institute of Pharmacy was established in the pleasant and peaceful environs of Faridabad. Situated a lush, verdant 41 acre campus, the college began by offering a Degree Course in 2003 and then Diploma course started in 2005. Degree course is affiliated to Pt. P. B. D. Sharma University of Health Sciences, Rohtak whereas the Diploma is affiliated to State Board of Technical Education, Haryana. Both the courses are duly approved by A.I.C.T.E., Pharmacy Council of India, Delhi & Govt. of Haryana.

This seat of higher learning came into existence on August 26, 1975, vide Government of Uttar Pradesh Notification No. 10/15-60/74 under the provision of the U.P. Universities Act. However, though belonging to the younger generation of the Indian Universities, the Bundelkhand University has fast transformed into a University of excellence offering opportunities to the aspiring youths to pursue higher education.
Post: Professor, Reader