You are herePharmacognosy
Pharmacognosy
---
New College opening in Chithali, Palakkad, Kerala. - Sanjo College of Pharmaceutical Studies.
Post: Associate Professors

Sanjo College of Pharmaceutical Studies, Chithali, Palakkad, Kerala is looking for vibrant M.Pharm candidates specialized in Pharmaceutics, Pharmacology, Pharmaceutical Chemistry and Pharmacognosy.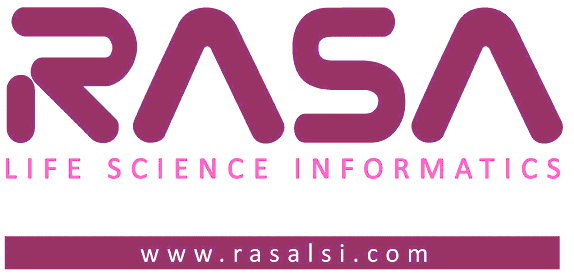 RASA Life Science Informatics in collaboration with Padmashree Dr. D. Y. Patil Institute of Pharmaceutical Science and Research
Is organizing the
"4th National Level Workshop on Computer Aided Drug Designing"
Central Institute of Medicinal and Aromatic Plants, popularly known as CIMAP, is a frontier plant research laboratory of Council of Scientific and Industrial Research (CSIR).
The Central Council for Research in Homoeopathy (CCRH), New Delhi, an autonomous body under the Department of AYUSH, Ministry of Health and Family Welfare, Govemment of India intends to engage the following categories of personnel on contract basis for posting in its peripheral InstitutesA]nits located throughout the counhy. The engagement will be purely on contract basis and selection will be made through Walk-in- Interview to be held on 8th February (Saturday)' 2014 at 10.30 A.M:
Post: Senior Research Fellow (Botany)
Jiwaji University was established as a teaching and affiliating University on 23rd May 1964, under the provision of M. P. Government Ordinance no. 15 of 1963. Dr. Sarwapalli Radhakrishanan, the then President of India, laid the foundation stone of the University Campus on 11th December 1964
Right from its inception, Jiwaji University started with a status of a residential and an affiliating University. The territorial jurisdiction of the affiliation extends to six districts of Gwalior and Chambal Division, viz., Gwalior, Morena, Bhind, Guna, Shivpuri and Datia. To begin with, the University had a total of 29 affiliated colleges. Those have steadily increased to more than 100 colleges. Till date of 26 Government and 7 non-Government colleges impart teaching up to postgraduate level. Some of the colleges have also developed into recognized research centers.
Application on the prescribed forms available on jiwaji university website are invited from eligible candidates for the following contractual teaching posts in school of studies in pharmaceutical sciences

Post: Teaching Position

The College of Pharmacy, Medha was established in the year 2003 under the auspices of Meruling Shikshan Sanstha, Dare Khurd (Satara). The College is recognized by The Government of Maharashtra and affiliated to Shivaji University, Kolhapur, approved by the Pharmacy Council of India (PCI) and All India Council of Technical Education (AICTE), New Delhi. It is located at Medha in a sprawling pollution free campus which is 20 KM away from Satara City. The College is housed in a campus with most conducive atmosphere for academic preference. Vision Our Institute will serve as a focus towards the pinnacle of academic leadership for the profession of Pharmacy. Our Institute will elevate with a culture of mutual care and commitment by providing a satisfying and exciting work environment, continuous learning and research opportunities. Our Institute will elevate the culture of mutual care and commitment by providing a satisfying and exciting study environment, continuous learning and research opportunities. Mission To retain the position as one of the premier pharmacy college, it will have excellent educational system. To create a difference in the health delivery system and well being of society, it will have advanced pharmaceutical education, research and service.
Application are invited from eligible candidates for the following posts.
Post: Principal, Professor, Associate Professor, Assistant Professor

The Institute of Chemical Technology (ICT) Mumbai was established as the Department of Chemical Technology on 1st October, 1933 by the University of Mumbai, through active support of industries and philanthropists. The Institute was most popularly known as UDCT, Mumbai. Research has been an integral part of ICT since its inception and it has created over 500 first generation entrepreneurs. The UDCT grew significantly in stature and was granted autonomy under UGC regulations by the University of Mumbai and further converted in to an Institute on 26th January, 2002. Under the World Bank TEQIP programme, the Maharashtra government granted it full autonomy in June 2004.
IEC Group, found its genesis way back in the year 1981 when Sh. R.L. Gupta, laid the stone to found India Education Centre under his aegis with a dream to make India leader in Information Technology soon it become the frontrunner in imparting IT Education. In year 1994 with aim of expansion it was corporatized and India Education Centre Ltd. was founded later named IEC Softwares Ltd. and now IEC Education Ltd. (ISO:9001). IEC with a market capitalization of over 50 crore rupees one of the pioneers in India, in the field of Information Technology has been a frontrunner in imparting IT training and Education at the length and breadth of the Country. IEC Education Limited is Listed on Bombay, Delhi, Jaipur Stock Exchanges.

Post: Professor, Associate Professor, Assistant Professor
Maharashtra Public Service Commission (MPSC) is a Constitutional Body established Under Article 315 of Constitution of India which provides a smooth and efficient functioning of the Government of Maharashtra (GoM) by providing suitable candidates for various Government posts and advise them on various service matters like formulation of Recruitment Rules (RR), advise on promotions, transfers and disciplinary actions etc. As per Article 320 of the Constitution of India, MPSC
Ashokrao Mane Group of Institutions is one of the 'Rural-semi Urban-society centered and focused educational institute's group. When Ashokrao Mane dreamt of education, Shri Balasaheb Mane Shikshan Prasarak Mandal took its birth, with a holy intension bridging the gap between 'literate & illiterate'. Shikshan Prasarak Mandal's founder President Ashokrao Mane believed that, it is need of rural India to establish different educational Institutes. Accordingly, near about 30 various educational institutes are established for quenching the thirst of knowledge oriented people. The educational campus is located at Vatar Turf Peth Vadgaon; Tal-Hatkanangale; Dist-Kolhapur. The campus is spreaded across 20 acres of lush greenery with well planed infrastructure.
Applications are invited from eligible candidates for the following posts to be filled in colleges M. Pharm Section
Post: Professor, Associate Professor, Assistant Professor