Zoology
---
Pune is the main educational center of Maharashtra. Numerous students from every corner of India and the world come to Pune. It is quite safe and peaceful city as compared to other educational centers in India. The climate of Pune is pleasant and good for health. The city of Pune houses many well-known, established institutes and colleges. Savitribai Phule Pune University is one of the finest and most popular educational centers in the city. It offers excellent programs in various areas including Science, Commerce, Arts, Languages and Management Studies.
Post: Research Associates, Project Assistants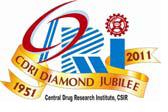 CSIR-Central Drug Research Institute, Lucknow is a premier R&D Institute under the aegis of Council of Scientific and Industrial Research (CSIR), New Delhi which is an autonomous body under Department of Scientific and Industrial Research, Government of India. The institute is engaged in the development of new drugs and diagnostics in various therapeutic areas like malaria, tuberculosis, filarial, leishmania, cancer, thrombosis, hypertension, dementia, diabetes, lipid disorders, gastric ulcer, osteoporosis, prostatic hyperplasia, etc.
Walk-in-interview for engagement of Project Staff under different Projects to be held on 18-09-2014 (For Position Code No. 001 to 009) and 19-09-2014 (For Position Code No. 010 to 016 ) as per the details given below:-
The Tata Memorial Hospital was initially commissioned by the Sir Dorabji Tata Trust on 28 February 1941 as a center with enduring value and a mission for concern for the Indian people.
In 1952 the Indian Cancer Research Centre was established as a pioneer research institute for basic research - later called the Cancer Research Institute (CRI). In 1957 the Ministry of Health took over the Tata Memorial Hospital. The transfer of the administrative control of the Tata Memorial Centre (Tata Memorial Hospital & Cancer Research Institute) to the Department of Atomic Energy in 1962 was the next major milestone. The Tata Memorial Hospital and Cancer Research Institute merged as the two arms of the Tata Memorial Centre (TMC) in 1966 as a classic example of private philanthropy augmented by Government support with a mandate for Service, Education & Research in Cancer.
Post: Research Fellow (Non- Medical)
National Institute for Research in Reproductive Health (NIRRH), formerly known as Institute for Research in Reproduction is a premier research institute of the Indian Council of Medical Research (ICMR). It is situated in the vicinity of a number of hospitals and research institutes in central Mumbai. Since its inception in 1970, it has been making vigorous efforts to improve the reproductive health of people through research, education and health care services.
Applications are invited through Walk-in-Interview on 10-09-2014 between 09:00 hrs. and 12:00 hrs. for the following vacancies under Non-Institutional ad-hoc projects.
Post: Junior Research Fellow

The Council of Scientific and Industrial Research (CSIR) is an autonomous organization under the Ministry of Science & Technology, Government of India. It is amongst the foremost scientific and industrial research set-ups in the world, having state-of-the-art infrastructure and scientific and technical manpower second to none, CSIR covers practically the entire spectrum of scientific and industrial R&D of national and international importance. This ranges from aerospace to ocean exploration, micro-electronics to structural and environmental engineering, smart materials to mechatronics, petrochemicals to synthetic biology and from robotics and micro-machines to drugs & pharmaceuticals and agrochemicals.
Applications are invited for filling up temporary positions of Junior Project Fellow (1 no.) on contract basis, as per the following details:
Post: Junior Project Fellow (1 no.)
Eligible candidates are invited to attend a WALK-IN-INTERVIEW on the following dates at 9.30 A.M. sharp for the following posts on the ad hoc research project entitled "Nutritive Value of Indian Foods – Integrated Indian Food Composition Tables" at this Institute. The essential qualification, experience, consolidated salary and service tenure are as under:
Post: Scientist, Technical Assistant

Swanzo Care Diagnostics is the leading multinational patient recruitment service provider, working in 20 countries and 54 languages, with the experience of more than 40 conditions. We serve customers from Pharmaceuticals Industry, Biotechnological Industry, Medical Devices Industry, Clinical Industry, Healthcare Industry.
We provide innovative, customized solutions in the following areas:Patient recruitment, Patient Screening and Patient Retention
Post: Clinical Research Coordinator- All India
Sree Chitra Tirunal Institute for Medical Sciences & Technology (SCTIMST), Thiruvananthapuram is an Institute of National Importance established by an Act of the Indian Parliament and under the 2 administrative control of the Department of Science and Technology, Government of India.
The Government of Tamil Nadu established the Periyar University at Salem on 17th September 1997 as per the provisions of the Periyar University Act, 1997. The University covers the area comprising the districts of Salem, Namakkal, Dharmapuri and Krishnagiri. The University got the 12(B) and 2f status from the University Grants Commission and has been accredited by NAAC with B+ grade in 2007.
Post: Project Assistant (1- General)
Banaras Hindu University ranks among the first few in the country in the field of academic and research output. This university has two campuses, 3 institutes, 16 faculties, 140 departments, 4 advanced centers and 4 interdisciplinary schools. The University is making its mark at the national and international levels in a number of frontier areas of Science, Social Science, Technology, Medicine and Agriculture etc.
Post: Senior Research Fellow