Zoology
---

Cactus Communications—a company dedicated to the pursuit of good English. We provide editing, educational, transcription, and training services to individual and institutional clients worldwide. All our businesses are linked together by one common factor—great written English. Since our establishment in April 2002, we have carved a niche for ourselves as a company providing language solutions of the highest quality.
National Institute for Research in Reproductive Health (NIRRH), formerly known as Institute for Research in Reproduction is a premier research institute of the Indian Council of Medical Research (ICMR). It is situated in the vicinity of a number of hospitals and research institutes in central Mumbai. Since its inception in 1970, it has been making vigorous efforts to improve the reproductive health of people through research, education and health care services.
Applications are invited through Walk-in-Interview on 20-11-2014 between 09:00 hrs. and 12:00 hrs. for the following vacancies under Non-Institutional ad-hoc projects.
Post: Junior Research Fellow

The Institute of Life Sciences was conceived in the context of globalization, to foster research competence in India and to bridge the divide between academic research and the pharmaceutical & biotechnology industries. The institute was incorporated as a non-profit entity under Section 25 of the Indian companies act, facilitating operational autonomy. Construction of the ILS building comprising 44 labs and an administrative block and spanning -130,000 sq.ft. in area, began in 2004 and was completed in January 2007. The institute was inaugurated as a public-private partnership research institute on 29th January 2007, a culmination of the efforts and initiative of the Andhra Pradesh state government, Dr.
The Tata Memorial Hospital was initially commissioned by the Sir Dorabji Tata Trust on 28 February 1941 as a center with enduring value and a mission for concern for the Indian people.
In 1952 the Indian Cancer Research Centre was established as a pioneer research institute for basic research - later called the Cancer Research Institute (CRI). In 1957 the Ministry of Health took over the Tata Memorial Hospital. The transfer of the administrative control of the Tata Memorial Centre (Tata Memorial Hospital & Cancer Research Institute) to the Department of Atomic Energy in 1962 was the next major milestone. The Tata Memorial Hospital and Cancer Research Institute merged as the two arms of the Tata Memorial Centre (TMC) in 1966 as a classic example of private philanthropy augmented by Government support with a mandate for Service, Education & Research in Cancer.
Required Research Fellow (Non- Medical) on "Use of Mobile Phone and the risk of Brain Tumour" Project (A/c No.3059) Initially for a period of six months
Agharkar Research Institute (ARI) is an autonomous, grant-in-aid research institute of the Department of Science and Technology (DST), Goverment of India. It was established in 1946 by the Maharashtra Association for the Cultivation of Science as MACS Research Institute and renamed as ARI in 1992 in honour and memory of its founder Director, late Professor S.P. Agharkar.
Post: Junior Research Fellow, Senior Research Fellow

One position of Junior Research fellow is available at the Department of Polymer Science & Technology under the guidance of Prof. P. P. Kundu for a DST, West Bengal sponsored research project entitled "Synthesis of Derivatives of Chitosan and their IPNs for Oral insulin Delivery".
Post: Junior Research fellow
Motilal Nehru National Institute of Technology Allahabad [MNNIT Allahabad], an Institution of National Importance declared by the Act of Parliament and a premier technical institution of the Country, offers several undergraduate, postgraduate and doctoral programmes in Technology, Science, Management & allied areas, and also provides excellent ambience for academic research and co-curricular activities.
Applications are invited for faculty positions at the level of Assistant Professor in various departments of the Institute.
Post: Assistant Professor
GeBBS is a leading provider of healthcare Business Process Outsourcing services to Healthcare Providers (Medical Billing companies, Hospitals, Faculty Practices, ASC's, LTC's, etc.) and Pharmacies. We help our clients succeed by leveraging on our domain expertise and technology platforms along with our cost effective approach to global outsourcing.

Post: Medical Coding Executive

Pune is the main educational center of Maharashtra. Numerous students from every corner of India and the world come to Pune. It is quite safe and peaceful city as compared to other educational centers in India. The climate of Pune is pleasant and good for health. The city of Pune houses many well-known, established institutes and colleges. Savitribai Phule Pune University is one of the finest and most popular educational centers in the city. It offers excellent programs in various areas including Science, Commerce, Arts, Languages and Management Studies.
Post: Research Associates, Project Assistants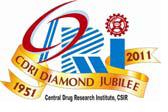 CSIR-Central Drug Research Institute, Lucknow is a premier R&D Institute under the aegis of Council of Scientific and Industrial Research (CSIR), New Delhi which is an autonomous body under Department of Scientific and Industrial Research, Government of India. The institute is engaged in the development of new drugs and diagnostics in various therapeutic areas like malaria, tuberculosis, filarial, leishmania, cancer, thrombosis, hypertension, dementia, diabetes, lipid disorders, gastric ulcer, osteoporosis, prostatic hyperplasia, etc.
Walk-in-interview for engagement of Project Staff under different Projects to be held on 18-09-2014 (For Position Code No. 001 to 009) and 19-09-2014 (For Position Code No. 010 to 016 ) as per the details given below:-