Zoology
---
GeBBS is a leading provider of Healthcare BPO and IT services to Hospitals and Providers. We are ISO 9001 certified firm based in Englewood Cliffs, NJ, with multiple offshore delivery centers in India. We focus on providing Business Process Outsourcing (BPO) and Information Technology (IT) Solutions to Healthcare Providers and Payers. We help our clients succeed by leveraging on our domain expertise and our innovative and cost effective approach to on-shore/ off-shore outsourcing.
Post: Medical Coding Executive (50 posts)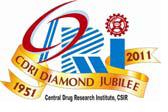 CSIR-Central Drug Research Institute, Lucknow is a premier R&D Institute under the aegis of Council of Scientific and Industrial Research (CSIR), New Delhi which is an autonomous body under Department of Scientific and Industrial Research, Government of India. The institute is engaged in the development of new drugs and diagnostics in various therapeutic areas like malaria, tuberculosis, filarial, leishmania, cancer, thrombosis, hypertension, dementia, diabetes, lipid disorders, gastric ulcer, osteoporosis, prostatic hyperplasia, etc.
Applications on the prescribed forms are invited from the eligible Indian Nationals for the following posts:-
Post: Project Junior Research Fellow, Project Fellow, Senior Project Fellow, Project Assistant

National Institute of Pharmaceutical Education and Research (NIPER) is the first national level institute in pharmaceutical sciences with a proclaimed objective of becoming a centre of excellence for advanced studies and research in pharmaceutical sciences. The Government of India has declared NIPER as an 'Institute of National Importance'. It is an autonomous body set up under the aegis of Department of Pharmaceuticals, Ministry of Chemicals and Fertilizers, Government of India. The Institute is conceived to provide leadership in pharmaceutical sciences and related areas not only within the country, but also to the countries in South East Asia, South Asia and Africa. NIPER is a member of Association of Indian Universities and Association of Commonwealth Universities.
Institute of Bioresources and Sustainable Development (IBSD), Imphal, a research institute under Department of Biotechnology, Govt. of India, invites applications from the suitable candidates for the following positions for its extramural research project funded by DBT. Prescribed application format is available at the Institute's website or from the receptionist of the Institute. Duly fill in application form along with photo copies of attested certificate / testimonials in support of age and educational qualifications with recent self attested passport size photograph of the candidate may be submitted to the undersigned on or before 20th April, 2014 during Office hour. Only eligible / short listed candidates will be intimated for an interview before the selection committee. The selection procedure will be strictly adhered to Govt. of India norms.
Title of the project and name of funding agency: Chronobiology of extra pineal source of melatonin and its mechanism of biosynthesis in the context of the regulation of annual reproductive cycle in carp
Spons. By DBT, GoI
Kerala Forest Research Institute (KFRI) is a leading organization in the field of research in tropical forestry, biodiversity and bioresource utilization. To consolidate our position and to prepare for the emerging challenges in these areas, we invite dynamic and talented Scientists who are actively pursuing research in selected disciplines, to join our team. KFRI offers the CSIR scales of pay and other benefits (Scientist B: Rs. 15600-39100 + grade pay Rs. 5,400/- and Scientist-E1 Rs. 15600-39100 + grade pay Rs. 7,600/-) to scientists.
Post: Project Fellow
The Indian Council of Medical Research (ICMR), New Delhi, the apex body in India for the formulation, coordination and promotion of biomedical research, is one of the oldest medical research bodies in the world. As early as in 1911, the Government of India set up the Indian Research Fund Association (IRFA) with the specific objective of sponsoring and coordinating medical research in the country. After independence, several important changes were made in the organisation and the activities of the IRFA. It was redesignated in 1949 as the Indian Council of Medical Research (ICMR) with considerably expanded scope of functions.

Post: Junior Research Fellowship (JRF)

The University has to serve the need of the whole Marathwada region with a common historical and cultural. The name of city however illustrious cannot be exercise the same spell upon the imagination of the Marathwada People. The name of the University must be such that it will make an emotional appeal to the heart and minds of the people. The name Marathwada has that advantage, therefore it was named as "Marathwada University" on 14th January 1994 the University was renamed "Dr. Babasaheb Ambedkar Marathwada University" to pay homage to work done by Dr. Babasaheb Ambedkar for the educational development of Marathwada region. The University Campus covers an area of more then 650 Acres of land. The main approach road is from the south, which is about a mile and a quarter in length. The hills provide a picturesque background with silvery streak of small cascades during the rain. The famous Aurangabad Caves embedded in the Campus. The Suneri Mahal (Golden Palace) an ancient monument at the foot of the hills, is at the Centre of the Campus. The Bibi Ka Makabara helps to break the monotony of landscape to the north cast of the campus.
Applications are invited for One posts of Research/Proiect Fellows under the DST/SERB Major Research Project entitled "Impairment in reproductive behavior in fresh water fishes due to heavy metal pollulion in Maharashtra" sanctioned by DST/SERB, New Delhi to Dr. Y.K.Khillare, Professor & Head, Department of Zoology of this University.
National Institute for Research in Reproductive Health (NIRRH), formerly known as Institute for Research in Reproduction is a premier research institute of the Indian Council of Medical Research (ICMR). It is situated in the vicinity of a number of hospitals and research institutes in central Mumbai. Since its inception in 1970, it has been making vigorous efforts to improve the reproductive health of people through research, education and health care services.
Applications are invited through Walk-in-Interview on 17-04-2014 between 09:00 hrs. and 12:00 hrs. for the following vacancy under Non-Institutional ad-hoc project.

Post: Junior Research Fellow
Omega Healthcare has extensive experience in providing services in a variety of hospital-based and office-based physician specialties. We also have experience in providing services to A/R Management companies and their hospital clients for their credit balance account, regular accounts receivable and facility coding needs. Our delivery organization is driven by quality and Six Sigma methodologies, which ensure improved processes and client satisfaction.
Post: Trainee Coder
GeBBS is a leading provider of healthcare Business Process Outsourcing services to Healthcare Providers (Medical Billing companies, Hospitals, Faculty Practices, ASC's, LTC's, etc.) and Pharmacies. We help our clients succeed by leveraging on our domain expertise and technology platforms along with our cost effective approach to global outsourcing.

Post: Medical Coding Executive