You are hereLife Sciences
Life Sciences
---
Defence Research Laboratory (DRL), Tezpur, under the aegis of Defence Research and development Organisation (DRDO) is engaged in R & D work in the field of management of vectors and vector-borne diseases, biodegradation of organic waste, biotechnology, water quality improvement and utilization of natural resources of northeast India. DRL is equipped with state-of-the-art infrastructure facilities for undertaking pioneering research with defence applications. It provides with excellent environment, motivation and personality development prospects for the talented students, dreaming of unparalleled success in their professional endeavors.

Defence Research Laboratory is looking for meritorious young and meritorious Indian nationals who are creative, have passion and desire to pursue research in the frontier/high altitude areas of Assam and Arunachal Pradesh.
Post: Research Associate, Junior Research Fellow

Jaypee Institute of Information Technology, Noida was established in the year 2001 and has been declared as a "Deemed to be University" under Section 3 of UGC Act 1956. The undergraduate programs of the University have been accredited by the National Board of Accreditation of AICTE. JIIT's state-of-the-art, environmentally conditioned campus comprises smart buildings with Wi-Fi connectivity covering the Academic Block, Business School cum Research Block, Faculty Residences, Student Hostels and Annapurna. Well equipped modern laboratories and an intellectually stocked Learning Resource Centre with over 43750 books and 1.7 lacs E-Resources and resources provide a pleasant and stimulating ambience.
Applications are invited for the post of Junior Research Fellow for the following time-bound sponsored project as per the details given below:
Post: Junior Research Fellow- One

The Advanced Centre for Treatment, Research and Education in Cancer (ACTREC, Kharghar, Navi Mumbai is the new state-of-the-art R&D satellite of the Tata Memorial Centre (TMC), which also includes under its umbrella the Tata Memorial Hospital (TMH), the largest cancer hospital in Asia. ACTREC has the mandate to function as a national centre for treatment, research and education in cancer. TMC is an autonomous grant-in-aid institution of the Department of Atomic Energy (DAE), Government of India. It is registered under the Societies Registration Act (1860) and the Bombay Public Trust Act (1950). Its Governing Council is headed by the Chairman, Atomic Energy Commission, Government of India.

To work on Project in Translational Research Laboratory Area of Research – "DNA damage repair and cancer"
National Chemical Laboratory (CSIR-NCL), Pune, established in 1950, is a constituent laboratory of Council of Scientific and Industrial Research (CSIR). CSIR-NCL is a science and knowledge based research, development and consulting organization. It is internationally known for its excellence in scientific research in chemistry and chemical engineering as well as for its outstanding track record of industrial research involving partnerships with industry from concept to commercialization.

The Council's Regional Medical Research Centre for Tribals started functioning in 1984, at Jabalpur, from three rooms in Medical College with a handful of staff. The centre continued functioning from Medical college till 1990 to address mainly to the study of the health and nutritional problems of the tribal populations, including nutritional disorders, common communicable diseases, environmental health problems, etc. The State Health has utilized the expertise of the scientists in planning, monitoring and evaluation of tribal health and other developmental programs in tribal areas of Madhya Pradesh and Chhattisgarh and also in training health functionaries of these states.
North-Eastern Hill University was set up by an Act of Parliament and notified on 19th July 1973. The objectives of the University, as laid down in the act, are "to disseminate and advance knowledge by providing instructional and research facilities in such branches of learning as it may deem fit; to pay special attention to the improvement of the social and economic conditions and welfare of the people of the hill areas of the North-eastern region, and in particular, the intellectual, academic and cultural advancement".
Post: Junior Research Fellow
Cognizant is a leading provider of information technology, consulting, and business process outsourcing services, dedicated to helping the world's leading companies build stronger businesses. Headquartered in Teaneck, New Jersey (U.S.), Cognizant combines a passion for client satisfaction, technology innovation, deep industry and business process expertise, and a global, collaborative workforce that embodies the future of work.
Post: Data Analyst (CDM) and Team Leader (CDM)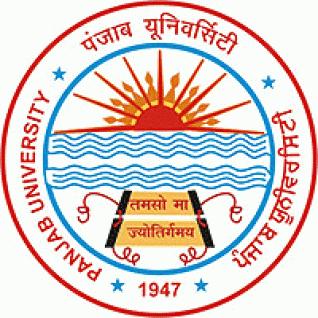 The University Institute of Pharmaceutical Sciences of the Panjab University is a premier institution of Pharmaceutical Education and Research in the country. The institute has covered a long and glorious journey of 76 years starting from Lahore in 1944 and finally settling to the present campus in Chandigarh at the foothills of Himachal. In its travelogue, the institute crossed multiple milestones and continue to head ahead towards the well-defined goals. The elevation of the status from department to the level of an institute i.e. University Institute of Pharmaceutical Sciences in 1994, and hosting of Indian Pharmaceutical Congress in the same year, two presidential honors of the Indian Pharmaceutical Congresses to its faculty members, a special recognition by the UGC by granting SAP in 1993 and COSIST in 1981 establishment of ICMR Advanced Centre for standardization of Drugs of Indian System of Medicine are some of the major hallmarks on the path treaded so far.
Applications are invited from the eligible candidates for the position of a Scientific Assistant (one), purely on temporary basis and co-terminus with the project.
Hospira is the world's leading provider of injectable drugs and infusion technologies. Through our broad, integrated portfolio, we are uniquely positioned to Advance Wellness™ by improving patient and caregiver safety while reducing healthcare costs.
Through our offering of high-quality, lower-cost generic medications, we continue to help reduce the overall costs of healthcare — to improve both the affordability of care for patients and the financial strength of the global healthcare system.
Post: Senior Research Associate - Biologics
Agharkar Research Institute (ARI) is an autonomous, grant-in-aid research institute of the Department of Science and Technology (DST), Goverment of India. It was established in 1946 by the Maharashtra Association for the Cultivation of Science as MACS Research Institute and renamed as ARI in 1992 in honour and memory of its founder Director, late Professor S.P. Agharkar.
Post: Junior Research Fellow (3) under the RGSTC sponsored Project (SP-231).