You are hereLife Sciences
Life Sciences
---
The Advanced Centre for Treatment, Research and Education in Cancer (ACTREC, Kharghar, Navi Mumbai is the new state-of-the-art R&D satellite of the Tata Memorial Centre (TMC), which also includes under its umbrella the Tata Memorial Hospital (TMH), the largest cancer hospital in Asia. ACTREC has the mandate to function as a national centre for treatment, research and education in cancer. TMC is an autonomous grant-in-aid institution of the Department of Atomic Energy (DAE), Government of India. It is registered under the Societies Registration Act (1860) and the Bombay Public Trust Act (1950). Its Governing Council is headed by the Chairman, Atomic Energy Commission, Government of India.

Post: Research Associate, Project Assistant
Department of Biotechnology, Faculty of Science. Jamia Hamdard, New Delhi will be holding a Walk-in-Interview for the award of Four UGC-BSR Research Fellowships with the purpose of providing opportunities to meritorious students to undertake research in the thrust areas of the Metabolic Department: Engineering of Plant Metabolites and Proteomics Based Biomarkers.
Post: UGC BSR Fellowships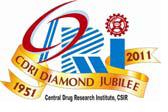 CSIR-Central Drug Research Institute, Lucknow is a premier R&D Institute under the aegis of Council of Scientific and Industrial Research (CSIR), New Delhi which is an autonomous body under Department of Scientific and Industrial Research, Government of India. The institute is engaged in the development of new drugs and diagnostics in various therapeutic areas like malaria, tuberculosis, filarial, leishmania, cancer, thrombosis, hypertension, dementia, diabetes, lipid disorders, gastric ulcer, osteoporosis, prostatic hyperplasia, etc.
Applications on the prescribed forms are invited from the eligible Indian Nationals for the following posts:-
Post: Project Junior Research Fellow, Project Fellow, Senior Project Fellow, Project Assistant

Thomson Reuters is the leading source of intelligent information for the world's businesses and professionals, providing customers with competitive advantage. Intelligent information is a unique synthesis of human intelligence, industry expertise and innovative technology that provides decision-makers with the knowledge to act, enabling them to make better decisions faster. Through its more than 50,000 people across 93 countries, Thomson Reuters delivers this must-have insight to the financial, legal, tax and accounting, scientific, healthcare and media markets, and is powered by the world's most trusted news organization.

Post: Associate Research Analyst - JREQ016892
Indian Institute of Technology Guwahati, the sixth member of the IIT fraternity, was established in 1994. The academic programme of IIT Guwahati commenced in 1995. At present the Institute has eleven departments and three inter-disciplinary academic centres covering all the major engineering, science and humanities disciplines, offering BTech, BDes, MA, MDes, MTech, MSc and PhD programmes. Within a short period of time, IIT Guwahati has been able to build up world class infrastructure for carrying out advanced research and has been equipped with state-of-the-art scientific and engineering instruments.

inVentiv Health Clinical, a leader in drug development services, has a global infrastructure, therapeutic expertise, and commitment to quality that is unmatched in the industry. For pharmaceutical, biotechnology, generic drug, and medical device companies of all sizes around the world, inVentiv Health Clinical can help you transform promising ideas into commercial reality.
Post: Safety Associate I
National Institute of Pharmaceutical Education and Research (NIPER) is the first national level institute in pharmaceutical sciences with a proclaimed objective of becoming a centre of excellence for advanced studies and research in pharmaceutical sciences. The Government of India has declared NIPER as an 'Institute of National Importance'. It is an autonomous body set up under the aegis of Department of Pharmaceuticals, Ministry of Chemicals and Fertilizers, Government of India. The Institute is conceived to provide leadership in pharmaceutical sciences and related areas not only within the country, but also to the countries in South East Asia, South Asia and Africa. NIPER is a member of Association of Indian Universities and Association of Commonwealth Universities.
Accenture is a global management consulting, technology services and outsourcing company, with approximately 275,000 people serving clients in more than 120 countries. Combining unparalleled experience, comprehensive capabilities across all industries and business functions, and extensive research on the world's most successful companies, Accenture collaborates with clients to help them become high-performance businesses and governments. The company generated net revenues of US$28.6 billion for the fiscal year ended Aug. 31, 2013.

Post: Safety reporter
Applications are invited up to 3rd June, 2014 for the post of Scientist 'C' at the Genetic Research Centre, Mumbai, in the PB- 3, Rs.15600-39100 + Rs. 6600 (GP) and usual allowances as admissible as per Govt. norms.
Post: Scientist 'C'
Institute of Bioresources and Sustainable Development (IBSD), Imphal, a research institute under Department of Biotechnology, Govt. of India, invites applications from the suitable candidates for the following positions for its extramural research project funded by DBT. Prescribed application format is available at the Institute's website or from the receptionist of the Institute. Duly fill in application form along with photo copies of attested certificate / testimonials in support of age and educational qualifications with recent self attested passport size photograph of the candidate may be submitted to the undersigned on or before 20th April, 2014 during Office hour. Only eligible / short listed candidates will be intimated for an interview before the selection committee. The selection procedure will be strictly adhered to Govt. of India norms.
Title of the project and name of funding agency: Chronobiology of extra pineal source of melatonin and its mechanism of biosynthesis in the context of the regulation of annual reproductive cycle in carp
Spons. By DBT, GoI