Chemistry
---
Established in the year 1998, by Madhya Pradesh Vidhan Sabha Act 13, 1998. Over a sprawling Campus of about 247 acres, the Rajiv Gandhi Proudyogiki Vishwavidyalaya is marching towards development into a center of excellence in the arena of Technical Education, Research and Innovations. Under its umbrella there are 05 UTD's , 217 affiliated Engineering Colleges, 95 Pharmacy Colleges, 88 MCA Colleges and 04 Architecture Colleges imparting Graduate level instructions running around 17 under graduate level courses, 85 Polytechnic institutions offering diploma courses in emerging and conventional disciplines.
SCOPE was established in the year 1999, under the banner of B. R. Nahata Smriti Sansthan in the memory of great social leader, renowned parliamentarian and educationalist, Late "Shri Bhanwarlalji Nahata". The institute is solely dedicated to Noble Profession of Pharmacy. The academic programs have been bench-marked against the best prevailing standards with regular up-gradation. It is our belief that value-based learning leading to total development of personality and expertise of the students and the faculty, will be our long lasting contribution to the overall growth of our Nation and Society.

The Indian Pharmacopoeia Commission (IPC) is an Autonomous Body, set up under the Societies Registration Act, 1860 by the Ministry of Health & Family Welfare primarily with the objective of periodically bringing out new edition of the Indian Pharmacopoeia, National Formulary of India and other related tasks such as preparing, certification and distribution of Reference Substances.
Post: Pr. Scientific Officer
The Indian Pharmacopoeia Commission is an Autonomous Body set up under the Ministry of Health & Family Welfare, Govt. of India primarily with the objectives of regularly updating the Indian Pharmacopoeia by publishing new edition and its addenda, National Formulary of India and other related tasks such as preparing, certification and distribution of reference substances. It also acts as national Coordination Centre of Pharmacovigilance Programme of India.
Post: Pharmacopoeial Associates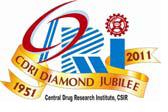 CSIR-Central Drug Research Institute, Lucknow is a premier R&D Institute under the aegis of the Council of Scientific and Industrial Research (CSIR), New Delhi which is an autonomous body under Department of Scientific and Industrial Research, Government of India. The institute is engaged in the development of new drugs and diagnostics in various therapeutic areas like malaria, tuberculosis, filarial, leishmania, cancer, thrombosis, hypertension, dementia, diabetes, lipid disorders, gastric ulcer, osteoporosis, prostatic hyperplasia, etc. supported by very competent team of chemists and biologists.
This seat of higher learning came into existence on August 26, 1975, vide Government of Uttar Pradesh Notification No. 10/15-60/74 under the provision of the U.P. Universities Act. However, though belonging to the younger generation of the Indian Universities, the Bundelkhand University has fast transformed into a University of excellence offering opportunities to the aspiring youths to pursue higher education.
Post: Professor, Reader

National Institute of Pharmaceutical Education and Research (NIPER) is the first national level institute in pharmaceutical sciences with a proclaimed objective of becoming a centre of excellence for advanced studies and research in pharmaceutical sciences. The Government of India has declared NIPER as an 'Institute of National Importance'. It is an autonomous body set up under the aegis of Department of Pharmaceuticals, Ministry of Chemicals and Fertilizers, Government of India.
Admission to Integrated, PG & Research Programmes in Central Universities of Bihar, Gujarat, Jammu, Jharkhand, Karnataka, Kashmir, Kerala, Rajasthan, Orissa, Punjab & Tamil Nadu

The Tata Memorial Centre (TMC) is an autonomous Grant-in-aid Institution of the Department of Atomic Energy. The TMC is comprised of the Advanced Centre for Treatment, Research and Education in Cancer (ACTREC) and the Tata Memorial Hospital (TMH). The TMC conducts Ph.D. program in Life Sciences and Health Sciences and is affiliated to the Homi Bhabha National Institute (Deemed University). On-going research at TMC includes basic, Epidemiological and translational work in Cancer.