Chemistry
---
The Indian Pharmacopoeia Commission is an Autonomous Body set up under the Ministry of Health & Family Welfare, Govt. of India primarily with the objectives of regularly updating the Indian Pharmacopoeia by publishing new edition and its addenda, National Formulary of India and other related tasks such as preparing, certification and distribution of reference substances. It also acts as national Coordination Centre of Pharmacovigilance Programme of India.
Post: Pharmacopoeial Associates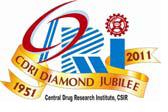 CSIR-Central Drug Research Institute, Lucknow is a premier R&D Institute under the aegis of the Council of Scientific and Industrial Research (CSIR), New Delhi which is an autonomous body under Department of Scientific and Industrial Research, Government of India. The institute is engaged in the development of new drugs and diagnostics in various therapeutic areas like malaria, tuberculosis, filarial, leishmania, cancer, thrombosis, hypertension, dementia, diabetes, lipid disorders, gastric ulcer, osteoporosis, prostatic hyperplasia, etc. supported by very competent team of chemists and biologists.
This seat of higher learning came into existence on August 26, 1975, vide Government of Uttar Pradesh Notification No. 10/15-60/74 under the provision of the U.P. Universities Act. However, though belonging to the younger generation of the Indian Universities, the Bundelkhand University has fast transformed into a University of excellence offering opportunities to the aspiring youths to pursue higher education.
Post: Professor, Reader

National Institute of Pharmaceutical Education and Research (NIPER) is the first national level institute in pharmaceutical sciences with a proclaimed objective of becoming a centre of excellence for advanced studies and research in pharmaceutical sciences. The Government of India has declared NIPER as an 'Institute of National Importance'. It is an autonomous body set up under the aegis of Department of Pharmaceuticals, Ministry of Chemicals and Fertilizers, Government of India.
Admission to Integrated, PG & Research Programmes in Central Universities of Bihar, Gujarat, Jammu, Jharkhand, Karnataka, Kashmir, Kerala, Rajasthan, Orissa, Punjab & Tamil Nadu

The Tata Memorial Centre (TMC) is an autonomous Grant-in-aid Institution of the Department of Atomic Energy. The TMC is comprised of the Advanced Centre for Treatment, Research and Education in Cancer (ACTREC) and the Tata Memorial Hospital (TMH). The TMC conducts Ph.D. program in Life Sciences and Health Sciences and is affiliated to the Homi Bhabha National Institute (Deemed University). On-going research at TMC includes basic, Epidemiological and translational work in Cancer.

Translational Health Science and Technology Institute (THSTI) , India and the International AIDS Vaccine I nitiative (IAVI), USA have set up a collaborative program to accelerate and advance HIV vaccine research and development. The program is an integral part of the THSTI cluster of research centers and linked to global network of R&D facilities, including IAVIs Neutralizing Antibody Consortium (NAC) and IAVI Design and Development lab, situated in Brooklyn, New York.
The JNU campus is a microcosm of the Indian nation, drawing students from every nook and corner of the country and from every group and stratum of society. To make sure that this is so, annual admission tests are simultaneously held at 37 centres spread across the length and breadth of the country, and special care is taken to draw students from the underprivileged castes and ethic groups by reserving 22.5 percent of seats for them. Overseas students form some 10 percent of the annual intake.
The Institute of Microbial Technology, a constituent establishment of the Council of Scientific and Industrial Research, Government of India, wishes to recruit Research Associate, Senior Project Fellows and Project Fellows on temporary basis to work in various CSIR Network projects (Under 12th Five year Plan) as per details given below. Accordingly, a Panel of suitable candidates will be made, which will be operative for a maximum period of one year from the date of interview: