Chemistry
---
HLL Lifecare Limited, a Mini Ratna Central Public Sector Enterprise under the Ministry of Health & Family Welfare, Govt. of India is a global provider of high quality healthcare products & services. With state-of-the-art manufacturing facilities spanning across India, HLL is diversifying into vaccine manufacturing, lifecare services, sanitary napkins besides engaging in procurement consultancy, healthcare infrastructure development and facility management.
Post: Deputy Manager (Production)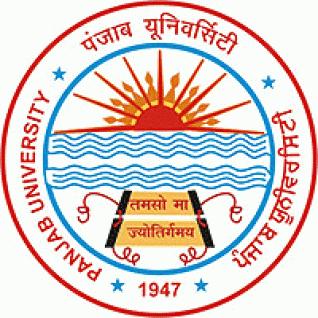 The University Institute of Pharmaceutical Sciences of the Panjab University is a premier institution of Pharmaceutical Education and Research in the country. The institute has covered a long and glorious journey of 76 years starting from Lahore in 1944 and finally settling to the present campus in Chandigarh at the foothills of Himachal. In its travelogue, the institute crossed multiple milestones and continue to head ahead towards the well-defined goals.
The Marine Products Export Development Authority (MPEDA), Ministry of Commerce & Industry, Govt. of India propose to recruit Analyst (Trainees) (Four posts) on contract basis to work in its Quality Control Laboratories (ISO/IEC 17025: 2005/NABL Accredited) at Kochi (2 posts) and Nellore (1 post) & Bhimavarm (1 post) in Andhra Pradesh for a period of two years.
Indian Drugs & Pharmaceuticals Ltd (IDPL), intends to re-start manufacturing activities (with respect to formulations in tablets, ORS, topical dosages forms etc.) at medium scale within the allocated budget. The Project cost of the proposed Formulation Unit is estimated to be Rs.12 crores (approx.). We are inviting applications / proposals from the eligible persons / firms for appointment of technical consultant in this regard.
Post: Project Manager, PA Tech to Project Manager
The Services Selection Board has been constituted in exercise of powers conferred by Provision of Section 124 of the Constitution of Jammu and Kashmir. The Rules have been made under SRO 194 of 1992 as amended upto date.

Post: Industrial Promotion Officer, Veterinary Pharmacist, Jr.Pharmacist- 313 Posts

Trueosis ever since its inception in 2007 has been involved in providing high quality manpower solutions and services. We have been successful in providing consistent and reliable services to our customers who include BFSI, BPOs, ITIndustries, Pharma, Private Manufacturing Enterprises and FMCG Companies.
The culture at Trueosis is based on strong interaction with customers in order to provide complete satisfaction in terms of desired output.
The Constituent Assembly, after independence, saw the need for giving a secure and autonomous status to Public Service Commissions both at Federal and Provincial levels for ensuring unbiased recruitment to Civil Services as also for protection of service interests. With the promulgation of the new Constitution for independent India on 26th January, 1950, the Federal Public Service Commission was accorded a constitutional status as an autonomous entity and given the title – Union Public Service Commission.

The IIMT Group of colleges was founded in the year 1994. Since then the group has grown impressively and achieved exemplary recognition from corporate, academia, and professional circles.
At IIMT we are committed to provide a value driven culture along with creating a professional environment. The IIMT as a group is large and diversified group and imparts knowledge in field of Engineering, Management, Medical Sciences, Hotel Management, Nursing, Education, Law etc. The IIMT group has more than 1330 highly qualified and experienced faculty members in their respective functional areas. IIMT boasts of having more than 20,000 students in various courses in five campuses.