Chemistry
---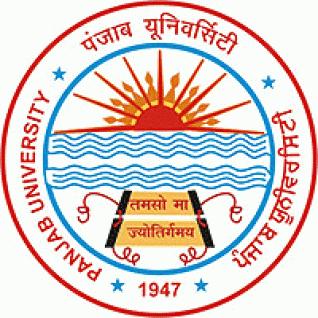 The University Institute of Pharmaceutical Sciences of the Panjab University is a premier institution of Pharmaceutical Education and Research in the country. The institute has covered a long and glorious journey of 76 years starting from Lahore in 1944 and finally settling to the present campus in Chandigarh at the foothills of Himachal. In its travelogue, the institute crossed multiple milestones and continue to head ahead towards the well-defined goals. The elevation of the status from department to the level of an institute i.e.
HLL Lifecare Limited is a Mini Ratna Company of Govt. of India under the Ministry of Health & Family Welfare. HLL, a schedule B Public Sector Enterprise is today a multi product, multi unit organization addressing various public health challenges. The company with five manufacturing units and marketing offices throughout the country is engaged in the manufacturing and marketing of a wide range of contraceptives and healthcare products.
The Central Council for Research in Homoeopathy (CCRH), an autonomous body under the Department of AYUSH, Ministry of Health and Family Welfare, Government of India intends to engage the following categories of personnel on contract basis for a period of 06 (six) months for Homoeopathic Pharmacopoeia Laboratory (HPL), Ghaziabad (Uttar Pradesh).
The engagement will be purely on contract basis and selection will be made through Walk-in- Interview for Consultant (Botany), Consultant (Chemistry) and skill test and interview for Data Entry Operator:
Assam University came into existence through Assam (Central) University Act, 1989 (Act. No. XIII). It was established in 1994, since then the University is steadily becoming an excellent centre of learning. The campus, situated in Dargakona, about 20 kms from Silchar, is set amid sprawling hillocks, a typical landscape in the North East. The campus in an area of 600 acres surrounded by lakes and mountains provides an ideal environment for academic pursuit.

JRF in (Organic chemistry) DBT funded Project for 3 years
Indian Council of Forestry Research and Education (ICFRE), an apex body in the national forestry research system, has been undertaking the holistic development of forestry research through need based planning, promoting, conducting and coordinating research, education and extension covering all aspects of forestry. The Council deals with the solution based forestry research in tune with the emerging issues in the sector, including global concerns such as climate change, conservation of biological diversity, combating desertification and sustainable management and development of resources.
Applications in the prescribed format for engagement on contract for various posts in State Health Society (Delhi) and Integrated District Health Societies (IDHS) are invited by Delhi State Health Mission (DSHM). The engagement will be purely on contract basis for a period of 11 months or as per the policy of NRHM with details as mentioned below.
The Utkal University, established in the year 1943, is the seventeenth oldest University in India. Its present campus at Vani Vihar, BHUBANESWAR is located on a sprawling 399.9 Acre area in the heart of BHUBANESWAR, with the Sainik School to its north, National High way No.5 to its south, Regional Research Laboratory and Institute of Physics to its west and the South Eastern Railway line to its east. The Foundation stone of this Campus was laid by Dr. Rajendra Prasad, the first President of India on 1st January 1958 and the Campus was inaugurated by Dr. S.
With a coastline of about 3,500 miles, inland sources in Rajasthan and Little Rann of Kutch, and the rock salt mines in Mandi, India have possibilities of attaining a high position in salt production among the salt producing countries of the world. As is known, apart from being an indispensable item of food, salt is an important raw material for the manufacture of several heavy chemicals e.g. soda ash, caustic soda and chlorine. Besides, salt is used in food processing industries, such as fish curing, meat packing, dairy products and fruit and vegetable canning.

The United States Pharmacopeia (USP) is a non–governmental, official public standards–setting authority for prescription and over–the–counter medicines and other healthcare products manufactured or sold in the United States. USP also sets widely recognized standards for food ingredients and dietary supplements. USP sets standards for the quality, purity, strength, and consistency of these products–critical to the public health.