Chemistry
---
Dr. Bhanuben Nanavati College of Pharmacy was SVKM's first venture into the field of health sciences. The institute is established in the year 2004 with an intake capacity of 60 students and offers a degree course in Pharmacy which is approved by All India Council of Technical Education (AICTE), Director of Technical Education (DTE) and the College is affiliated to the University of Mumbai (UoM).
The Kurukshetra University was established in 1956 as a unitary residential University and its foundation stone was laid by late Dr. Rajendra Prasad, the first President of India. Located in the holy city of Kurukshetra, land of the historical battle of 'Mahabharata' and the great message of Bhagwad Gita, its campus is situated on the western bank of Brahm Sarover (the holy tank) and extends over an area of over 400 acres. Starting with only the Department of Sanskrit, it has grown into a multi-faculty University as one of the premier centres for advanced study and research in the region.

bioCampus, GVK Biosciences is leading Informatics Services provider with wide range of Products and Services across the R&D value chain. Considered a market leader in the development of MANUALLY curated databases, GVK BIOs databases on SAR, PK/Tox and other areas are widely used in the industry and their utility have been well documented in the scientific literature.
National Institute of Pharmaceutical Education and Research (NIPER), Hyderabad is an autonomous body which has been established under the aegis of the Ministry of Chemicals and Fertilizers, in the Government of India, to provide leadership in Pharmaceutical Sciences and other related areas. The Indian Institute of Chemical Technology, Hyderabad is its Mentor Institute for providing the institutional support in respect of its management and as a nodal point for the Ministry.
NIPER, Rae Bareli at ITI campus, Rae Bareli under the mentoring Institute of Central Drug Research Institute, Lucknow invites application for following positions on purely temporary basis on contract initially for a period of 1 year which can be extended further for another year on the existing terms and conditions of the offer. The selected candidates shall have no claim for regularization implicitly / explicitly against any regular post either in NIPER or CDRI.
Nalanda educational society was established in the year 1991. The objectives of the society are to impart quality education to all aspirant students irrespective of caste, creed and religion and to promote education in the backward area of Nalgonda district. The society felt impelled to start Pharmacy College as there is no such college in Nalgonda district and due to ever increasing demand for the course in the district.
G. T. B. Hospital is the prestigious and largest Hospital of Govt. of NCT of Delhi in the Trans-Yamuna Area(East Delhi) with 1000 beds capacity.
It is a teaching hospital associated with the University College of Medical Science, University of Delhi and, therefore, also serves as a training center for undergraduate and post-graduate medical students.
Flamingo Pharmaceuticals Ltd. is a quality driven pharmaceutical company with an experience of over two decades in global markets, exporting to 52 countries and having Rs.200 crores+ turnover. Flamingo has WHO-GMP/UK MHRA certified 100% EOU unit.
Piramal Life Sciences Limited (PLSL) is an independent research-driven drug company that was recently demerged from Piramal Healthcare Limited (Formerly known as Nicholas Piramal India Limited). PLSL was formerly the NCE R&D division of NPIL. PLSL has state-of-the-art R&D laboratories built over 200,000 square-feet of space in Mumbai, India and over 300 scientists engaged in drug discovery and development.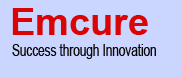 Emcure is one of the most progressive Pharma companies with a spectacular track record. Our indigenous chiral molecules and our brands like Orofer-XT, Asomex, Metpure XL are synonymous with Anaemia Management & Hypertension respectively & we have attained leadership position amongst Calcium Channel blockers. With its robust product mix Emcure is now expanding & creating an additional Team to service critical care segment with range of high end antibiotics.