Chemistry
---
At Merck, you'll find rewarding opportunities, diverse experiences and an unwavering commitment to ethics and integrity. As part of our global team, you'll collaborate with talented and dedicated colleagues whose sense of purpose complements your own.
Whatever your career path — whether it's research, sales, marketing, manufacturing, supply, IT, policy, or supporting our business in another way — Merck offers opportunities to develop and expand your career while making a true difference in people's lives.
Shree Dhanvantary Pharmacy College is a pioneer Education Institute and Research Centre in South Gujarat. The Institute is located in the sprawling campus of 8.32 acres, in Kim. Shree Dhanvantary Pharmacy College has built its own credentials in a short span of seven years. The institute caters to students opting for D.Pharm. B.Pharm, M.Pharm and Ph.D. Post graduation in Pharmacy is presentaly the institute running post graduate in Pharmacy in Pharam Chemistry, Pharamcology ,Quality Assurance and Pharmaceutics Barnaches. Shree Dhanvantary Pharmacy College is one among the rare institutes which has Permanent research collaboration with Ribosome Pharma Pvt. Ltd. which is FDA approved Drug Testing Laboratory. The facilities available in this institution are unique and the students get a real time feel of research in Pharmaceutical Industries. The institute has a very good industrial collaboration with a very active placement and counselling cell.
Post: Principal, Professor, Associate Professor, Assistant Professor

UBTE has been setup by an act no - 27 of 2003 as passed by Uttarakhand legislative assembly and assented by governor on 13-January 2004 and notified on 15 - January 2004. It provides for the establishment and constitution of Board of Technical Education in Uttarakhand and for matters connected there with or incidental there to. The act is enacted by state assembly in 54 year of India. It shall be deemed to have come in to force from the date of notification issued by the state government. It extends to the whole of Uttarakhand state.
Post: Pharmacists

Online applications are invited from Indian Citizen and such other national as declared eligible by Government of India for recruitment to the post of Pharmacist Grade III under Health & Family Welfare Department, Government of West Bengal.

Only online registration & submission of Application will be allowed on the website (wbhrb.in ) between 24.02.2014 to 17.03.2014 ( before 8 PM).

Posts are temporary but likely to be permanent in future.

Post: Pharmacist Grade III
IICB Institute was established in 1935 as the first non official centre in India for biomedical research and was included within the aegis of CSIR in 1956.
IICB today is engaged in research on diseases of national importance and biological problems of global interest, employing sophisticated state-of-the-art technology in keeping with the rapid and unprecedented momentum that life science research has gained globally over the last 50 years.
Post: Research Associate
Sri Venkateswara Institute of Medical Sciences, a tertiary care referral centre and a jewel in the crown of the Tirumala Tirupati Devasthanams, Tirupati, has established itself as a Medical University of repute with the blessings of Lord Venkateswara. SVIMS hospital has acquired the state-of-art equipment. The sophisticated medical equipment installed in SVIMS will now facilitate diagnosis and treatment of diseases faster and less cumbersome.

Post: Pharmacist Grade-II
Mizoram University is a Central University being set up on modern standards with excellent academic infrastructure and research facilities including a Central Analytical and Preparatory Facility consisting of sophisticated equipments. Mizoram is one of the most peaceful states in the country despite being located in the NER. Aizawl is connected by Air from Kolkata and Guwahati (daily flights). Nearest railhead is at Silchar (180 km). The climate is mild both in summer and winter.
Post: Associate Professor
Eligible candidates are invited to attend a WALK-IN-INTERVIEW on the following date at 9.30 A.M. sharp for the following position on the ad hoc research project entitled "Intra-cellular mechanisms of naturally available neuro-protective compounds in mitigating the combined toxicity generated by the lead in combination with amyloid peptides in Human Brain cells". The essential qualification, experience, consolidated Fellowship and service tenure are as under: The project is sanctioned and funded by ICMR.
Post: Junior Research Fellow- One

From its campuses in Pilani, Goa, Hyderabad and Dubai, BITS Pilani offers formal education and re-search programmes in Physical Sciences, Engineering, Pharmacy, Social Sciences and Management. With a view to establish itself as one of India's top research-led universities and be amongst the leading technical universities in the world, BITS Pilani has embarked upon an aggressive plan to expand its PG and Ph.D. research programmes, while consolidating its UG programmes.

Post: Junior Research Fellow, Senior Research Fellow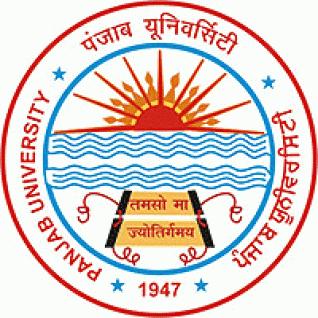 The University Institute of Pharmaceutical Sciences of the Panjab University is a premier institution of Pharmaceutical Education and Research in the country. The institute has covered a long and glorious journey of 76 years starting from Lahore in 1944 and finally settling to the present campus in Chandigarh at the foothills of Himachal. In its travelogue, the institute crossed multiple milestones and continue to head ahead towards the well-defined goals. The elevation of the status from department to the level of an institute i.e. University Institute of Pharmaceutical Sciences in 1994, and hosting of Indian Pharmaceutical Congress in the same year, two presidential honors of the Indian Pharmaceutical Congresses to its faculty members, a special recognition by the UGC by granting SAP in 1993 and COSIST in 1981 establishment of ICMR Advanced Centre for standardization of Drugs of Indian System of Medicine are some of the major hallmarks on the path treaded so far.
Applications are invited from the eligible candidates for the position of a Scientific Assistant (one), purely on temporary basis and co-terminus with the project.