Chemistry
---
The National Centre for Cell Science (NCCS) took birth as National Tissue Culture Facility in March 11, 1986 with a mandate of basic research, teaching & training, and as a national repository for cell lines/hybridomas etc. The centre is located in the midst of academically enriched environment of University of Pune campus, Pune.
During its transformation, the centre has undergone several changes to facilitate achievement of its goals. The centre has expanded its scientific charter to strengthen basic research in the areas of cancer biology, cell biology, immunology, genomics and proteomics.

Applications are invited on plain paper along with detailed biodata for the post of Project Associate on sponsored Department of Science and Technology Project, with Dr. Neetu Jha, Department of Chemical Engineering.
Post: Project Associate- 1

The Indian Institute of Toxicology Research (IITR), Lucknow, a premier institute under the Council of Scientific and Industrial Research (CSIR) is involved in multidisciplinary R&D programmes of both basic and applied nature across scientific disciplines for economic, environmental and societal benefits for the people of India. IITR, Lucknow engaged in the areas of Environmental Toxicology, Food, drug and chemical toxicology , Systems Toxicology & Health Risk Assessment, Regulatory toxicology, Nanotherapeutics & Nanomaterial Toxicology and also National S&T Missions. IITR has two campuses; the main campus is located at the centre of Lucknow City and the other campus at a distance of approx.
In the year 1963, after liberation of Goa in 1961, the institute was renamed as " GOA COLLEGE OF PHARMACY" and shifted to the present premises which was formerly a Portuguese school. This pharmacy course was upgraded to a full fledged degree course of Bachelor of Pharmacy under University of Bombay. Diploma in Pharmacy course was started in 1966. Later in 1970, the college was recognized for Master's degree in Pharmacy entirely by Research, under University of Bombay.
The college is now affiliated to Goa University , is approved by Pharmacy Council of India (PCI) , All India Council for Technical Education (AICTE), New Delhi and is run by Government of Goa.

Tezpur University was established by an Act of Parliament in 1994. The objects of this Central University as envisaged in the statutes are that it shall strive to offer employment oriented and interdisciplinary courses to meet the regional to national aspirations and the development of the state of Assam and also offer courses and promote research in areas which are of special and direct relevance to the region and in the emerging areas in Science and Technology

HLL Lifecare Limited, a Mini Ratna Central Public Sector Enterprise under the Ministry of Health & Family Welfare, Govt. of India is a global provider of high quality healthcare products & services. With state-of-the-art manufacturing facilities spanning across India, HLL is diversifying into vaccine manufacturing, lifecare services, sanitary napkins besides engaging in procurement consultancy, healthcare infrastructure development and facility management.
Post: Deputy Manager (Production)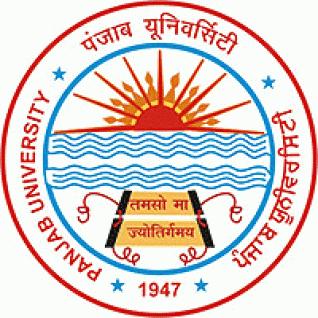 The University Institute of Pharmaceutical Sciences of the Panjab University is a premier institution of Pharmaceutical Education and Research in the country. The institute has covered a long and glorious journey of 76 years starting from Lahore in 1944 and finally settling to the present campus in Chandigarh at the foothills of Himachal. In its travelogue, the institute crossed multiple milestones and continue to head ahead towards the well-defined goals.
The Marine Products Export Development Authority (MPEDA), Ministry of Commerce & Industry, Govt. of India propose to recruit Analyst (Trainees) (Four posts) on contract basis to work in its Quality Control Laboratories (ISO/IEC 17025: 2005/NABL Accredited) at Kochi (2 posts) and Nellore (1 post) & Bhimavarm (1 post) in Andhra Pradesh for a period of two years.
Indian Drugs & Pharmaceuticals Ltd (IDPL), intends to re-start manufacturing activities (with respect to formulations in tablets, ORS, topical dosages forms etc.) at medium scale within the allocated budget. The Project cost of the proposed Formulation Unit is estimated to be Rs.12 crores (approx.). We are inviting applications / proposals from the eligible persons / firms for appointment of technical consultant in this regard.
Post: Project Manager, PA Tech to Project Manager