Biochemistry
---
Our group is interested in the underlying molecular mechanisms of tumor progression in cutaneous melanoma, and performs since the mid-90#s translational research, in a close cooperation between the clinical departments of Pathology, Surgical Oncology, Dermatology, and Medical Oncology. This research is facilitated by the fact that the University Hospitals harbor a vast biobank of frozen and formalin-fixed tissue specimens, including several hundreds of frozen benign and malignant cutaneous pigment cell lesions.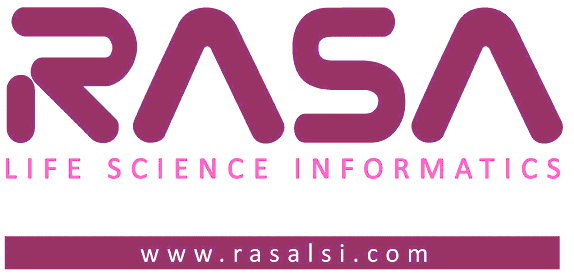 RASA Life Science Informatics in collaboration with Padmashree Dr. D. Y. Patil Institute of Pharmaceutical Science and Research
Is organizing the
"4th National Level Workshop on Computer Aided Drug Designing"
Jaypee Institute of Information Technology, Noida was established in the year 2001 and has been declared as a "Deemed to be University" under Section 3 of UGC Act 1956. The undergraduate programs of the University have been accredited by the National Board of Accreditation of AICTE. JIIT's state-of-the-art, environmentally conditioned campus comprises smart buildings with Wi-Fi connectivity covering the Academic Block, Business School cum Research Block, Faculty Residences, Student Hostels and Annapurna. Well equipped modern laboratories and an intellectually stocked Learning Resource Centre with over 43750 books and 1.7 lacs E-Resources and resources provide a pleasant and stimulating ambience.
Applications are invited for the post of Junior Research Fellow for the following timebound sponsored project as per the details given below:
Post: Junior Research Fellow
The Indian Council of Agricultural Research (ICAR) is an autonomous organisation under the Department of Agricultural Research and Education (DARE), Ministry of Agriculture, Government of India. Formerly known as Imperial Council of Agricultural Research, it was established on 16 July 1929 as a registered society under the Societies Registration Act, 1860 in pursuance of the report of the Royal Commission on Agriculture. The ICAR has its headquarters at New Delhi.
Applications are invited for the posts of one Research Associate (RA) of a project under the National Fund for Basic, Strategic and, Frontier Application Research in Agriculture (NFBSFARA) at Central Institute of Post-Harvest Engineering and Technology, Ludhiana, Punjab. The appointments will be purely temporary under contractual and co-terminus basis, following the prescribed procedure for six months or till the completion date of the project. The appointments may be terminated at any time without notice or assigning any reason thereof.
Post: Research Associate
Eligible and interested candidates may attend the interview for purely temporary engagement as Project Fellow, Project Assistant Level-I & Level-II under different externally funded Project tenable at Indian Institute of Toxicology Research, Lucknow. Project wise vacancy position, Date of Interview and qualification details are as under
Post: Project Fellow, Project Assistant

We extend our cordial invitation to attend DBT sponsored 5th National seminar on BIOINFORMATICS to be organized by SVIMS Bioinformatics Centre, SVIMS University, Tirupati from 14-15th February 2014. The main objective of the National conference is to bring together scientists, researchers, students from academia and corporate companies to share their informatics research experiences in the field of molecular modeling and drug design. Moreover, the participants will get opportunities to enlighten their bioinformatics skills to implement in their respective research field. Researchers will also be encouraged to present their research works.

Indian Institute of Chemical Technology (IICT), Hyderabad, a constituent of CSIR is a leading research Institute in the area of chemical sciences. The core strength of IICT lies in Organic Chemistry, and it continues to excel in this field for over six decades. The research efforts during these years have resulted in the development of several innovative processes for a variety of products necessary for human welfare such as drugs, agrochemicals, food, organic intermediates, adhesives etc. More than 150 technologies developed by IICT are now in commercial production.
CSIR-IICT is conducting Walk-in-lnterview for the following positions on a purely temporary basis for the sponsored projects at 10.00 A M on 10th February 2014 at IICT Hyderabad:
Post: Project Assistant

A global healthcare leader, Novartis has one of the most exciting product pipelines in the industry today. A pipeline of innovative medicines brought to life by diverse, talented and performance driven people. All of which makes them one of the most rewarding employers in their field.
Post: Manager/Senior Manager/Associate Director Regulatory CMC
The Department of Biology, University of Copenhagen offers a 2-year post doctoral position in population genetics of potato late blight (Phytophthora infestans). The position starts September 2013 or soon thereafter and is funded through a research grant ("BioMark") from the Danish Environmental Protection Agency (EPA).
A 3-year PhD scholarship is available at the Department of Biomedical Sciences with starting date May 1st or as soon as possible thereafter.
The National Institute of Pharmaceutical Education and Research has been established under the aegis of Ministry of Chemicals and Fertilizers, Government of India, Dept. of Pharmaceuticals as a Centre of Excellence in imparting higher education, research and development in pharmaceutical sciences and is the first Institute of its kind in country. The Institute was declared as an Institute of National Importance by Government of India through an Act of Parliament, notified on 26th June 1998. The Institute is a member of the Association of Indian Universities and Association of Commonwealth Universities.
Post: Research Assistant