Biochemistry
---
Institute of Life Sciences (ILS), Bhubaneswar, an autonomous Institute of the Department of Biotechnology, Ministry of Science & Technology, Government of India is an emerging multidisciplinary institute engaged in advanced research invites applications from Indian Nationals to join in the following posts in DST sponsored project entitled "Investigation of the gene expression and characterization of selected genes associated with otosclerosis".

Post: Lab Technician, Social/Field Worker
Osmania University, established in 1918, is the seventh oldest in India, the third oldest in south India and the first to be established in the erstwhile princely state of Hyderabad. Throughout its existence of over eight decades, it has shown remarkable progress and sustained an integrated development of all faculties. It has significantly contributed to the academic and economic development of not only the region but also of the Country. Its alumni have distinguished themselves nationally and internationally in various spheres of life and are spread far and wide around the world.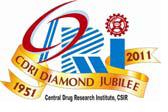 CSIR-Central Drug Research Institute, Lucknow is a premier R&D Institute under the aegis of the Council of Scientific and Industrial Research (CSIR), New Delhi which is an autonomous body under Department of Scientific and Industrial Research, Government of India. The institute is engaged in the development of new drugs and diagnostics in various therapeutic areas like malaria, tuberculosis, filarial, leishmania, cancer, thrombosis, hypertension, dementia, diabetes, lipid disorders, gastric ulcer, osteoporosis, prostatic hyperplasia, etc.
The Kerala Agricultural University is the primary and the principal instrumentality of the Kerala State in providing human resources, and skills and technology, required for the sustainable development of its agriculture, defined broadly encompassing all production activities based on land and water, including crop production (agriculture), animal husbandry, forestry and fishery through conducting, interfacing and integrating education, research and extension in these spheres of economic endeavour.

Applications are invited for the award of one Junior Research Fellow on a consolidated fellowship of Rs. 12 000/ - pm (as per University rules), in the DBT funded Program Mode Support project entitled "Cloning and Functional Validation of Drought Responsive Genes from Eleusine coracana". The post is tenable for two years or till the completion of the project, whichever is earlier. The appointment shall be given on a six monthly work review basis. Reservation policy as per University rules will apply.
Post: Junior Research Fellow
Institute of Genomics & Integrative Biology (IGIB) is a premier Institute of Council of Scientific and Industrial Research (CSIR), engaged in research of national importance in the areas of genomics, molecular medicine, bioinformatics, proteomics and environmental biotechnology.
A Walk-in-lnterview has been scheduled to be held on 22nd July, 2013 (Monday) at 11.00 a.m. onwards for filling-up the posts of Research Associate (R.A.) in Dr B.R. Ambedkar Center for Biomedical Research (North Campus), University of Delhi. Delhi- 110 007 Details of the post is given below.
Position: Research Associate (R.A.) on ad-hoc basis

Established in 1889, the Indian Veterinary Research Institute (IVRI) is one of the premier research institutions dedicated to livestock research and development of the region. The institute with faculty strength of more than 275 has a major mandate of research, teaching, consultancy and technology transfer activities. The institute with its long scientific heritage has always enjoyed a certain prestige, a tradition all of its own.