Biochemistry
---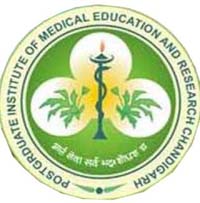 The PGIMER owes its inception to the vision of late Sardar Partap Singh Kairon, the then Chief Minister of Punjab and the distinguished medical educationists of the then combined state of Punjab, supported by the first Prime Minister of India Pt. Jawahar Lal Nehru who considered the institutions of scientific knowledge as temples of learning and the places of pilgrimage. The institute started in 1962 and Pt Jawahar Lal Nehru inaugurated the hospital now named "Nehru Hospital" on 7th July 1963.
The World's largest Leather Research Institute, was founded on 24 April, 1948. CLRI made an initiative with foresight to link technology system with both academy and industry.
CLRI, today, is a central hub in Indian leather sector with direct roles in education, research, training, testing, designing, forecasting, planning, social empowerment and leading in science and technology relating to leather.
State-of-art facilities in CLRI support, innovation in leather processing, creative designing of leather products viz. leather garment, leather goods, footwear and development of novel environmental technologies for leather sector.
National Institute of Nutrition (NIN) was founded by Sir Robert McCarrison in the year 1918 as 'Beri-Beri' Enquiry Unit in a single room laboratory at the Pasteur Institute, Coonoor, Tamil Nadu. Within a short span of seven years, this unit blossomed into a "Deficiency Disease Enquiry" and later in 1928, emerged as full-fledged "Nutrition Research Laboratories" (NRL) with Dr. McCarrison as its first Director. It was shifted to Hyderabad in 1958.
Post: Junior Research Fellow 1 No.

The Government of India, through the Ministry of Human Resource Development (MHRD), and based on the recommendation of Scientific Advisory Council to the Prime Minister, decided to create five undergraduate science universities. One of them is located at Kolkata and was started from 2006. Named as the INDIAN INSTITUTE OF SCIENCE EDUCATION AND RESEARCH (IISER), these IISERs are designed to reach the prestigious position in the global setting that IISc, IIMs and IITs presently enjoy.
Indian Institute of Chemical Technology, Hyderabad is a premier R&D Institute in India. The Institute had its origin as the Central Laboratories for Scientific & Industrial Research (CLSIR), established in 1944 by the then Government of Hyderabad State. After integration of Hyderabad State with the Indian Union, the laboratory expanded with its growing activities. The main building was formally opened by Pandit Jawaharlal Nehru, the then Prime Minister of India on January 2, 1954. In 1956, the Central Laboratories came under the aegis of the Council of Scientific & Industrial Research (CSIR), New Delhi and was renamed Regional Research Laboratory, Hyderabad (RRL-H).
The history of Jamia Hamdard begins with the establishment of a small Unani clinic in the year 1906 by Hakeem Hafiz Abdul Majeed, one of the well-known practitioners of Unani System of Medicine of his time. Hakeem Hafiz Abdul Majeed had a vision of making the practice of Unani Medicine into a scientific discipline so that Unani medicines could be dispensed in a more efficacious manner to patients.

Post: Junior Research Fellow (Bioinformatics)

The Centre for DNA Fingerprinting and Diagnostics (CDFD) is an autonomous organization funded by the Department of Biotechnology (DBT), Ministry of Science and Technology, Government of India. CDFD receives funding also from other agencies on specific collaborative projects.
Applications are invited on plain paper along with full Bio-Data, Mark sheets, certificates and a recent passport size photograph for Research Associate (1 post) and Senior Research Fellow (1 post) at the consolidated fellowship of Rs. 24000 and Rs.16000 per month + HRA as per rules respectively, through walk in interview under the project "Understanding the adaptation mechanism of wild forage halophytes in the extreme saline-sodic Kachchh plains for enhancing feed resources" at CAZRI, RRS , Bhuj.

Institute of Genomics & Integrative Biology (IGIB) is a premier Institute of Council of Scientific and Industrial Research (CSIR), engaged in research of national importance in the areas of genomics, molecular medicine, bioinformatics, proteomics and environmental biotechnology.