Biochemistry
---

Tezpur University was established by an Act of Parliament in 1994. The objects of this Central University as envisaged in the statutes are that it shall strive to offer employment oriented and interdisciplinary courses to meet the regional to national aspirations and the development of the state of Assam and also offer courses and promote research in areas which are of special and direct relevance to the region and in the emerging areas in Science and Technology
Bharathidasan University established in February 1982, and was named after the great revolutionary Tamil Poet, Bharathidasan (1891-1968). The motto of the University "We will create a brave new world". The University endeavours to be true to such a vision by creating in the region a brave new world of academic innovation for social change"(NAAC, - 2005, p.69). The year 2006-07 is the Silver Jubilee year for this great and vibrant University.

Post: Junior Research Fellow

National Institute of Pharmaceutical Education and Research (NIPER) is the first national level institute in pharmaceutical sciences with a proclaimed objective of becoming a centre of excellence for advanced studies and research in pharmaceutical sciences. The Government of India has declared NIPER as an 'Institute of National Importance'. It is an autonomous body set up under the aegis of Department of Pharmaceuticals, Ministry of Chemicals and Fertilizers, Government of India.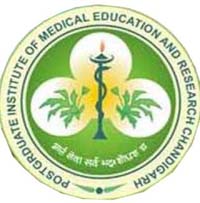 The PGIMER owes its inception to the vision of late Sardar Partap Singh Kairon, the then Chief Minister of Punjab and the distinguished medical educationists of the then combined state of Punjab, supported by the first Prime Minister of India Pt. Jawahar Lal Nehru who considered the institutions of scientific knowledge as temples of learning and the places of pilgrimage. The institute started in 1962 and Pt Jawahar Lal Nehru inaugurated the hospital now named "Nehru Hospital" on 7th July 1963.
National Agri-Food Biotechnology Institute (NABI), Mohali, is an autonomous R&D Institute under Department of Biotechnology, Government of India. The institute carries out cutting edge research at the interface of food, nutrition and agricultural biotechnology. NABI invites the applications from the eligible candidates for the selection of Junior Research Fellow (JRF) for following research project.

Post: 01 (Junior Research Fellow)
The Gujarat Agricultural University was established in February 1972 with the Statewide mandate for the triple function of Agricultural Education, Research and Extension Education. For strengthening of these activities at regional level, the Gujarat Agricultural University is separated in to four different Agricultural Universities in the State by Gujarat Agricultural University Act-2004. Junagadh Agricultural University is one of them, which came in to existence from 1st May, 2004.

Post: Professor, Associate Professor
Applications are invited from the eligible candidates, for filling up of the post of "Junior Research Fellow" on Adhoc basis for the SERB funded project entitled "Genetic & Biochemical Profiling of Patients with Glutaric Aciduria Type I" – under Dr. Kruthika Vinod, Senior Scientific Officer, Dept. of Neurochemistry & Principal Investigator.

Post: Junior Research Fellow
At GE Healthcare, we strive to see life more clearly. Our "healthymagination" vision for the future invites the world to join us on our journey as we continuously develop innovations focused on reducing healthcare costs, increasing access and improving quality and efficiency around the world.
CSIR- National Botanical Research Institute (NBRI), Lucknow, a constituent laboratory of Council of Scientific & Industrial Research (CSIR), is a premier plant science research institute, involved in multidisciplinary R&D programmes of both basic and applied nature across scientific disciplines for economic, environmental and societal benefits for the people of India. CSIR-NBRI undertakes basic and applied research in strategically important areas of plant sciences.