Biochemistry
---
Kemin combines sound molecular science with the human qualities of creativity, curiosity and collaboration to improve the lives of humans and animals around the world. Using superior science, Kemin manufactures more than 500 specialty ingredients that deliver important nutrition and health benefits through products consumed by people and animals.
Our vision is to improve the quality of life by touching half the people of the world every day with our products and services.
Post: Intern - Research & Development
Osmania University established in 1918, is the seventh oldest in the Country, third oldest in South India and the First in the princely state of Hyderabad. The establishment of Osmania University symbolizes a renaissance in the Indian Educational System and has shown a remarkable resilience throughout its existence. The university is instrumental in propagation of Higher Education to cater the needs of community in the region over nine decades and has grown into one of the major Universities of India. It has a vast sprawling green campus of 500 hectares set in picturesque and idyllic surroundings. It owns number of buildings of great architectural elegance and variety to enhance the beauty of the campus. The university is an autonomous institution created through an act of legislature and most part of funding is from the State Government. The university holds the flagship for Higher Education of Government of Andhra Pradesh and has played a key role in planning, initiating and implementation of various development programs.
Post: Project Assistant
Named after a renowned philosopher- thinker, poet, sage and yogi, Vemana, Yogi Vemana University, established in the year 2006, by an Act of A.P state legislature is a blessing and boon for the students and researchers of the backward Rayalseema region in general and Y.S. R district in particular. The erstwhile Sri Venkateswara University Post Graduate Centre was elevated to a University with a humble and noble intention of providing a more conducive environment to impart value-based education and promote quality research and service. The university is committed to nurture and uphold healthy academic standards which contribute to the social, intellectual and moral development.
Post: Project Fellow (PF)
CSIR - Institute of Microbial Technology, Sector-39/A, Chandigarh desires to engage Research Associate/Senior Project Fellows/ Project Fellows/ Project Assistant, Research Intern on purely temporary basis on contract under DBT/CSIR sponsored project at IMTECH. However, the number of positions may vary depending upon the requirement of the Institute. A General Panel will be operative for a maximum period of one year from the date of interview.
Post: Research Associate, Senior Project Fellow, Project Assistant, Project Fellow, Research Intern
Every day, around the world, people reach for Unilever products. Our brands are trusted everywhere and, by listening to the people who buy them, we've grown into one of the world's most successful consumer goods companies. In fact, 150 million times a day, someone somewhere chooses a Unilever product.
Look in your fridge, or on the bathroom shelf, and you're bound to see one of our well-known brands. We create, market and distribute the products that people choose to feed their families and keep themselves and their homes clean and fresh.

Post: Asst Clinical Manager(Job Number: 14000EDJ)
The Tata Memorial Centre (TMC) is a Comprehensive Cancer Centre with a mission to achieve the highest standards in patient care, cancer prevention, cancer research and professional development for oncology and allied disciplines. TMC is an autonomous Grant-in-Aid Institute of the Department of Atomic Energy, Government of India. TMC is affiliated to Homi Bhabha National Institute (HBNI). The HBNI is a Deemed to be University of the Department of Atomic Energy with a mission to develop high quality postgraduate educational programs in science and technology including those related to Life and Health sciences. TMC invites applications from eligible candidates of Indian nationality, who are keen to pursue a career in TMC. Full time positions in various departments available at the TMC are listed below

Post: Scientific Officer 'C'
This centre which was started by ICMR basically to solve problems in blood banking, slowly branched out successfully to initiate research in various other related areas of immunohaematology viz. biochemical genetics, red cell enzymopathies and hemoglobinopathies, population genetics, antenatal serology, Immunology, HLA etc. In the first twenty five years, using limited space, limited resources and budget, talented and highly enthusiastic young scientists from the center under the guidance of dynamic stalwarts Dr. H M Bhatia and Dr. A J Baxi could produce as many as 271 publications of which 71 were published in prestigious international journals. The centre had many discoveries to it's credit. Seeing this progress, ICMR decided to rechristen BGRC as 'Institute of Immunohaematolgy' at the time of the Silver Jubilee Celebrations of the Institute in 1982 to accommodate all the departments of the centre under one roof.
Applications are invited up to 30th June, 2014 for following the posts at this Institute on a consolidated salary for the period of Two years. Extendable up to 3 years. The appointment will be made on purely temporary basis.
DBT IOC Centre is a collaborative venture of Department of Biotechnology (DBT) and Indian Oil Corporation Limited (IOC) and located at IndianOil-R&D Centre in Faridabad. The main focus of the centre is on advance research in frontiers areas like Lignocellulosic ethanol, Algal biofuels, Gas fermentation and Bio-hydrogen. Applications are invited for purely tenure track positions for 1 to 2 years. This Centre offers excellent research facilities and a stimulation environment.
Post: Scientific Officer, Research Associate, Project Associate, Project Assistant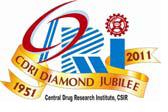 CSIR-Central Drug Research Institute, Lucknow is a premier R&D Institute under the aegis of Council of Scientific and Industrial Research (CSIR), New Delhi which is an autonomous body under Department of Scientific and Industrial Research, Government of India. The institute is engaged in the development of new drugs and diagnostics in various therapeutic areas like malaria, tuberculosis, filarial, leishmania, cancer, thrombosis, hypertension, dementia, diabetes, lipid disorders, gastric ulcer, osteoporosis, prostatic hyperplasia, etc.
Walk-in-interview for engagement of Project Staff under different Projects to be held on 02-07-2014 (For Position Code No. 001 & 002 Life Sciences) and 03-07-2014 (For Position Code No. 003 to 005 Pharma Group & Computer Science) as per the details given below: