Biochemistry
---
GE Healthcare, $17 billion unit of General Electric Company (NYSE: GE), employing more than 46,000 people worldwide and serving healthcare professionals in more than 100 countries. We believe in our strategy - and we'd like you to be a part of it. As a global leader, GE can bring together the best in science, technology, business and people to help solve one of the world's toughest challenges and shape a new age of healthcare.
Post: Scientist II-HC
National Institute of Malaria Research (NIMR) was established in 1977 as 'Malaria Research Centre', which was renamed as 'National Institute of Malaria Research' in November 2005. NIMR is one of the institutes of the Indian Council of Medical Research (an autonomous body under Department of Health Research, Ministry of Health & Family Welfare, Govt. of India). The primary task of the Institute is to find short term as well as long term solutions to the problems of malaria through basic, applied and operational field research. The Institute also plays a key role in man power resource development through trainings/workshops and transfer of technology.

One post of Senior Research Fellow on consolidated salary of Rs.18000/-p.m. is to be filled up purely on temporary and contract basis, co-terminus with the project. entitled "Studies on Microphages: T cells interaction during malaria infection: Role of Th 17 cells".
Institute of Nuclear Medicine and Allied Sciences (INMAS), Delhi under the aegis of Defence Research and Development Organisation (DRDO), is engaged in research and developmental work in radiation sciences, Neuro-Computing and Medical Image Processing. INMAS is looking for meritorious young researchers for pursuing research in the frontier areas at INMAS. The Institute invites applications from young and meritorious Indian nationals who are creative, have passion and desire to pursue R&D in frontier areas. INMAS possesses ambience of a research cum academic institute coupled with an advanced R&D infrastructure in a mission mode. It provides the best infrastructure, motivation and personality development prospects for talented students, dreaming of unparalleled success in their professional endeavors. INMAS provides state of the art research facilities for undertaking pioneering research with defence applications.
Post: Research Associate, Junior Research Fellow

The National Dope Testing Laboratory (NDTL), apex organization in Dope Testing in Sports events invites applications from Indian Nationals who fulfill the following prescribed qualifications, experience & age limits for the posts indicated below:
Post: Scientist 'B' (Jr. Scientific Officer)
The bill for the establishment of Jawaharlal Nehru University was placed in the Rajya Sabha on September 1, 1965 by the then Education Minister, Mr M.C. Chagla. During the discussion that followed, Hon. M.P. Mr. Bhushan Gupta voiced the opinion that this should not be yet another university. New faculties should be created, including scientific socialism, and one thing that this university should ensure was to keep noble ideas in mind and provide accessibility to students from weaker sections of society.
The University has to serve the need of the whole Marathwada region with a common historical and cultural. The name of city however illustrious cannot be exercise the same spell upon the imagination of the Marathwada People. The name of the University must be such that it will make an emotional appeal to the heart and minds of the people. The name Marathwada has that advantage, therefore it was named as "Marathwada University" on 14th January 1994 the University was renamed "Dr. Babasaheb Ambedkar Marathwada University" to pay homage to work done by Dr. Babasaheb Ambedkar for the educational development of Marathwada region. The University Campus covers an area of more then 650 Acres of land. The main approach road is from the south, which is about a mile and a quarter in length. The hills provide a picturesque background with silvery streak of small cascades during the rain. The famous Aurangabad Caves embedded in the Campus. The Suneri Mahal (Golden Palace) an ancient monument at the foot of the hills, is at the Centre of the Campus. The Bibi Ka Makabara helps to break the monotony of landscape to the north cast of the campus.
Applications are invited for Two posts of Research/Proiect Fellows under the DST/SERB Major Research Project entitled "Impairment in reproductive behavior in fresh water fishes due to heavy metal pollulion in Maharashtra" sanctioned by DST/SERB, New Delhi to Dr. Y.K.Khillare, Professor & Head, Department of Zoology of this University.
HLL Lifecare Limited, a Mini Ratna Central Public Sector Enterprise under the Ministry of Health & Family Welfare, Govt. of India is a global provider of high quality healthcare products & services. With state-of-the-art manufacturing facilities spanning across India, HLL is diversifying into vaccine manufacturing, lifecare services, sanitary napkins besides engaging in procurement consultancy, healthcare infrastructure development and facility management.
Post: SCIENTIST (E1)
Our group is interested in the underlying molecular mechanisms of tumor progression in cutaneous melanoma, and performs since the mid-90#s translational research, in a close cooperation between the clinical departments of Pathology, Surgical Oncology, Dermatology, and Medical Oncology. This research is facilitated by the fact that the University Hospitals harbor a vast biobank of frozen and formalin-fixed tissue specimens, including several hundreds of frozen benign and malignant cutaneous pigment cell lesions.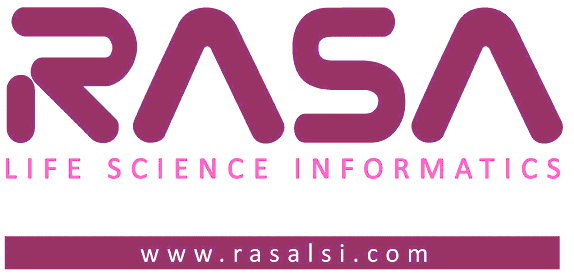 RASA Life Science Informatics in collaboration with Padmashree Dr. D. Y. Patil Institute of Pharmaceutical Science and Research
Is organizing the
"4th National Level Workshop on Computer Aided Drug Designing"
Jaypee Institute of Information Technology, Noida was established in the year 2001 and has been declared as a "Deemed to be University" under Section 3 of UGC Act 1956. The undergraduate programs of the University have been accredited by the National Board of Accreditation of AICTE. JIIT's state-of-the-art, environmentally conditioned campus comprises smart buildings with Wi-Fi connectivity covering the Academic Block, Business School cum Research Block, Faculty Residences, Student Hostels and Annapurna. Well equipped modern laboratories and an intellectually stocked Learning Resource Centre with over 43750 books and 1.7 lacs E-Resources and resources provide a pleasant and stimulating ambience.
Applications are invited for the post of Junior Research Fellow for the following timebound sponsored project as per the details given below:
Post: Junior Research Fellow