Biochemistry
---
Applications are invited, in the prescribed format, from the candidates, who are fulfilling the prescribed qualifications, experience etc. required for filling up of 02 posts of Biochemist (UR), 01 post of Pharmaceutical Chemist (UR) & 01 post of Medical Record Officer (UR), on direct contract basis for the department of Biochemistry, Pharmacology & Medical Record Department respectively, on a consolidated (fixed) emoluments of Rs. 35,100/- p.m.
Post: Biochemist (UR), Pharmaceutical Chemist (UR), Medical Record Officer (UR)
Eligible candidates are invited to attend a WALK-IN-INTERVIEW on the following dates at 9.30 A.M. sharp for the following posts on the ad hoc research project entitled "Nutritive Value of Indian Foods – Integrated Indian Food Composition Tables" at this Institute. The essential qualification, experience, consolidated salary and service tenure are as under:
Post: Scientist, Technical Assistant

Applications in the prescribed form are invited from Indian nationals for direct recruitment through written test/interview for filling up 60 posts of Scientist-B in PB-3 (Rs.15600-39100) + Grade Pay of Rs. 5400 in Medical and Non-medical fields at its Institutes/Centres located in different parts of India. The number of vacancies may vary. Details of each category of posts in respect of Institutes/Centres, may be seen in attached Annexure-I. Written test will be conducted at New Delhi, Mumbai, Chennai and Kolkata, on a date to be intimated later. These posts carry all India service liability and the selected candidates can be posted anywhere in India or abroad by the Competent Authority.
Post: Scientists

JNTBGRI is dedicated to the conservation and sustainable utilization of the Tropical plant genetic resources particularly of Western Ghats of India. Currently the Institute conserves largest number of tropical plant species among the botanic gardens in Asia. Recognising the importance of conserving plant genetic diversity and promoting R & D in plant science the Government of Kerala has established the institute in 1979 and the Government of India has been given the status of the Institute as Centre of Excellence since 1994.
Post: Junior Research Fellow, Field Assistant, Technical Assistant, Data Entry Operator, Project Assistant, Computer Assistant

Central Institute of Medicinal and Aromatic Plants, popularly known as CIMAP, is a frontier plant research laboratory of Council of Scientific and Industrial Research (CSIR). Established originally as Central Indian Medicinal Plants Organisation (CIMPO) in 1959, CIMAP is steering multidisciplinary high quality research in biological and chemical sciences and extending technologies and services to the farmers and entrepreneurs of medicinal and aromatic plants (MAPs) with its research headquarter at Lucknow and Research Centres at Bangalore, Hyderabad, Pantnagar and Purara. CIMAP Research Centres are aptly situated in different agro-climatic zones of the country to facilitate multi-location field trials and research. A little more than 50 years since its inception, today, CIMAP has extended its wings overseas with scientific collaboration agreements with Malaysia. CSIR-CIMAP has signed two agreements to promote bilateral cooperation between India and Malaysia in research, development and commercialization of MAP related technologies.
Post: Project Assistants, Junior Research Assistant, Junior Research Fellow
A global healthcare leader, Novartis has one of the most exciting product pipelines in the industry today. A pipeline of innovative medicines brought to life by diverse, talented and performance driven people. All of which makes them one of the most rewarding employers in their field.
Post: Associate Quality Manager
The Council of Scientific and Industrial Research (CSIR) is an autonomous organization under the Ministry of Science & Technology, Government of India. It is amongst the foremost scientific and industrial research set-ups in the world, having state-of-the-art infrastructure and scientific and technical manpower second to none, CSIR covers practically the entire spectrum of scientific and industrial R&D of national and international importance. This ranges from aerospace to ocean exploration, micro-electronics to structural and environmental engineering, smart materials to mechatronics, petrochemicals to synthetic biology and from robotics and micro-machines to drugs & pharmaceuticals and agrochemicals.
Post: Scientist, Senior Scientist, Principal Scientist, Senior Principal Scientist
Osmania University established in 1918, is the seventh oldest in the Country, third oldest in South India and the First in the princely state of Hyderabad. The establishment of Osmania University symbolizes a renaissance in the Indian Educational System and has shown a remarkable resilience throughout its existence. The university is instrumental in propagation of Higher Education to cater the needs of community in the region over nine decades and has grown into one of the major Universities of India. It has a vast sprawling green campus of 500 hectares set in picturesque and idyllic surroundings. It owns number of buildings of great architectural elegance and variety to enhance the beauty of the campus. The university is an autonomous institution created through an act of legislature and most part of funding is from the State Government. The university holds the flagship for Higher Education of Government of Andhra Pradesh and has played a key role in planning, initiating and implementation of various development programs.
Post: Junior Research Fellow
The Indian Pharmacopoeia Commission (IPC) is an Autonomous Body, set up under the Ministry of Health & Family Welfare primarily with the objective of periodically updating of the Indian Pharmacopoeia, the book of standards for the drugs; the National Formulary of India, the book of reference on the drugs; and other related tasks such as preparing, certification and distribution of Reference Substances; assist the National Pharmacovigilance Programme; testing of the new drugs and review of Technical dossier of Drugs for purpose of monograph development for the Indian Pharmacopoeia. It promotes rational use of medicines through generic prescriptions. The IPC is on path of evolving as a modern scientific institution.
Post: Senior Scientific Officer, Scientific Assistant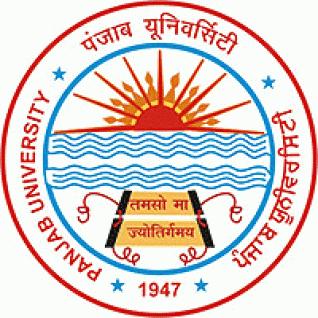 The University Institute of Pharmaceutical Sciences of the Panjab University is a premier institution of Pharmaceutical Education and Research in the country. The institute has covered a long and glorious journey of 76 years starting from Lahore in 1944 and finally settling to the present campus in Chandigarh at the foothills of Himachal. In its travelogue, the institute crossed multiple milestones and continue to head ahead towards the well-defined goals. The elevation of the status from department to the level of an institute i.e. University Institute of Pharmaceutical Sciences in 1994, and hosting of Indian Pharmaceutical Congress in the same year, two presidential honors of the Indian Pharmaceutical Congresses to its faculty members, a special recognition by the UGC by granting SAP in 1993 and COSIST in 1981 establishment of ICMR Advanced Centre for standardization of Drugs of Indian System of Medicine are some of the major hallmarks on the path treaded so far.
Post: Scientific Assistant