Biochemistry
---
India's internationally renowned The Maharaja Sayajirao University of Baroda (1949) has blossomed from the Baroda College (1881) which is one of the oldest centres of learning in western India. MSU is the only state University with a residential, unitary character having English as sole medium of instruction with more than 1200 well-qualified faculty members and 1500 administrative staff to facilitate the learning of more than 35000 students having cosmopolitan life on campus. The rich legacy of the University is crowned by the names of stalwarts like Nobel Laureate Dr. Venkatraman Ramakrishnan, Shri Aurobindo, Bharat Ratna Acharya Vinobha Bhave, Gyanpith awardee Shri Rajendra Shah, Dr. I. G. Patel, Lord Bhikhu Parekh, Shri Sam Pitroda, Prof. K. G. Subramanyan and many more.
Applications are invited for the two positions of Junior Research Fellow to work under SERB, DST sponsored research project "Functional characterization of Metacaspase gene family in Solanum lycopersicum". Duration of project is for three years.

Post: Junior Research Fellow: 02
Thomson Reuters is the leading source of intelligent information for the world's businesses and professionals, providing customers with competitive advantage. Intelligent information is a unique synthesis of human intelligence, industry expertise and innovative technology that provides decision-makers with the knowledge to act, enabling them to make better decisions faster. Through its more than 50,000 people across 93 countries, Thomson Reuters delivers this must-have insight to the financial, legal, tax and accounting, scientific, healthcare and media markets, and is powered by the world's most trusted news organization.

Post: Associate Research Analyst - JREQ016892
Applications are invited from qualified, creative, self-motivated scientists for several positions in The Centre for Chemical Biology and Therapeutics (CCBT). The successful candidate will participate in a multidisciplinary research program in a new initiative for chemical biology and therapeutics research. The program is coordinated by Professor Ashok Venkitaraman (University of Cambridge, UK, and inStem)
Name of the post and qualification/experience for each one are indicated below -
Post: Senior Scientist, HTC Technology Associate, Associate Research Scientist, Research Associate, Computational Biologist
For over 200 years, we've harnessed our scientific expertise to discover, enable, and deliver solutions for the world at large. Explore DuPont careers to discover how we work together with academics, governments, companies and organizations around the globe to find new and better ways to provide for the needs of our growing population. It's what we call inclusive innovation.

Post: Technical Specialist
Panacea Biotec is a leading research based Health Management Company, with an annual turnover of approx. Rs. 830 Crores. We are engaged in research, development, manufacture & marketing of Vaccines, Bio-Pharmaceuticals and Pharmaceuticals (Rx & OTC) of international quality and Health Services. All Panacea Biotec plants are accredited by international agencies and they follow current Good Manufacturing Practices, as per WHO guidelines.
We offer stimulating work environment & a career that spells growth. In tune with our plans, we require young, aggressive, dynamic, high performing and result oriented professional.
Post: Assistant Manager - Q.A.
Madurai Kamaraj University, established in 1966, has 18 Schools comprising 73 Departments. The Directorate of Distance Education of the University has a student strength of about 1.30 lakhs. The University has 109 affiliated Colleges (9 Autonomous) including other approved institutions and 7 evening colleges. There are centres which promote research potential of teachers. Extension activities are carried out through Department of Youth Welfare, NSS, SC/ST cell and Adult Education programmes.
Applications are invited for Two Junior Research Fellow positions in Indo-UK Project entitled "RICEFUEL: Engineering enzymes, for advanced biofuels", at Dept, of Genetics, School of Biological sciences, Madurai Kamaraj University, Madurai.
Post: Junior Research Fellow
Government of India had instituted a scheme titled "SwarnaJayanti Fellowships" to commemorate India's fiftieth year of Independence. Under this scheme a selected number of young scientists, with excellent track record, are provided special assistance and support to enable them to pursue research in frontier areas of science and technology. The fellowship is scientist specific and not institution specific, very selective and has close academic monitoring.
Post: SwarnaJayanti Fellowships
The Advanced Centre for Treatment, Research and Education in Cancer (ACTREC, Kharghar, Navi Mumbai is the new state-of-the-art R&D satellite of the Tata Memorial Centre (TMC), which also includes under its umbrella the Tata Memorial Hospital (TMH), the largest cancer hospital in Asia. ACTREC has the mandate to function as a national centre for treatment, research and education in cancer. TMC is an autonomous grant-in-aid institution of the Department of Atomic Energy (DAE), Government of India. It is registered under the Societies Registration Act (1860) and the Bombay Public Trust Act (1950). Its Governing Council is headed by the Chairman, Atomic Energy Commission, Government of India.

Post: Research Associate, Project Assistant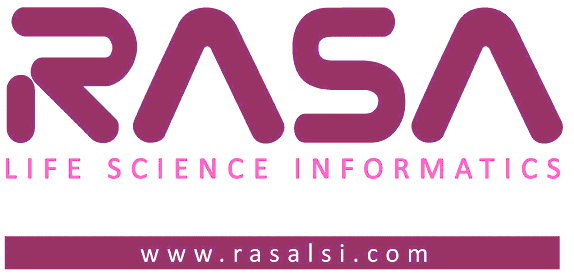 RASA Life Science Informatics is a CRISIL rated company that provides industrial training in Life Science domain. RASA has trained 300 personnel's from academia & industry of different background like CADD, Quality Control, Cheminformatics, Biotechnology, Microbiology, Life Science Software development , Pharmacy, Bioinformatics, NGS data analysis, Microarray Data analysis & Molecular biology to enhance & optimize their research & publication work.
Get hands on summer training on Quality Control, CADD Bio-Chem Informatics, R, Python, NGS data analysis, & Biological Database Development.
Milestones:
We have conducted 4 national levels workshops on different areas. We are first one to provide corporate training in Cheminformatics to Wipro; we have also imparted our expertise to Persistent Lab at the time of CADD workshop.
We have offered our expertise to Karnataka state women university Bijapur, Dharwad University Karnataka, NMIMS Mumbai, R. C. Patel College Shirpur, Sinhgad College Vadgaon, Rajmata Jijau College, for workshop in Bioinformatics, CADD and Cheminformatics Etc......
We provide Training and customized solutions for research organization, Universities, Pharma, Healthcare, Biotech and Agricultural industries.
Summer training and Projects:
Duration 45 days which includes 1 months training + 15 days project .
· Quality Control.
· Bioinformatics
· Molecular Modeling and Dynamics
· NGS data analysis
· CADD
· Molecular Biology
· Biological Database Development
· JAVA & BioJAVA
· R
· Python
<<View details of trainings >>
Features:
· Guest lecturers from Research Institutes and Industry persons.
· All the trainings are totally practical oriented with free software installed in your system.
· Certificate of summer training program.
· Latest knowledge of industry, Field, 90% hands on training exposure to research or corporate.
· CV making, HR session from Our HR department, soft skill development program
· Experienced faculty from industry & academics with 6 yrs of experience.
· Library Facility.
· Small batches so can be personal attention & to maintain the quality.
· Get the lab Experience & knowledge of various software, tools, techniques from RASA.
Important Dates:
Batch

Module Name

Early bird registration date

Last date of registration




1st May

CADD

15th April

20th April

Molecular Biology

Biological Database Development




15th May

JAVA & BioJAVA

30th April

5th May

R

Python

Quality Control




1st June

Bioinformatics

15th May

20th May

Molecular Modeling and Dynamics

NGS
Please note:
· 8 seats per batch.
· Duration: 45 days that includes, 1 months training + 15 days project.
For any query please feel free to contact us on
RASA Life Science Informatics.
E-mail: info@rasalsi.com
Phone: +91.20.65600408 / 7875692349 / 8411927535 / 7875793891.
Location: 301, 3rd Floor, Dhanashree Apartment, Opposite Chittaranjan Vatika, Model Colony, Shivaji Nagar, Pune – 411016.
http://www.rasalsi.com [Facebook] [Blogger]

National Chemical Laboratory (CSIR-NCL), Pune, established in 1950, is a constituent laboratory of Council of Scientific and Industrial Research (CSIR). CSIR-NCL is a science and knowledge based research, development and consulting organization. It is internationally known for its excellence in scientific research in chemistry and chemical engineering as well as for its outstanding track record of industrial research involving partnerships with industry from concept to commercialization.
Applications are invited on plain paper for filling up temporary position(s) of Project Assistant (PA II) under 12th Five year plan project under 'Chemical Sciences Cluster' on contract basis, as per the following details: