Biochemistry
---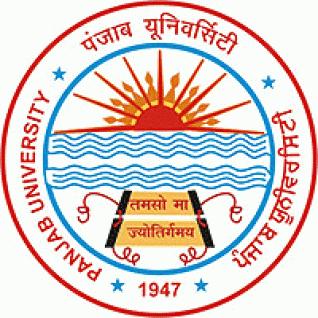 The University Institute of Pharmaceutical Sciences of the Panjab University is a premier institution of Pharmaceutical Education and Research in the country. The institute has covered a long and glorious journey of 76 years starting from Lahore in 1944 and finally settling to the present campus in Chandigarh at the foothills of Himachal. In its travelogue, the institute crossed multiple milestones and continue to head ahead towards the well-defined goals. The elevation of the status from department to the level of an institute i.e. University Institute of Pharmaceutical Sciences in 1994, and hosting of Indian Pharmaceutical Congress in the same year, two presidential honors of the Indian Pharmaceutical Congresses to its faculty members, a special recognition by the UGC by granting SAP in 1993 and COSIST in 1981 establishment of ICMR Advanced Centre for standardization of Drugs of Indian System of Medicine are some of the major hallmarks on the path treaded so far.
Post: Scientific Assistant
I.T.S Group of Institutions has established the college in the year 2004 to impart high quality education in the field of pharmacy. The College (College code-170) is running B.Pharm & M.Pharm in Pharmaceutics, Pharmacology and Pharm Chem specialization, approved by AICTE and affiliated to M.T.U Noida and G.B.T.U, Lucknow. B.Pharm course is approved by Pharmacy Council of India upto 2015-16 session. The institute is also approved by G.B.T.U for Ph.D. The College provides a stimulating and productive environment for Pharmaceutical education and research. It provides a healthy academic atmosphere for the students to achieve their goals with developed personality & fosters an academic environment in which the performance, goals and growth of each individual being assessed.
Walk-in-Interview is scheduled to be held on the date(s) mentioned against the position in the respective column for selection of suitable candidate(s) in the following areas under the CSIR Networked Project on purely temporary basis for the duration of the project or till completion of project whichever is earlier:
Post: Research Associate, Junior Research Fellow

The National Institute of Biologicals, an autonomous Institute under the Ministry of Health & Family Welfare, Government of India, is a premier Scientific Organization and a Centre of Excellence to ensure quality of vaccines and biologicals in the country.
Applications are invited for the following posts on direct recruitment basis:
Post: Jr. Scientist

Assam University came into existence through Assam (Central) University Act, 1989. It was established in 1994, since then the University is steadily becoming an excellent centre of learning. The campus, situated in Dargakona, about 20 kms from Silchar, is set amid sprawling hillocks, a typical landscape in the North East. The campus in an area of 600 acres surrounded by lakes and mountains provides an ideal environment for academic pursuit. Drawing its 230 plus faculty from many disciplines, from all over the country, the university sustains a multidisciplinary approach to higher education.

Post: JRF in (Organic chemistry) DBT funded Project for about 20 months
Eligible candidates are invited to attend WALK - IN - INTERVIEW on the following date at 9.30 a.m. sharp for the following positions on the ad hoc research project entitled "Vitamin A metabolic pathway on region – specific adipose tissue development and its relevance to insulin resistance: A proteomic approach to sexual dimorphism". The essential qualification, experience, consolidated Fellowship and service tenure are as under: The project is funded by DBT.
Post: Junior Research Fellow- 02 nos.

Defence Institute of Physiology and Allied Sciences (DIPAS) provides an excellent opportunity for young and motivated researchers to pursue a career in basic and applied Life Sciences research. DIPAS endeavors in optimizing human performance under extreme operational environments using physiological, biochemical, nutritional and ergonomic approach. The labs are equipped with state - of - art facilities to conduct human studies, animal and in - vitro experimentation with an interdisciplinary approach. Cutting - edge technology ( Micro - Array facilities, MALDI - TOF, Human Decompression Chamber, CAD, Bio informatics and Nanotechnology) at the institute encompasses broad interdisciplinary areas - Physiology; Biochemistry; Bio M edical Sciences; Biotechnology and Organic Chemi stry/Phytochemistry.
Post: Junior Research Fellows, Research Associate
Applications will be accepted only when fee is deposited in the Bank upto prescribed last date for fee deposition. If the fee is deposited in bank after the last date prescribed for fee deposition, the on-line application of the candidate will not be accepted and the fee deposited in the bank will not be refunded to the candidates in any condition. It will be responsibility of the candidates to deposit fee in the bank upto last date prescribed for fee deposition and submit the application upto last date prescribed for submission of applications.
Post: Food Safety Officer (Food Safety And Drug Administration Deptt., U.P.) Examination-2014
---
Carrying forth the Apeejay Stya legacy of over 45 years of excellence in education
School of Pharmaceutical Sciences
Experience the International Edge...
· Established on the academic pattern of the lvy League universities of the USA
· Trans-disciplinary and Liberal Arts approach
· Strong industry linkages to facilitate training & placement
· Truly global campus with students from over 15 countries
Awards & Accolades
· Best Innovation by Private University at World Education Summit 2012
· No.1 in Innovative Teaching Techniques & No. 3 in Most Reputed Faculty as per TOI B-School Ratings 2013 (North Region)
· Mr. Aditya Berlia, Co-Founder & Pro-Chancellor, Apeejay Stya University, received the 'Outstanding Educational Entrepreneur' award at the World Education Congress Global Awards 2013.
· ASU has been conferred the 'CSR Excellence in Education Award 2013' by Competition Success Review (CSR) magazine in recognition of exceptional contribution made by institutions in their respective areas like education, scientific research, etc.
· E-Gov. Campus of Gurgaon District, Haryana (India) by the Ministry of Communications & Information Technology, in collaboration with the United Nations
· Best Engineering Institute in North India at National Education Awards 2013 by ET Now
Programmes Offered
BACHELORS
• B. Pharm.*
Duration: 4 yrs.
*Proposed programme to commence shortly.
MASTERS
• M. Pharm. in Pharmaceutics
• M. Pharm. in Drug Regulatory Affairs
Duration:2 yrs
• M. Pharm. + MBA
Duration:3 yrs (Dual Degree Programme)
PG DIPLOMA
• Drug Regulatory Affairs
• Novel Drug Delivery Systems
Duration:1 yr (Full Time)
DOCTORAL
• Ph.D in Pharmaceutical Sciences
Programme Features
· Highly dedicated and research oriented faculty
· Cutting-edge research labs with sophisticated & latest instrumentation facility
· Industry-centric curriculum designed & endorsed by industry and academicians of repute
· Extensive hands on training on novel formulation development skills involving latest instrumentation
· Industry-academia linkage
· Cyber library with free access to high indexed journals
· Industry training placement guaranteed
Entrance exam of PHD(Pharma) of Pharmaceutical Sciences on 19th July '14

Walkins - candidates have to bring all the degree documents for Test and Interview at ASU City Office:- Plot no.23, Sector-32, Institutional Area, Gurgaon -122001, Haryana.(Nearest Metro Station -Huda City Centre).
For any further details feel free to call at 9560184499.
One Joint Drugs Controller (India) in Central Drugs Standardization Control Organization (CDSCO) under the Directorate General of Health Services, Ministry of Health & Family Welfare. (UR-1). The post is temporary
Post: One Joint Drugs Controller