Microbiology
---
Defence Institute of High Altitude Research (erstwhile Field Research Laboratory) is only one of its kind situated in Leh at an altitude of 3500 m above MSL, having core competence in cold arid agro-animal technology in the world. The same has been examined and certified by LIMCA Book of Records under World Record category. This institute is brain child of the first Prime Minister of India, late Pandit Jawaharlal Nehru and was established in 1962 with the quest to become world class leader in the area of cold arid agro-animal technologies. The institute through its pioneering R&D efforts over the years has brought about perceptible qualitative and quantitative changes in agriculture, animal husbandry and cold desert flora of Ladakh.

Defence Institute of High Altitude Research (DIHAR) requires 01 Research Associate and 03 Junior Research Fellow in the following disciplines.

Post: Research Associate, Junior Research Fellow

National Institute for Research in Reproductive Health (NIRRH), formerly known as Institute for Research in Reproduction is a premier research institute of the Indian Council of Medical Research (ICMR). It is situated in the vicinity of a number of hospitals and research institutes in central Mumbai. Since its inception in 1970, it has been making vigorous efforts to improve the reproductive health of people through research, education and health care services.
Applications are invited for the following Non-Institutional post to be filled on purely temporary basis for ad-hoc projects
Post: Research Associate, Junior Research Fellow
As a Sanofi group Company , we believe that human resources are vital asset for the development of our organization. In the field of Biotechnology Shantha provides excellent career opportunity for science graduates and post graduates/ PhDs.
Shantha provides equal employment, growth opportunities and we select our human resources purely on merit basis. We are prefer employer of choice amongst all Vaccine manufacturing Industries in India.
Post: Senior Officer, Officer, Operators, Assistant Manager, Senior Research Associate

The National Institute of Pharmaceutical Education and Research (NIPER) has been created as a centre of excellence for higher education, research and development in pharmaceutical sciences. NIPER, Rae Bareli at ITI campus, Rae Bareli under the mentoring Institute of Central Drug Research Institute, Lucknow invites eligible candidates for following positions on purely temporary basis on contract initially for a period of 1 year which can be extended further. The selected candidates shall have no claim for regularization against any regular post either in NIPER or CDRI.
inVentiv Health Clinical, a leader in drug development services, has a global infrastructure, therapeutic expertise, and commitment to quality that is unmatched in the industry. For pharmaceutical, biotechnology, generic drug, and medical device companies of all sizes around the world, inVentiv Health Clinical can help you transform promising ideas into commercial reality.
Post: Safety Associate II
M/s. Indian Drugs & Pharmaceuticals Limited (I.D.P.L.) is a Central Public Sector Undertaking wholly owned by the Govt. of India engaged in manufacture of pharmaceuticals. A Unit of I.D.P.L. situated at Rishikesh requires to engage trained and experienced professionals in following fields on a fixed term contract basis initially for a period of one year which can be extended further on performance basis.
Post: Manger / Dy Manager, Executive, Production Supervisor, Senior Chemist

Tezpur University was established by an Act of Parliament in 1994. The objects of this Central University as envisaged in the statutes are that it shall strive to offer employment oriented and interdisciplinary courses to meet the regional to national aspirations and the development of the state of Assam and also offer courses and promote research in areas which are of special and direct relevance to the region and in the emerging areas in Science and Technology
Kota College of Pharmacy Kota, affiliated to Rajasthan University of Health Sciences. Jaipur is approved by All India Council of Technical Education, New Delhi, Pharmacy Council of India, New Delhi and Government of Rajasthan. Established in 2004, the college offers undergraduate course in Pharmaceutical Sciences and Post Graduate courses in Pharmaceutics and Pharmacology. KCP has strong research foundation with AICTE funded Research Projects, Entrepreneur Development Cell (EDC1 and DST Projects by Govt, of Rajasthan. Five batches of BPharm. and one batch of M.Pharm. have already passed from the college. The college provide most effective teaching learning environment using latest teaching aid and equipments. The college is approved centre for guiding research in the area of Pharmaceutical Science.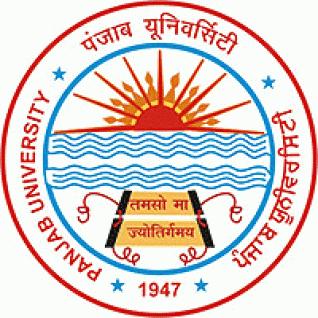 The University Institute of Pharmaceutical Sciences of the Panjab University is a premier institution of Pharmaceutical Education and Research in the country. The institute has covered a long and glorious journey of 76 years starting from Lahore in 1944 and finally settling to the present campus in Chandigarh at the foothills of Himachal. In its travelogue, the institute crossed multiple milestones and continue to head ahead towards the well-defined goals. The elevation of the status from department to the level of an institute i.e. University Institute of Pharmaceutical Sciences in 1994, and hosting of Indian Pharmaceutical Congress in the same year, two presidential honors of the Indian Pharmaceutical Congresses to its faculty members, a special recognition by the UGC by granting SAP in 1993 and COSIST in 1981 establishment of ICMR Advanced Centre for standardization of Drugs of Indian System of Medicine are some of the major hallmarks on the path treaded so far.
Applications are invited on a plain paper from the eligible candidates for the position of Research Fellows at Fellowship of Rs 20,000 Per Month (Fixed), along with their curriculum vitae, and two testimonials, as per following qualifications and experience:
Post: Research Fellows
Institute of Nuclear Medicine and Allied Sciences (INMAS), Delhi under the aegis of Defence Research and Development Organisation (DRDO), is engaged in research and developmental work in radiation sciences. INMAS is looking for meritorious young researchers for pursuing research in the frontier areas at INMAS. The Institute invites applications from young and meritorious Indian nationals who are creative, have passion and desire to pursue R&D in frontier areas. INMAS possesses ambience of a research cum academic institute coupled with an advanced R&D infrastructure in a mission mode. It provides the best infrastructure, motivation and personality development prospects for talented students, dreaming of unparalleled success in their professional endeavors. INMAS provides state of the art research facilities for undertaking pioneering research with defence applications.
Post: Junior Research Fellow