Microbiology
---
National AIDS Research Institute [NARI] was established in October 1992 in Bhosari, Pune on a seven acre plot. Over last two decades the Institute has established itself as a premier Institute devoted to research on HIV infection and AIDS. The Institute has contributed in the fight against HIV and AIDS through quality research encompassing clinical research for optimizing the treatment and care, development and testing new modalities for prevention and generating new information on HIV biology in context with HIV-1 subtype C infection prevalent in India.
Indegene's scientific and competitive intelligence services lend actionable insights to clients to support their strategic decision making. We provide scientific, clinical, and competitive insights to help align the business development, licensing, clinical development, and marketing activities of our clients to current and future market needs.

Post: Patient Care Advisor

National Chemical Laboratory (CSIR-NCL), Pune, established in 1950, is a constituent laboratory of Council of Scientific and Industrial Research (CSIR). CSIR-NCL is a science and knowledge based research, development and consulting organization. It is internationally known for its excellence in scientific research in chemistry and chemical engineering as well as for its outstanding track record of industrial research involving partnerships with industry from concept to commercialization.

The Council's Regional Medical Research Centre for Tribals started functioning in 1984, at Jabalpur, from three rooms in Medical College with a handful of staff. The centre continued functioning from Medical college till 1990 to address mainly to the study of the health and nutritional problems of the tribal populations, including nutritional disorders, common communicable diseases, environmental health problems, etc. The State Health has utilized the expertise of the scientists in planning, monitoring and evaluation of tribal health and other developmental programs in tribal areas of Madhya Pradesh and Chhattisgarh and also in training health functionaries of these states.
Eligible candidates are invited to attend a WALK-IN-INTERVIEW at this Institute on 05th November, 2014 at 09.30 A.M. to 10.30 A.M. for filling up of Fourteen (14) Junior Research Fellowships at this Institute.
Post: Junior Research Fellow

No.of post: 14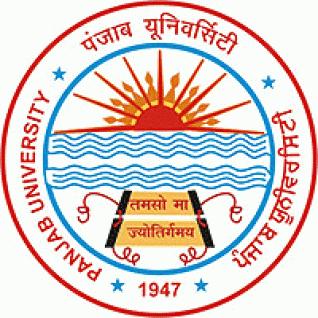 The University Institute of Pharmaceutical Sciences of the Panjab University is a premier institution of Pharmaceutical Education and Research in the country. The institute has covered a long and glorious journey of 76 years starting from Lahore in 1944 and finally settling to the present campus in Chandigarh at the foothills of Himachal. In its travelogue, the institute crossed multiple milestones and continue to head ahead towards the well-defined goals. The elevation of the status from department to the level of an institute i.e. University Institute of Pharmaceutical Sciences in 1994, and hosting of Indian Pharmaceutical Congress in the same year, two presidential honors of the Indian Pharmaceutical Congresses to its faculty members, a special recognition by the UGC by granting SAP in 1993 and COSIST in 1981 establishment of ICMR Advanced Centre for standardization of Drugs of Indian System of Medicine are some of the major hallmarks on the path treaded so far.
Post: Research Fellow/Programme Assistant
Backed by Elico Limited, with an enviable reputation of five decades of pioneering achievements, stability and business excellence as a manufacturer of laboratory analytical instruments, Elico Healthcare Services is providing back office healthcare processing support for its business partners, and fine tuning the medical billing workflow and processes for over ten years.
Elico has great customer references and a fine team of both management and billing experts who constantly strive to deliver strategic value for our clients, in addition to significant time and cost reductions. We process over one million claims per year, offering our clients savings of up to 30%. Our clients profit from our high degree of accuracy, Turn Around times and reduced denials of over 85%. Net collection rates have gone up significantly by over 95%.
Post: Medical Coding Process
Rubicon Research is a pioneer Drug Delivery Technology company in India and is recognized as a world class outsourcing partner in pharmaceutical industry. Rubicon's proprietary technologies provide solutions for bioavailability enhancement, gastric retention, taste masking, and customising the release profiles. Rubicon has demonstrated excellence in the development of alternate dosage forms such as orally disintegrating tablets, dispersible tablets and various paediatric dosage forms.
The Indian Pharmacopoeia Commission (IPC) is an Autonomous Body, set up under the Ministry of Health & Family Welfare primarily with the objective of periodically updating of the Indian Pharmacopoeia, the book of standards for the drugs; the National Formulary of India, the book of reference on the drugs; and other related tasks such as preparing, certification and distribution of Reference Substances; assist the National Pharmacovigilance Programme; testing of the new drugs and review of Technical dossier of Drugs for purpose of monograph development for the Indian Pharmacopoeia. It promotes rational use of medicines through generic prescriptions. The IPC is on path of evolving as a modern scientific institution.
Post: Pharmacopoeial Associates (20 Nos.)
National Institute of Pharmaceutical Education and Research (NIPER) is the first national level institute in pharmaceutical sciences with a proclaimed objective of becoming a centre of excellence for advanced studies and research in pharmaceutical sciences. The Government of India has declared NIPER as an 'Institute of National Importance'.