Microbiology
---
Applicants are advised to go through all parameters under different Paras and Sub-paras of this Notice and satisfy themselves about their suitability on age-limit and Essential Qualification for the post(s), before applying.
Applications are invited from eligible candidates for the following posts in the format given in this advertisement.
Post: Assistant Drugs Inspector

Walk-in-Interviews are scheduled to be held on the dates mentioned against the positions in the respective column for selection of suitable candidates in the following areas under the different Sponsored/CSIR Networked Projects on purely temporary basis for the duration of the project(s) or till completion of projects whichever is earlier:
Post: Project Fellow, Junior Research Fellow, Project Assistant

National Institute for Research in Reproductive Health (NIRRH), formerly known as Institute for Research in Reproduction is a premier research institute of the Indian Council of Medical Research (ICMR). It is situated in the vicinity of a number of hospitals and research institutes in central Mumbai. Since its inception in 1970, it has been making vigorous efforts to improve the reproductive health of people through research, education and health care services.
Applications are invited through Walk-in-Interview on 20-11-2014 between 09:00 hrs. and 12:00 hrs. for the following vacancies under Non-Institutional ad-hoc projects.
Post: Junior Research Fellow

National Institute of Animal Biotechnology (NIAB), Hyderabad, an autonomous institute under the aegis of Department of Biotechnology, Government of India, is aimed to harness novel and emerging biotechnologies and create knowledge in the cutting edge areas for improving animal health and productivity.
Applications are invited for the following temporary research positions to work in ongoing DBT-BBSRC sponsored research project entitled "Transcriptome Analysis in Indian buffalo and the Genetics of Innate Immunity" at the National Institute of Animal Biotechnology, Hyderabad.
Post: Project Scientist, Research Associate

National AIDS Research Institute [NARI] was established in October 1992 in Bhosari, Pune on a seven acre plot. Over last two decades the Institute has established itself as a premier Institute devoted to research on HIV infection and AIDS. The Institute has contributed in the fight against HIV and AIDS through quality research encompassing clinical research for optimizing the treatment and care, development and testing new modalities for prevention and generating new information on HIV biology in context with HIV-1 subtype C infection prevalent in India.
Indegene's scientific and competitive intelligence services lend actionable insights to clients to support their strategic decision making. We provide scientific, clinical, and competitive insights to help align the business development, licensing, clinical development, and marketing activities of our clients to current and future market needs.

Post: Patient Care Advisor

National Chemical Laboratory (CSIR-NCL), Pune, established in 1950, is a constituent laboratory of Council of Scientific and Industrial Research (CSIR). CSIR-NCL is a science and knowledge based research, development and consulting organization. It is internationally known for its excellence in scientific research in chemistry and chemical engineering as well as for its outstanding track record of industrial research involving partnerships with industry from concept to commercialization.

The Council's Regional Medical Research Centre for Tribals started functioning in 1984, at Jabalpur, from three rooms in Medical College with a handful of staff. The centre continued functioning from Medical college till 1990 to address mainly to the study of the health and nutritional problems of the tribal populations, including nutritional disorders, common communicable diseases, environmental health problems, etc. The State Health has utilized the expertise of the scientists in planning, monitoring and evaluation of tribal health and other developmental programs in tribal areas of Madhya Pradesh and Chhattisgarh and also in training health functionaries of these states.
Eligible candidates are invited to attend a WALK-IN-INTERVIEW at this Institute on 05th November, 2014 at 09.30 A.M. to 10.30 A.M. for filling up of Fourteen (14) Junior Research Fellowships at this Institute.
Post: Junior Research Fellow

No.of post: 14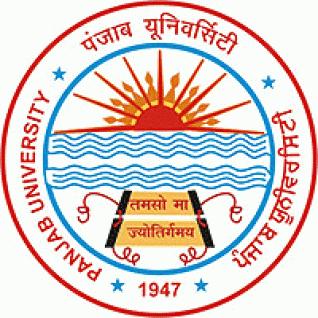 The University Institute of Pharmaceutical Sciences of the Panjab University is a premier institution of Pharmaceutical Education and Research in the country. The institute has covered a long and glorious journey of 76 years starting from Lahore in 1944 and finally settling to the present campus in Chandigarh at the foothills of Himachal. In its travelogue, the institute crossed multiple milestones and continue to head ahead towards the well-defined goals. The elevation of the status from department to the level of an institute i.e. University Institute of Pharmaceutical Sciences in 1994, and hosting of Indian Pharmaceutical Congress in the same year, two presidential honors of the Indian Pharmaceutical Congresses to its faculty members, a special recognition by the UGC by granting SAP in 1993 and COSIST in 1981 establishment of ICMR Advanced Centre for standardization of Drugs of Indian System of Medicine are some of the major hallmarks on the path treaded so far.
Post: Research Fellow/Programme Assistant