Punjab
---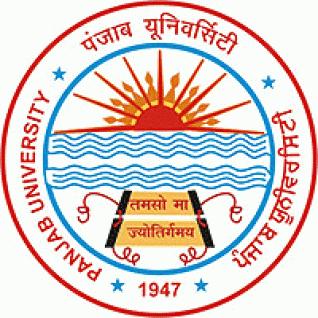 The University Institute of Pharmaceutical Sciences of the Panjab University is a premier institution of Pharmaceutical Education and Research in the country. The institute has covered a long and glorious journey of 76 years starting from Lahore in 1944 and finally settling to the present campus in Chandigarh at the foothills of Himachal. In its travelogue, the institute crossed multiple milestones and continue to head ahead towards the well-defined goals. The elevation of the status from department to the level of an institute i.e. University Institute of Pharmaceutical Sciences in 1994, and hosting of Indian Pharmaceutical Congress in the same year, two presidential honors of the Indian Pharmaceutical Congresses to its faculty members, a special recognition by the UGC by granting SAP in 1993 and COSIST in 1981 establishment of ICMR Advanced Centre for standardization of Drugs of Indian System of Medicine are some of the major hallmarks on the path treaded so far.
Post: Research Fellow/Programme Assistant
The Central University of Punjab (CUP), Bathinda will be having the Schools and Departments as given in Table-I. The University invites applications from eligible candidates for the posts of Professors (Pay Band Rs. 37400-67000 with AGP of Rs. 10, 000/-), Associate Professors (Pay Band Rs.37400-67000 with AGP of Rs. 9,000/-) and Assistant Professors (Pay Band Rs.15600-39100 with AGP of Rs. 6,000/-)
Post: Faculty Positions

The Central University of Punjab, Bathinda (Punjab) has been established through the Central Universities Act 2009 which received the assent of the President of India on 20th March 2009. Its territorial jurisdiction extends to the whole State of Punjab. This newly set up Central University of Punjab (CUP) at Bathinda is poised to write new alphabet on the academic horizon of India. This University is one of the important links in the recently set up chain of Central Universities created in the educationally backward areas of India.
Novation Labs India Pvt Ltd is a growing, vertically integrated and innovation led pharmaceutical company marketing a wide range of high quality, affordable generic for the developed and developing markets of India for a healthier Life.
Pharma Cure Laboratories is a Small Volume Injectables manufacturing Unit located in Jalandhar (Punjab). The unit came into existence in the year 1987.

Post: Production Chemist 1
Retired Armed Forces personnel till 2002 could avail medical facilities only for specific high cost surgery/treatment for a limited number of diseases covered under the Army Group Insurance(Medical Branch Scheme) (AGI(MBS)) and Armed Forces Group Insurance Scheme(Management Information System) (AFGIS (MIS)) schemes. These medicare schemes could provide some relief to the ESM, but it was not a comprehensive scheme as compared to and available for other Central Government Employees. Therefore, the requirement was felt of establishing a medicare system which could provide quality medicare to the retirees of the Armed Forces.
ECHS invites applications to engage and for reserve panel of Pharmacist on contractual basis for ECHS Polyclinics Ferozepur, Moga and Muktsar for a period of one year, renewable for additional period against existing and likely vacancies.
National Institute of Pharmaceutical Education and Research (NIPER) is the first national level institute in pharmaceutical sciences with a proclaimed objective of becoming a centre of excellence for advanced studies and research in pharmaceutical sciences. The Government of India has declared NIPER as an 'Institute of National Importance'.
Panacea Biotec is a leading research based Health Management Company, with an annual turnover of approx. Rs. 830 Crores. We are engaged in research, development, manufacture & marketing of Vaccines, Bio-Pharmaceuticals and Pharmaceuticals (Rx & OTC) of international quality and Health Services. All Panacea Biotec plants are accredited by international agencies and they follow current Good Manufacturing Practices, as per WHO guidelines.
We offer stimulating work environment & a career that spells growth. In tune with our plans, we require young, aggressive, dynamic, high performing and result oriented professional.
Post: Quality Assurance/ Quality Control/ Production
ABOUT AUTHORS:
Yash Prashar*, N.S Gill, Sahil Kakkar
Rayat Institute of Pharmacy; Railmajra,
District SBS Nagar, Punjab, India
yashprashar@gmail.com
ABSTRACT
Scopolamine a cholinergic antagonist may cause amnesia in human and animal models. Amnesia induced by Scopolamine has been widely used to understand the biochemical and behavioral changes in rodents. This model can be used to describe the therapeutic targets of memory impairment. In this model the Scopolamine decreases the central cholinergic neuronal activity, block muscarinic receptor and induces oxidative stress. Cholinesterase inhibitors (Donepezil, tacrine, galantamine, and rivastigmine are widely used in the treatment of amnesia. These inhibitors showed non-significant effects. Therefore, herbal medicine can be the sources for the treatment of memory loss due to their Antiacethylcholine esterase and antioxidant activities. In this paper introducing the medicinal plants and their components affecting amnesia on the scopolamine induced model are discussed.

Application are invited through registered post only for the under mentioned post for different homes established for special need children Amritsar, Ludhiana and Raipura (Patiala) in the State of Punjab strictly on the prescribed application format given at the end, purely on contractual basis. The candidates should specify on the top of the envelop Name and category of the post applied for:
Post: Nursing Assistant