Punjab
---
The advertisement is being issued in accordance with letters nos. 9/64/14-3H6/2300 dt. 16.7.2014, 9/64/2014-3H6/961 dt. 25.7.2014, 9/64/2014-3H6(5H4)'290500'1 dt.19.8.2014 and 9/64/2014-5H4/1251 dt.9.9.2014 of the Department of Health and Family Welfare.Govt, of Punjab.
District De-Addiction and Rehabilitation Society, Pathankot invites application for the following posts on contractual basis for Drug De-Addiction Centres at Pathankot & Narot Jaimal Singh for an initial period of one year.
Post: Staff Nurses/Pharmacist

ABOUT AUTHOR
Babu Lal
Department of Pharmacognosy,
Indo-Soviet Friendship College of Pharmacy, Moga, Punjab, India.
Babulalgughria@gmail.com

ABSTRACT
A simple, selective, precise and robust high performance thin layer chromatography (HPTLC) method was developed and validated for the determination of scopolin, in Convolvulus pluricaulis, commonly known as shankhpushpi. Aluminium backed pre-coated TLC plates (Silica gel 60F-254) of 0.2 mm thickness, were utilized to perform chromatography. The plates were developed up to 90 mm distance in twin trough glass chamber, saturated for 10 min with mobile phase system (Chloroform: methanol, 8.5:1.5, v/v). The system produces a sharp and well-defined peak for scopolin (Rf value; 0.30 ± 0.02). Scopolin was quantified in various test samples (extracts and marketed formulation) at absorbance maxima of 340 nm with the help of CAMAG TLC scanner III. The linear regression analysis data for the calibration plots (concentration Vs peak area) showed good linearity (r2 = 0.9992 ± 0.0002) in the concentration range of 20-160 ng spot−1. The method was validated in accordance with International Conference on Harmonization (ICH) guidelines. The statistical analysis of the results, indicate that the proposed method is specific, accurate and precise. Further, this method can be used for the standardization of shankhpushpi and its formulations.

Retired Armed Forces personnel till 2002 could avail medical facilities only for specific high cost surgery/treatment for a limited number of diseases covered under the Army Group Insurance(Medical Branch Scheme) (AGI(MBS)) and Armed Forces Group Insurance Scheme(Management Information System) (AFGIS (MIS)) schemes. These medicare schemes could provide some relief to the ESM, but it was not a comprehensive scheme as compared to and available for other Central Government Employees. Therefore, the requirement was felt of establishing a medicare system which could provide quality medicare to the retirees of the Armed Forces.
ECHS invites applications to engage following staff on contractual basis in ECHS Polyclinic Patiala, Sangrur, Fatehgarh Sahib, Nabha and Samana period of one year, renewable for additional years: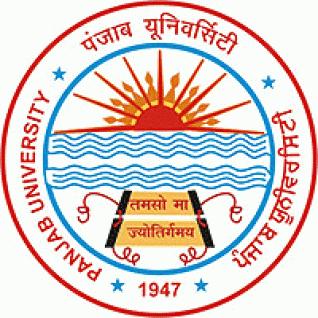 The University Institute of Pharmaceutical Sciences of the Panjab University is a premier institution of Pharmaceutical Education and Research in the country. The institute has covered a long and glorious journey of 76 years starting from Lahore in 1944 and finally settling to the present campus in Chandigarh at the foothills of Himachal. In its travelogue, the institute crossed multiple milestones and continue to head ahead towards the well-defined goals. The elevation of the status from department to the level of an institute i.e. University Institute of Pharmaceutical Sciences in 1994, and hosting of Indian Pharmaceutical Congress in the same year, two presidential honors of the Indian Pharmaceutical Congresses to its faculty members, a special recognition by the UGC by granting SAP in 1993 and COSIST in 1981 establishment of ICMR Advanced Centre for standardization of Drugs of Indian System of Medicine are some of the major hallmarks on the path treaded so far.
Post: Professor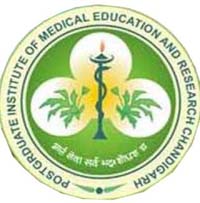 The PGIMER owes its inception to the vision of late Sardar Partap Singh Kairon, the then Chief Minister of Punjab and the distinguished medical educationists of the then combined state of Punjab, supported by the first Prime Minister of India Pt. Jawahar Lal Nehru who considered the institutions of scientific knowledge as temples of learning and the places of pilgrimage. The institute started in 1962 and Pt Jawahar Lal Nehru inaugurated the hospital now named "Nehru Hospital" on 7th July 1963. The Institute was originally under the Government of undivided Punjab. After the reorganization of the state, the administrative control of the institute passed on to the Union Territory of Chandigarh in November 1966. The Institute became an autonomous body under the Act of Parliament in 1967 functioning under the Ministry of Health and Family Welfare, Government of India.
Post: Junior Research Fellow
CSIR - Institute of Microbial Technology, Sector-39/A, Chandigarh desires to engage Research Associate/Senior Project Fellows/ Project Fellows/ Project Assistant, Research Intern on purely temporary basis on contract under DBT/CSIR sponsored project at IMTECH. However, the number of positions may vary depending upon the requirement of the Institute. A General Panel will be operative for a maximum period of one year from the date of interview.
Post: Research Associate, Senior Project Fellow, Project Assistant, Project Fellow, Research Intern, Senior Research Fellow


HLL Lifecare Limited, a Mini Ratna Central Public Sector Enterprise under the Ministry of Health & Family Welfare, Govt. of India is a global provider of high quality healthcare products & services. With state-of-the-art manufacturing facilities spanning across India, HLL is diversifying into vaccine manufacturing, lifecare services, sanitary napkins besides engaging in procurement consultancy, healthcare infrastructure development and facility management.
Post: Area Sales Manager, Territory Officer/Senior Territory Officer, Sales Officer/Junior Territory Officer
Online applications are invited for filling up of posts of Pharmacist=02 Nos on regular basis. The candidates willing to apply should visit website of this Institute qmch.qov.in for further details like Category of posts, Terms & Conditions, Eligibility criteria, Application Form and Detail of Written Test etc. For Technical Assistance regarding Online submission in case of difficulty/enquiry, Any working day from 9.00 am to 5.00 pm.
Post: Pharmacist

National Institute of Pharmaceutical Education and Research (NIPER) is the first national level institute in pharmaceutical sciences with a proclaimed objective of becoming a centre of excellence for advanced studies and research in pharmaceutical sciences. The Government of India has declared NIPER as an 'Institute of National Importance'. It is an autonomous body set up under the aegis of Department of Pharmaceuticals, Ministry of Chemicals and Fertilizers, Government of India. The Institute is conceived to provide leadership in pharmaceutical sciences and related areas not only within the country, but also to the countries in South East Asia, South Asia and Africa. NIPER is a member of Association of Indian Universities and Association of Commonwealth Universities.
Applications are invited for three positions of Junior/Senior Research Fellow under the projects entitled:
Applications are invited from Indian citizens, for filling up the vacancies for Group 'B' (Non Gazetted) & Group 'C' on temporary basis likely to be permanent in the Indo- Tibetan Border Police Force. The post has all India liability and selected candidates can be posted anywhere in India and even abroad. On appointment, the candidate shall be governed by the ITBPF Act and Rules. The last date of receipt of application is 05/09/2014 for all states except for Assam, Meghalaya, Arunachal Pradesh, Mizoram, Manipur, Nagaland, Tripura, Sikkim, Ladakh Division of Jammu and Kashmir State, Lahaul & Spiti Distt. and Pangi Sub-Division of Chamba Distt of Himachal Pradesh, Andaman & Nicobar Islands and Lakshadweep, for which last date is 12/09/2014.
Post: Assistant Sub Inspector (Pharmacist)