walk in jobs
---
Eligible candidates are invited for Walk-in-Interview for filling up of the following contractual posts in the project entitled "A Phase II Open Label Randomized Clinical Trial to Evaluate the Anti Bacterial Activity, Safety, Tolerability and Pharmacokinetics of a Combination of PA-824, Moxifloxacin and Pyrazinamide, or PA-824 When Administered with the Category IV Regimen of RNTCP in Adult Males with Newly Diagnosed Multi-drug Resistant Pulmonary Tuberculosis" as per details given below:
Post: Junior Research Fellow (Clinical)
Retired Armed Forces personnel till 2002 could avail medical facilities only for specific high cost surgery/treatment for a limited number of diseases covered under the Army Group Insurance(Medical Branch Scheme) (AGI(MBS)) and Armed Forces Group Insurance Scheme(Management Information System) (AFGIS (MIS)) schemes. These medicare schemes could provide some relief to the ESM, but it was not a comprehensive scheme as compared to and available for other Central Government Employees. Therefore, the requirement was felt of establishing a medicare system which could provide quality medicare to the retirees of the Armed Forces.
ECHS invites applications to engage following staff on contractual basis in ECHS Polyclinic Patiala, Sangrur, Fatehgarh Sahib, Nabha and Samana period of one year, renewable for additional years:
Under NUHM Ulhasnagar Municipal Corporation invites applications from eligible candidates for filling up the following posts on contractual basis in Maharashtra State as indicated below.
Post: Pharmacist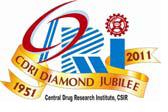 CSIR-Central Drug Research Institute, Lucknow is a premier R&D Institute under the aegis of Council of Scientific and Industrial Research (CSIR), New Delhi which is an autonomous body under Department of Scientific and Industrial Research, Government of India. The institute is engaged in the development of new drugs and diagnostics in various therapeutic areas like malaria, tuberculosis, filarial, leishmania, cancer, thrombosis, hypertension, dementia, diabetes, lipid disorders, gastric ulcer, osteoporosis, prostatic hyperplasia, etc.
Walk-in-interview for engagement of Project Staff under different Projects to be held on 18-09-2014 (For Position Code No. 001 to 009) and 19-09-2014 (For Position Code No. 010 to 016 ) as per the details given below:-
The Bhabha Atomic Research Centre is India's premier nuclear research facility based in Trombay, Mumbai. BARC is a multi-disciplinary research centre with extensive infrastructure for advanced research and development covering the entire spectrum of nuclear science, engineering and related areas. BARC's core mandate is to sustain peaceful applications of nuclear energy, primarily for power generation. It manages all facets of nuclear power generation, from theoretical design of reactors, computerised modelling and simulation, risk analysis, development and testing of new reactor fuel materials, etc.
Bhabha Atomic Research Centre conducts walk-in-interview for appointment of Pharmacists on Adhoc basis.
Post: Pharmacist
The Tata Memorial Hospital was initially commissioned by the Sir Dorabji Tata Trust on 28 February 1941 as a center with enduring value and a mission for concern for the Indian people.
In 1952 the Indian Cancer Research Centre was established as a pioneer research institute for basic research - later called the Cancer Research Institute (CRI). In 1957 the Ministry of Health took over the Tata Memorial Hospital. The transfer of the administrative control of the Tata Memorial Centre (Tata Memorial Hospital & Cancer Research Institute) to the Department of Atomic Energy in 1962 was the next major milestone. The Tata Memorial Hospital and Cancer Research Institute merged as the two arms of the Tata Memorial Centre (TMC) in 1966 as a classic example of private philanthropy augmented by Government support with a mandate for Service, Education & Research in Cancer.
Post: Research Fellow (Non- Medical)

Maharshi Dayanand University, ab initio established as Rohtak University, Rohtak, came into existence by an Act No. 25 of 1975 of the Haryana Legislative Assembly in 1976 with the objective to promote inter-disciplinary higher education and research in the fields of environmental, ecological and life sciences. It was rechristened as Maharshi Dayanand University in 1977 after the name of a great visionary and social reformer, Maharshi Dayanand. It had a unitary and residential character in its nascent stage, but became an affiliating University in November 1978. The University secured the recognition of University Grants Commission – the higher education regulatory body of India - for central Govt. grants in Feb. 1983.
Post: Junior Research Fellow/Senior Research Fellow/Research associate in CSIR funded research project
Eligible Candidates may appear for Walk-in-lnterview at office premises. Registration of the candidates shall be done from 09:30 AM to 10:30 AM. Posts shall be purely on contract basis only for one year or up to 31/03/2015 whichever is earlier.
Post: Pharmacist for MMU in District Sirsa and Mewat
Institute of Genomics & Integrative Biology (IGIB) is a premier Institute of Council of Scientific and Industrial Research (CSIR), engaged in research of national importance in the areas of genomics, molecular medicine, bioinformatics, proteomics and environmental biotechnology.

CSIR-Institute of Genomics & Integrative Biology (IGIB), desires to engage qualified incumbents on purely temporary basis as detailed below:
Post: Senior Research Fellow, Project Fellow, Junior Research Fellow, Senior Project Fellow
The National Institute of Immunology (NII) is committed to advanced research addressing the basic mechanisms involved in body's defence to identify modalities for manipulation of the immune system to provide protection against diseases and understand mechanisms that can be used to target disease processes for intervention. The institute's research thrust areas under immunology and related disciplines cluster in four main themes, namely, infection and immunity, molecular design, gene regulation and reproduction and development, where cutting edge research in modern biology is being carried out.
Post: Lab Assistant (Project)