walk in jobs
---
The Indian Council of Medical Research (ICMR), New Delhi, the apex body in India for the formulation, coordination and promotion of biomedical research, is one of the oldest medical research bodies in the world.
As early as in 1911, the Government of India set up the Indian Research Fund Association (IRFA) with the specific objective of sponsoring and coordinating medical research in the country. After independence, several important changes were made in the organisation and the activities of the IRFA. It was redesignated in 1949 as the Indian Council of Medical Research (ICMR) with considerably expanded scope of functions.
Following positions are to be filled purely on temporary and contract basis for a period of one year or till completion of the projects:-
National Institute for Research in Reproductive Health (NIRRH), formerly known as Institute for Research in Reproduction is a premier research institute of the Indian Council of Medical Research (ICMR). It is situated in the vicinity of a number of hospitals and research institutes in central Mumbai. Since its inception in 1970, it has been making vigorous efforts to improve the reproductive health of people through research, education and health care services.
Applications are invited through Walk-in-Interview on 05-09-2014 between 09:00 hrs. and 12:00 hrs. for the following vacancy under Non-Institutional ad-hoc project.

HLL Lifecare Limited, a Mini Ratna Central Public Sector Enterprise under the Ministry of Health & Family Welfare, Govt. of India is a global provider of high quality healthcare products & services. With state-of-the-art manufacturing facilities spanning across India, HLL is diversifying into vaccine manufacturing, lifecare services, sanitary napkins besides engaging in procurement consultancy, healthcare infrastructure development and facility management.
Post: Area Sales Manager, Territory Officer/Senior Territory Officer, Sales Officer/Junior Territory Officer
North-Eastern Hill University was set up by an Act of Parliament and notified on 19th July 1973. The objectives of the University, as laid down in the act, are "to disseminate and advance knowledge by providing instructional and research facilities in such branches of learning as it may deem fit; to pay special attention to the improvement of the social and economic conditions and welfare of the people of the hill areas of the North-eastern region, and in particular, the intellectual, academic and cultural advancement".
Post: Junior Research Fellow
The National Institute of Immunology (NII) is committed to advanced research addressing the basic mechanisms involved in body's defence to identify modalities for manipulation of the immune system to provide protection against diseases and understand mechanisms that can be used to target disease processes for intervention. The institute's research thrust areas under immunology and related disciplines cluster in four main themes, namely, infection and immunity, molecular design, gene regulation and reproduction and development, where cutting edge research in modern biology is being carried out.
Post: Research Associate (One Position only)
The Institute of Chemical Technology (ICT) Mumbai was established as the Department of Chemical Technology on 1st October, 1933 by the University of Mumbai, through active support of industries and philanthropists. The Institute was most popularly known as UDCT, Mumbai. Research has been an integral part of ICT since its inception and it has created over 500 first generation entrepreneurs. The UDCT grew significantly in stature and was granted autonomy under UGC regulations by the University of Mumbai and further converted in to an Institute on 26th January, 2002. Under the World Bank TEQIP programme, the Maharashtra government granted it full autonomy in June 2004. Due to the recommendations of the Government of Maharashtra and University of Mumbai, the ICT was granted Deemed University Status by the MHRD on 12th September, 2008, with all provisions of the UGC for funding and support as the state owned deemed university.

Applications are invited from interested candidates as Research Assistants for the following research project for TEQIP-II Centre of Excellence in Process Intensification (CoE-PI) supported by MHRD, Gol, New Delhi.
Two Posts of Pharmacist at Centra l Hospita l DLW / Varanasi against which engagement on contract basis are proposed.
Post: Pharmacist

National Institute of Pharmaceutical Education and Research (NIPER) is the first national level institute in pharmaceutical sciences with a proclaimed objective of becoming a centre of excellence for advanced studies and research in pharmaceutical sciences. The Government of India has declared NIPER as an 'Institute of National Importance'. It is an autonomous body set up under the aegis of Department of Pharmaceuticals, Ministry of Chemicals and Fertilizers, Government of India. The Institute is conceived to provide leadership in pharmaceutical sciences and related areas not only within the country, but also to the countries in South East Asia, South Asia and Africa. NIPER is a member of Association of Indian Universities and Association of Commonwealth Universities.
Applications are invited for three positions of Junior/Senior Research Fellow under the projects entitled:
Synowledge is a Global Management Consulting, Technology Services and Outsourcing Company focused in the Life Sciences & Healthcare Industry. With an annual growth rate of 300% and serving clients across 6 global offices (US, EU and Asia Pacific), Synowledge has gained market share to become the leading service provider in its space. Combining unparalleled experience and specialized capabilities within the Life Sciences industry, Synowledge has become a strategic partner with many Top 20 Pharma and Fortune 500 companies. Synowledge's technology solutions and innovative consulting services help life sciences companies reduce cost, accelerate growth and minimize time to market during the drug development lifecycle.
Post: Drug Safety Associate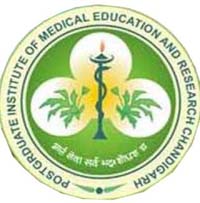 The PGIMER owes its inception to the vision of late Sardar Partap Singh Kairon, the then Chief Minister of Punjab and the distinguished medical educationists of the then combined state of Punjab, supported by the first Prime Minister of India Pt. Jawahar Lal Nehru who considered the institutions of scientific knowledge as temples of learning and the places of pilgrimage. The institute started in 1962 and Pt Jawahar Lal Nehru inaugurated the hospital now named "Nehru Hospital" on 7th July 1963. The Institute was originally under the Government of undivided Punjab. After the reorganization of the state, the administrative control of the institute passed on to the Union Territory of Chandigarh in November 1966. The Institute became an autonomous body under the Act of Parliament in 1967 functioning under the Ministry of Health and Family Welfare, Government of India.
Post: Senior Research Fellow