walk in jobs
---
One of India's most respected Companies, Shree Baidyanath Ayurved Bhawan (p) Ltd. (Kolkata), popularly known as Baidyanath, is the acknowledged leader of Ayurvedic know-how. Established in 1917, the Company has played a pioneering role in re-establishing ancient knowledge with modern research and manufacturing techniques.

Post: Regional Sales Manager, Area Sales Manager, Medical Representative
National Institute of Pharmaceutical Education and Research (NIPER) is the first national level institute in pharmaceutical sciences with a proclaimed objective of becoming a centre of excellence for advanced studies and research in pharmaceutical sciences. The Government of India has declared NIPER as an 'Institute of National Importance'. It is an autonomous body set up under the aegis of Department of Pharmaceuticals, Ministry of Chemicals and Fertilizers, Government of India. The Institute is conceived to provide leadership in pharmaceutical sciences and related areas not only within the country, but also to the countries in South East Asia, South Asia and Africa. NIPER is a member of Association of Indian Universities and Association of Commonwealth Universities.
Post: Research Fellow (RA/SRF)
Mahatma Gandhi Institute of Pharmacy (MGIP) was established in 2008. The Institute is approved by AICTE and affiliated to Gautam BuddhTechnical University, GBTU (eastwhile UPTU), Lucknow. It is offering Bachelor of Pharmacy (B.Pharm) and Master of Pharmacy (M.Pharm). MGIP is committed to provide world class education with specialized and experienced faculty members along with state-of-the-art facilities, including a modern practice lab that allows students to gain real-time experience in a functioning pharmacy.
Post: Faculty in Pharmaceutical Chemistry, Professional communication and Non teaching technician
MSACS envisions an India where every person living with HIV has access to quality care and is treated with dignity. Effective prevention, care and support for HIV/AIDS is possible in an environment where human rights are respected and where those infected or affected by HIV/AIDS live a life without stigma and discrimination.
Post: Pharmacist. (ART Center DHW, Akola +waiting list)

HLL Lifecare Limited (formerly Hindustan latex limited) India's leading manufacturers and marketers of Contraceptive, Health Care and Pharma products is a Mini Ratna Company under the Ministry of Health & Family Welfare, Govt. of India, with Seven manufacturing units and Marketing offices throughout the country.
HLL is on the lookout for dynamic, result oriented, performance driven Sales professionals having good track record in the relevant field. Postings shall be done on Fixed term contract basis and emoluments will be fixed depending upon qualifications, skills and experience.
Post: Manager –Quality (Fixed Tenure Contract)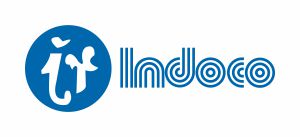 Indoco Remedies is engaged in the manufacturing and marketing of Formulations (Finished Dosage Forms) and Active Pharmaceutical Ingredients (APIs) in India. Indoco has a strong international presence in the Regulated and Emerging markets. The Company is striving to place itself on a strong promising path by expanding its business strategically, strengthening its manufacturing facilities and enhancing capabilities across the organization. The Company is looking at various opportunities in untapped markets and association with business partners in the global markets to boost its revenues.
Post: Quality Control Executives / Officer's for TABLET & STERILE FORMULATION plant located at GOA.
Mizoram University is a Central University being set up on modern standards with excellent academic infrastructure and research facilities including a Central Analytical and Preparatory Facility consisting of sophisticated equipments. Mizoram is one of the most peaceful states in the country despite being located in the NER. Aizawl is connected by Air from Kolkata and Guwahati (daily flights). Nearest railhead is at Silchar (180 km). The climate is mild both in summer and winter.
Post: Junior Reserch Fellow, one Field/Project Assistant
The Vallabhbhai Patel Chest Institute (VPCI) is a unique postgraduate medical institution devoted to research, teaching and patient care in the field of chest diseases. It is a University of Delhi maintained institution and is funded entirely by the Ministry of Health and Family Welfare, Government of India. The Institute is ideally located in the heart of the main campus of the University of Delhi, providing the requisite academic environment. The Institute fulfills the national need for providing relief to large number of patients in the community suffering from Chest Diseases. It has eminently discharged its role and has earned a unique place in the field of Chest Medicine.
Clini India is a progressive and premier academy in clinical research that has rapidly gaining a good reputation for excellence through its innovative approach in clinical research.
Clini India is an academy with a good reputation in clinical research industry. Clini India is a premier institution of CR education in clinical research domain.Clini India delivers Full time, Part time and e- learning training in Clinical research education.
Post: Corporate Interface Executive
Tezpur University was established by an Act of Parliament in 1994. The objects of this Central University as envisaged in the statutes are that it shall strive to offer employment oriented and interdisciplinary courses to meet the regional to national aspirations and the development of the state of Assam and also offer courses and promote research in areas which are of special and direct relevance to the region and in the emerging areas in Science and Technology
A walk-in-interview will be held on 23 February, 2015 at 11.00 a.m. for the following temporary positions in the DBT (U-EXCEL) sponsored project entitled "Sequencing genomes of some bacteria that invade/resides in tomato plant" under the Principal Investigator Dr. Suvendra Kumar Ray, Department of Molecular Biology and Biotechnology, Tezpur University.