walk in jobs
---
IICB Institute was established in 1935 as the first non official centre in India for biomedical research and was included within the aegis of CSIR in 1956.
IICB today is engaged in research on diseases of national importance and biological problems of global interest, employing sophisticated state-of-the-art technology in keeping with the rapid and unprecedented momentum that life science research has gained globally over the last 50 years.
Post: RA/SRF (Extended)
The Advanced Centre for Treatment, Research and Education in Cancer (ACTREC, Kharghar, Navi Mumbai is the new state-of-the-art R&D satellite of the Tata Memorial Centre (TMC), which also includes under its umbrella the Tata Memorial Hospital (TMH), the largest cancer hospital in Asia. ACTREC has the mandate to function as a national centre for treatment, research and education in cancer. TMC is an autonomous grant-in-aid institution of the Department of Atomic Energy (DAE), Government of India. It is registered under the Societies Registration Act (1860) and the Bombay Public Trust Act (1950). Its Governing Council is headed by the Chairman, Atomic Energy Commission, Government of India.

Post: Research Associate, Project Assistant
Department of Biotechnology, Faculty of Science. Jamia Hamdard, New Delhi will be holding a Walk-in-Interview for the award of Four UGC-BSR Research Fellowships with the purpose of providing opportunities to meritorious students to undertake research in the thrust areas of the Metabolic Department: Engineering of Plant Metabolites and Proteomics Based Biomarkers.
Post: UGC BSR Fellowships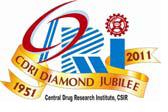 CSIR-Central Drug Research Institute, Lucknow is a premier R&D Institute under the aegis of Council of Scientific and Industrial Research (CSIR), New Delhi which is an autonomous body under Department of Scientific and Industrial Research, Government of India. The institute is engaged in the development of new drugs and diagnostics in various therapeutic areas like malaria, tuberculosis, filarial, leishmania, cancer, thrombosis, hypertension, dementia, diabetes, lipid disorders, gastric ulcer, osteoporosis, prostatic hyperplasia, etc.
Applications on the prescribed forms are invited from the eligible Indian Nationals for the following posts:-
Post: Project Junior Research Fellow, Project Fellow, Senior Project Fellow, Project Assistant

Indian Institute of Technology Guwahati, the sixth member of the IIT fraternity, was established in 1994. The academic programme of IIT Guwahati commenced in 1995. At present the Institute has eleven departments and three inter-disciplinary academic centres covering all the major engineering, science and humanities disciplines, offering BTech, BDes, MA, MDes, MTech, MSc and PhD programmes. Within a short period of time, IIT Guwahati has been able to build up world class infrastructure for carrying out advanced research and has been equipped with state-of-the-art scientific and engineering instruments.

Cognizant (NASDAQ: CTSH) is a leading provider of information technology, consulting, and business process outsourcing services, dedicated to helping the world's leading companies build stronger businesses. Headquartered in Teaneck, New Jersey (U.S.), Cognizant combines a passion for client satisfaction, technology innovation, deep industry and business process expertise, and a global, collaborative workforce that embodies the future of work.
Post: Pharmacovigilance
Retired Armed Forces personnel till 2002 could avail medical facilities only for specific high cost surgery/treatment for a limited number of diseases covered under the Army Group Insurance(Medical Branch Scheme) (AGI(MBS)) and Armed Forces Group Insurance Scheme(Management Information System) (AFGIS (MIS)) schemes. These medicare schemes could provide some relief to the ESM, but it was not a comprehensive scheme as compared to and available for other Central Government Employees. Therefore, the requirement was felt of establishing a medicare system which could provide quality medicare to the retirees of the Armed Forces.
Applications are invited for short listing suitable candidates for contractual employment for 12 months duration at short notice as on required basis on vacancies occurring in the following ECHS Polyclinics:
Cliniminds is a Leading Clinical Research and Healthcare training Institution in India. We started our operations in 2004 and have strived upwards for growth and development and recently have been awarded as the Best Clinical research Institute of India in year 2011, 2012 and 2013. We have various batches and courses in Clinical Trial Management, Clinical Research, Pharmacovigilance, Drug Regulatory Affairs, IPR and Data Management that are highly Industry focused and professionally tuned so that candidates are ready to join Industry and go hands on.
Post: Market Research Executive - Healthcare - 5
Kerala Forest Research Institute (KFRI) is a leading organization in the field of research in tropical forestry, biodiversity and bioresource utilization. To consolidate our position and to prepare for the emerging challenges in these areas, we invite dynamic and talented Scientists who are actively pursuing research in selected disciplines, to join our team. KFRI offers the CSIR scales of pay and other benefits (Scientist B: Rs. 15600-39100 + grade pay Rs. 5,400/- and Scientist-E1 Rs. 15600-39100 + grade pay Rs. 7,600/-) to scientists.
Post: Project Fellow
An Autonomous Institution under Govt. of NCT of Delhi and affiliated to University of Delhi, Netaji Subhas Institute of Technology is a seat of higher technical education in India. It was established in year 1983 as Delhi Institute of Technology with the objective to meet the growing demands of manpower in the emerging fields of engineering and technology with a close social and industrial interface. Over a period of time the Institute has carved a niche for itself, both nationally and internationally, for excellence in technical education and research.
Post: Junior Research Fellow