Vapi
---
Macleods, India's Fastest growing pharmaceutical company, with a strong R&D, manufacturing sites ranked among the top pharmaceutical companies presently operating in more than 50 countries worldwide, requires talented professionals
Post: Executive, Officer

Aristo started its operations in 1971 with a manufacturing plant at Aurangabad, marketing operations in Mumbai with a field force of just 30 personnel. Since then Aristo has come a long way... From a turnover of US $ 8500 in 1971 to US $ 64 million in year 2000. The last few years have seen us blazing new trails and setting new standards in the pharmaceutical industry. The company has a formidable position in the industry. Sound infrastructure and well-qualified human force have helped Aristo to accomplish this achievement.

Post: Field Sales Managers, Medical Representatives

Zydus Cadila is an innovative global pharmaceutical company that discovers, develops, manufactures and markets a broad range of healthcare products. The group"s operations range from API to formulations, animal health products and cosmeceuticals. Headquartered in the city of Ahmedabad in India, the group has global operations in four continents spread across USA, Europe, Japan, Brazil, South Africa and 25 other emerging markets.
In its mission to create healthier communities globally, Zydus Cadila delivers wide ranging healthcare solutions and value to its customers. With over 13,000 employees worldwide, a world-class research and development centre dedicated to discovery research and eight state-of-the-art manufacturing plants, the group is dedicated to improving people"s lives.
Post: Executive / Officer / Chemist - Production, QC, QA
Our clients are an ISO 9001:2000 BVQI certified company established in 2004 is situated at Changodar, Ahmedabad. All four state of art manufacturing units is certified by WHO-GMP, cGMP for. The WHO – GMP plant is approved by 'National Drug Authority, Uganda, Kenya, Yemen, Ethiopia, Congo, Ghana, MCA (Zimbabwe), Namibia, Nigeria & Cote D'Ivoire.
They also cater to Srilanka, Philippines, Vietnam, Cambodia, Sudan, Myanmar, Mauritius, Costa Rica, & Latin America which we are at present exporting through Merchant Exporter. They regularly execute orders for many reputed companies for their export and domestic requirements e.g Zydus Cadila Healthcare Limited, Intas Pharmaceuticals Limited, Torrent Pharmaceuticals, IPCA Laboratories, German Remedies Limited, Claris Life sciences Ltd., Cadila Pharmaceuticals Ltd, Merck and Cipla. They are also manufacturing Alcohol/Codeine based products such as HB – Orange Plus.
Post: Production Manager - Pharma Company

Alembic Pharmaceuticals Limited, with an established presence in the Indian pharma industry has a proud, historical track record going back over 100 years.
To realize our ambitious plans, we call upon dynamic, result oriented team members to join our API & Formulation manufacturing unit located at PANELAV, near Vadodara (Gujarat).
Post: Assistant Manager, Senior Executive, Executive, Technicians, Plant Operators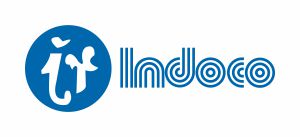 Indoco Remedies is engaged in the manufacturing and marketing of Formulations (Finished Dosage Forms) and Active Pharmaceutical Ingredients (APIs) in India. Indoco has a strong international presence in the Regulated and Emerging markets. The Company is striving to place itself on a strong promising path by expanding its business strategically, strengthening its manufacturing facilities and enhancing capabilities across the organization. The Company is looking at various opportunities in untapped markets and association with business partners in the global markets to boost its revenues.
Post: Executives/ Officers- Tablet & Sterile formulation

USV is aleading healthcare company with the following areas of focus: Generics, Active Pharmaceutical Ingredients (APIs) and Biosimilars. 68% of our business is contributed by India Operations and the rest by export of APIs and Generics.
USV is a 48 year old healthcare company which began as a joint venture with USV&P Inc, a subsidiary of Revlon. Product range consists of Generics, Active Pharmaceutical Ingredients and Biotherapeutics that are manufactured in our modern cGMP compliant plants located in India.

We are looking for candidates with proven capabilities for the following positions at our Daman Plant for Pharmaceutical or relevant industries.
Post: QC/ QA/ Production/ Packing- Officer, Senior Officer, Executive, Senior Executive

Greetings from Winston HR Services, Ahmedabad. We have openings for Pharma Sectors. Please find the opening as mentioned below.
We are hiring for MEDICAL REPRESENTATIVE for a Pharma Company situated near Sarkhej, Ahmedabad.
Post: Medical Representative
Torrent Pharmaceuticals Limited, is a dominant player in the therapeutic areas of cardiovascular (CV) and central nervous system (CNS) and has achieved significant presence in gastro-intestinal, diabetology, anti-infective and pain management segments. Torrent Pharma's competitive advantage as a manufacturer stems from its world-class manufacturing facilities.
Mylan is one of the world's leading generics and specialty pharmaceutical companies, providing products to customers in more than 150 countries and territories. The company maintains one of the industry's broadest and highest quality product portfolios, which is regularly bolstered by an innovative and robust product pipeline. With a workforce of more than 16,000, Mylan has attained leading positions in key international markets through its wide array of dosage forms and delivery systems, significant manufacturing capacity, global commercial scale and a committed focus on quality and customer service.