Valsad
---
Ajanta Pharma Limited is an emerging, global pharmaceutical company with proven capabilities in the areas of product research, manufacturing & marketing.
Macleods Pharmaceuticals is a dream come true for a medical doctor, Dr.R.Agarwal, the Managing Director, who had a vision to provide quality health care to humanity. Dr. R. Agarwal incorporated Macleods in 1986 with a mission to spread the wings of health globally.
Macleods has a dedicated team of over 5500 personnel who diligently contribute towards the10 billion (US$ 220 million) turnover of the organization.
It is proposed to engage full time Para Medical staff for the following posts purely on contract basis on BCT Division of Western Railway. The details of the post, place of posting, remuneration etc. and other terms and conditions stipulated are given below:-
NEXTUS SOLUTIONS is a professionally managed organization engaged in offering highly acclaimed consulting, Training and Placement. With our in- depth expertise and rich experience in the field of domestic as well as international level, we have been serving aspiring candidatesand organizations in the most professional way. We have excellent support of varied resources for meeting the needs of the clients and candidates as per their exact requirements.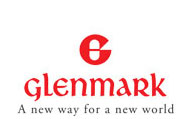 Glenmark Pharmaceuticals today announced the settlement of litigation with Daiichi Sankyo and Genzyme Corporation regarding Glenmark's Abbreviated New Drug Application (ANDA) tiled with the US Food and Drug Administration (FDA) for Colesevelam Hydrochloride, a drug used in treatment of type-2 diabetes.
In November last year, Daiichi Sankyo and Genzyme filed a patent infringement suit in the US District Court for the District of Delaware seeking to prevent Glenmark from commercialising its ANDA prior to expiration of the Orange Book patents.
Mangalam Drugs & Organics Ltd. - Commenced its business in 1977 of manufacturing of chemicals such as perfumery, organic/inorganic chemicals, disperse dye intermediates, bulk drugs and bulk drugs intermediates at VAPI-Gujarat State. It has a multi-product manufacturing facility and a in-house Research and Development (R&D) Base.
Unichem Laboratories has grown to become one of India's most respected pharmaceutical companies. It is committed to delivering better health through superior products. By combining strategic research and in-depth industry knowledge, Unichem aims to transform itself into a global pharmaceutical drug company with an increasing focus on cutting-edge research and developed markets.