You are hereBioinformatics
Bioinformatics
---
Alagappa University accredited with 'A' Grade by National Assessment and Accreditation Council (NAAC) is located at Karaikudi in Tamil Nadu is accessible from Madurai and Tiruchirappalli Airports within two hours. The 440 acre green and lush campus houses all the academic activities. This University has emerged from the galaxy of institutions initially founded by the great philanthropist and educationist Dr. RM. Alagappa Chettiar.

Post: JRF/SRF
ABOUT AUTHORS:
Monjur Ahmed Laskar*, Manabendra Dutta Choudhury
Bioinformatics Centre, Assam University,
Silchar, Assam, India
monjur@bioinfoaus.ac.in
ABSTRACT
Plants have been used in treating cardiovascular diseases (CVD) and are recognized for their ability to produce secondary metabolites. Secondary metabolites obtained from different plants have been the starting material for designing different drugs. Echinosystic acid, a pentacyclic triterpene was isolated and identified from the fruits of Gleditsia sinensis Lam. Echinosystic acid has significant cardioprotective effects. Different phytochemicals have been found to be cardioprotective and paved the path towards development of cardioprotective formulations. In the present study we have analyzed the inhibitory potential of Echinosystic acid, on the Angiotensin Converting Enzyme (ACE) - the enzyme responsible for various cardiovascular diseases.
The study revealed that Echinosystic acidhave high ACE inhibiting potential as compared to other known ACE inhibitors.

Institute of Genomics & Integrative Biology (IGIB) is a premier Institute of Council of Scientific and Industrial Research (CSIR), engaged in research of national importance in the areas of genomics, molecular medicine, bioinformatics, proteomics and environmental biotechnology.

CSIR-Institute of Genomics & Integrative Biology (IGIB), desires to engage qualified incumbents on purely temporary basis as detailed below:
Post: Research Associate, Senior Project Fellow, Junior Research Fellow, Project Fellow
Cosmid Biotech is a professional services provider to the biotech industry. We are committed to provide the top class biotech services which cater to the students and industry as well. Our resources aim to create a whole new world of BT services. We bridge the gap between students & industry by conducting world class seminars, workshops and training programs.
The Pharmacy department of BITS Pilani is one of the few early schools of Pharmacy in India. Established in 1950, under the able leadership of (Late) Prof. M. L. Schroff, Father of Pharmacy Education in India, it blossomed into one of the most sought after Schools of Pharmacy in India due to its broad-based education system and university-industry linkages, which is the hallmark of BITS, Pilani.
In the year of 2011, the Department of Pharmacy has completed 60 years of its existence as a premier ins titution in the field of Pharmacy Education and Research in India and abroad. Alumni are well placed in India as well as abroad in various pharmaceutical companies, government organizations like drug control, research laboratories, etc., and in several well-known academic institutions.
Applications are invited from suitable candidates for TWO project positions to work on the following projects sponsored by Government of India under the supervision of Prof. P. Yogeeswari and Prof. D. Sriram Drug Discovery Research Group, Department of Pharmacy, BITS-Pilani, Hyderabad campus.
The Centre for Cellular & Molecular Biology (CCMB) is a premier research organization in frontier areas of modern biology. The objectives of the Centre are to conduct high quality basic research and training in frontier areas of modern biology, and promote centralized national facilities for new and modern techniques in the inter-disciplinary areas of biology. CCMB was set up initially as a semi-autonomous Centre on April 1, 1977 with the Biochemistry Division of the then Regional Research Laboratory (presently, Indian Institute of Chemical Technology, IICT) Hyderabad forming its nucleus and Dr P M Bhargava heading the new Centre.
Pune is the main educational center of Maharashtra. Numerous students from every corner of India and the world come to Pune. It is quite safe and peaceful city as compared to other educational centers in India. The climate of Pune is pleasant and good for health. The city of Pune houses many well-known, established institutes and colleges. Savitribai Phule Pune University is one of the finest and most popular educational centers in the city. It offers excellent programs in various areas including Science, Commerce, Arts, Languages and Management Studies.
Post: Research Associates, Project Assistants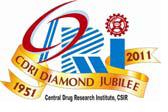 CSIR-Central Drug Research Institute, Lucknow is a premier R&D Institute under the aegis of Council of Scientific and Industrial Research (CSIR), New Delhi which is an autonomous body under Department of Scientific and Industrial Research, Government of India. The institute is engaged in the development of new drugs and diagnostics in various therapeutic areas like malaria, tuberculosis, filarial, leishmania, cancer, thrombosis, hypertension, dementia, diabetes, lipid disorders, gastric ulcer, osteoporosis, prostatic hyperplasia, etc.
Walk-in-interview for engagement of Project Staff under different Projects to be held on 18-09-2014 (For Position Code No. 001 to 009) and 19-09-2014 (For Position Code No. 010 to 016 ) as per the details given below:-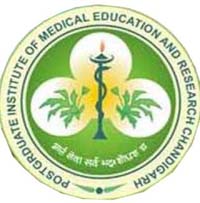 The PGIMER owes its inception to the vision of late Sardar Partap Singh Kairon, the then Chief Minister of Punjab and the distinguished medical educationists of the then combined state of Punjab, supported by the first Prime Minister of India Pt. Jawahar Lal Nehru who considered the institutions of scientific knowledge as temples of learning and the places of pilgrimage. The institute started in 1962 and Pt Jawahar Lal Nehru inaugurated the hospital now named "Nehru Hospital" on 7th July 1963. The Institute was originally under the Government of undivided Punjab. After the reorganization of the state, the administrative control of the institute passed on to the Union Territory of Chandigarh in November 1966. The Institute became an autonomous body under the Act of Parliament in 1967 functioning under the Ministry of Health and Family Welfare, Government of India.
Post: Senior Research Fellow
Andhra University is not just one of the oldest educational institutions in the country, but is also the first to be conceived as a residential and teaching-cum-affiliating University, mainly devoted to post-graduate teaching and research. The people of the State have an emotional attachment to the institution, since it came into being after a prolonged and collective struggle of the Telugu elite for a University in the educationally backward northern Circars and Ceded districts of the erstwhile Madras Presidency. Andhra University was constituted in the year 1926 by the Madras Act of 1926. The 86-year-old institution is fortunate to have Sir C.R. Reddy as its founder Vice-Chancellor, as the steps taken by this visionary proved to be fruitful in the long run.
Applications are invited from eligible candidates, for the following positions (purely temporary), sponsored by the DIM, New Delhi, for advanced research & training in Bioinforniatics.