You are hereBioinformatics
Bioinformatics
---
Manipal, today, is a knowledge powerhouse and a brand name in higher education. Over five and half decades ago, one man, Dr Tonse Madhava Anantha Pai, had a vision which ensured that everything he did then, was consigned to posterity, making sure that generation after generation of students enjoy the fruits of his labour till eternity on this lateritic plateau. And the students will, forever, have one name on their lips, that of Manipal.
Post: Assistant Professor

Thomson Reuters is the leading source of intelligent information for the world's businesses and professionals, providing customers with competitive advantage. Intelligent information is a unique synthesis of human intelligence, industry expertise and innovative technology that provides decision-makers with the knowledge to act, enabling them to make better decisions faster. Through its more than 50,000 people across 93 countries, Thomson Reuters delivers this must-have insight to the financial, legal, tax and accounting, scientific, healthcare and media markets, and is powered by the world's most trusted news organization.

Post: Associate Research Analyst - JREQ016892
The bill for the establishment of Jawaharlal Nehru University was placed in the Rajya Sabha on September 1, 1965 by the then Education Minister, Mr M.C. Chagla. During the discussion that followed, Hon. M.P. Mr. Bhushan Gupta voiced the opinion that this should not be yet another university. New faculties should be created, including scientific socialism, and one thing that this university should ensure was to keep noble ideas in mind and provide accessibility to students from weaker sections of society. The JNU Bill was passed in Lok Sabha on 16th November 1966 and the JNU Act came into force on 22nd April, 1969.
Applications are invited for one Junior Research Fellow position (emoluments @ Rs. 12000 + 30% HRA per month) in the DBT project entitled "Metabolic engineering for production of terpenoids in tobacco plant".
Applications are invited from suitable candidates for research associate (post-­doc; Rs. 22000-­ 32000)/research fellow (16000-­18000)/project assistant (Rs. 10000-­14000)/technical assistant (Rs. 8000) positions in the Department of Biological Sciences, Indian Institute for Science Education and Research Kolkata in the extramural project. Condition to satisfactory performance, the positions is for a period of upto 2 years (or funding of the project).
Post: Area of Computational Biology (CB), Plant Signaling and Defense Regulation (PSD)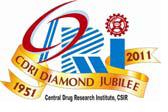 CSIR-Central Drug Research Institute, Lucknow is a premier R&D Institute under the aegis of Council of Scientific and Industrial Research (CSIR), New Delhi which is an autonomous body under Department of Scientific and Industrial Research, Government of India. The institute is engaged in the development of new drugs and diagnostics in various therapeutic areas like malaria, tuberculosis, filarial, leishmania, cancer, thrombosis, hypertension, dementia, diabetes, lipid disorders, gastric ulcer, osteoporosis, prostatic hyperplasia, etc.
Applications on the prescribed forms are invited from the eligible Indian Nationals for the following posts:-
Post: Project Junior Research Fellow, Project Fellow, Senior Project Fellow, Project Assistant

National Institute of Pharmaceutical Education and Research (NIPER) is the first national level institute in pharmaceutical sciences with a proclaimed objective of becoming a centre of excellence for advanced studies and research in pharmaceutical sciences. The Government of India has declared NIPER as an 'Institute of National Importance'. It is an autonomous body set up under the aegis of Department of Pharmaceuticals, Ministry of Chemicals and Fertilizers, Government of India. The Institute is conceived to provide leadership in pharmaceutical sciences and related areas not only within the country, but also to the countries in South East Asia, South Asia and Africa. NIPER is a member of Association of Indian Universities and Association of Commonwealth Universities.
Gauhati Universities Post Graduate Correspondence school started in May, 1998 with the objective of helping those who could not enroll as regular students. The PGCS aims at providing an opportunity to these students to obtain a Post Graduate degree of the Gauhati University through the mode of correspondence education. The degree from PGCS shall have the same standard and status as the regular Post Graduate degree as the syllabi for the two courses are the same.
Applications are invited for the following positions for the research Project entitled "Analysis of microbial community of coal overburdened sites of different ages in Assam" sponsored by DBT, Govt. of India, New Delhi under Dr. Diganta Narzary, Department of Botany, Gauhati University, Guwahati-14 for a period of three years.
Post: Junior Research Fellow, Project Assistant

The Indian Council of Medical Research (ICMR), New Delhi, the apex body in India for the formulation, coordination and promotion of biomedical research, is one of the oldest medical research bodies in the world. As early as in 1911, the Government of India set up the Indian Research Fund Association (IRFA) with the specific objective of sponsoring and coordinating medical research in the country. After independence, several important changes were made in the organisation and the activities of the IRFA. It was redesignated in 1949 as the Indian Council of Medical Research (ICMR) with considerably expanded scope of functions.

Post: Junior Research Fellowship (JRF)

The Central University of Bihar (CUB) is one among the sixteen newly established Central Universities by the Government of India under the Central Universities Act, 2009 (Section 25 of 2009). The University is presently located at the premises of Birla Institute of Technology, Patna (BIT Campus, P.O.- B. V. College, Patna– 800 014). The University is most likely to be located at Panchanpur, approximately 10 km from Gaya on Defence land to be transferred soon. Keeping in view of the permanent location of the University at Gaya, it has been decided to launch new academic Programmes at Gaya.

Online/offline applications are invited in the prescribed form from eligible candidates for admission to the following Academic Programmes in Central University of Bihar for the Academic Year 2014-15.
Indian Institute of Technology Madras is one among the foremost institutes of national importance in higher technological education, basic and applied research. In 1956, the German Government offered technical assistance for establishing an institute of higher education in engineering in India. The first Indo-German agreement in Bonn, West Germany for the establishment of the Indian Institute of Technology at Madras was signed in 1959.
Applications are invited for the following temporary posts under the "RBIC" project on "KINASE DRUG DISCOVERY" in the Department of BIOTECHNOLOGY.
Post: RESEARCH ASSOCIATE (or) SENIOR RESEARCH FELLOW