3-4
---
D.R. johns Lab. is an integrated pharmaceutical major with diversified competencies in bulk drugs, formulations and drug discovery, with a strong orientation towards the advanced regulated markets. A snow-balling momentum in establishing new facilities both in bulk drugs and formulations for the regulated markets, securing approvals from international regulatory authorities and generating intellectual property has resulted in a strategic transformation in Dr johns Lab's business profile.
Abbott India Limited is a subsidiary of Abbott Laboratories, USA, a global, iversified health care company devoted to the discovery, development, manufacture and marketing of pharmaceutical, diagnostic, nutritional and hospital products. The company now employs approximately 70,000 people and markets its products in 130 countries worldwide.
Lyka Labs Limited is committed to creating a better tomorrow for India. Maintaining a core competency in Lyophilization, allows Lyka Labs to supply Freeze Dried Drugs in sufficient quantities with the right quality. Lyka strives to manage this business in an ethical and transparent manner.
Post: Production Executive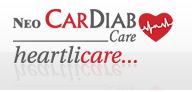 The company is dedicated to advancing the practice of medicine by reducing risk wherever possible and contributing to successful outcomes for every patient. Headquartered in India have major focus areas of human health that include: cardiac management, cardiology, diabetolology and neuropsychiatry.
Neo Cardiab Care is launched in as unit of Finecure Pharmaceuticals Limited, India under the aegis of Group Chandrans which attracts the best technologies with an uncompromising and inflexible passion for excellence to add value to the vision of the organization.
PAREXEL International is a growing, fast-paced, global Clinical Research Organization (CRO) that has helped bring to market 49 of the top 50 selling pharmaceuticals. In fact, we have worked with all 10 of the world's top 10 pharmaceutical companies.
A global healthcare leader, Novartis has one of the most exciting product pipelines in the industry today. A pipeline of innovative medicines brought to life by diverse, talented and performance driven people. All of which makes them one of the most rewarding employers in their field.
20 years Old Bulk Drug Manufacturing company having 3 production facility around chennai.More than 250 employees. USFDA/EDQM Approved, Supllier to almost all major Pharma companies throught the world.Poised for Rapid Growth to become 500 CR + company
Post: Executive - Regulatory Affairs

Two decades of Hexagon Nutrition Pvt Ltd (HNPL) is marked by the enormous conviction and passion of professionally managed team of technocrats from the Food and Pharmaceutical industry. Established in 1991, company's initial years were dedicated to applied research in micronutrient premixes and development of nutritional product. The research efforts of the company were all along aligned to the specific formulation needs of wide spectrum of the growing food, pharmaceutical and nutraceutical industry.
Meyer, an associate of London based multinational Vitabiotics Ltd.,is a rapidly growing Pharma Co. in India. Leading pharmaceutical manufacturer, founded in 1982 .,in technical collaboration with OMEGA-MEYER Ltd Jersey( Br. Isles). H.O. based in THANE

Post: Country Manager - Nigeria

NEXTUS SOLUTIONS is a professionally managed organization engaged in offering highly acclaimed consulting, Training and Placement. With our in- depth expertise and rich experience in the field of domestic as well as international level, we have been serving aspiring candidatesand organizations in the most professional way. We have excellent support of varied resources for meeting the needs of the clients and candidates as per their exact requirements.