3-4
---
MJ Biopharm Pvt. Ltd. is the flagship company of the MJ Group, formed to facilitate Quality Healthcare through its highly specialized range of pharmaceutical products / formulations in the domestic and export market. The company excels in animal and human rDNA Insulin and other dosage forms such as tablets, capsules, cephalosporin injectables, other injectable ampoules and vials in different specialty segments such as Diabetology, Cardiology, NSAID, Anti-inflammatory, Anti-biotics etc.

Leeford is backed by a reputable corporate group with a history of successful business ventures.The group made its debut in 2006, with the sales and marketing of prestigious brands of consumer products.
Venus Remedies India is a research and development driven, pharmaceutical manufacturing company. Among the top 50 Indian Pharma companies of India, the company has out paced most Indian pharmaceutical companies in its growth and value creation over the past few years.
USV is aleading healthcare company with the following areas of focus: Generics, Active Pharmaceutical Ingredients (APIs) and Biosimilars. 68% of our business is contributed by India Operations and the rest by export of APIs and Generics.
Jubilant Organosys Limited, is an integrated Pharmaceutical & Life Sciences company . As India's largest Custom Research and Manufacturing Services (CRAMS) player and a leading Drug Discovery and Development Solutions provider out of India.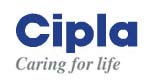 Cipla known for its innovative pharmaceutical products backed by latest in technology and creative marketing practices, is enjoying a commanding position among the top pharma companies in the country.
Several specialised therapeutic divisions and promising new products have been launched and many more are in the pipeline.