3-4
---
Millipore is a Life Science leader providing cutting-edge technologies, tools, and services for bioscience research and biopharmaceutical manufacturing. As a strategic partner, we collaborate with customers to confront the world's challenging human health issues. From research through development to production, our scientific expertise and innovative solutions help customers tackle their most complex problems and achieve their goals.
Stedman is a dynamic, fast growing, ethical, systematic & marketing oriented co. with a vision of becoming a force to reckon within the pharmaceutical industry & known for its successful introduction of innovative concepts/products in various segments.
Post: Area Sales Manager

Allergan is a global, technology-driven multi-specialty health care company pursuing therapeutic advances to help patients live life to their fullest potential. In making this commitment, we work to develop an unparalleled level of insight into patients' wants and needs — and into the priorities and concerns of the medical specialists who treat them. To this end, we employ more than 50 percent of our work force in either research and development (R&D) or sales, ensuring our efforts are focused on innovation and our customers.
Merck Limited (formerly E. Merck Limited) was set up in India as the first Merck subsidiary in Asia in 1967. The Company operates both its Pharmaceuticals and Chemicals businesses in the country.
Merck was also the first Merck Group Company to go public in the year 1981. The Merck Group now holds 51% of the share capital in Merck Limited, while the remaining 49% is traded on the Bombay Stock Exchange Ltd. and National Stock Exchange of India Ltd. Merck Specialities Pvt. Ltd., the wholly owned Indian subsidiary of Merck KGaA, was incorporated in 2005.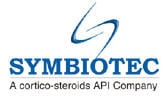 Symbiotec Pharmalab Ltd., a cortico-steroids API manufacturing company based at Indore in Central India is in the business of development, production and marketing of research-based cortico steroids.
Symbiotec is manufacturing cortico steroids since the year 1995 and is a WHO –GMP and ISO 9000 : 2000 certified company with a vision to cater to steroids requirement of our pharmaceuticals world.
They at Promed firmly believe that business organizations must contribute towards the wellbeing of society. To them, CSR is not charity but is sustainable development and empowerment of the community. The Promed team volunteers for several innovative programmes in the areas of public health, education and environment. They also undertake 'Joy of Giving Week' along with the non-governmental organization - Goonj wherein all employees donate old clothes, utensils, books, blankets etc.