3-4
---
Healthy Life Pharma has an excellent state-of-the-art infrastructure unit situated in Tarapur Industrial Area, Mumbai, India. The production plant has WHO-GMP certification for its compliance to international standards of manufacturing. Not only this, but it also meets the cGMP norms, put in the "Revised Schedule M" by the Drug Controller (General) India, Ministry of Health, Government of India.

Alembic Limited, with an established presence in the Indian pharma industry has a proud, historical track record going back one hundred years. With a turnover in excess of Rs1000 crores today, Alembic Limited is one of India's leading integrated pharmaceutical companies. We continue to enjoy leadership positions in antibiotics, anti-infective, anti-cough and also have significant worldwide presence in specialty therapeutic areas such as cardiology, neurology, diabetology, etc. We have also plans for expansion in Ophthalmic etc.
Medanta – The Medicity is one of India's largest multi-super specialty institutes located in Gurgaon, a bustling town in the National Capital Region. Founded by eminent cardiac surgeon, Dr. Naresh Trehan, the institution has been envisioned with the aim of bringing to India the highest standards of medical care along with clinical research, education and training. Medanta is governed under the guiding principles of providing medical services to patients with care, compassion, commitment.
Rusan is a research driven pharmaceutical company having its Manufacturing Units in India and Worldwide Marketing of Pharmaceutical Formulation, Active Pharmaceutical Ingredients and Intermediates. The company has its own Research & Development centre at Kandivli (west), Mumbai, state of the art, Bulk Manufacturing Plant at Ankleshwar and Formulation plant at Dehradun and SEZ, Kandla having approval of MHRA (UK), MCC (SA) and other International Health Authorities. March 2008 - 82 Crs., Expected by March 2009 – 150 Crs.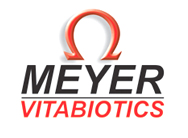 Meyer, an associate of London based multinational Vitabiotics Ltd.,is a rapidly growing Pharma Co. in India. Leading pharmaceutical manufacturer, founded in 1982 .,in technical collaboration with OMEGA-MEYER Ltd Jersey( Br. Isles). H.O. based in THANE

Meyer, is launching a new division "EXCEL" with Focused approach towards Ortho and Physician segment, Needs -
Sree Chitra Tirunal Institute for Medical Sciences & Technology (SCTIMST), Thiruvananthapuram is an Institute of National Importance established by an Act of the Indian Parliament and under the 2 administrative control of the Department of Science and Technology, Government of India.
In its present form, Syngenta is a young company. But it stems from an industrial tradition going back almost 250 years. They are proud of that heritage, and of the many milestones en route to today's leading position worldwide. Tomorrow starts by building on them further.