4-5
---
Head office of "Ananta Medicare Ltd" is situated in the centre of London, in business district Fulham, United Kingdom. The company specializes in manufacturing, marketing and distribution of medicinal products of high quality at affordable process for all categories of customers in pharmaceutical markets of Europe and Asia.
A global healthcare leader, Novartis has one of the most exciting product pipelines in the industry today. A pipeline of innovative medicines brought to life by diverse, talented and performance driven people. All of which makes them one of the most rewarding employers in their field.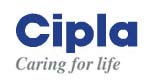 Cipla known for its innovative pharmaceutical products backed by latest in technology and creative marketing practices, is enjoying a commanding position among the top pharma companies in the country.
Several specialised therapeutic divisions and promising new products have been launched and many more are in the pipeline.
Post: Candidate for Production

Macleods Pharmaceuticals is a dream come true for a medical doctor, Dr.R.Agarwal, the Managing Director, who had a vision to provide quality health care to humanity. Dr. R. Agarwal incorporated Macleods in 1986 with a mission to spread the wings of health globally.
Macleods has a dedicated team of over 5500 personnel who diligently contribute towards the10 billion (US$ 220 million) turnover of the organization.
Today Macleods is a company with world class manufacturing, strong R&D and is amongst the leading pharmaceutical companies in India.
Hindustan Unilever Limited (HUL) is India's largest Fast Moving Consumer Goods Company, touching the lives of two out of three Indians with over 20 distinct categories in Home & Personal Care Products and Foods & Beverages. The company's Turnover is Rs. 17,523 crores (for the financial year 2009 - 2010)
HUL is a subsidiary of Unilever, one of the world's leading suppliers of fast moving consumer goods with strong local roots in more than 100 countries across the globe with annual sales of about €40 billion in 2009 Unilever has about 52% shareholding in HUL.
Abbott India Limited is a subsidiary of Abbott Laboratories, USA, a global, iversified health care company devoted to the discovery, development, manufacture and marketing of pharmaceutical, diagnostic, nutritional and hospital products. The company now employs approximately 70,000 people and markets its products in 130 countries worldwide.
Amneal Pharmaceuticals is a U.S. manufacturer of the highest quality generic pharmaceuticals. A dynamic and emergent company, we carefully nurture the entire product lifecycle-from the early stages of R&D and API development through FDA approval, painstakingly managed manufacturing and, ultimately, seamless supply to our customers.
Post: Executive / Assistant Manager / Manager - DRA


Celestial Biolabs Ltd is an ISO 9001-2001 certified listed company with NSE and BSE company ,Celestial has been providing customized IT solutions for Pharma, Bio-pharma, Biotech and manufacturing, Now Expanding business in Pharma Exports.
Post: Business Development Officer - Pharma Sales