4-5
---
Merck Limited (formerly E. Merck Limited) was set up in India as the first Merck subsidiary in Asia in 1967. The Company operates both its Pharmaceuticals and Chemicals businesses in the country.
Consulting was established in 1996 and since then, our story of success has been scripted by our investment in happiness resulting in improved productivity. Alp has grown to have the enviable reputation of being one of the most respected Search and Staffing companies in India and it is built on a strong foundation of commitment to quality and quest for excellence. Today, Alp's service offerings are the benchmarks in the HR industry. At Alp, we believe that a perfect HR strategy that centres around the happiness of the employees is of paramount importance for every organization.
NEXTUS SOLUTIONS is a professionally managed organization engaged in offering highly acclaimed consulting, Training and Placement. With our in- depth expertise and rich experience in the field of domestic as well as international level, we have been serving aspiring candidatesand organizations in the most professional way. We have excellent support of varied resources for meeting the needs of the clients and candidates as per their exact requirements.
RASA Life Science Informatics
Invites you to 3 Day Workshop in In-Silico Drug Discovery and Advance Chemoinformatics (28th-30th Sept. 2012).
Space is limited, so be sure to enroll now!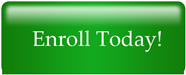 Salient Features of the Workshop
Workshop groups will study problems with hands-on examples using computational chemistry methods and discuss issues highlighted by examples and Case Studies in drug discovery presented by instructors. A Case Study set with a focus on chemical database creation and filtering drug like compounds will be used to link all workshop activities throughout the workshop.
On completion of this workshop you will be expertise in :
* Hands on training on commercial softwares of Drug discovery
* Application of Chemoinformatics in drug discovery
* Interaction and guidance from eminent scientist & professionals from industry & research labs
* Training from industry expertsfrom Chemoinformatics & drug discovery informatics domain.
* Analyzing chemical fingerprint
* Pharmacophore based Virtual Screening of compounds
* Screening of library compound against selected target
* Analyzing Docking Results
* Molecular Modeling &Dynamics
* Steps involved from Lead Optimization to Final Candidate Drug.
* Generating Knowledge from structure and different chemical databases
* Using various chemical structure drawing and visualization tools
* Digitizing your chemical Data.
* Storing molecules in wide array of format
* Awards for top 2 groups

Speakers:

- Mr.Sameer Chaudhary, MD, RASA Life Science Informatics
- Mr. Rajeev Gangal, Associate Director, Medical Chemistry, Sai Advantium Pharma Ltd
- Mr. Jakir Pinari, Associate Director –DMPK, Sai Advantium Pharma Ltd
- Mr. Priyadarshini Waman Gadade, Sai Advantium Pharma Ltd
- Dr. K.V. Swamy, HOD, Dr.D.Y. Patil Biotech and Bioinformatics

Audience
Graduate/ post-graduate students, professionals, faculties from Organic chemistry, Pharmacy, Bioinformatics, Biotechnology, Agrochemical, Microbiology, Chemical ,life sciences etc from Industries and institutions will benefit the most from getting hands-on experience

Venue:
Alard Charitable Trust
Alard school of Pharmacy, Survey No. 50, Marunje,
Near Rajiv Gandhi IT Park, Hinjewadi, Pune - 411 057,
Maharashtra, India
Tel: 02065600408, 07875692349/7875793891

For any queries contact us at
RASA Life Science Informatics
301, 3rd Floor, Dhanashree Apartment,
Opposite Chittaranjan Vatika, Model Colony,
Shivaji Nagar, Pune - 411016.
Tel: 02065600408, 07875692349/7875793891/8411927535
or email us at workshop@rasalsi.com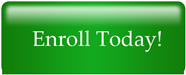 Established in 1995 with a capital of 50 lakhs, Mankind at present is a leading pharmaceutical company of India. Our Goal is to help the community to lead healthy life through two parallel objectives: formulating, developing & commercializing medicines, and delivering affordable & accessible medication that satisfy urgent medical needs.
Founded in 1849, Pfizer is the world's premier biopharmaceutical company taking new approaches to better health. We discover, develop, manufacture and deliver quality, safe and effective prescription medicines to treat and help prevent disease for both people and animals. We also partner with healthcare providers, governments and local communities around the world to expand access to our medicines and to provide better quality health care and health system support.
Torrent Pharmaceuticals Limited, is a dominant player in the therapeutic areas of cardiovascular (CV) and central nervous system (CNS) and has achieved significant presence in gastro-intestinal, diabetology, anti-infective and pain management segments. Torrent Pharma's competitive advantage as a manufacturer stems from its world-class manufacturing facilities.

A global healthcare leader, Novartis has one of the most exciting product pipelines in the industry today. A pipeline of innovative medicines brought to life by diverse, talented and performance driven people. All of which makes them one of the most rewarding employers in their field.
Post: Pharmacovigilance Expert (Drug Safety and Epidemiology)