2-3
---
Department of Indian Systems of Medicine and Homoeopathy (ISM&H) was created in March,1995 and re-named as Department of Ayurveda, Yoga & Naturopathy, Unani, Siddha and Homoeopathy (AYUSH) in November, 2003 with a view to providing focused attention to development of Education & Research in Ayurveda, Yoga & Naturopathy, Unani, Siddha and Homoeopathy systems. The Department continued to lay emphasis on upgradation of AYUSH educational standards, quality control and standardization of drugs, improving the availability of medicinal plant material, research and development and awareness generation about the efficacy of the systems domestically and internationally.
Venus start each day by focussing on Innovation & Creativity. We make sure that best healthcare is provided to our patients worldwide.
From a humble beginning in 1991, now we are engaged & engrossed in discovering, developing and delivering innovative pharmaceuticals that help patients to alleviate sufferings.
Venus spans its wings across the globe. We are present in 60 nations and are helping sufferers in their fight against cancer, meningitis,cardiovascular diseases and other sufferings.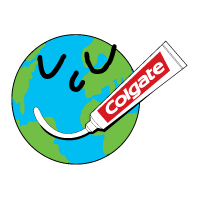 The Training and Development effort at Colgate-Palmolive is a direct outcome of the Individual Development Plan and the Business need. The business critical and individual specific needs are identified every year and a training needs inventory is drawn up.
Colgate's leadership position in the global marketplace is directly linked to the skill of our employees. Practical learning and professional growth are critical to our continued success. We invest generously in the training and education of Colgate people.
The National Institute of Immunology (NII) is an autonomous institution supported by the Department of Biotechnology, Government of India. The Institute is committed to advanced research addressing the basic mechanisms involved in body's defence, host-pathogen interactions and related areas with a view to contribute to the creation of an internationally competitive intellectual knowledge base as a sustainable source of innovative futuristic modalities of potential use in health care.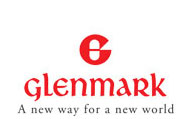 Glenmark Pharmaceuticals today announced the settlement of litigation with Daiichi Sankyo and Genzyme Corporation regarding Glenmark's Abbreviated New Drug Application (ANDA) tiled with the US Food and Drug Administration (FDA) for Colesevelam Hydrochloride, a drug used in treatment of type-2 diabetes.
In November last year, Daiichi Sankyo and Genzyme filed a patent infringement suit in the US District Court for the District of Delaware seeking to prevent Glenmark from commercialising its ANDA prior to expiration of the Orange Book patents.
ONGC ranks as the Numero Uno Oil & Gas Exploration & Production (E&P) Company in the world, as per Platts 250 Global Energy Companies List for the year 2008 based on assets, revenues, profits and return on invested capital (ROIC).
ONGC ranks 20th among the Global publicly-listed Energy companies as per 'PFC Energy 50"
Institute of Genomics & Integrative Biology (IGIB), one of the premier constituent establishments of Council of Scientific and Industrial Research (CSIR), is carrying out research and development in the areas of genomics, molecular medicines, bioinformatics and environmental biotechnology. The Institute has played pivotal role in genomics and integrative biology through R & D partnerships and in collaboration with medical institutes, universities and the industry. It envisages building and sustaining available resources in its areas of research leading to technological advancement of high scientific impact.