2-3
---
HLL Lifecare Limited, a Mini Ratna Central Public Sector Enterprise under the Ministry of Health & Family Welfare, Govt. of India is a global provider of high quality healthcare products & services. With state-of-the-art manufacturing facilities spanning across India, HLL is diversifying into vaccine manufacturing, lifecare services, sanitary napkins besides engaging in procurement consultancy, healthcare infrastructure development and facility management.
Post: SCIENTIST (E2/E3) (PHARMACEUTICS)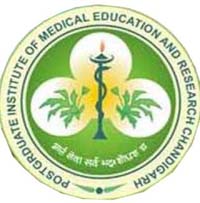 The PGIMER owes its inception to the vision of late Sardar Partap Singh Kairon, the then Chief Minister of Punjab and the distinguished medical educationists of the then combined state of Punjab, supported by the first Prime Minister of India Pt. Jawahar Lal Nehru who considered the institutions of scientific knowledge as temples of learning and the places of pilgrimage. The institute started in 1962 and Pt Jawahar Lal Nehru inaugurated the hospital now named "Nehru Hospital" on 7th July 1963. The Institute was originally under the Government of undivided Punjab. After the reorganization of the state, the administrative control of the institute passed on to the Union Territory of Chandigarh in November 1966. The Institute became an autonomous body under the Act of Parliament in 1967 functioning under the Ministry of Health and Family Welfare, Government of India.
Post: Senior Research Fellow

Novartis (NYSE: NVS) is a world leader in the research and development of products to protect and improve health and well-being. The company has core businesses in pharmaceuticals, vaccines, consumer health, generics, eye care and animal health.
Headquartered in Basel, Switzerland, Novartis employs nearly 115 000 people in over 140 countries worldwide to help save lives and improve the quality of life. The Group is present in India through Novartis India Limited, listed on the Mumbai Stock Exchange and its wholly owned subsidiaries Novartis Healthcare Private Limited, Sandoz Private Limited and Chiron Behring Vaccines Private Limited.

Post: Senior Clinical Manager

Quintiles is the only fully integrated biopharmaceutical services company offering clinical, commercial, consulting and capital solutions worldwide. Our network of 23,000 engaged professionals in 60 countries around the globe works with an unwavering commitment to patients, safety and ethics — ensuring a higher level of healthcare for people. For our biopharmaceutical customers, we help them navigate risk and seize opportunities in an environment where change is constant.

Post: Sr. Clinical Research Associate-1405620
A global healthcare leader, Novartis has one of the most exciting product pipelines in the industry today. A pipeline of innovative medicines brought to life by diverse, talented and performance driven people. All of which makes them one of the most rewarding employers in their field.
Post: Scientific Writing Support Specialist I
Assam Petrochemicals Limited was conceived for productive utilization of natural gas, which was being flared up in the Upper Assam oil fields. Only a small quantum of natural gas was then used in fertilizer industry and power generation. To prevent this colossal wastage, the company was set up by the State Government of Assam with joint participation of Assam Industrial Development Corporation Ltd (AIDC) and the public. Incorporated in 1971, the company was a pioneer in the field as it was the first to manufacture petrochemicals in India using natural gas as feedstock. It started with a small Methanol plant with Formaldehyde and a few Urea Formaldehyde resins as downstream projects with technology supplied by Mitsubishi Gas Chemicals Co. Inc, Japan. Commercial production began in 1976.
Assam Petro-chemicals Ltd. is one of the pioneers in the field of Petrochemicals having very good track record of performance and implementing ambitious expansion plan invites applications for the following posts:
Post: Pharmacist Grade:W-4
Panacea Biotec is a leading research based Health Management Company, with an annual turnover of approx. Rs. 830 Crores. We are engaged in research, development, manufacture & marketing of Vaccines, Bio-Pharmaceuticals and Pharmaceuticals (Rx & OTC) of international quality and Health Services. All Panacea Biotec plants are accredited by international agencies and they follow current Good Manufacturing Practices, as per WHO guidelines.
We offer stimulating work environment & a career that spells growth. In tune with our plans, we require young, aggressive, dynamic, high performing and result oriented professional.
Post: Business Development Executive – Acute and Chronic BU
Established in 2006, Crest is an IT and ITES company that offers services in premedia, data conversion, software development, research & analysis and marketing & BPO. We are a Springer group company with invaluable insight into European and American markets and the advantage of being based in India. We have perfected our offshore delivery system, working with some of the world's largest STM publishers.
Post: Scientific & Medical Writer – 1 to 5yrs of exp
Wyzax group was established in India about a decade ago with its flagship organization - Wyzax Laboratories (P) Ltd. Although Wyzax Labs has been primarily engaged in Pharmaceutical marketing, Wyzax as a group has further diversified into other areas of healthcare like Medical Tourism & marketing of diagnostic equipments. The booming sector of Medical Tourism is being looked after by our sister concern - Wyzax Medical Tourism
(wyzaxmedicaltourism.com). Wyzax has also established a charitable healthcare NGO (Non Government Organisation) by the name of MAA (Social Responsibility), the primary objective of which is to make motherhood, a safe, healthy & satisfying experience.
Wyzax Laboratories, the flagship organization of Wyzax group, is one of the fastest growing Pharmaceutical companies in India today. We have shown a phenomenal progress since our inception about a decade ago.
Post: Medical Representative - Gurgaon Experienced ( Gurgaon Cand. Only)
We understand, there cannot be a stronger human emotion than the desire 'to have Your Little One!' "Baby Joy" is our endeavour to be part of your journey towards parenthood. Baby Joy, through its state of the art IVF centre, intends to provide you end to end fertility solutions with warmth & compassion. Baby Joy is one of the largest IVF centres in India with the primary mission to provide Advanced Yet Affordable IVF treatment. It is our vision to set benchmarks in the field of IVF, globally, through cutting edge technology, most advanced treatment protocols, & a highly acclaimed team of doctors, embryologists & support staff.
It is our endeavour to achieve high success rates through highly customised fertility care, internationally accepted IVF protocols & best global practices. We strongly believe.
Post: IVF Fertility Doctor