2-3
---
Evolet Healthcare Pvt. Ltd. has long-term contracts with manufacturers of pharmaceutical products as well as with international pharmaceutical corporations and marketing companies that distribute its products in the markets of Asia, EU, CIS, Africa and Latin America.
We are Hiring for Regulatory Affairs - Executive for reputed Pharma Company in Boisar, Tarapur. Client of Nurture consultancy
Manipal, today, is a knowledge powerhouse and a brand name in higher education. Over five and half decades ago, one man, Dr Tonse Madhava Anantha Pai, had a vision which ensured that everything he did then, was consigned to posterity, making sure that generation after generation of students enjoy the fruits of his labour till eternity on this lateritic plateau. And the students will, forever, have one name on their lips, that of Manipal.
Aspiring-Solutions is a passion driven and one stop over HR consulting services based in Mumbai. We undertake bulk operations and specialize in undertaking all level recruitments inorder to cater the needs of different companies. Our motto is to provide quality candidates so as to meet the set expectations of our clients.

Our client is a well known name in API/ Bulk Drug Sector
Post: Production Officer - 2 posts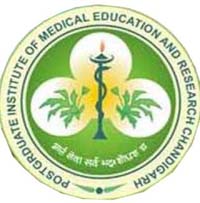 The PGIMER owes its inception to the vision of late Sardar Partap Singh Kairon, the then Chief Minister of Punjab and the distinguished medical educationists of the then combined state of Punjab, supported by the first Prime Minister of India Pt. Jawahar Lal Nehru who considered the institutions of scientific knowledge as temples of learning and the places of pilgrimage. The institute started in 1962 and Pt Jawahar Lal Nehru inaugurated the hospital now named "Nehru Hospital" on 7th July 1963. The Institute was originally under the Government of undivided Punjab. After the reorganization of the state, the administrative control of the institute passed on to the Union Territory of Chandigarh in November 1966. The Institute became an autonomous body under the Act of Parliament in 1967 functioning under the Ministry of Health and Family Welfare, Government of India.
Apollo pharmacy is a leading retail chain of pharmacy and is a unit of - Apollo Hospitals Enterprise Ltd. - Asia's largest healthcare group.
Our growing Retail Pharmacy network touches lives across the length and breadth of India and we serve 150000+ customers a day. With over 30 years of retailing experience, customer-focused service and brand value our network spans out to 2250+ retail pharmacies through which we have been serving our customers for their healthcare needs 24x7.
Post: Pharmacists/Pharmacy Assistant/Associates/ Pharma Aids

LIFE Pharmacy, UAE South India Recruitment Drive!!
(Kochi, India - 9th Jan 2016 & Trivandrum, India,- 11th Jan 2016)


A global healthcare leader, Novartis has one of the most exciting product pipelines in the industry today. A pipeline of innovative medicines brought to life by diverse, talented and performance driven people. All of which makes them one of the most rewarding employers in their field.
Post: Pharmacovigilance Leader
Samyuktha Scans, located near Vadapalani at the heart of Chennai, has been launched for "Correct Diagnosis for Cure". Samyuktha Scans is very convenient for patients due to our well-linked location in the heart of the city. Our diagnostic centre is regularly referred by doctors in our vicinity for second opinion because of our high-quality scans at very affordable rates.
- 24x7 World-class CT, Ultrasound Scans, and Lab Tests in Comfortable, Friendly Atmosphere
- Amazing 4D Scans to See Your Baby before It's Born!
- Well-Experienced and Caring Doctors and Support Staff
- Trusted Centre for Second Opinion for Preventive and Curative Treatment